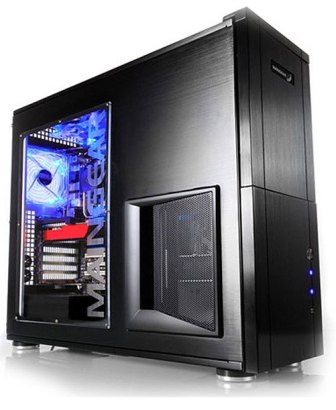 Maingear has just launched three high spec overclocked systems to its range, the F1X 750, F1X 500 and F1X 200.
The new Maingear F1X 750 high performance gaming systems is equipped with an overclocked 3.6GHz Core i7-975 processor, two ATI Radeon HD 5870 GPUs, 12GB of DDR3-1333 RAM, a 1.5TB WD storage drive and a X20 watercooling system.
The F1X range of systems have a unique, two-chamber case design that isolates the hard drives from other heat-producing components.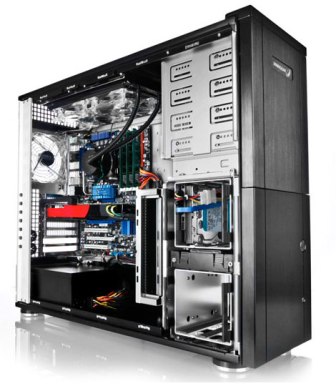 The F1X series features options that will satisfy the most power hungry gamers including a pre-overclocked Corei7 processor, maintenance free X20 liquid cooling, 12GB of triple –channel DDR3 memory, a Blu-ray burner, and a 80 GB SSD.
Available exclusively through Tiger Direct.com, the base price for the F1X 200 is $2,249, the F1X 500 is $3,099, and the F1X 750 is $5,149.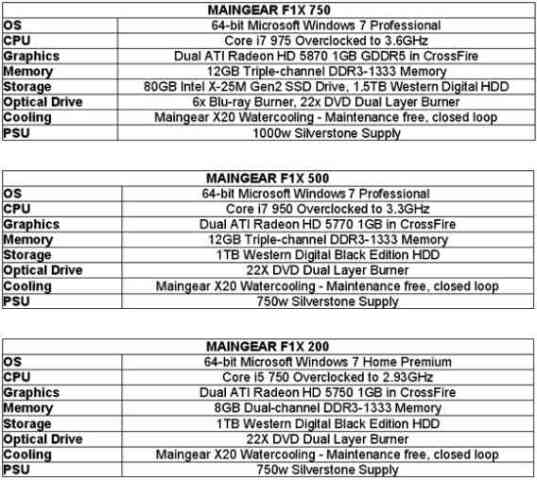 "We're excited to partner with Tiger Direct to offer even more gamers the unparalleled performance, meticulous craftsmanship, and premium customer service that comes with every MAINGEAR PC " said Wallace Santos, CEO and Founder of MAINGEAR.  "Our partnership with Tiger Direct allows us to bring our message of quality computers and customer service to a new audience, with new ways to acquire a MAINGEAR system including Bill Me Later."
All three FX Gaming PCs are coming with MAINGEAR's 1 year warranty, and are backed by the best in-house support team in the country.
(http://www.maingear.com/custom/desktops/f1x/ )
"Maingear PC on todays Gaming Culture"