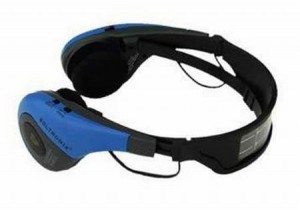 The Solar-Powered Radio Headphones are perfect for people who love listening to the radio rather than listening to their MP3 player. I must admit, I much prefer radio as I enjoy the banter between the radio presenters just as much as a random choice of music. With this radio however, it's charged via the solar-panel on the top of the headphones.
The radio headphones feature a AAA battery that stores the charge from the solar panel. You get between one and three hours of listening from an hour of sunlight. A fully-charged headset will give you a total of 20 hours listening time. So you might want to leave your headphones in the sun to charge up when you're not using them.
The headset is completely adjustable to suit all head sizes.
Via:   Enviro Gadget