Moixa Energy LTD makes a neat product called the USBCELL, a revolutionary new rechargeable battery with a built in USB socket for charging. This NiMH AA cell can be used like a normal battery and can be recharged simply by plugging into a USB port.
With over 15 billion Alkaline batteries made and thrown away each year – wasting resources, C02 and creating toxic Landfill, USBCELL offers a eco-friendly alternative that can be re-used hundreds of times with no charge adaptor or cable is needed.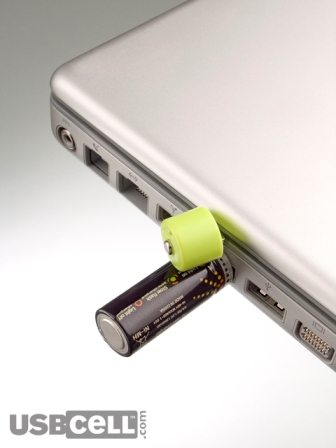 Charging for just a few minutes provides extra hours of instant use for most input devices.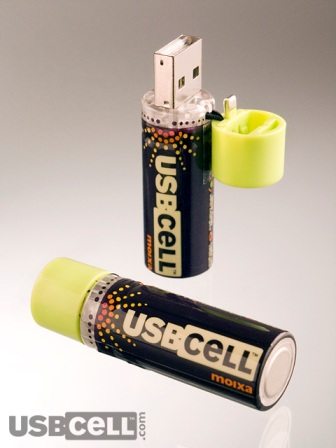 Features:
Can be used just like a normal battery and can be recharged anywhere simply by plugging into a USB port
Made with NiMH (Nickel Metal Hydride) to last for an extensive time period and ensure optimum performance
Charges 90% in just 5 hours and even charging for just 1 hour provides 50% battery life
Can be reused hundreds of times before replacement
Eliminates the hassle of separate charge adapters and cables
Significantly reduces the amount of battery waste harmful to the environment
Side indicator lights show when battery is charging, 90% charged, and fully charged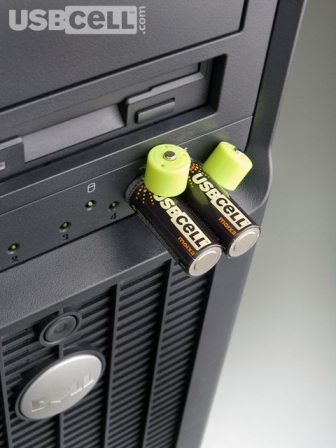 The USBCELL is available at Tiger Direct, CompUSA, Circuit City, Best Buy, SharperImage.com and ThinkGeek.com.  It's priced at $17.99, with other accessories for the USBCELL available on the company's website- www.usbcell.com
Published on June 14, 2010