The Elonex 710EB e-reader isn't a popular name in the eReader category, but the 710EB combines some interesting specifications and full-color screen to a nice tight package. It's also pretty inexpensive comparatively.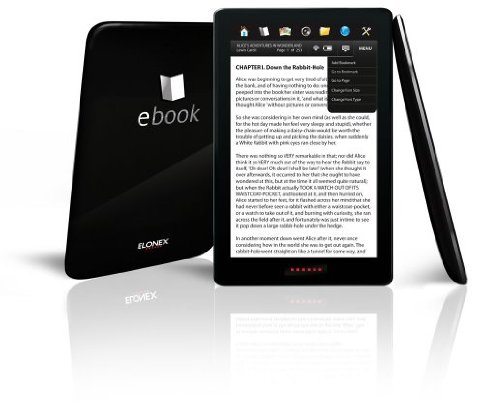 The Elonex 710EB is a seven-inch e-reader that doesn't have an e-ink display, but promises a TFT color touchscreen, ARM processor, WiFi, an eight-hour battery life, and a price that's almost $300 cheaper than the iPad. There's few details beyond these, and how you'll be buying books for the device is still unknown. It'll be available at the end of the month.  Stay tuned for more information closer to launch.
The Elonex 710EB is available July 31st 2010 for around $210.