Panasonic says that they will add Twitter to the list of built-in web entertainment technologies on their VIERA CAST enabled HDTVs and Blu-ray disc players. The company already offers Skype, Netflix, Pandora, Fox Sports, Amazon Video-On-Demand, YouTube, Picasa, Bloomberg, and weather services on VIERA televisions with the IPTV functionality built-in.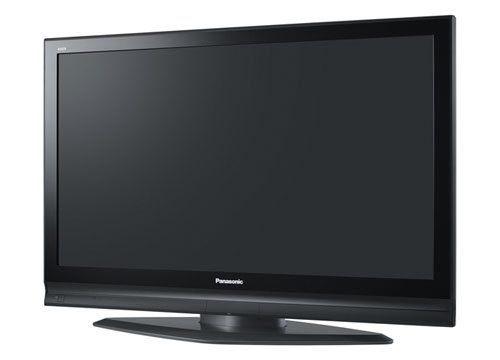 Here's the release…..
PANASONIC LAUNCHES TWITTER ON VIERA CAST PLASMA HDTVs
Consumers Can Now Tweet – One of Many Ways to Communicate – On Their Panasonic VIERA® Plasma HDTV.
SECAUCUS, NJ (August 17, 2010) – Panasonic, a worldwide leader in High Definition technology and built-in TV web entertainment announced the activation of Twitter® on Panasonic VIERA CASTTM enabled HDTVs. Twitter will also be available on VIERA CAST-enabled Blu-ray Disc Players at a later date. The planned addition of Twitter, a real-time global information network, was announced in January at the International Consumer Electronics Show.
Twitter is the latest feature to be added to VIERA CAST, Panasonic's proprietary IPTV function. Earlier this year, Panasonic added SkypeTM voice and video calling1, Netflix™, Pandora, and Fox Sports to an already robust list of popular entertainment and information sites including Amazon Video-on-Demand™, YouTube™, Google's Picasa™ Web Album, Bloomberg and a weather service.
Twitter is an information network that enables its users to send and read other user messages called Tweets — text-based posts of up to 140 characters. Twitter has achieved enormous growth since its founding in 2006. Proof of that is evidenced by the fact that there are 70 million Tweets written per day by more than 145 million users worldwide.
For 2010 VIERA CAST-enabled HDTVs, Panasonic also introduced USB connectivity which enables the addition of a wireless LAN adaptor (802.11b or faster), a keyboard for more efficient site navigation and communication, and USB memory which supports AVCHD video and JPEG photos. VIERA CAST requires no external box or PC2 and is accessed via a single button on the television remote control. There is no fee to use the VIERA CAST functionality (some VIERA CAST services such as VOD have a separate fee structure).
"Since we introduced Panasonic VIERA CASTTM IPTVs three years ago we have added more and more of the top entertainment and social networking sites in the world," said Merwan Mereby, Panasonic's Vice President, Corporate Development. "The addition of Twitter® to VIERA CAST further strengthens the interactive options Panasonic VIERA HDTV owners can now use to communicate with family and friends worldwide. Consumers with VIERA CAST-enabled HDTVS can now tweet on Twitter, video chat via Skype, share videos on YouTube and digital photos via Google Picasa right from the comfort of their living rooms."
Panasonic VIERA Plasma HDTV's featuring VIERA CAST:
Ø VT25 and VT20 Series of Full HD 3D Plasmas:
Ø G25 Series:
Ø G20 Series:
Panasonic Blu-ray Disc Players featuring VIERA CAST (Twitter not yet available):
Ø DMP-BDT350 (Full HD 3D)
Ø DMP-BDT300 (Full HD 3D)
Ø DMP-BD85
Ø DMP-BD70V
Ø DMP-BD65
Ø DMP-B500 (Portable)