Sanyo's new pocket camera is trying to compete with Flip.  The design moves away from their predecessor line, the Xacti, where "gun-shape" is the major theme, and adopts a more Flip-like form factor, even including the signature pop-out USB connector from which Flip takes its name.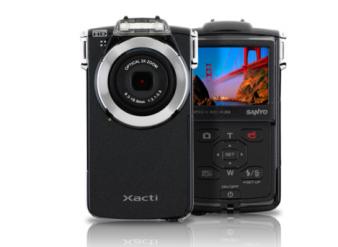 Officially referred to as the VPC-PD2BK, it features full HD 1080p, which is a nice feature for a camera this size.  Additionally, Sanyo has added two mics, one on each side of the body to give the camera stereo sound recording functionality.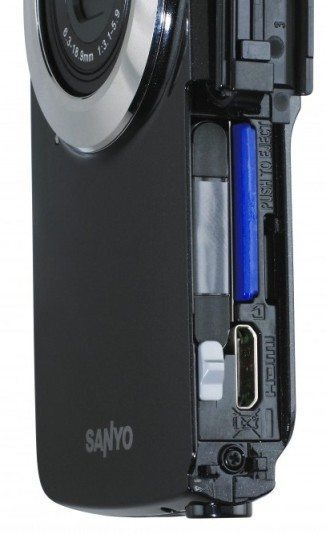 The most important feature however, and where it really shines over the Flip, is with a 3X optical zoom. One of the major criticisms of the Flip was of its poor quality digital zoom.  This is a great add-on to the Sanyo VPC-PD2BK.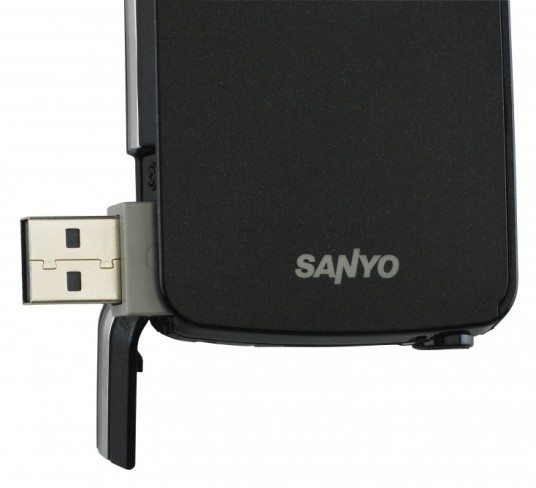 The new Sanyo also takes 10-megapixel still photos, which also is better than the Flip which doesn't do still photos particularly well, requiring you to painstakingly snap stills from the video that you've taken via the camera's software editor.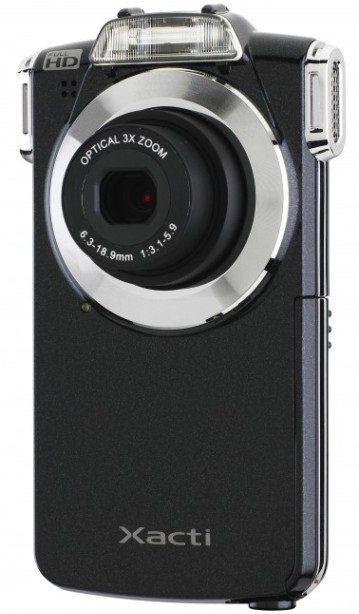 Other features of Sanyo's new camera include:
37mm wide-angle lens
Compatible with SD, SDHC, or SDXC (up to 64GB) memory cards
Mini-HDMI port
Rechargeable lithium-ion battery
Rechargeable via USB port
Size: 2.48″(W) x 0.87″(D) x 4.36″(H) (6.3 x 2.2 x 11cm)
Weight: 3.7oz (105g)