The sealed-back Denon AH-D5000 headphones have been long known for their performance with a signature warm, lush mid-range and fantastic bass. The real mahogany wood-back ear cups are rare in the metal/plastic laden world of headphones.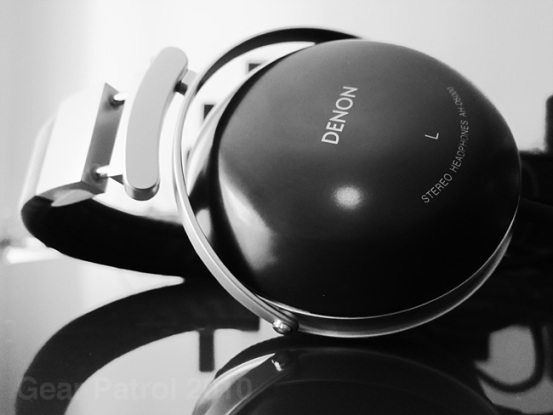 The Denon AH-D5000 features a mahogany wood housing that makes this headset sound as appealing as it looks. The wood enclosures function not only provide superior acoustics with a warm, rich sound, but are also lightweight enough to keep from causing weight-burden after hours of listening. Additional key features of the D5000 include its Microfiber diaphragm that reproduces sonic characteristics similar to those found in concert halls, and the Acoustic Optimizer that adjusts the sound pressure balance in front and behind Microfiber diaphragm to provide balance clear bass and balance at the low to mid frequency ranges.
The Denon AH-D5000 Reference Headphones sell for $699.