Xtreamer's new iXtreamer iPad dock streams media on to your television. It also handles the iPhone and iPod, but the beauty here is that you're not just paying for a dock.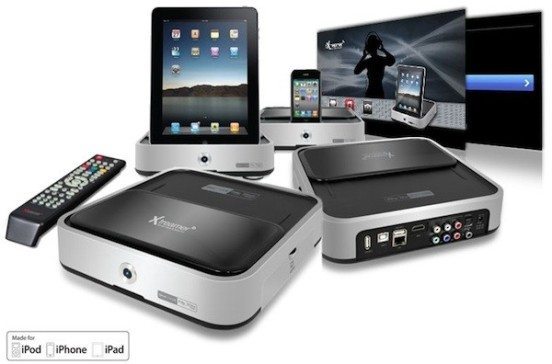 The iXtreamer is a media player in its own right, capable of connecting a 3.5-inch hard drive and two USB drives, and playing whatever is on them or on your computer's networked drive. It handles any codecs, has a beautiful looking interface of its own, and a full HD hardware internal decoder
The iXtreamer iPad dock runs $235.