The gorgeous DODOcase for the iPad have just launched a similar case for the Kindle 3.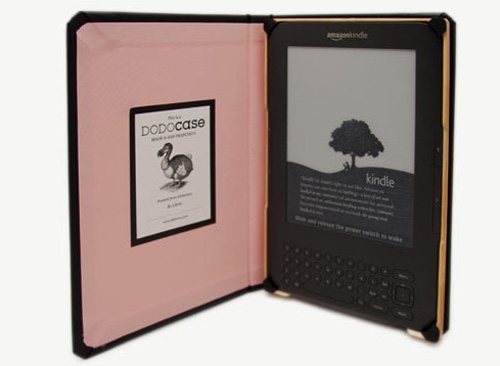 DODOcases are produced in the US, out of leather and handmade by artisans working in San Francisco. To make the case look like a traditionally bound book, DODOD adds back a lot of the aesthetic pleasure of reading into the Kindle experience, while the interior is constructed out of bamboo for protective reasons.
The Kindle is kept secured by an elastic strap, just like with the Moleskine. Available now, the red model runs $50, while other colors cost $55.