KDDI biblio Leaf SP02, first solar powered e-Book
—KDDI held a press conference this morning in Japan to officially introduce its biblio Leaf SP02 to Japan. Announced early October, this linux based android e-Book reader comes with a 6" 800×600 monochrome screen, 3G and Wi-Fi connectivity and 2GB of internal memory expendable via a microSD Card. The biblio Leaf SP02 also has 2GB of internal memory to store up to 3000 books.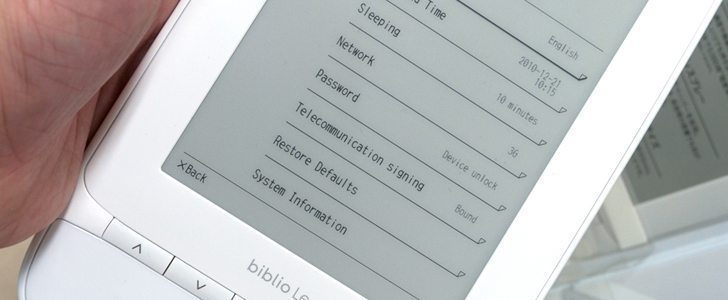 Build by Foxcom in Taiwan, this E-Book reader comes with a dedicated solar panel made to support its internal battery, and will let you read up to 13,000 continuous pages.
The biblio Leaf SP02 will be available in Japan December 25, and will carry up to 20,000 books at launch. The KDDI e-Reader weighs 295.8g and dimensions of 198x130x9.6mm.
Check out the video here:
Posted 12/21/10