Xtendplay Controller for PS3 & Xbox
—If you have a need for extended gaming, the Xtendplay controller add-on for the PS3 or Xbox 360 is definitely the ticket.  It's essentially a giant piece of foam (Xtendplay calls it soft-touch fleXlite foam) that makes your controller into a large controller.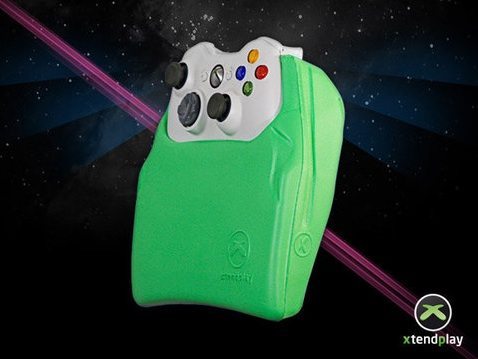 It lets your hands and fingers "rest in a more natural, relaxed position during game play".  There is also a set of Airflow Channels that are intended to keep your hands cool and comfortable while your friends sweat it out with the standard video game controller.
You can pick on up from Xtendplay directly for $19.99.
Posted 12/29/10