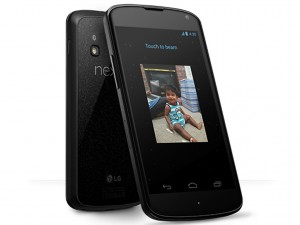 Google has launched its latest Nexus handset, the LG Nexus 4.For the first time, Google has collaborated with technology giant LG to build Nexus hardware and thanks to this cooperation, there have been high expectations for this device.
The Nexus 4 marries LG's incredible build quality with the instantly recognisable design language seen in its predecessor, the Samsung Galaxy Nexus. From the front, the two phones look almost identical, aside from a black frame that surrounds display. The back of the Nexus 4 features a plate of toughened glass, reminiscent of the iPhone 4, which appears black in colour until the phone is tilted in the light to reveal a hologram-like pixelated pattern hidden below its surface.
The Nexus 4 has a flat screen, unlike the curved panel found in the Galaxy Nexus that came before it. That being said, the sides of the Nexus 4's display do still curve around the frame slightly, designed to complement some of Android's swiping gestures, such as the tab switching gestures found in the Chrome browser.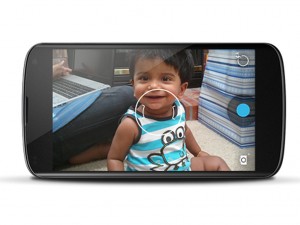 The LG Nexus 4 comes in eight and 16GB versions, featuring a 4.7 inch IPS display, 1.5 GHz quad-core processor, 2GB RAM, a 1.3 megapixel front-facing camera and an eight megapixel rear camera with LED flash. Google claim that this phone currently has the fastest processor on the market, so the Nexus 4 is definitely no slouch. As well as the usual WiFi 802.11b/g/n, HSPA+ and Bluetooth connectivity, the Nexus 4 is equipped with NFC (Near-field communication). Android's 'Beam' feature can share files between other NFC-equipped Android devices, simply by placing the devices back-to-back and tapping the phone's screen. Due to the universal standards that govern NFC, you can even share web addresses and contacts between Android and Windows phones, which is a nice little perk.