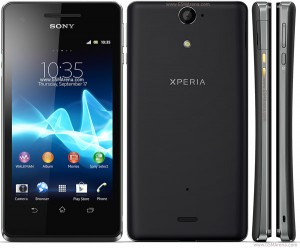 If the Sony Xperia V happens to be on your holiday shopping list, then you might have to cross it out. The smartphone's launch is being delayed until January of 2013 in some markets, including France and presumably other parts of Europe. The bad news comes from an official source, namely Sony Xperia France's Twitter account.
On the bright side of things, the Sony Xperia V will be launched at a slightly lower price. 529€ is what the smartphone will cost without a contract, which is 20€ less than its preliminary pricing. Moreover, Sony will be shipping the Xperia V with Android 4.1.1 Jelly Bean out of the box, instead of ICS.
In case you need a refresher, the Sony Xperia V was announced back in August, alongside its bigger brother, the Sony Xperia T, and its modest sibling, the Sony Xperia J. It is a water-resistant handset with support for LTE networks, powered by a dual-core Snapdragon S4 processor and flaunting a 4.3-inch screen with HD resolution. Also, that 13-megapixel camera on its back should take some pretty good-looking photos.
Note that the tweet does not specifically mention whether the Xperia V launch delay concerns French consumers only, or the device is being delayed across all of Europe. At this time, retailers in Switzerland and Sweden are still accepting pre-orders for the device with an estimated shipping date within 2 to 6 weeks.