The Helly Hanson Mission Jacket features outdoor functionality with a minimal yet fresh design. It's winter tech is aimed at winter sports enthusiasts in extreme conditions in extreme locations. With a breathable and waterproof insulated with PrimaLoft lining, this jacket allows you to worry about everything but the elements.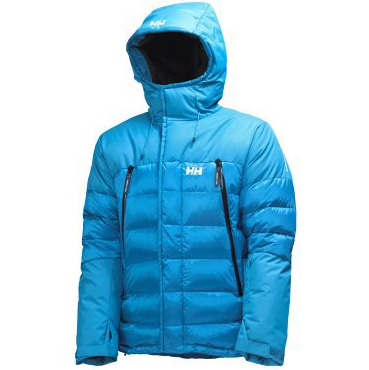 The fabric is made with the proprietary and waterproof Helly Tech; which is a stretch combination that allows you comfort but doesn't suffocate you. The temperature within the jacket can range from warm to cool depending on the surrounding environment and the intensity of your activity.
In the snow, constant rain with sideways blowing winds and freezing temperatures, all at the same time, the Mission Jacket leaves you no less than dry and warm. Helly Hanson has been designing award-winning outdoor jackets for long enough to know that comfort is of the essence. At the same time, there is more than a hint of style with a sporty exterior that will last a long time. That said, this jacket will also not quickly find itself collecting dust in your closet, not only because of it's versatility, but also because of it style.
For sport enthusiasts that would rather not take a layered approach to outdoors wear, you can also find yourself in waist deep powder with nothing but a thermal shirt underneath, and everything will feel toasty. By all reports, you will have this gear for a good ten years and experience no stitches coming undone, no broken zippers or any poor workmanship. It's pricey, but well-worth the money. Exceeding value in just about every way.
The Helly Hansen Mission Jacket retails for around $399.