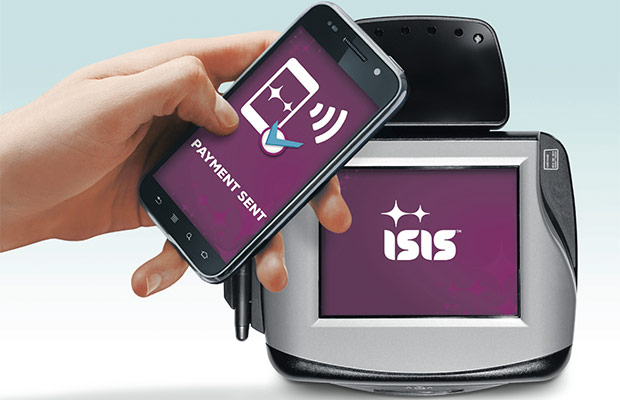 Isis Mobile Wallet® is now available to Verizon Wireless iOS smartphone customers with the Incipio® Cashwrap™ Case and the iOS Isis® app.
After months of design and testing, the latest version of the Isis Mobile Wallet is available for use nationwide. Customers can use an Isis-ready Android smartphone as their wallet, securely storing virtual versions of their credit and debit cards. The Isis Mobile Wallet can also be home to loyalty cards, along with coupons and other special offers, making sure everything is in one place when users leave the house to shop or explore. To provide peace of mind, a quick call to Verizon Wireless will freeze the entire wallet if a smartphone is lost or stolen. More than 200,000 retail locations nationwide, including Toys 'R' Us, Jamba Juice and Coca-Cola vending machines, are equipped with tap-to-pay terminals.
To celebrate the national launch of the new Isis Mobile Wallet, Verizon Wireless customers will receive $10 when they download Isis Mobile Wallet and activate a new American Express Serve Account, as well as an additional $10 after their first tap-to-pay transaction at a Verizon Wireless location.
Customers can access the Isis Mobile Wallet from the Google Play Store to be used on one of 15 Isis-ready smartphones, including the Samsung Galaxy S4 and several from the DROID family. To use the app, customers need an enhanced SIM, available from My Verizon or at a Verizon Wireless retail location. To check if a smartphone is already Isis ready, visit the Verizon Wireless website.
Simple and secure, Isis is changing the way we pay. Visit www.verizonwireless.com/isis andwww.paywithisis.com for more information.
Check out the video…