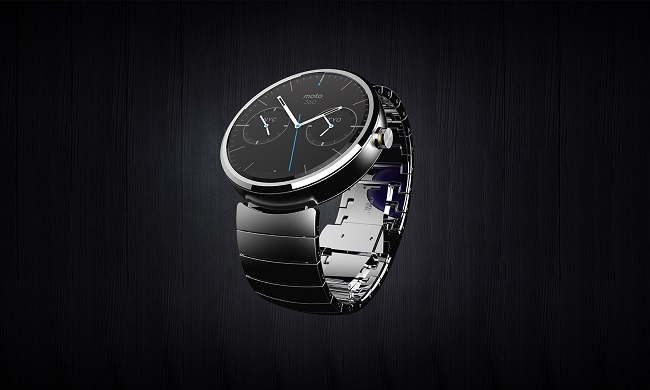 With the announcement of Google's Android Wear, an operating system designed for smartwatches, many manufacturers are gearing up for their offerings, including HTC, LG and Motorola.   Specifically, Motorola has just announced its upcoming smartwatch, the Moto 360, the most sleek and elegant smartwatch around.
The Moto 360 will come with a traditional round face and is made with premium materials, which will feel comfortable in hand. It will be available with leather and metal straps, with analog watch faces and much more. Additionally, it will also offer users with more customization options such as interchangeable bands.
The 360 will be powered by Android Wear, which mostly relies on the Google Now technology, and responds to users voice. All the user has to do is say, "OK Googe", and ask any question they would like, get reminders, schedule appointments, send a text, make call, take notes and much more.  The 360 should be able to connect with most Android devices running Android 4.3 or higher.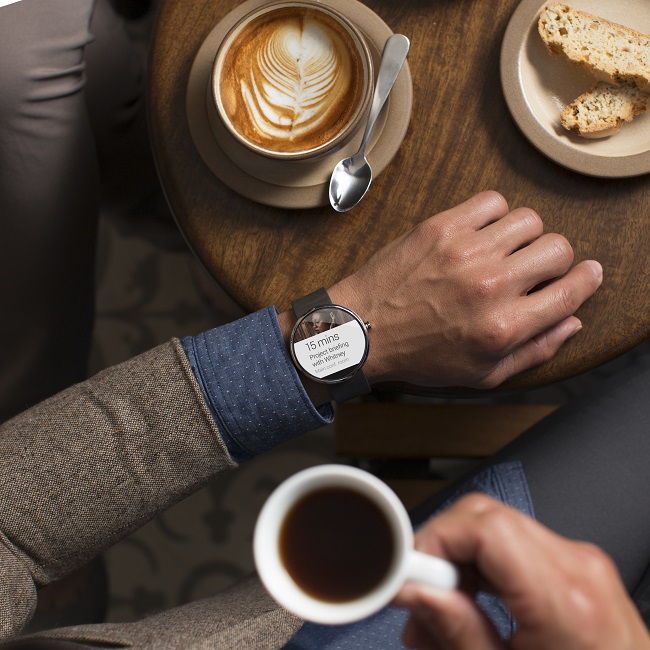 A month ago in Barcelona, Motorola hinted at a secret charging method for the smartwatch, but no additional details have surfaced. It could be Qi wireless charging, but it will not be charged via USB due to the unavailability of visible ports.  Additionally, there will be no camera on the smartwatch because Motorola feels its not required.
Launch date for the 360 is expected to be this summer, globally. The company says that it will start with the U.S., with more regions to follow later. Price is also unknown, but we speculate it won't be cheap. Motorola did mention that it will use premium materials for the watch.  More details to come.