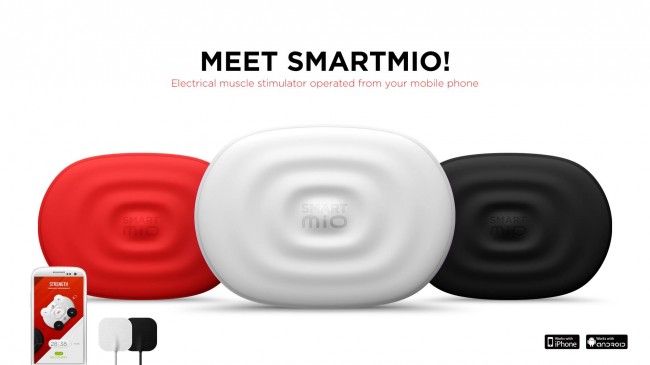 SmartMio is the world's first wearable and connected sports muscle stimulator that provides on-the-go workouts, which seamlessly integrate into whatever training program that you're already doing.  SmartMio targets significant muscle strength and endurance gains in just 6-8 weeks, according to the company.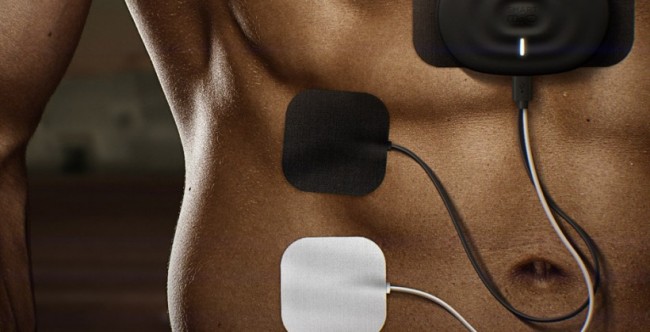 SmartMio is currently an Indiegogo campaign.  The product uses Electrical Muscle Stimulation (EMS) that copies what your brain does when it transmits nerve impulses to engage your muscles during a workout. With SmartMio, you'll be able to stimulate your muscles anywhere, anytime.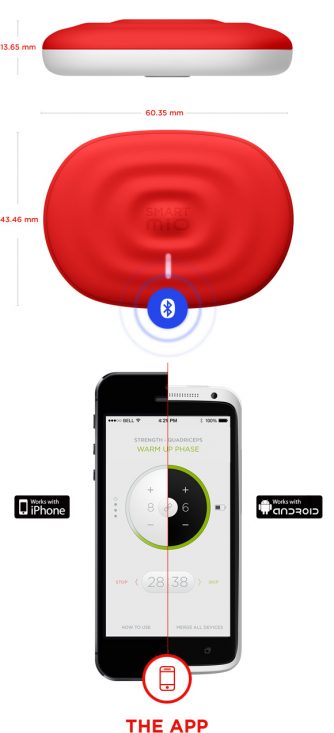 The device works with your smartphone and its SmartMio app, (iOS and Android compatible), has stimulation programs for all fitness levels.
The SmartMio sends out electrical impulses via self-sticking electrode pads you can wear under your clothes. But it's most efficient when you integrate it into your regular workout training plan, and will speed up and optimize muscle recovery so you won't be as sore during your days at the gym.
SmartMio is also great for muscle targeting, isolating and toning, and it can also improve blood circulation and help prevent injuries with more efficient and effective warm-ups. SmartMio's Indiegogo Early Bird special is available for $89, and it is scheduled to ship this November.