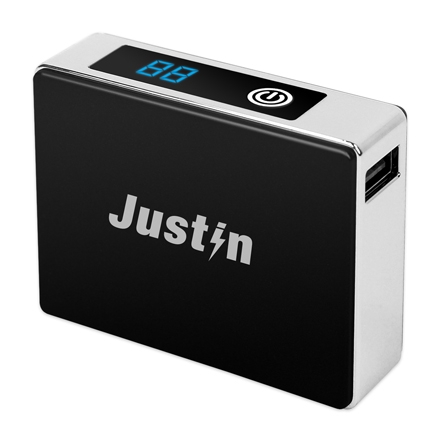 Mobile devices are such an integrated part of our everyday lives now, and we all have experienced when our beloved tech gadgets go dead, and the dreaded 'Low Battery' symbol appears.  Sometimes, it can ruin a whole day. It's not an ideal situation at all, especially if you have a busy lifestyle and spend a lot of time on the go.
Over the course of the last couple of years, the power bank category has exploded, offering charging solutions for such a situation.  While portable chargers or power banks are ubiquitous among smartphone users now, not all are created equal.  In fact, there's a new range of such devices, which bring the advantage of an LCD indicator and a boat-load of juice to the table.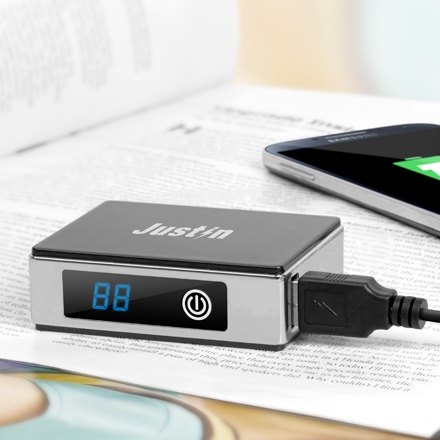 Enter the JUSTIN by Innovative Technology.  The Justin Power Bank provides a portable power solution for tablets and smartphones alike.  Its universal USB port can be used with all your devices while the LCD power indicator lets you know when your tablet or smartphone is fully charged.
Featuring a sleek, compact design that conveniently packs away into your pocket, bag or briefcase, this power bank is perfect for a long business day or for travel.
The Justin measures a minuscule  7″ x 7.4″ x 6.3″, and packs 5,200 mAH of juice into its small form factor.  This equates to about 3+ hours of extra audio, video or web usage for tablets, and 18+ hours of extra talk time and web usage for smartphone.  Best of all, because it uses USB, it can be a fantastic charging companion for almost any mobile device on earth.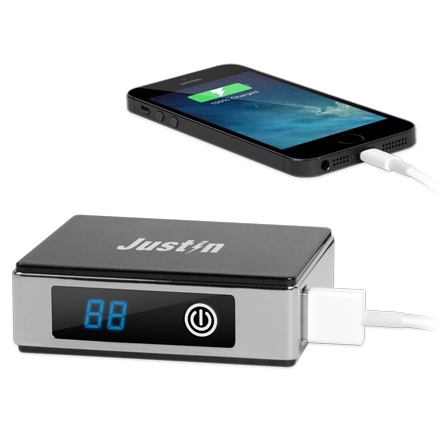 Did we mention the price?  The Justin is about 60% less than most power banks of its caliber, weighing in at only $30.  You can purchase it through several online retailers.  It's a winner at a very affordable price.