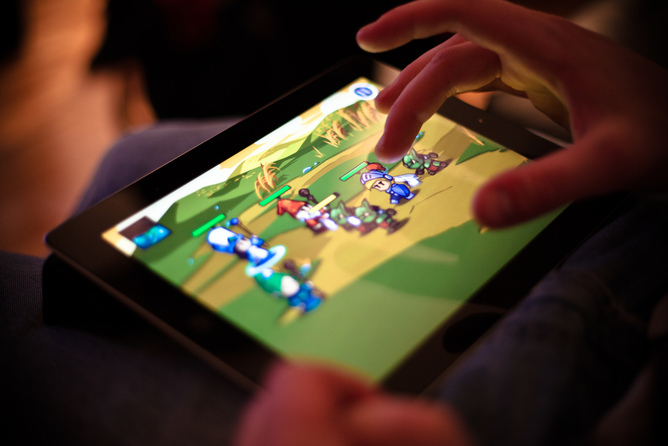 Mobile Apps represent some of the most exciting changes to how we live our lives today. The increasingly common use of mobile devices, such as smartphones and tablets, has made access to online platforms quicker and simpler than ever, and Apps represent the portals through which we enjoy that access.
Many people think of Apps as being primarily functional. To them, they are not that much different to a mobile version of a website and are used for activities such as shopping, or banking and other business uses. Increasingly, however, Apps are also being used as game platforms. This development has happened alongside the dramatic increase in the number of people taking up gaming as a serious hobby. The combination of an increase in the popularity of gaming and the evolution of Apps as a platform for gaming is leading to some truly exciting developments in this area.
What makes a mobile gaming app fun?
Unfortunately, there is no foolproof formula for creating a successful game but by comparing the most successful games to date some common themes can be identified. These provide some hints, tips and ideas for developers looking to develop a mobile game. Consider the following:
What does it look and sound like? Although simplicity is key with mobile game Apps, they need to look and sound appealing. People will be far less interested in playing something that lacks decent graphics and sound, or which are accompanied by poor quality music, for example. An attention to detail in this area makes a huge difference.
How does it play? Even more important than the visual and audio appearance of a game is its playability. It should be easy to learn and addictive, to keep people coming back for more.
Who is it for? It is important to start with the audience and think carefully about who the game needs to appeal to. The most successful games from a commercial, and often critical, point of view are those with a diverse appeal as these are best placed to win the biggest audience. With that in mind, it is important to consider how games can be made suitable for both adults and children.
Specialist support
The most successful games are those with a professional touch as these are given the sort of attention that puts them in a far more competitive league. In designing a mobile game, or business Apps, it is important to consider what specialist support can add in terms of quality.
Worry Free Labs are experts in mobile innovation and provide a range of services across the full life cycle of a project from ideation to implementation, and covering areas such as branding, visual design, usability testing and technical architecture.
Successful delivery
Like almost all inventions, a great mobile game App starts with an idea. The next step is to devote sufficient time and attention to ensure that the idea is properly developed in a way that will make it work in reality. It needs to be properly integrated and adapted where necessary, with specialist support enlisted to provide invaluable expertise. This approach is the best way of ensuring that an idea develops into a genuine success.