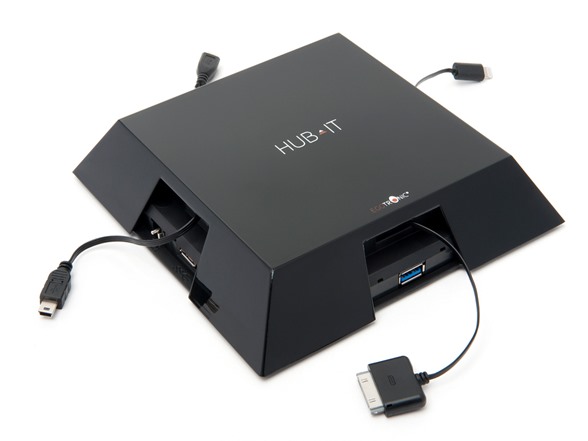 Eggtronic just launched HUB IT, the world's fastest and first ever customizable sync and charge docking station. With a hip design and advanced USB 3.0 technology, HUB IT brings a pretty nifty power and charging source to seven different portable devices at the same time, all with a 2.5A powerful output per port and at speeds of up to 5Gbps.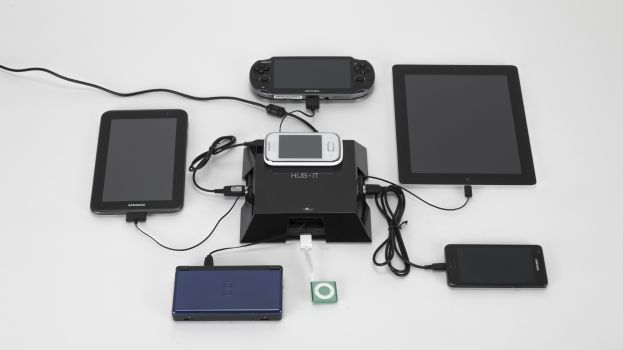 USB 3.0
In addition to the HUB IT device's high-speed seven-ports offering desktop syncing and charging, as well as USB 3.0 SuperSpeed ports, it also offers you four retractable cartridge connectors, which can be changed and upgraded with the latest connection format. HUB IT is great for quick and convenient charging access anytime on a nightstand, counter or desk, and it can accommodate almost any portable electronic device.
HUB IT has Fast Download Speeds
HUB IT is the only one sync & charge station that can download full HD movies in 15-seconds, as well as fast-charge all of your devices.  It also solves the tangled cable problem by organizing each charging source, thanks to the retractable cartridge connectors.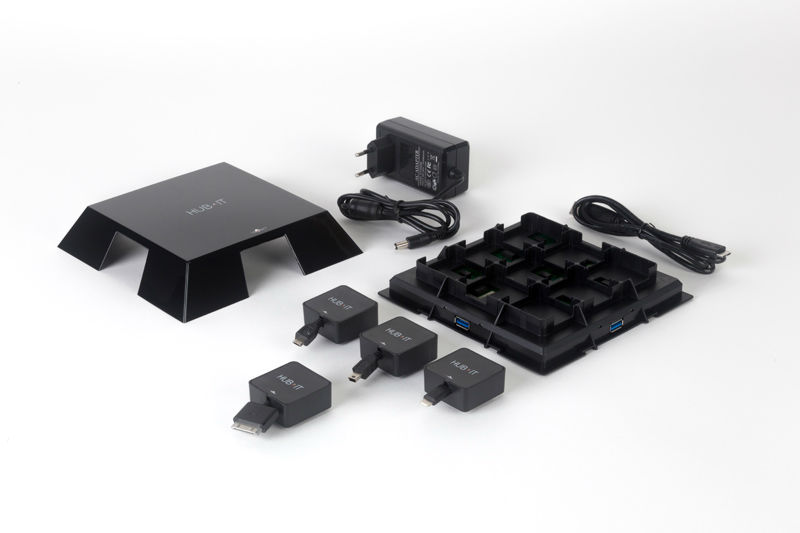 HUB IT is Expandable
Finally, HUB IT has 5 slots for additional features, like the wireless Qi charger and many more great optional cartridges.  It's a must for
"HUB IT is the result of more than two years of research and development efforts. Eggtronic is able to offer with HUB IT a unique and stylish solution for consumers looking to sync and charge multiple devices at once. The modularity ensure a customizable solution, for the maximum satisfaction of each user. As we say: Simply Smart!" Says Igor Spinella, Eggtronic founder and CEO.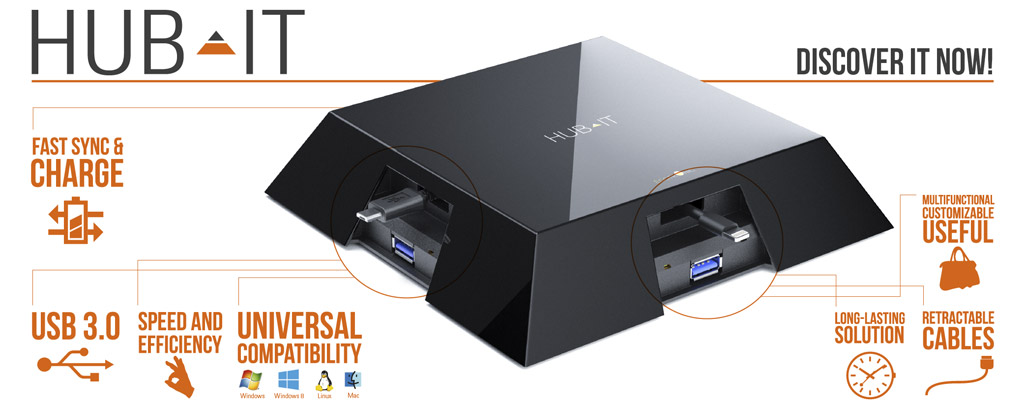 HUB IT is available now in the U.S. for $79.99 at walmart.com, best-buy.com, www.eggtronic.com, and amazon.com. HUB IT features include:
USB 3.0 SuperSpeed specification Compliant

Battery charging 1.2 standard compliant device fast charge

Auto-Detection upgradable firmware

Plug-and-Play installation

Hot swappable

Customization and upgrade slots 20W output power

Connections: 3 x USB 3.0/ 2.0 / 1.1 Compatible Port, 4 x USB 3.0 / 2.0 / 1.1 Slots for Sync & Charge Cartridge, 5 x Power Cartridges Expansion Slots