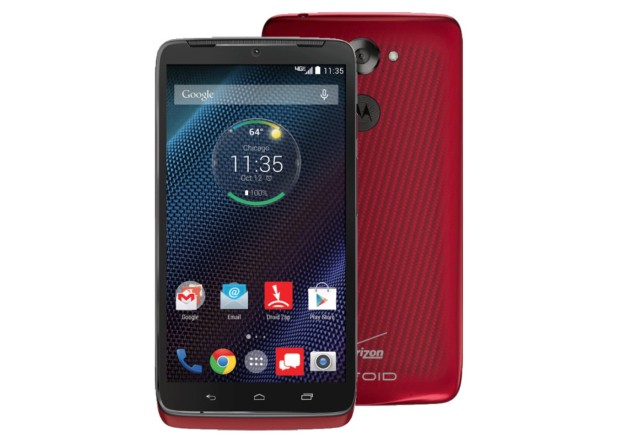 Verizon's latest flagship smartphone, the DROID Turbo, is here and it's a beaut. With a form factor that replicates the DROID series, a huge battery, fast-charging capability and specs that surpass literally any device on the market, the DROID Turbo is a beast of a phone with plenty of advantages.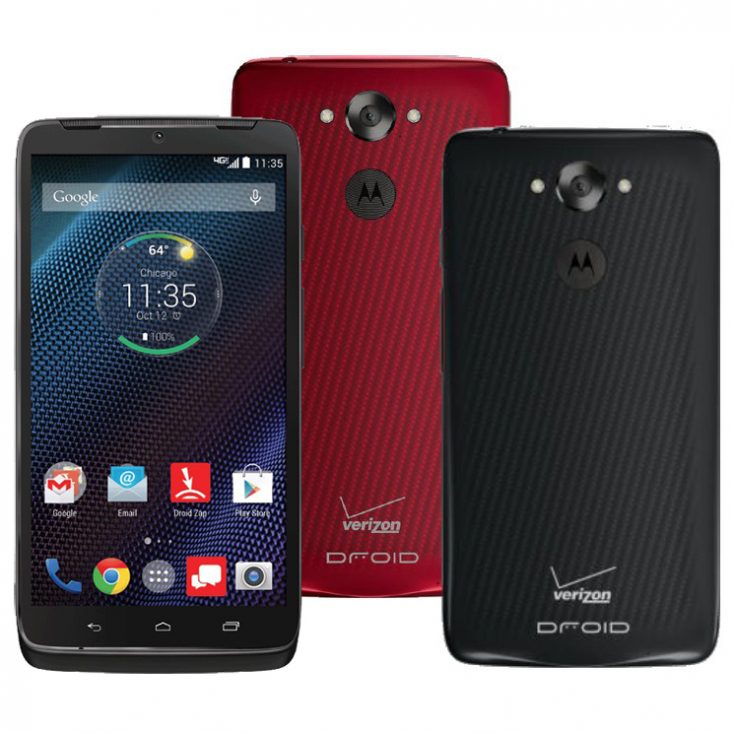 DROID Turbo Hardware
The design and internals of the Motorola DROID Turbo are much like the Nexus 6, and it feels awesome in the hands. The very vivid display is AMOLED, the buttons are on the right side of the phone, (standard volume rocker and a power button), and you've got off-screen buttons as well, which is nice.
Software
Motorola uses a Qualcomm Snapdragon 805 processor with the Turbo, so you've got the best of the best available on a smartphones, anyway. This means you can run any game or any app without so much as a hiccup.  Additionally, Motorola has eased back on the app front, bringing you one app called "Moto" that collects all their non built-in abilities except Droid ZAP, an app that allows you to send files two and from smartphones with an easy zap.
Verizon, on the other hand, has a ton of apps built into the DROID Turbo, including Softcard, which is an app that gives you the ability to use the Turbo to pay for things, just like Apple Pay. You can also choose to download Google Wallet, which is just as easy to use.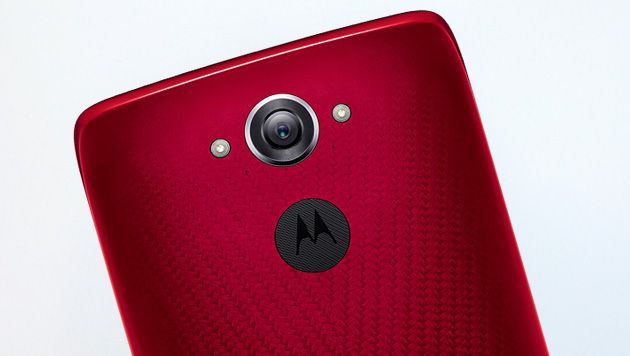 Camera
Like other Motorola devices, the Droid Turbo's thinly skinned user interface means the camera controls are kept to a minimum. Camera tools are laid out on a wheel and don't appear directly on the display. Rather, you have to swipe from the right to call it up, requiring an extra step if you want to quickly toggle options like the flash. It has a capable 21-megapixel camera and bright display, which together offer a solid shooting and media experience. The camera does lack photo editing software. For those features, like filters, rotating, and exposure adjustments, you'll need to go to the Gallery app.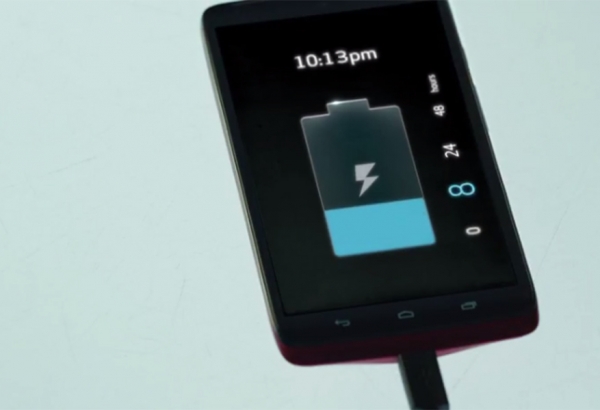 Battery
The Turbo's battery is a big deal on paper, 3,900mAh, and Motorola has a reputation for making long-lasting phones. The handset also powers up ridiculously quickly, and can charge in 30, sometimes 15 minutes. The Turbo uses Qualcomm QuickCharge 2.0 – the first device on the market to have it in play.  Motorola also advertises 48 hours of battery life with mixed usage. We've gone for longer than that, but if you're a mega-heavy user, you'll need to charge it nightly.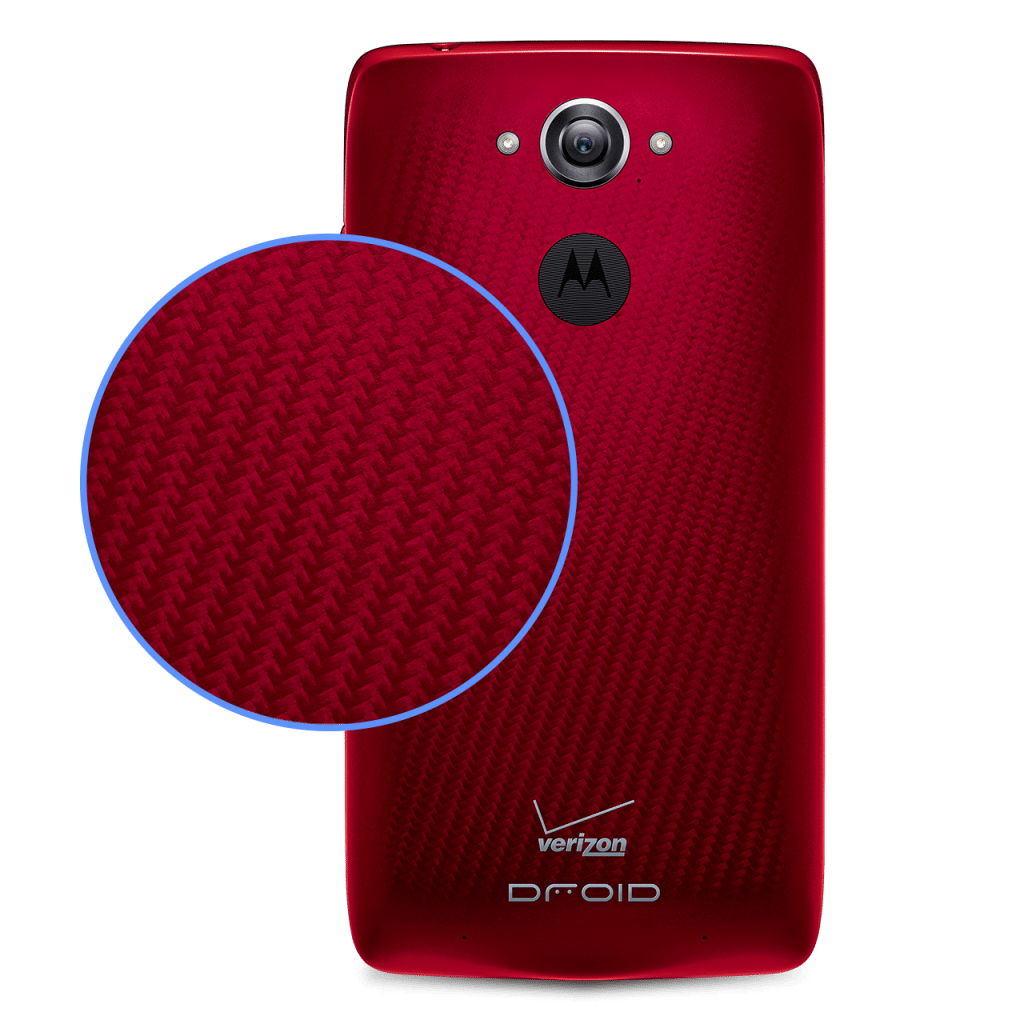 Bottom Line
The DROID Turbo is without a doubt the finest Motorola smartphone on the market right now. You get the choice of black or red and a couple of finishes.  If you're in the market for a premium device, the Droid Turbo should rank high for Verizon users with its 21-megapixel camera, bright display, barely skinned UI, and extreme power. It's ace-in-the-hole, however, is its monster battery capacity, which promises a battery that not only charges fast, but one that offers more hours of juice than its competitors.
The DROID TURBO is available through Verizon for $199.99 on a two-year contract.

This review unit was provided by Verizon for review, and no compensation has been given for the above opinions or content