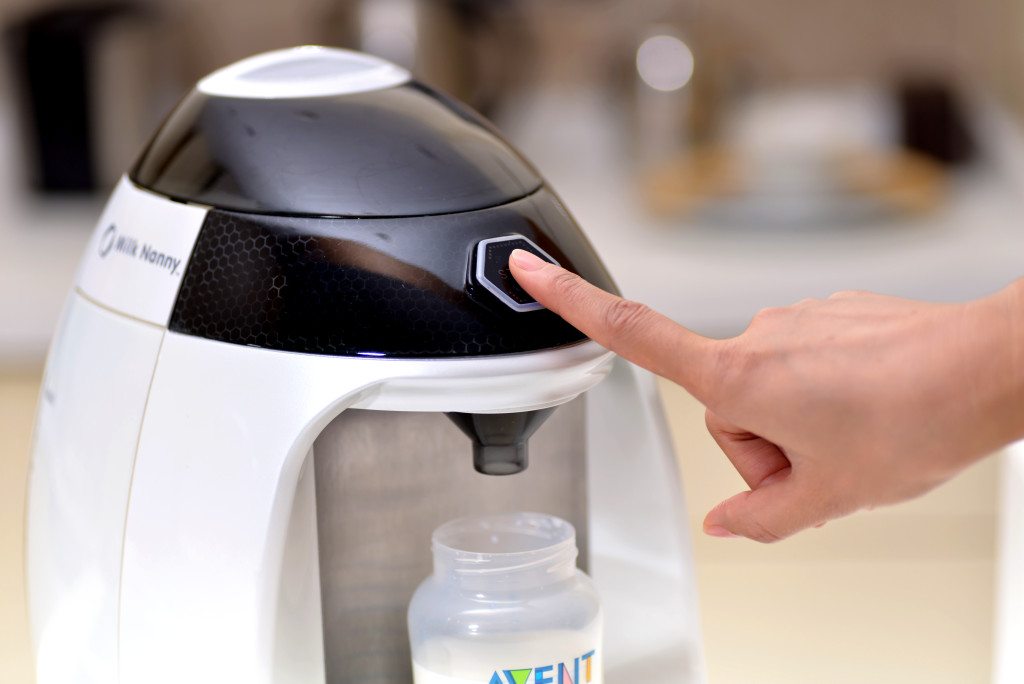 The company Wicoz Inc. just launched a Kickstarter campaign for a product they like to call Milk Nanny.  This device is the world's first fully-automatic appliance to make fresh, warm baby formula milk in 15 seconds. Milk Nanny also allows you to remotely control the device with any mobile device by connecting it to Milk Nanny and using the companion app.  Read the press release below…
Milk Nanny Press Release
Introducing the World's First "Smart" Baby Formula Milk Maker
Milk Nanny makes fresh baby formula milk in just 15 seconds


Wicoz Inc. has launched a Kickstarter project to produce Milk Nanny, the world's first fully-automatic appliance to make fresh, warm baby formula milk in 15 seconds. Milk Nanny can also be remotely controlled with a Smartphone. Parents simply connect to Milk Nanny with their mobile device via Wi-Fi, and they're ready to start making warm formula.

Typically, parents make a bottle of formula for their babies between the ages of 0-3 about 4,000 times, including approximately a thousand late night feedings! Milk Nanny knows exactly how much water and powder is needed to make a precise bottle of formula. Parents will finally be able to skip the daily chore of measuring and scooping formula from a container into a bottle, mixing with water and shaking it to get the clumps out.

"The Milk Nanny is far superior to other milk-making machines on the market – it's self-cleaning, produces clump-free fresh formula, looks great on your countertop and you can operate it from your Smartphone" says James Filbird, co-creator of Milk Nanny. "We've revolutionized the baby bottle formula milk make making process forever! We believe the Milk Nanny will transform how mothers monitor their baby's health. The Milk Nanny app will allow them to monitor their babies feeding patterns and growth and they will be able to share this information with their health professionals."

Milk Nanny's innovative product features include:

Temperature Control: Heats water to 100 Celsius°, then cools the water to a comfortable water temperature for feeding your baby

Airtight Formula Storage Tank: Holds enough to make twelve 8-ounce bottles

Adjustable Bottle Tray: Accommodates most any bottle size

Removable Water Tank: Easy to fill and clean

Works with nearly all formula brands and types

Scientifically Designed: Produces healthy formula milk (Viscosity and texture of formula milk is similar to that of breast milk)

Cool Blue Breathing Lights: Provides a comfortable environment for your baby to help with their sleeping while acting as a night light for mommy and daddy.

Hi-Quality Construction: made with 100% baby bottle grade Tritan material

Milk Nanny Cloud offers professional advice and monitoring of a baby's growth patterns overall general health and well-being. All data is generated from the mobile app automatically and can be shared with professional medical staff at our medical clinic in the Cloud.

The creators of Milk Nanny are seeking the help of the Kickstarter community to finalize the engineering, tooling, and packaging to produce their first manufacturing run. These units will go to their backers, as they continue improving their product to be more robust for everyone in the future. The goal is to raise $100,000.

Milk Nanny has a MSRP of $279 and will be available to the public in May 2015. Milk Nanny's Kickstarter pre-order price is $199. Check out Milk Nanny on Kickstarter.com: https://www.kickstarter.com/projects/wicoz/1703704536?token=d03cff35 and you might be among the first in the world to help parents get more zzzz's and have a quickly and happily fed baby.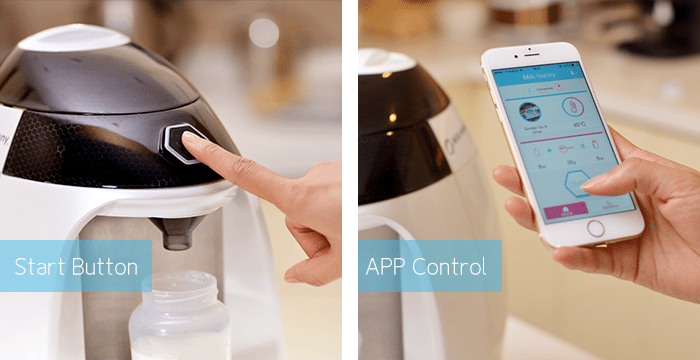 Stay tuned for a full review…