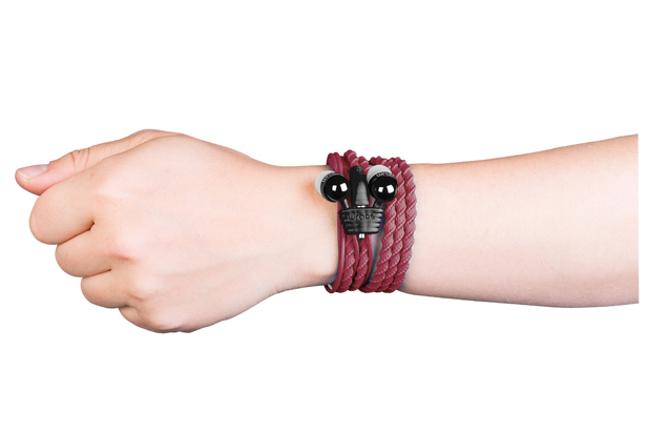 You know what they say: The best camera is the camera you have with you. Could you say the same thing about headphones? I think so.  A good pair of headphones can be crucial when you're on a roadtrip, when you're at the pool, when you're with your kids. The new Wraps headphones is the perfect combo of function and fashion, and best of all, these headphones stay with you and don't get tangled.

Wraps Headphones Design
British Audio designed these eye-catching, well-made headphones in several styles – Classic, Wood and Leather – all delivering pretty good sounding audio, and designed as a fashion wearable bracelet when not in use.  It's worth noting that these headphones do have an enhanced base feature, so you are getting a little more bang for your buck in that regard.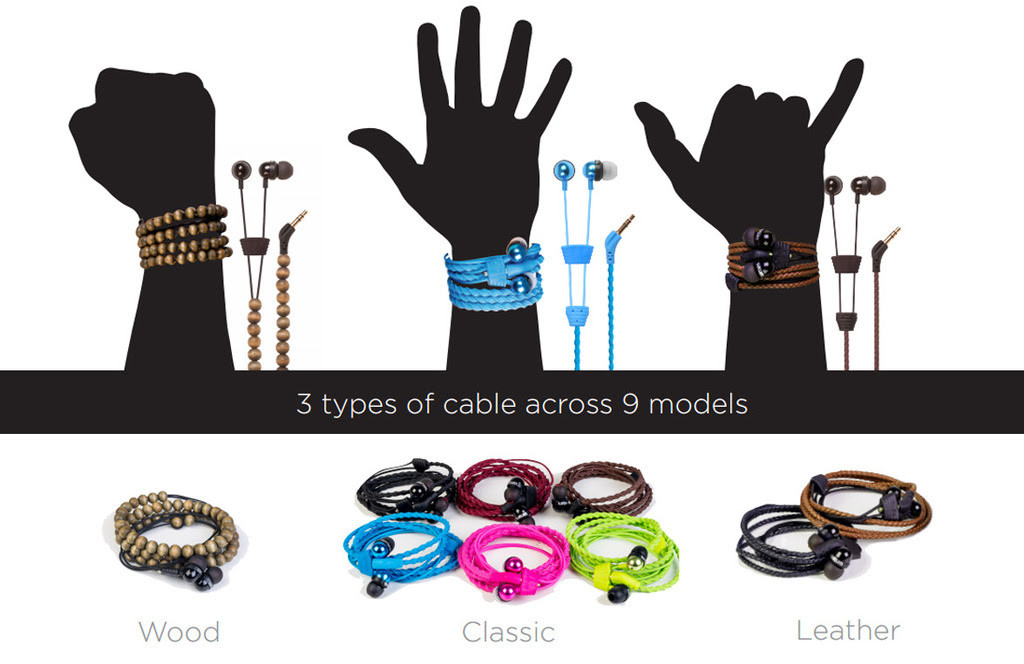 When worn on the wrist, the unique patented slider system keeps the lightweight matte heads, slider and jack plug all connected together for a secure compact fit. The cables are kept in perfect alignment and that's how they remain tangle-free.
There's also a version that offers a built in microphone so you can use these to make and take calls as well.
 
Wraps Specs
The Wraps aren't some dollar-store headsets. They actually contain 10mm Dynamic Drivers and a frequency range of 20Hz – 20kHz. They're rated power falls in at 3mW, and the cable measures 1.2m.
Wraps Use
Comfort-wise, they are easier and more natural to wear than I thought. To fit them to your wrist, you simply grab earbuds, wrap the cable around your wrist using your other hand, and insert the audio jack into the clasp. That's it. It's not too difficult.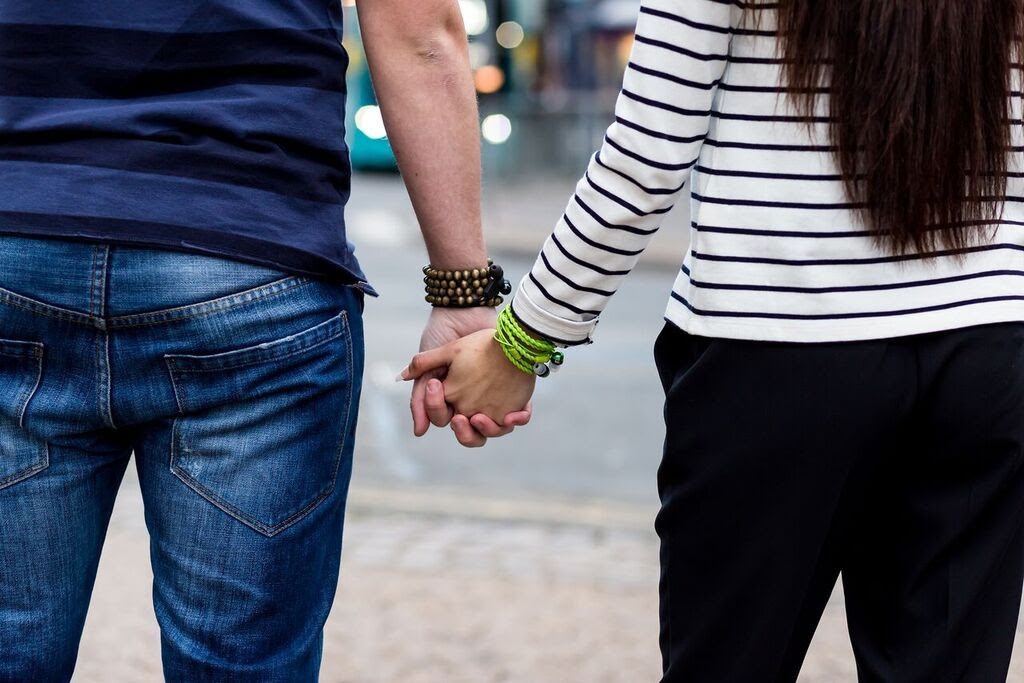 And as I already mentioned, the sound is not bad thanks to the enhanced bass.  Mids and highs are sharp, clear and crips, and overall, the Wraps do provide a more rich sound than we were expecting.
 
Bottom Line
It goes without saying that the Wraps are a very unique product line. Combining function with style is a natural winning combination, and at $27.99- $38.99 (for the leather), the price is certainly right as well.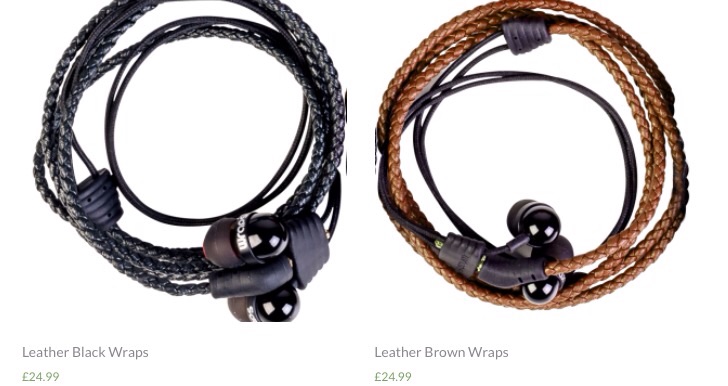 Celebs give Wraps a thumbs up too! Wraps was recently featured at the Grammy Awards, as well as the MTV European Music Awards last year, and singer/songwriter Ed Sheeran has been sporting them at the airport and during jam sessions ever since.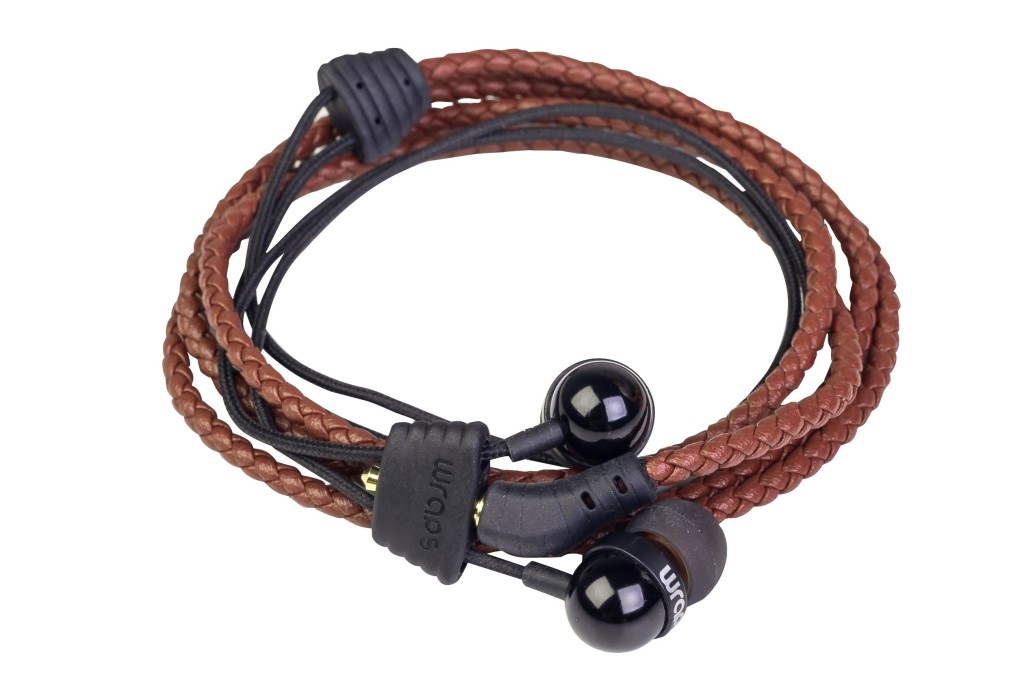 You can purchase the Wraps on the company's website here.