If you are one of those avid photographers who find immense delight in capturing candid moments, breathtaking panoramas, enchanting time lapses and basically breathing life into the most inanimate of objects around you, read on.
Enter the incredible Brinno ART200 rotating camera base, the beast that will not only make it easier for you to take professional time lapse shots and sweeping videos with utmost panache, but also bring your creations to life! The camera base is compatible with a number of devices and can be paired with Smartphones, micro 4/3 cameras, compact DSLRs, action cameras and Brinno's in-house time lapse cameras as well.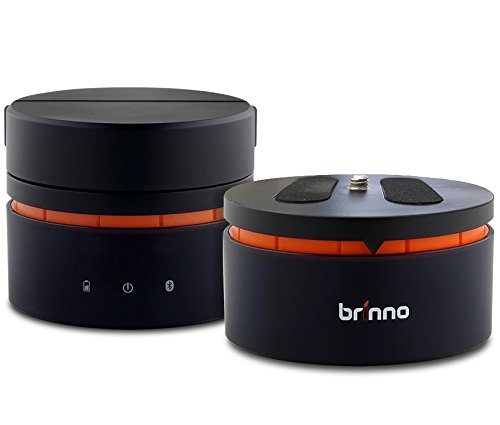 Brinno ART200 Features
Marked at an affordable price tag, the pan lapse ART200 features Wireless Bluetooth App control that lets you adjust the camera settings from your Smartphone app to take photos, videos and more. All you need to do is secure the Pan Lapse on a flat surface or a tripod, and control the camera rotation from 15 to 260 degrees, which can capture the most exquisite time lapses and sweeps. You can also use the Smartphone app to set the speed of rotation as per your preference from extremely slow to a continuous sweep for more 'alive' shots and videos.
Apart from its interval meter (which is typically found on more high end units), the Brinno ART200 offers a slew of other amazing adjustable features such as panning angle, rotation direction and time lapse capture interval, all of which can be programmed via the Smartphone app.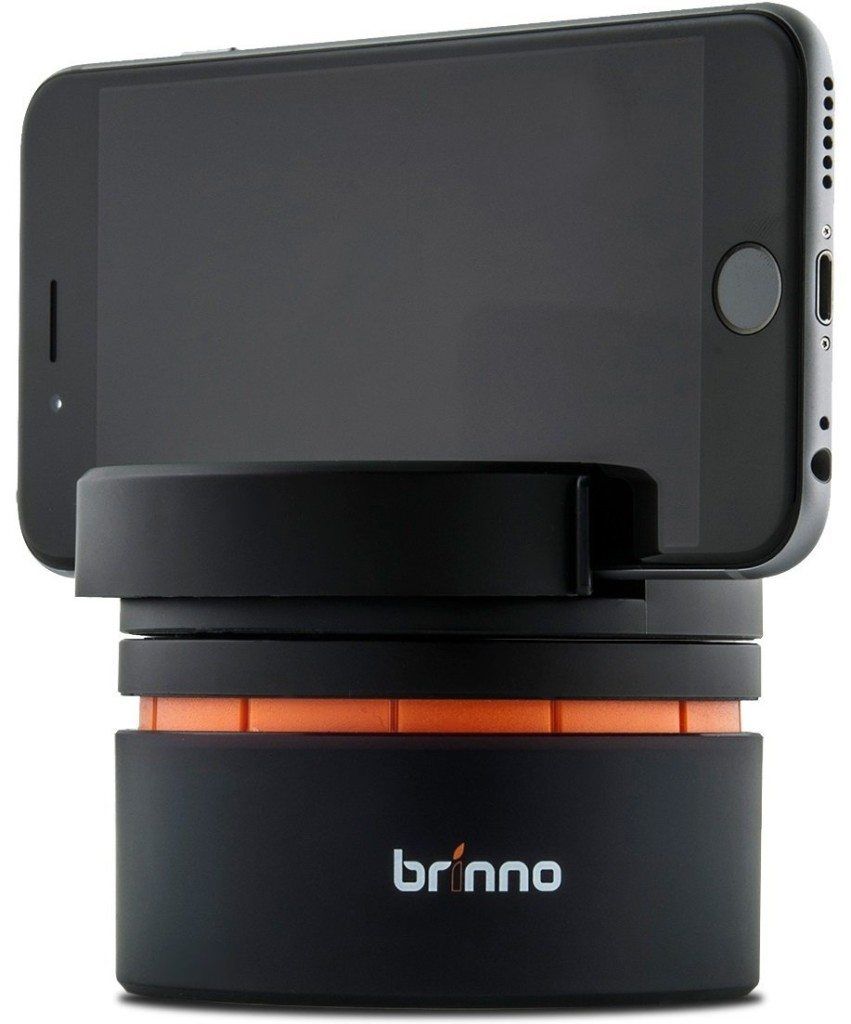 Design
Its two-tone design with an all-back body and a bright orange band in the middle renders the ART200 a chic yet sophisticated appeal. The Pan Lapse features a removable Smartphone clamp, a ¼th inch tripod mounting thread and a ¼th-inch standard mount screw, which make it super easy for you to attach your camera and other equipment to the tripod and tap the endless opportunities of capturing stunning time lapses and real time sweeps.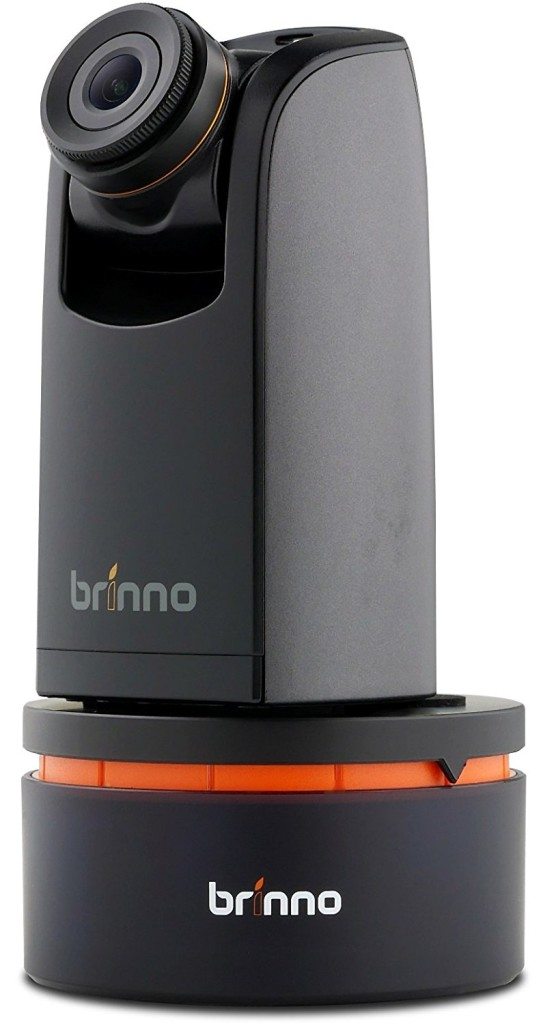 Inside, there is battery-cover that houses 2 AAA batteries, which power the Pan Lapse. Depending upon the speed of rotation and the weight of the camera, the battery life can last anywhere between 48-hours and a month. Apart from this, there are three other indicators featured on the black lower portion of the Pan Lapse, which provide information on the status of the battery charge, the power (on/off) and the Bluetooth connectivity.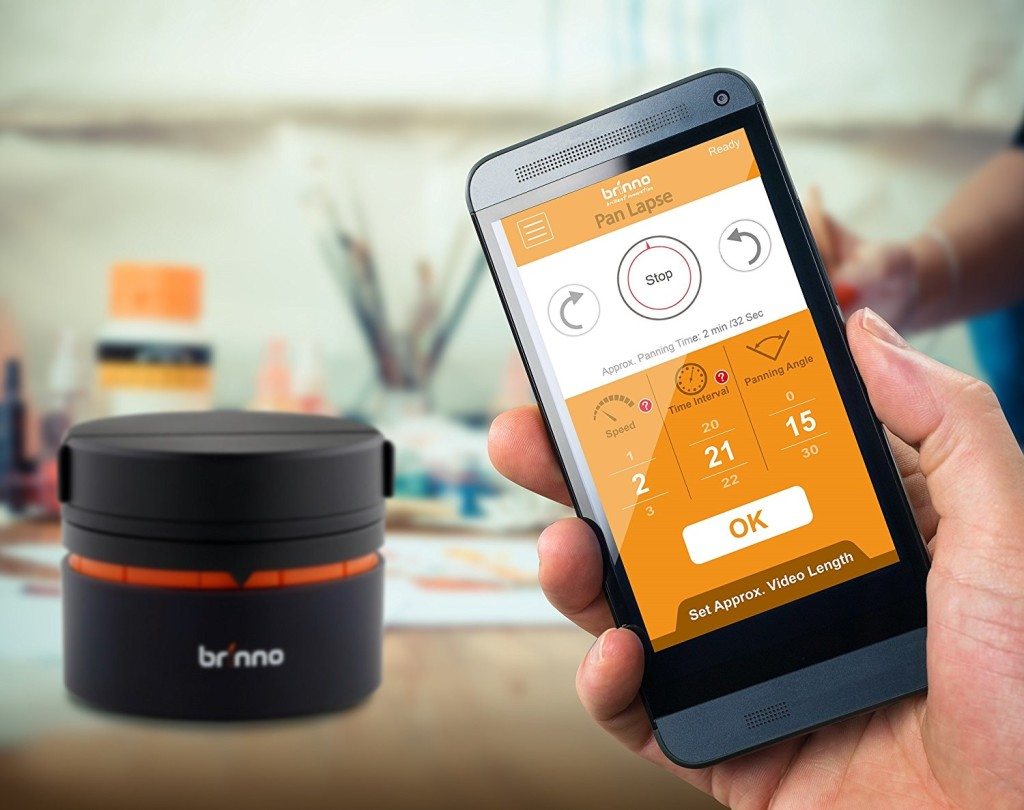 Brinno App
Available for both iOS and Android users, the Brinno Pan Lapse App can be used for controlling and adjusting your ART200 as per your preference, such as:
Panning Speed- The speed of rotation can be set for either 1-10 or infinity. While time lapse videos can be captured at the setting of 1 for slowest and 10 for fastest. The infinity speed is suitable for real time videos.
Time Interval- You can adjust the time interval from 0 to 240 seconds. You can easily select the rotation direction and time lapse interval from your Smartphone app.
Panning Angle- You can adjust the panning angle range within which the camera will sweep back and forth between 0 to 345 degrees. If the ART200 is set at 0, it would imply a continuous rotation of 360 degrees.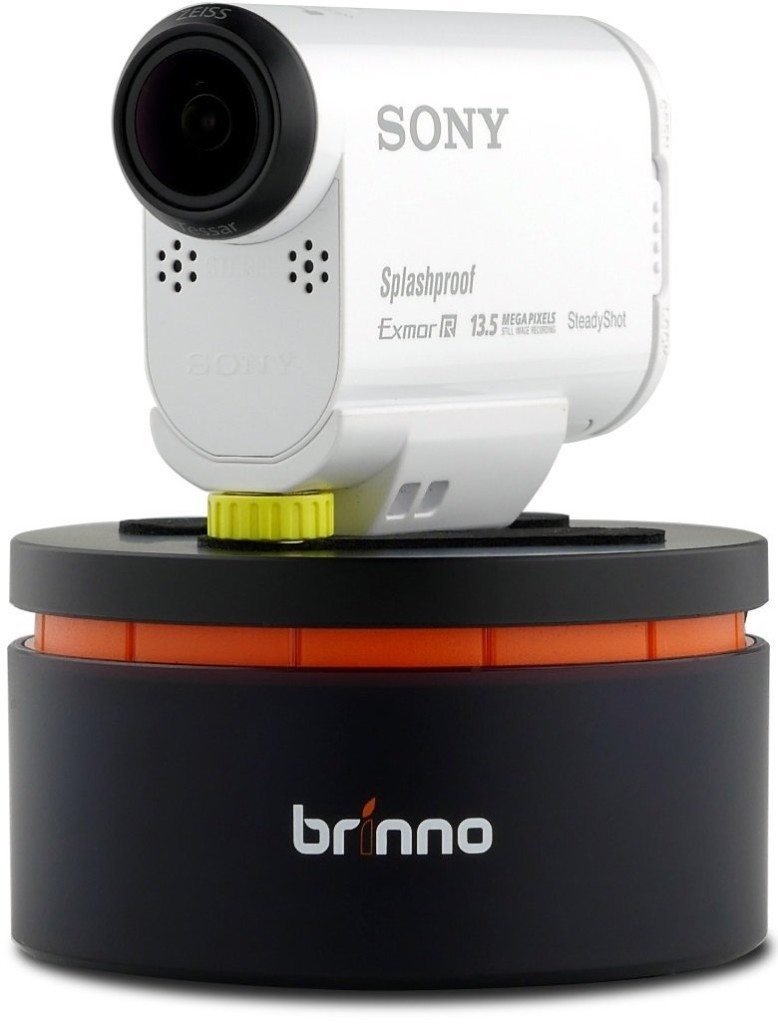 Bottom Line
Testing the Brinno proved everything the company claimed…easy to set up and rich with features and options that allow you to customize and really create stunning photos and video. Additionally, the ability to use the ART200 with virtually any device makes it a product suited to a lot of audiences.
The Brinno Pan Lapse not only offers you complete control of the angle, direction and speed of panning, but also provides remarkably smooth and crisp sweep footage and time lapses. The battery life is incredible and provides long lasting support for you to take your photography to the next level. The ART200 is a game changer in the world of panning and is exactly what you need to add that extra element of "fabulousness" to your videos.
The Brinno ART200 sells for under $150, depending on where you buy. For more information, visit Brinno's product page here.