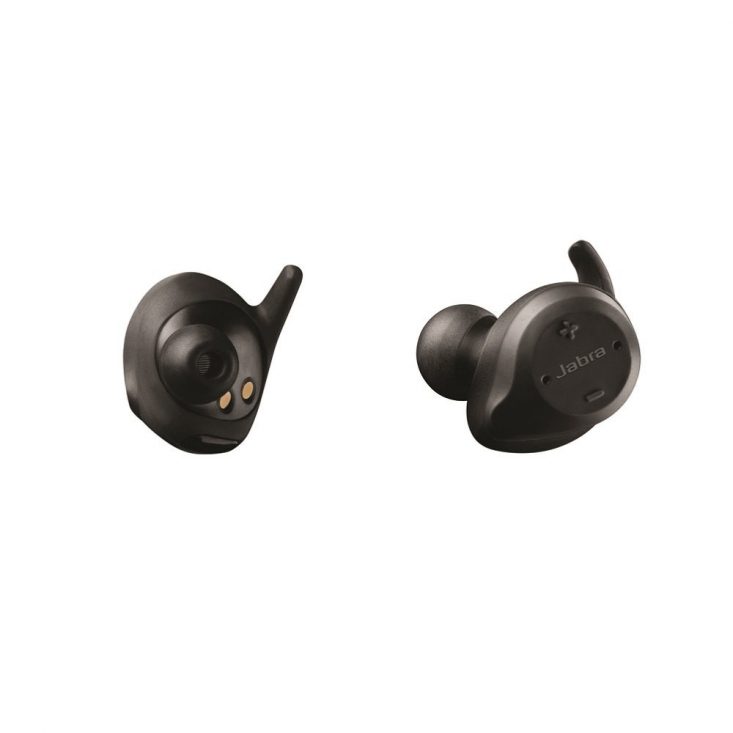 Wireless earbuds are all the rage now. After all, who wouldn't want to listen to their favorite music without having to fight with those annoying wires getting in the way? The Jabra Elite Sport goes a step further by including a heart rate monitor to track your fitness and a number of interesting features to enjoy music and experience it differently.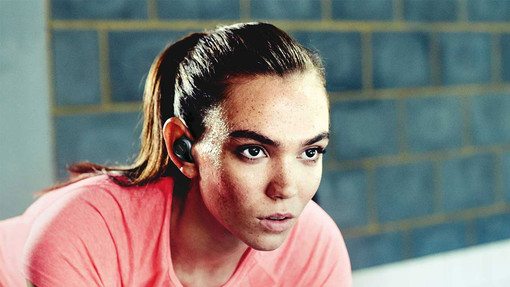 Jabra Elite Sport Design
When you think of earbuds, you usually picture your earphones without the wires. Basically, you expect a small, compact set of earbuds. The Jabra Elite Sport is bigger than your average earbuds. Their size is the result of including playback, volume controls and heart rate sensors within the housing. Despite their size, the earbuds are quite comfortable to wear. You have different sized wings to make sure they remain firmly seated in your ears. Whether it is the daily commute to work or a relentless circuit training session in your gym, the earbuds will never pop out of their socket.
Features
Each earbud has two buttons for specific functions. The top button of the right earbud is used with Jabra's Sport Life app whereas the bottom is used for answering phone calls and turning the earbuds on/off. You can also use the bottom button to activate your personal assistant such as Siri or Google Now. The left earbud controls the volume and allows track skipping. Therefore, you don't have to constantly use your phone to control the earbuds.
The box doubles as a charging station for the earbuds and a carry case. Once you place them inside and close the box, they automatically shut down. This prevents the battery from draining and helps the buds last longer.
A remarkable feature of the earbuds is that they are waterproof. You can use them in the pool for about 30 minutes at a depth of about 3 feet. However, when you're at the beach, it's best to enjoy the sounds of the waves. In other words, keep the earbuds away from seawater.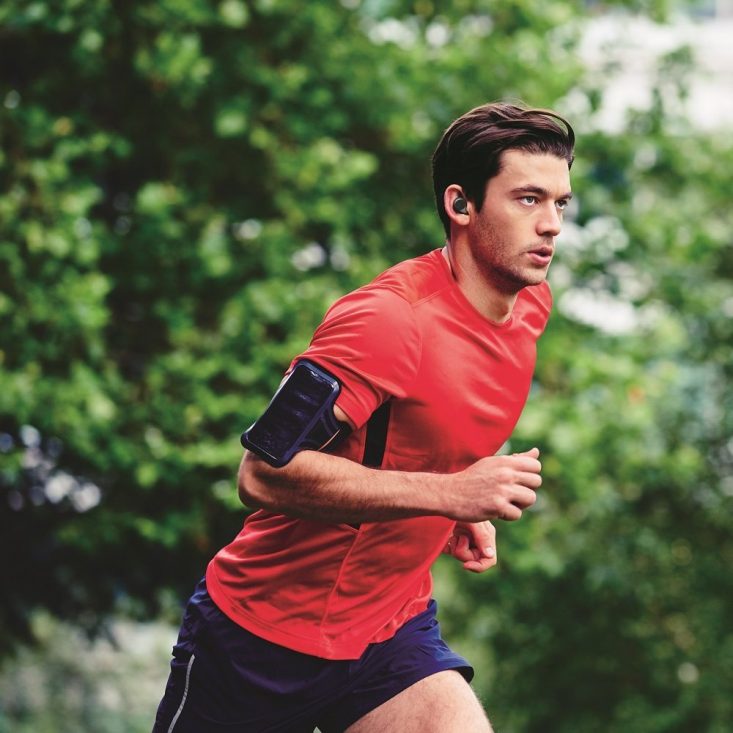 Performance
Connecting the earbuds to your mobile device takes less than three minutes. The step-by-step instructions and voice prompts make setting up quick and easy. The Sport Life app consists of a number of modes and features that control what you hear and how you hear it. For fitness, it has four tests to monitor your heart rate – VO2max, Cooper, Orthostatic, and Resting – each with a specific function. You can also use the earbuds with other fitness trackers such as Runkeeper and MapMyFitness.
When it comes to audio performance, the Jabra Elite Sport stands among its peers. A noteworthy feature is 'HearThrough', a manual noise setting on the app which allows you to filter noise or mute it completely. Phone calls are also a non-issue with the earbuds and you can converse comfortably with the help of 2 microphones in each bud.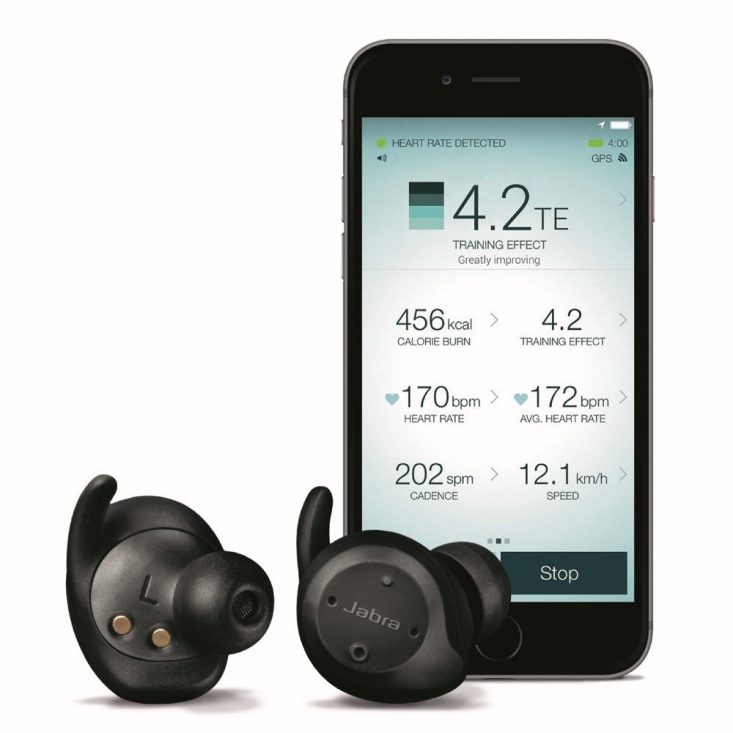 Durability
Playback lasts an average of three hours on mid volume. You can recharge it a couple more times using the battery in the case. That's nine hours of music for your ears, which is quite acceptable. There's a neat indicator for iOS devices that shows you how much time is left for the next recharge.
With proper care and maintenance, the earbuds should last you for a long time. They are waterproof and will hold up in rough environments. In case you lose one earbud, you can always purchase it from Jabra, although they do not mention each individual earbud's cost.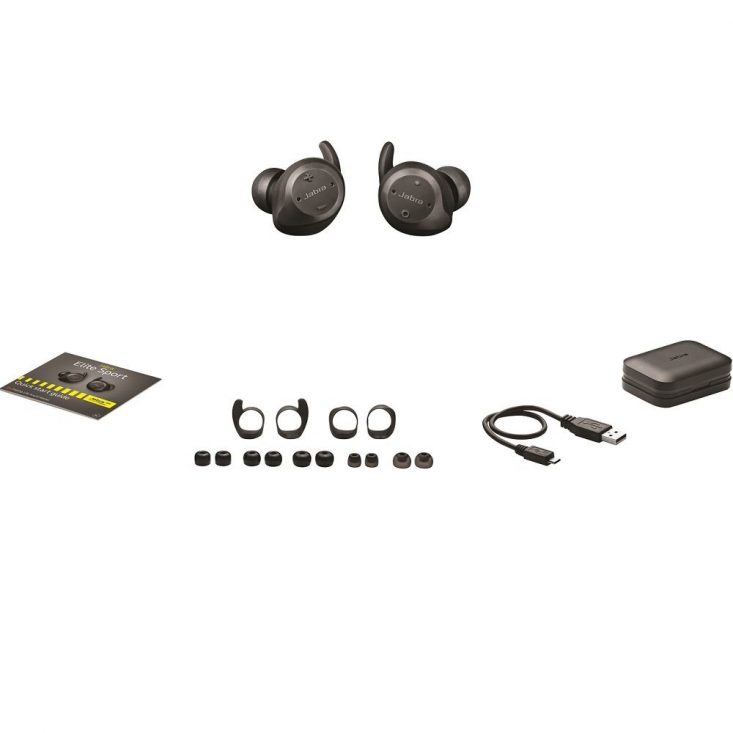 In The Box
Apart from the earbuds, you have three sets each of ear gels, foam tips and ear wings. They come in different sizes so you can choose which fit suits your ears comfortably. A micro USB cable is provided for charging. You also have all the usual fixings and paperwork included in the box.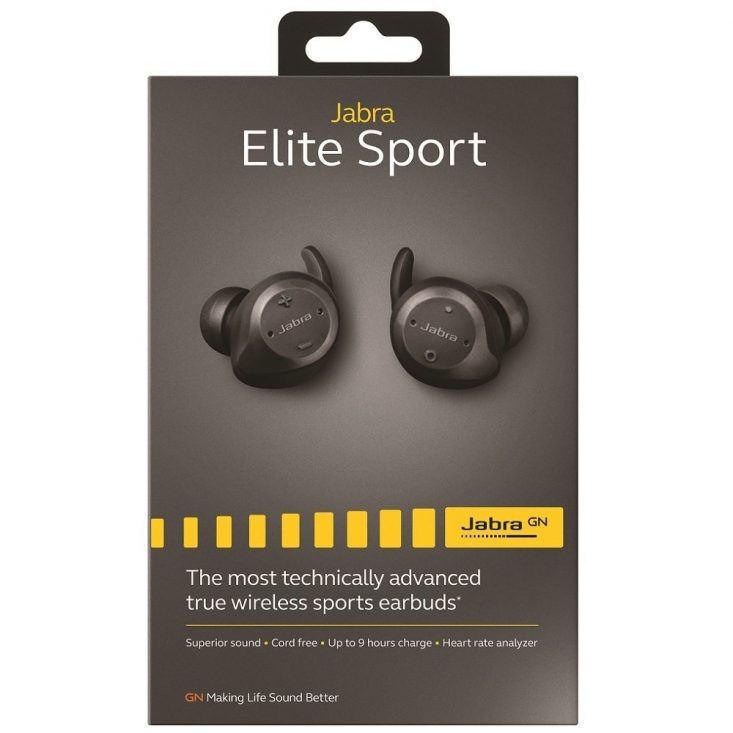 Is it the right fit for you?
The Jabra Elite Sport is more than just a cordless music device. It is also a waterproof, sweat-resistant, multi-functional activity tracker that monitors your fitness levels. It can easily replace the activity tracker you wear on your wrist. Rather than spending separately on a music player and an activity tracker, you can combine both and buy the Jabra Elite Sport Wireless Earbuds. The buds are convenient, comfortable, functional and easy to use. They run $249, and you can purchase them here.