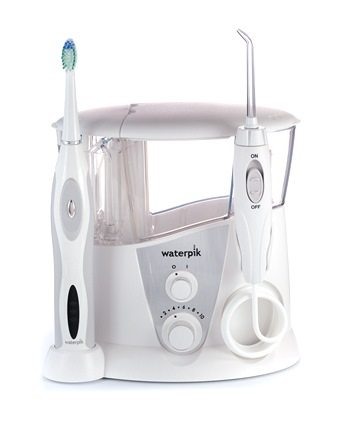 While considering personal and oral health care products, Waterpik is perhaps the first name that comes to people's mind. Established in 1962 in Fort Collins, Waterpik has built a legacy and leadership for themselves by creating and distributing patented personal and oral health care products. Their award-winning technology and designs have helped the brand garner worldwide recognition and loyalty.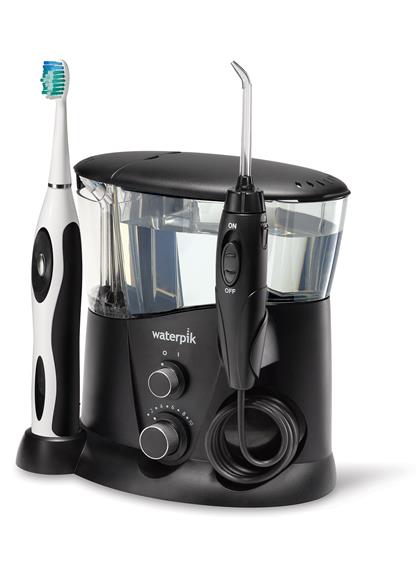 What is the Waterpik Complete Care 7.0?
The Waterpik Complete Care 7.0 is a water flosser and sonic toothbrush, which resulted after decades of experimentation and testing. The company combines its water flosser and professional toothbrush, creating one convenient product that meets the needs of oral and personal health care for anyone. The Waterpik Complete Care 7.0 provides the benefits of dental flosses and sonic toothbrushes in one effective and convenient package, and proves 70 percent and 159 percent more effective than electric and manual toothbrushes respectively.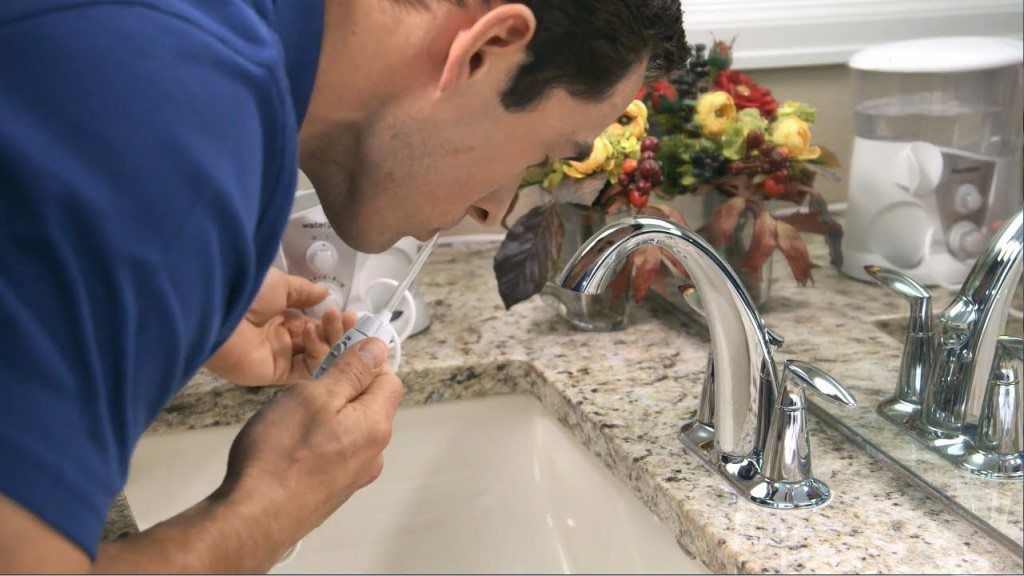 Design
Waterpik Complete Care 7.0 weighs 2.45 lbs, which is same as its predecessor. However, the big weight gives more stability to the product, making it stand confidently on the counter space. The product measures 7.7" x 5.0" x 10.6", and has a wider base compared to the earlier versions. The heavyweight and wider base of the product makes it highly appropriate for counter space placement and storage.
The Waterpik Complete Care 7.0's slick design and white color lends a futuristic and study look to it. Although the design of Complete Care 7.0 is similar to that of the previous versions offered by Waterpik, Complete Care 7.0 is more highly polished and refined in performance and looks.
Complete Care 7.0's flosser handle has a pause slider, which pauses and restarts the flow of water at a regular pace. The handle is extremely user-friendly, and makes it easier for people to operate as it prevents water from splashing around.
The eject button on Complete Care 7.0 hasn't undergone any change from the previous model. The eject button removes the tip and helps users in replacing it, and the easy-to-use mechanisms save time and efforts.
Complete Care 7.0's water reservoir has a capacity of 700 ml (23 ounces), which is the same as the previous model. Overall, Waterpik Complete Care 7.0's water reservoir provides more than 90 seconds of work. It is dishwasher-safe, and the rubber valve located at the bottom prevents the water from leaking.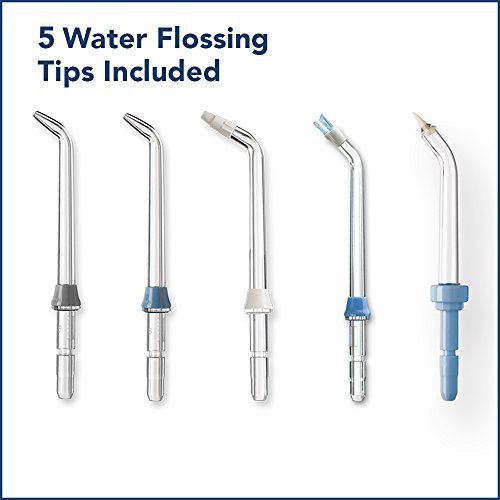 Sonic toothbrush
Waterpik Complete Care 7.0's sonic toothbrush has two speed modes, which are changeable at a press of a button. The first press switches the device on, while the second press moves users to higher speed modes. The device also has a two-minute timer that makes cleaning enjoyable and easy. The special pacer pauses after every 30 seconds for notifying users that they should move to a different quadrant of the mouth. Complete Care 7.0 comes with an induction charger and 4 toothbrush heads, two compact and two regular, which provide a great cleaning experience.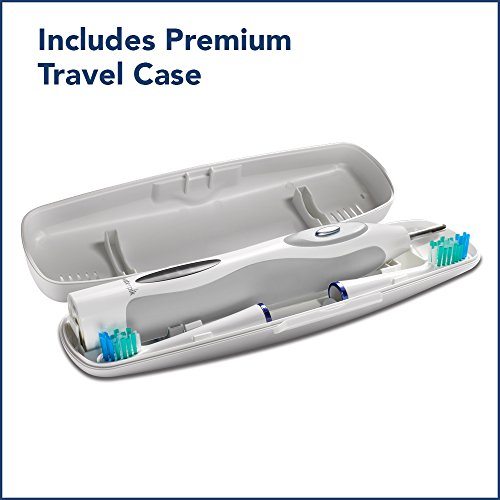 Tip storage
Waterpik Complete Care 7.0's tip storage comprises a combination of water flossers that can store up to 5 tips, including two classic jet tips, one orthodontic tip, one pik pocket tip and one plague seeker tip.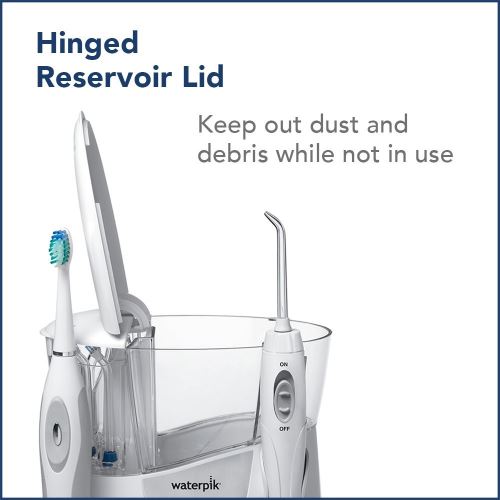 Complete Care 7.0's control panel has two controls: on/off button and pressure settings dial. The former is self-explanatory, while the pressure settings dial has 10 settings, with the highest setting providing 100 PSI of water pressure. However, it is recommended that people start with the lowest one and gradually switching to higher ones within a period of 2 weeks.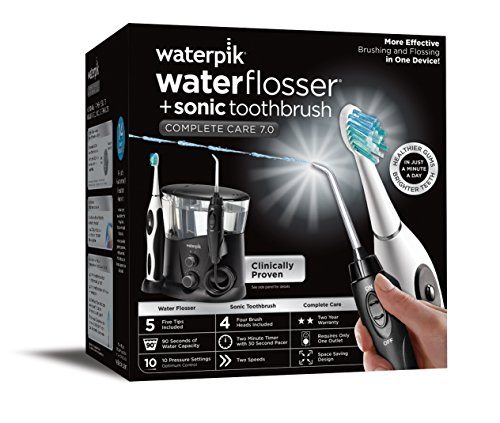 Wrap-up
Waterpik has three combinations of water flossers, namely Complete Care, Complete Care 5.0 and Complete Care 7.0.  Waterpik Complete Care 7.0 is a redesigned model of older versions, but has a conservative and slick design and a few extra features. The main differences are seen in the first model's handle, which came with a slider, control panel, which is slicker in 7.0 model and color.
The 7.0 effectively removes plaque, is gentle on the gums and it's ideals if you were dentures or braces. It runs around $119.00, and comes in black and white. You can purchase it here.
If you are looking for an electric toothbrush and water flosser combination, it is good to check Thetoothbrushexpert an oral expert and a group of dentists made a great guide on this topic.