Head claims their new MxG line is like the second coming in racquets. In other words, they feel they've produced a racquet that will offer you more power and control than has ever been offered. A lot of racquet companies claim this with just about all of their racquet offerings, but Head says their new Head MxG line is the real deal.
Head is selling both the Head MxG 3 and the MxG 5. They were kind enough to send us a "3", so we'll be giving you our impression of this new-on-the-market beast.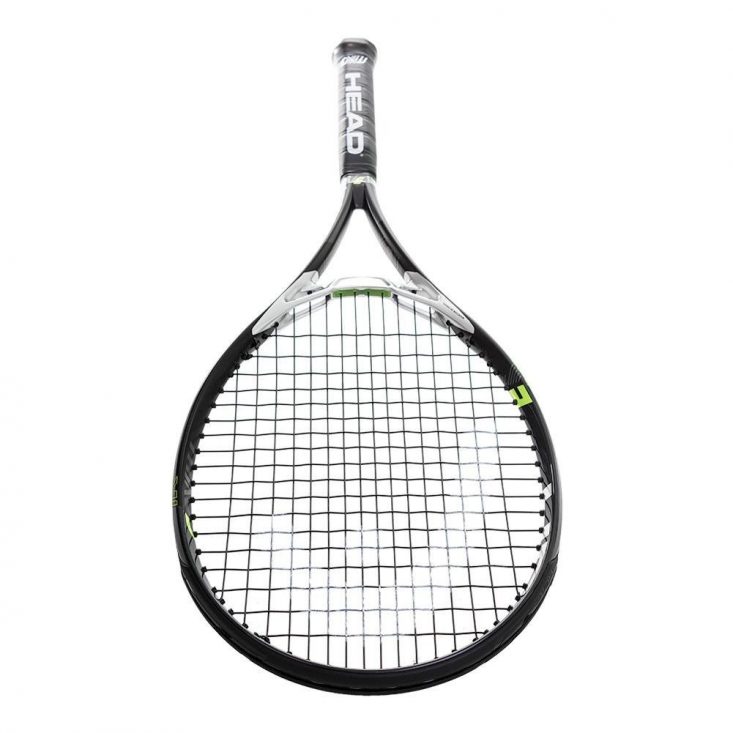 Head MxG Design
HEAD has always been innovative with their racquets. There ever- popular Graphene line has been used by top pros over the years, including Djokovic, Murray, Berdych and Sharapova. This new MxG line becomes a fusion of the graphene infused frame with a new Magnesium section towards the base of the racquet head…the bridge.
This MxG fusion of Magnesium and Graphene Touch gives you a balance of power and control like supposedly no other racquet before it.  Head makes the MxG's injection molded Magnesium Bridge to be ultra-stable at a very low weight.
The magnesium bridge is specially designed for longer free-moving strings, which as a result, provides a much larger sweet-spot and much more power. This same bridge keeps the hoop from deforming and offers complete control on every shot.
The MxG 3 is 100 square inches and weighs 10.4 oz, (10.9 oz when strung.) The open 16 x 18 string pattern offers more RPM spin. It's 27″ long, and it's 5 points head light, which is great for players who have a fast swing speed, but who don't need a ton of power.
The Head MxG 3 also has a decent black paint job, somewhat reminiscent of the company's 2016 Speed Pro with a similar color combo. It also feels very light in the hand upon first grasp of the MXG, thanks to the thin 24/26/22 mm beam width.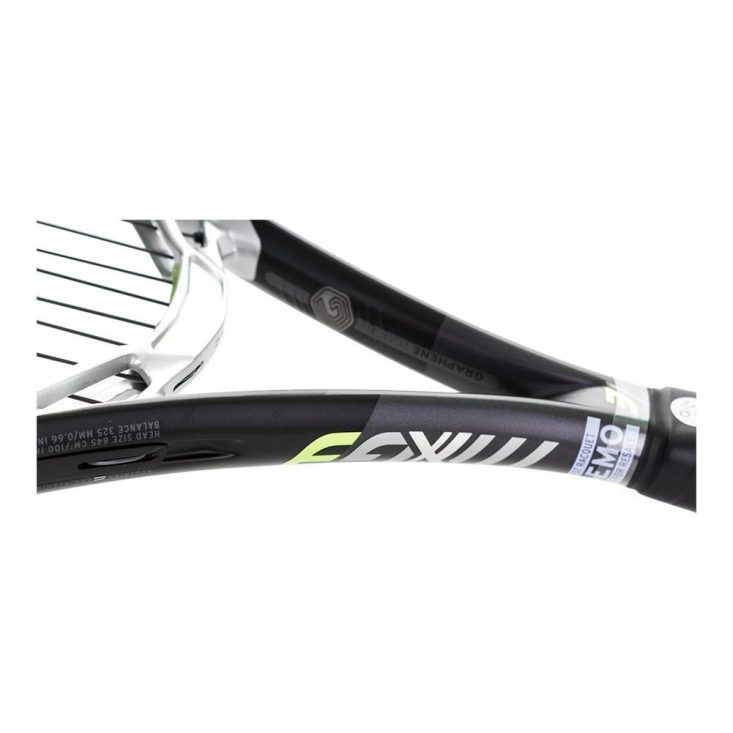 Testing
As stated earlier, the MxG 3 is for players who want to improve their game with the latest in technology, and they need more power and control with one racquet. After hitting with the MxG, I'm starting to see what HEAD is talking about. This racquet does appear to deliver on their claims.
Power is probably the first thing I think of with the Head MxG 3. It hits like a sledgehammer, with a distinct and loud pop, allowing you to generate pace you never thought you had. And because this racquet is head light and light all around, you can really get over that ball in a hurry.
But what about control? Because of the extreme power the Head MXG offers, will it sacrifice control, or rather provide more control as advertised? I'd have to say that the MxG surprisingly gives you a great amount of control. Normally, when you hit with a power racquet, you over-hit shots, and control suffers. With the MxG, I didn't experience that. Rather, I felt a very manageable and efficient power level, with the ability to control the direction or a volley with accuracy.
So now you can check off the power box and the control box. But what about Spin? This happens to be another great characteristic of the Head MxG line, thanks to the light weight of the racquet and the ability to generate very high racquet head speed.
On the serve, again, the quick racquet head speed allows you to engage your wrist more, which produces a faster, popping serve with literally the same or less effort as you would expend from your normal serve. This racquet was made for serving, and you also might experience more accuracy on your serve, courtesy of the increased spin and control levels.
On my volleys, because the Head MxG is light, you might not get the weight of the racquet to help deliver as solid if a volley as maybe with the Wilson RF line or the Babolat Strike line. Still, because of the Head MxG 3's larger sweet spot, you still get a very respectable volley-performing racquet in the MxG 3.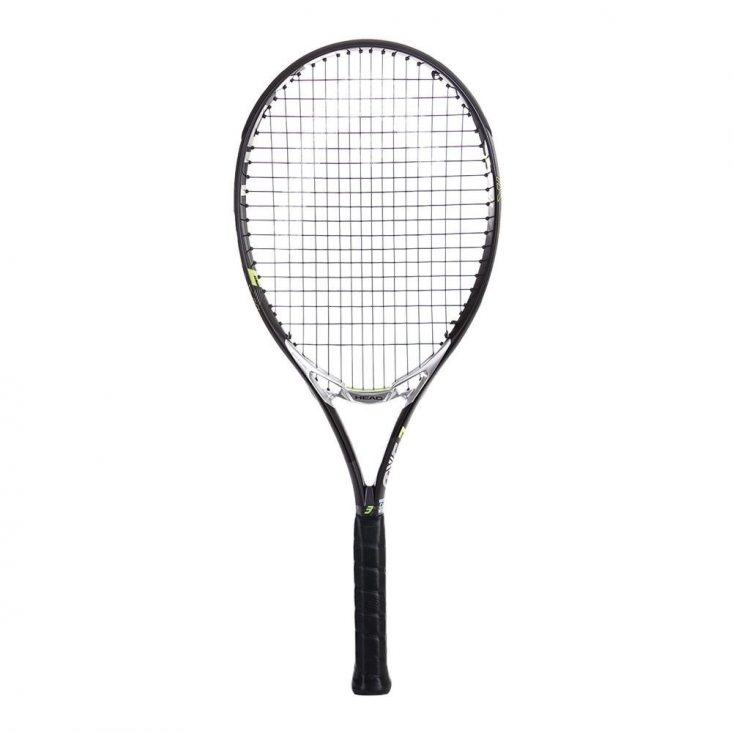 Bottom Line
The HEAD MxG 3 Racquet is pretty impressive. There are an elite few racquets out there on the market that can do what the MxG can. With good control and massive power, the HEAD MxG can also improve your spin game, give you a killer serve and keep you very respectable behind the baseline.
The Head MxG 3 and MxG 5 sell for around $239, and you can get them at most online tennis stores. For more info on the MxG line, visit Head's website here.
To comment on this article and other GadgetGram content, visit our Facebook page, or our Twitter and Instagram feeds.