Among the three categories recommended to keep you healthy….that's sleep, diet and exercise…Sleep is arguably the most important. And if you're like many people on this planet, sleep can be a never ending challenge of getting to sleep, staying asleep, and getting the right amount. For some, nighttime is less reserved for deep sleep, and more plagued with anxiety and elevated neural activity in which no matter how tired the body is, the brain refuses to shut down. Also, some of these people use noise machines because the silence is too much for them. The company, Integrated Listening Systems (ILS), thinks they have perfected the white noise machine category with a new and more sophisticated solution, the DreamPad.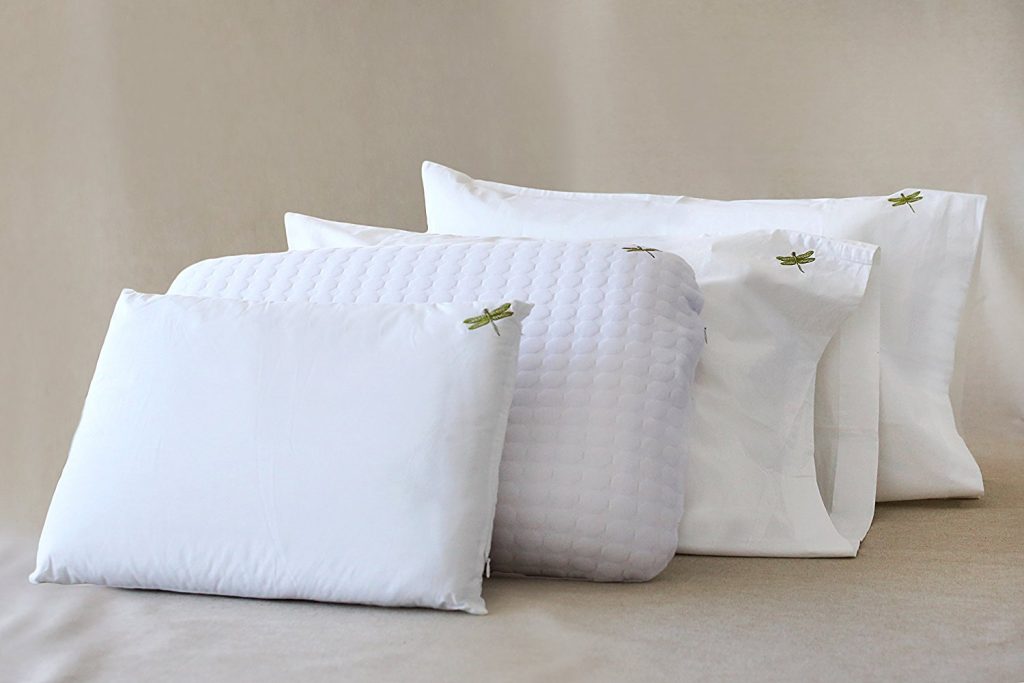 DreamPad Overview
The Dreampad is a pillow, which delivers music through soft vibrations that only you're able to hear. The music is carried by your body to the inner ear and nervous system to give you a truly relaxing experience, and without disturbing your partner.
Originally thought to act as a therapeutic and calming tool to for autistic children, the Dreampad was later created to deliver a solid alternative to white noise machines, and to cater to a much larger audience, those with ongoing sleep issues.
The Dreampad is not a pillow with bluetooth speakers in it, however. Rather, it is a system of transducers that deliver music through vibration, straight into your nervous system via your inner ear canal. It's a form of direct-transmission sound known as intrasound. This same technology is used by bone-conduction devices to allow deaf people to hear.
When you lay your head on the pillow, you can hear the music, but it's sounds different and triggers a response that sends your brain into relaxation mode and helps calm you.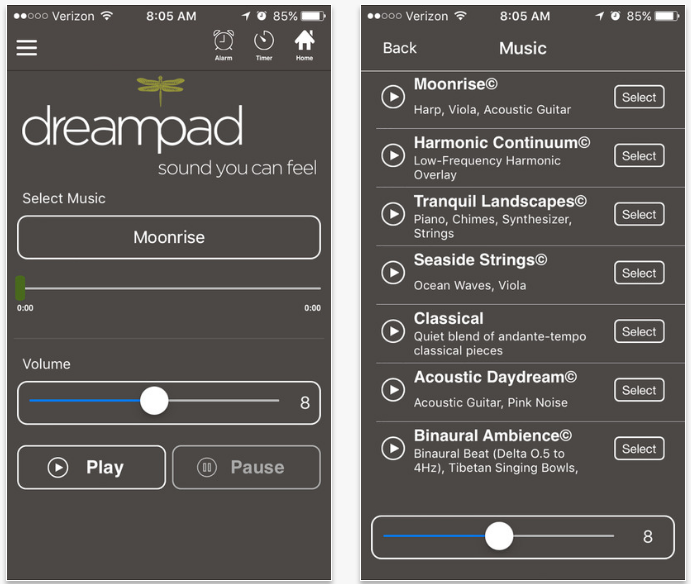 Design & App 
On one of the sides, there's a pocket with a 3.5mm jack in the pillow so you can use headphones. Or better yet, buy the optional Bluetooth receiver ($19.00), so you can stream your noise or tunes without wires. The Bluetooth receiver is a white plastic unit around 2.2 x 1 x 0.4-inch. It has a single combined button and LED light to power it up and pair to your phone. It's tucked into the bottom of the pillow.
The DreamPad app, available for both Android and iOS devices, is easy to use and pretty straight forward. It comes with seven audio tracks, and has a sleep timer and alarm so that you can fall asleep or awake to any of the music selected, both the pre-programmed audio or your own collection. You can also use the pillow as a conventional Bluetooth connection with other apps.
The DreamPad pillow line comes in 4 styles, the Memory Support ($179.00), which is the company's memory foam version. It also comes in 3 feather/down pillows in a firm ($159.00), medium ($159.00) and slim support ($149.00). These down alternative pillows are for feather pillow lovers, combining a dense fill with luscious softness to support your head, neck and shoulders.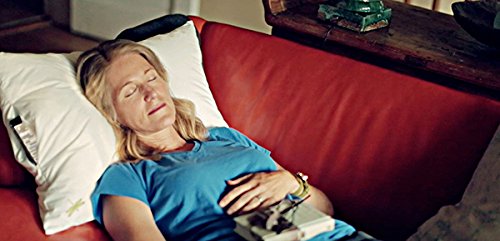 Use
We were sent the memory foam version, the DreamPad Memory Support. This pillow both looks and feels much like most other Memory Foam pillows. When you lay your head on it, you can't feel the embedded speaker at all, which is nice.
Intrasound relies on transmitting sound via body tissue and bone rather than sound waves through the air. Vibrations are passed through the head to the ear, where they can be heard by the person resting their head on the pillow but not by anyone else. Sorry to say that there will be a slight audio sound emitting from the pillow in which your partner would be aware, but again, it's very slight. And that's at full volume. If you turned it down half-way, your partner won't be able to hear it.
Intrasound does do a pretty good job with most all tracks we tested: music, audio sound tracks, podcasts, etc. Audio was a little-above average with a surrounding-sound-like-feel, and definitely the specially-tailored tracks pre-loaded in the app sounded the best.
Using the Dreampad took a little getting used to, but after a couple of nights, it's actually a pretty amazing product. The device sends that music or white noise into your head. While I couldn't give a lecture on how this happens even though I gave you some general physics above, I will tell you that it's a very calming experience, and for once in a long while, sent me to sleep without any pharmaceuticals. You can almost feel your brain shutting down for the night.
While I was skeptical of the Dreampad's gimmick factor for listening to music while you sleep, ILS has sunk some money into research, including studies with autistic and PTSD people. And while the Dreampad is not marketed, nor claims to be, a medical device, the Denver-based company has trained over 8,000 professional therapists and educators to combine ILS sound and movement therapy techniques with interventions, providing a solid alternative for direct sleep therapy. They're legit.

Bottom Line
Dreampad is a bit pricey, starting out at $149, but it actually offers sleep therapy with some pretty impressive technology driving the device. And it does live up to the promise that you can hear it while your partner can't with the right volume setting.
Additionally, it's a super product for anyone who likes to listen to audio content while their partner sleeps, and it's a very unique solution for someone who finds that an audio track helps them fall asleep.
Its direct-transmission intrasound system of transducers that deliver music through vibration, straight into your nervous system via your inner ear canal, is the real magic behind this product…and it works! This type of audio delivery really does calm the nerves, and sends you into REM in a natural way, which I love.
The Dreampad line is available here, and the Dreampad app is available for Google Android and Apple iOS.
To comment on this article and other GadgetGram content, visit our Facebook page, or our Twitter and Instagram feeds.