With all the turmoil surrounding Samsung and their exploding Galaxy Note 7 last year, their latest flagship smartphones, the Samsung Galaxy S8 and S8 Plus was bound to come under intense scrutiny. But so far so good. The S8 line is proving to push the boundaries even further.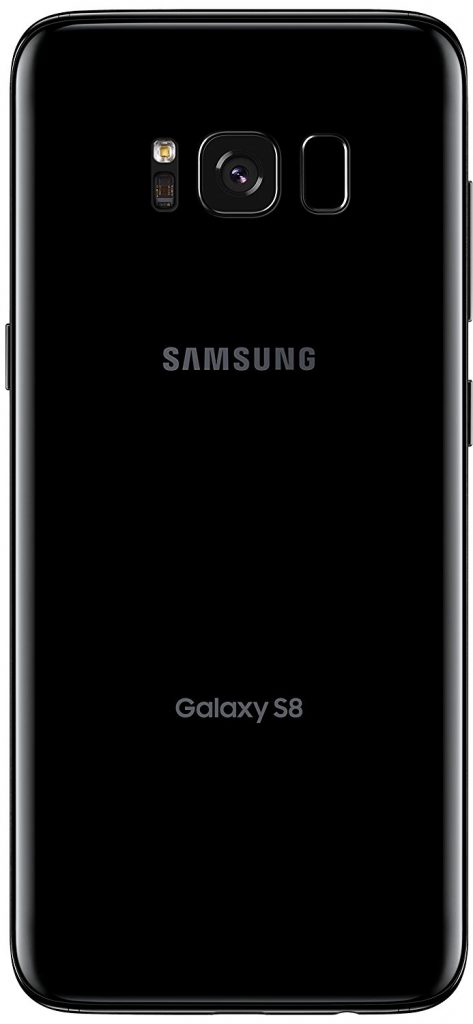 Galaxy S8 Design & Hardware
The Galaxy S8, like it's predecessor the S7, has a refined glass and metal build. As mentioned, there are two sizes, the S8 and the S8 Plus. The display designers focused on squeezing as much screen real estate into the Galaxy S8 and Galaxy S8 Plus, thanks to the switch to a 18.5:9 format and the removal of the home button. The result: These phones feel a lot smaller relative to the large screens they provide.
The body of the S8 is just slightly taller and narrower than the S7, and the Galaxy S8 Plus is a little taller and wider than the Galaxy S7 Edge, despite a screen that's 0.7 inches smaller. Both phones are about the same thickness as their predecessors. Screen real estate is larger on the new S8 line as well as it's weight, but any additional size or weight is negligible considering it's cool tall and thin design. Truly a phone you can use with one hand. Plus the Galaxy S8 feel more premium in the hand.
The power button is on the right, and the volume keys are on the left, along with a dedicated shortcut for Bixby and Bixby Home, Samsung's new AI assistant. On top is the SIM card tray while on the bottom, you've got a single bottom speaker (which sounds so much better than the S7), a USB Type-C port and a headphone jack.
On the back is a dual purpose fingerprint sensor/ heart rate monitor button next to the rear camera, and it's pretty easy to use. Also, the Iris Recognition Scanner works lightning fast, provided you aren't wearing glasses. All in all, the design is stunning, efficient and extremely ergonomic.
Samung has removed the home button, which means a switch to soft keys, but the company has also included a pressure sensitive area near the bottom of the display, which vibrates when pressed hard enough and can be used for unlocking the phone when it's asleep.
Other features include a 32-bit audio DAC, dual-band Wi-Fi, and a smorgasbord of connectivity options. The S8 is also one of the first phones to support Bluetooth 5, which allows longer range and the ability to have an active connection with two different devices, such as a speaker and a headset able to be used simultaneously.
Also included are a pair of high-quality earphones made by AKG, and they are nice with thumping base. They have a fabric cable, in-line controls, and some equalizer toggles that can help you set a preferred audio combination.
Display-wise, it doesn't get much better than an extremely vivid Super AMOLED edge-to-edge, practically bezel-less display that has great color and is one of the first HDR-capable smartphones on the market. The 18.5:9 aspect ratio means Samsung has managed to pack more pixels into its display, with the Galaxy S8 and S8 Plus both offering displays at 2960 x 1440 pixels. The additional pixels mean a taller display overall, and you can tweak things like aspect ratio, HD level and color saturation in the display settings.
The display is super bright, even in sunlight, and it wouldn't be a stretch to say that the Galaxy S8 is perhaps the best mobile entertainment experience on a smartphone around.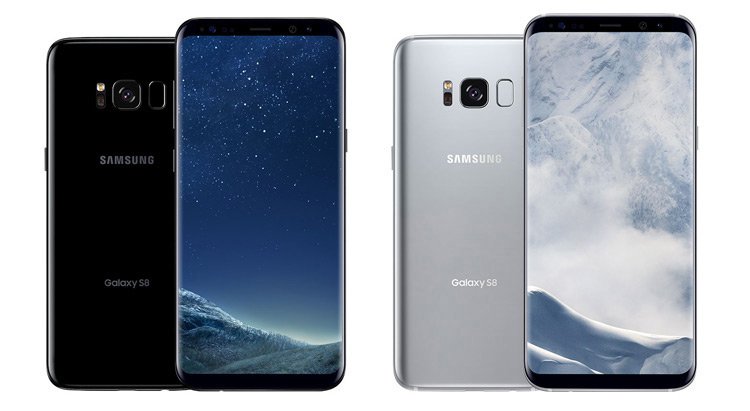 Processor and Performance
Because this is a flagship phone, you're probably expecting a killer processor, and Samsung doesn't disappoint with a MSM8998 Octa-Core, 2.35 GHz (Quad) + 1.9GHz (Quad) engine, 4 GB of RAM and 64 GB of on-board storage, which is expandable via a microSD card.
Performance is a dream, blazing through any website or app with extreme speed, and without any lag or dropped frames.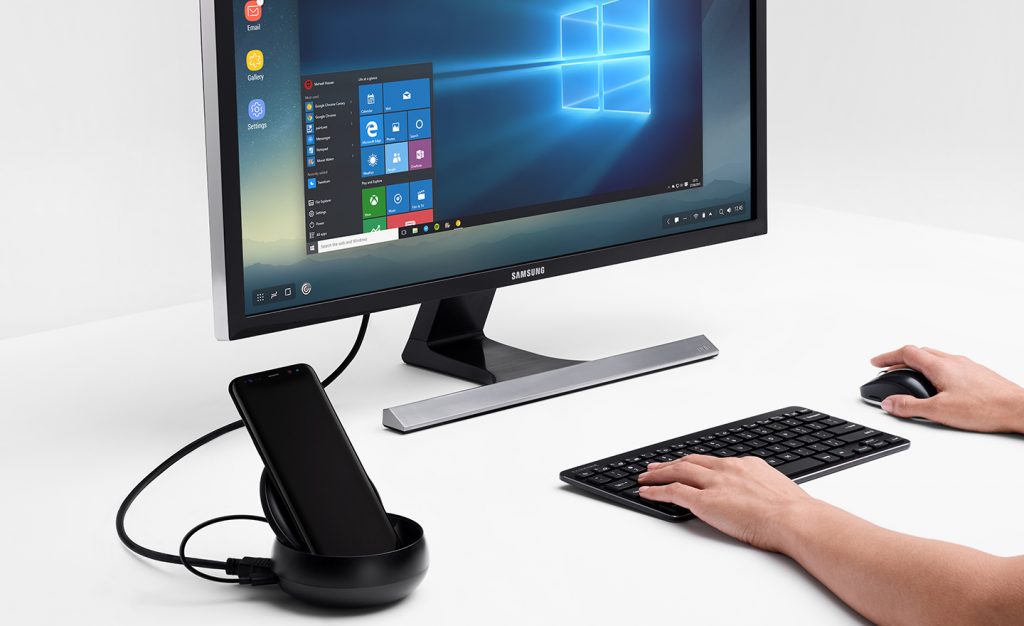 The Galaxy S8 also powers the DeX, Samsung's new docking accessory that allows you to turn your Galaxy S8 into a full desktop computer, thanks to the S8's premium processing power. This new DeX delivers a full desktop experience, and allows for Bluetooth keyboard and mouse inputs.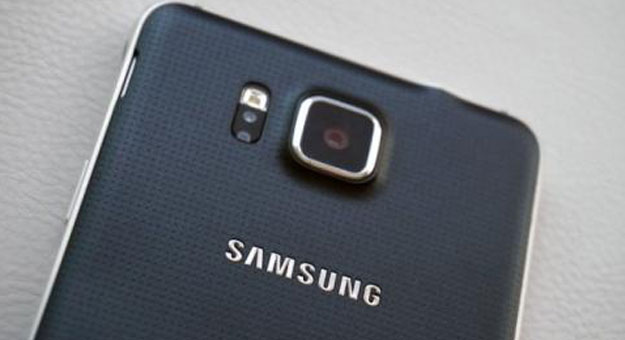 Camera
Having yet to fail producing a better camera than it's previous year model, Samsung has once again refined its cameras including immersive picture-taking enhancements, an 8 MP front shooter with a Smart Autofocus system, which is rarely found on front-facing cameras. Obviously, selfies benefit from the higher megapixel count, resulting in good photos in most lighting conditions. Even in low light, the pictures don't use lose their sharpness.
The main camera is a 12 MP shooter with an LED flash, phase detection auto-focus, optical image stabilization, large dual pixels and an f/1.7 aperture. The interface is largely the same as the S7, including the same shooting modes, but Samsung adds 1080p recording at 60 frames per seconds, manual focus and Pro mode manual controls, which make for great videos.
The Galaxy S7 camera also has multi-frame processing, which means it takes multiple shots of the same image and puts them together to get the best colors and detail from a scene. This produces unrivaled saturation and detail. Finally, Bixby is integrated into the camera app, and you can do a lot of cool things with the on-board software and the camera.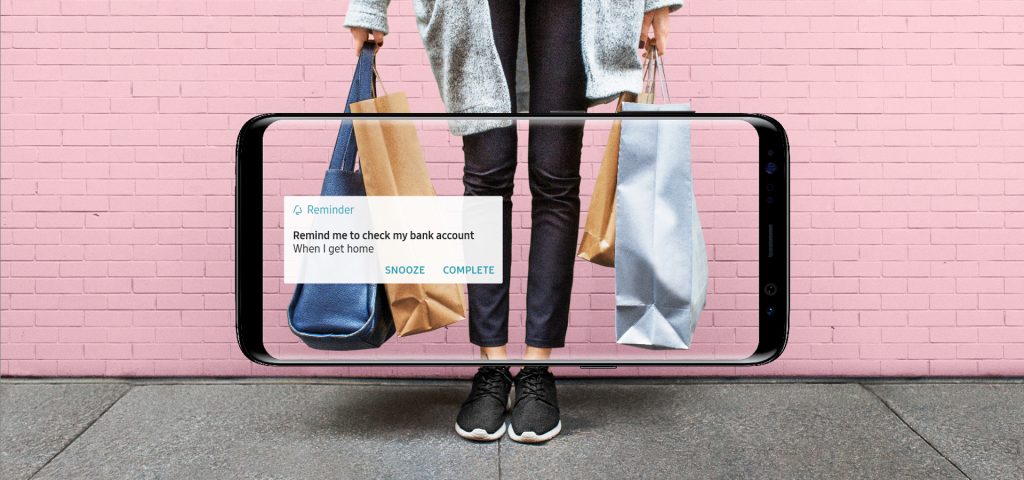 Bixby & Other Software
Samsung's new mobile assistant is called Bixby, which can be found throughout the phone in a lot of different applications, and it's significantly better than Samsung's first attempt at a virtual assistant, S-Voice. Samsung is hoping for a lot with Bixby, and while it doesn't include Viv technology right now, that will likely change in future software versions.
Samsung's assistant focuses on three key areas: Home, Voice and Vision. Vision shows itself in the camera through the little eye icon, and when the Vision icon is tapped, it brings augmented reality to the camera. You can also access it with the hard dedicated shortcut button on the left of the S8. Vision is meant to deliver real-time and real-location content like shopping links, restaurant reviews and reminders.
Home is cool in that it provides a well-organized interface, which makes organization and search a breeze. Home assists in completing tasks, tells you what you're looking at,
learns your routine and remembers what you need to do. Bixby learns your routine, so you'll have the right content ready when you need it. By looking for patterns in your app usage by time and location, Bixby can predict what you might be looking for. It goes beyond what a single app can do by using multiple functions across different apps in a single tap from Home.
Finally, Voice launches later in the U.S. any day now, and is expected to offer a lot of the conversational tone, like the Google Assistant. Additionally, Samsung has promised to improve Bixby over time, making it more integrated with third party apps than ever before.
The rest of the Galaxy S8 software is mostly identical to previous years, so if you've been an Galaxy owner for a while, you'll be up to speed with the Galaxy S8 right out of the box.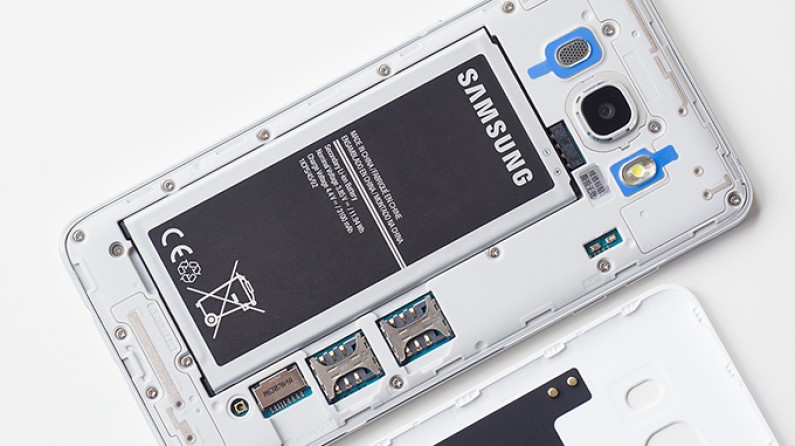 Battery
Surprisingly, the battery life on the Galaxy S8 is less than stellar. With heavy use, you can only get around a half-day of use on a full charge. It's speculated that Samsung didn't want to overdue it on the power of the battery considering their past Note 7 woes, and those imfamous spontaneous battery fires. No, they played it safe with a 3,000 mAh battery for the Galaxy S8, and a 3,500 mAh battery for the Galaxy S8 Plus.
There's a battery feature called TouchWiz, which gives you lots of different power saving features, and combined with the Super AMOLED display, you can lengthen the battery life significantly.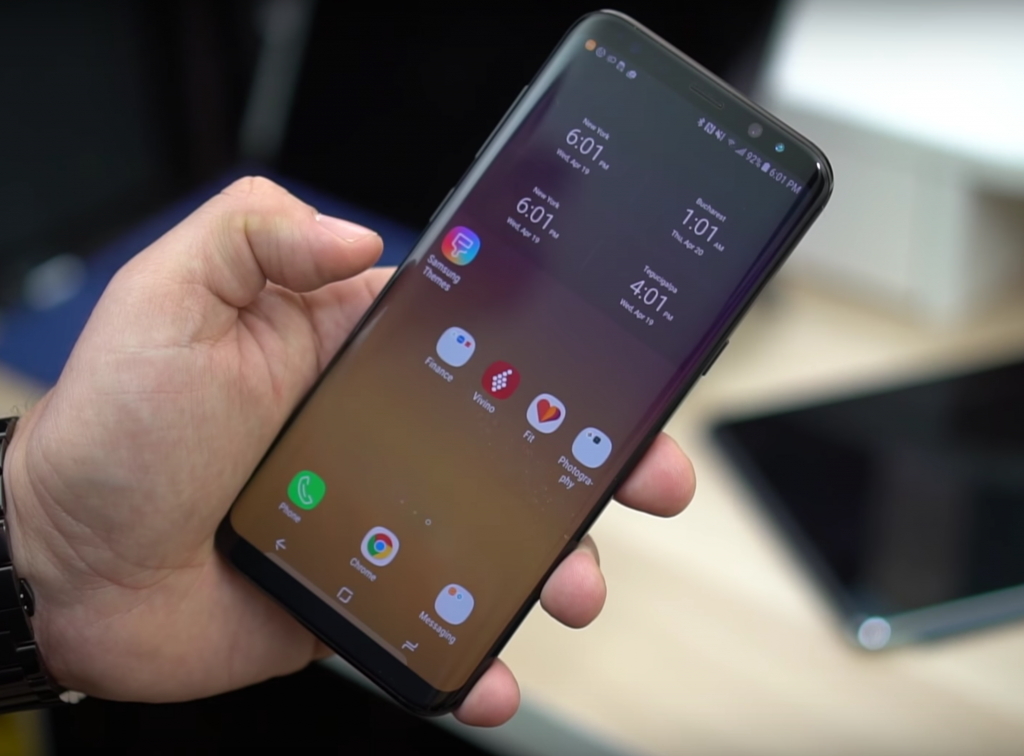 Bottom Line
The Galaxy S8 and Galaxy S8 Plus continue to wow audiences with their killer design, outstanding performance and a display, which is second to none. The switch to the taller display allows for more screen, and is setting the new standard for big-screen devices.
The S8 line is further refined than it's predecessor, and along with killer specs (aside from the battery), a super-fast processor, a gorgeous display, professional-grade front and back cameras, and the addition of Bixby, the Samsung Galaxy S8 smartphone is arguably the best phone out there right now.
The Samsung Galaxy S8 and S8 Plus are available through Verizon in 3 colors: orchid gray, arctic silver and midnight black. The S8 runs $756 without contract or $31.50/mo with contract, and the S8+ will set you back $840 without contract or $35.00/mo with contract. You can purchase them here through Verizon.
To comment on this article and other GadgetGram content, visit our Facebook page, or our Twitter and Instagram feeds.