Wearable cameras are the new craze. They allow you to film life's events from a first person point of view, and you don't have to worry about actually holding a device to use it. These gadgets are designed to be clipped onto your body, filming what's ever in front of you. The MeCam NeoMe ($149.99) is the latest to join the ranks of this category, and there are a few special things about this camera, namely the video quality and the price.
The NeoMe has a tiny, 1080p HD video camera in the center, and you can use the included microUSB cord to download your media and view it on your phone. You can also use the MeCam NeoMe as a web camera for your PC.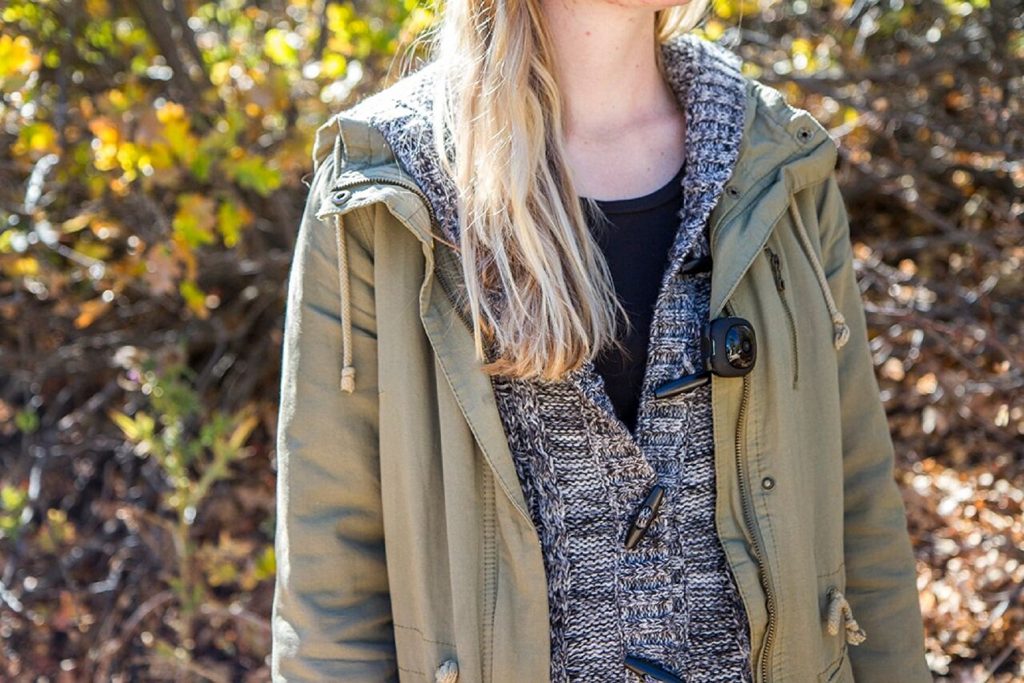 MeCam NeoMe Overview
The NeoMe is very lightweight and highly compact. However, despite its small form factor, it's one of the most versatile video cameras on the market, especially for POV shots. It's made of durable plastic, and comes with a waterproof protective case (compatible with all third party action camera mounts) so you can take this camera anywhere, even in the water.
The MeCam NeoMe has four standard mounts. With these, you can connect it to your gear with the clip or magnetically, say on a refrigerator. Or you can use the included sticky or suction mounts to attach the NeoMe to other surfaces.
No matter how you wear or attach it, you can always choose what you record and when. Nestled inside the 1.6-inch square device is an 8MP Sony sensor, which provides HD crystal clear video. With NeoMe, you get stunning full 1080p HD resolution, which provides detail and fine definition to almost anything you're filming.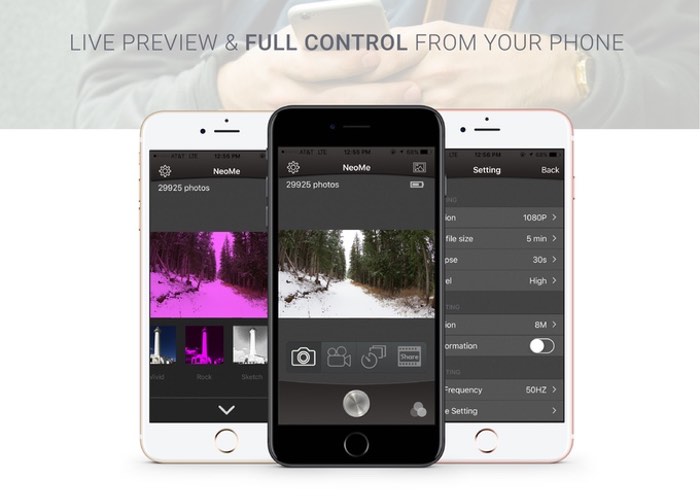 The App
The app is very intuitive, well laid out and super easy to use. You can also record time lapse photography (5 options), wide angle (120-degrees) or standard angle (98-degrees), one-touch 15-second captures, and even social media sharing. Also with the app, you can edit and manipulate the videos you shoot, which makes for a nice creative tool with your shot media, and it's very easy to download said media either to the phone app or your PC.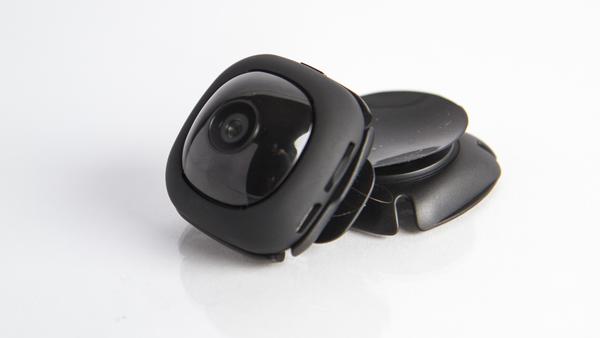 Design
The MeCam is so unassuming you wouldn't even know it was a camera unless someone told you. It's a square shaped device measuring 1.6-inch square inches and weighing in at less than an ounce. The MeCam can clip onto your clothes; it can also hang from your neck like a pendant.
Two flat buttons on two sides of the unit let you turn the camera on and off, take a picture or begin recording. These buttons are small but easy to find, and an indicator light, illuminating either red or blue, will show you what's going on regarding charging, downloading and recording.
The onboard microSD card slot accepts memory cards considering there is no onboard memory, and a micro USB port lets you charge the camera and transfer data.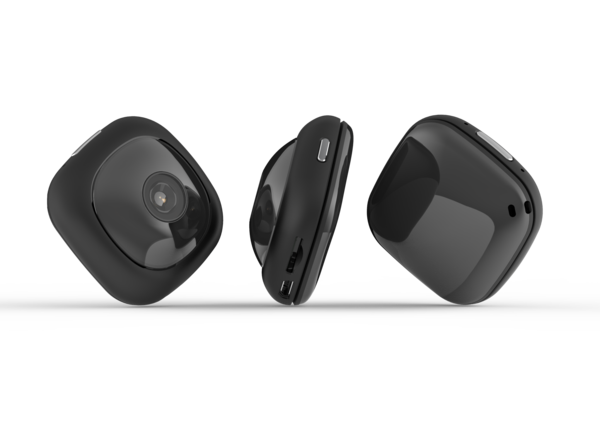 Performance
Video quality is pretty damn good with the NeoMe, thanks to 1080p resolution, and even though the camera itself is tiny, with a tiny lens and sensor, you get really good quality imaging.
The field of view is also amazing, capable of wide-angle video and stills. The MeCam also shows a timestamp on the videos you shoot, and you can disable that feature if you so choose.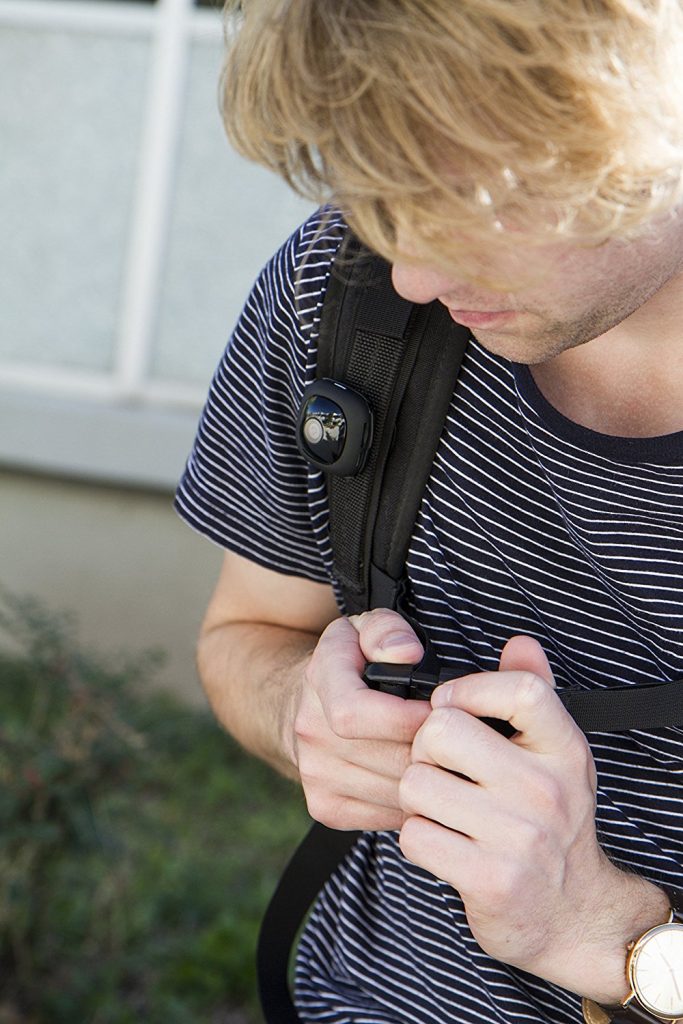 Bottom Line
The MeCam NeoMe is a pretty nifty little device. Probably it's most popular uses would be for social media, spying, and just plain fun. It's super small, weighs nothing, and is very versatile. MeCam also provides you with a lot of mount options, giving you the choice of 1st or 3rd person POV, and the waterproof case lets you capture any action sports and activities, regardless of environmental conditions.
Finally, the Sony sensor provides stunning 1080p HD resolution, and the app gives you a lot more options. You can purchase the MeCam NeoMe for $149.99 Click Here.
To comment on this article and other GadgetGram content, visit our Facebook page, or our Twitter and Instagram feeds.