While the new Epson FastFoto FF-640 ($649.99) might look like your garden-variety scanner, it's not. Sure it can scan documents and OCR, but it's real specialty is photos. In fact, you can scan a bunch of pictures and archive them with ease. This is the real beauty of the FF-640, to take all of those boxes of loose-leaf photos, and get organized with digital copies.
Epson FastFoto FF-640 Features
The Epson FastFoto FF-640 has a very compact footprint, measuring in at around 8″ x 12″ x 8.5″ and 9 pounds. On the back is an automatic document feeder, which can accommodate up to 80 sheets of paper or 30 photo prints up to 5″ x 7″. It can also fit larger prints one at a time, up to 8″ x 10″, and it can scan double-sided documents and photos as well.
The FF-640 uses a specially designed roller system that won't damage your prints when it goes through the ADF, and it includes a special handling sheet to protect delicate originals.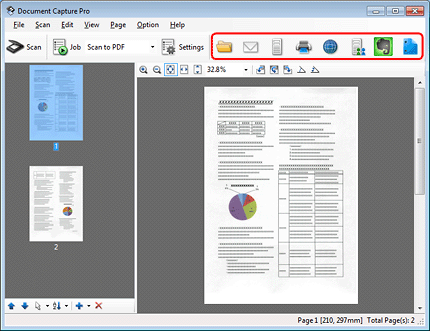 Software-wise, the FF-640 uses the Epson FastFoto utility to scan photos, or you can also download Epson Document Capture Pro and Abbyy FineReader Sprint OCR program. Also with FastFoto, you can initiate scans and do a lot of editing such as red-eye reduction, enhancing, cropping and rotating your documents or photos. Scanned images are saved in a FastFoto folder, and when setting up the software, you can select both the enhancement level and the resolution.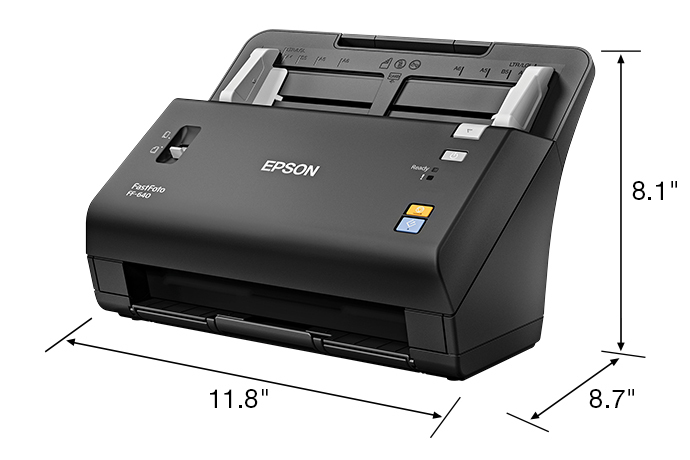 In Use
As mentioned, scanning thousands of photos is so much easier than traditional ways. As big as 4″ x 11″ and as small as 2″ x 2″ wallet size photos, you can do it all. Before you begin scanning, you are offered two choices of resolution, 300 and 600 dpi. Speeds do vary depending on the resolution you select, 300dpi typically taking about 2 minutes for a set to scan and save, and closer to 4 minutes at 600 dpi for a small set of photos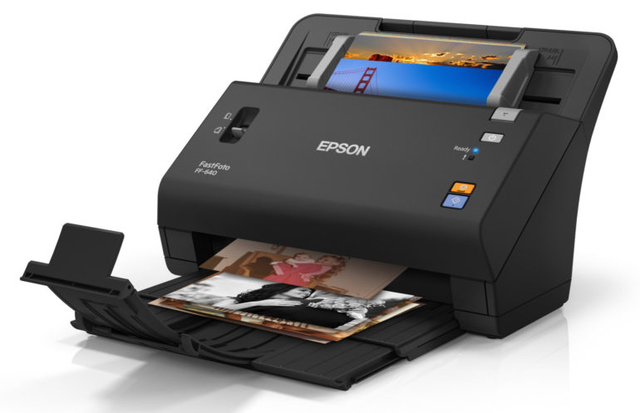 The average file size is about 450KB at 300dpi, and about 1.5MB at 600dpi. File sizes are about the same for both the original and the enhanced scans. When you have original photos that aren't in the best shape or underexposed, the enhanced scans really look much improved.
The Epson FastFoto FF-640 can also effectively scan documents to PDF or JPEG formats, as well as OCR text recognition. Its OCR performance does well, and helps convert documents into searchable formats, whether in Word or PDF.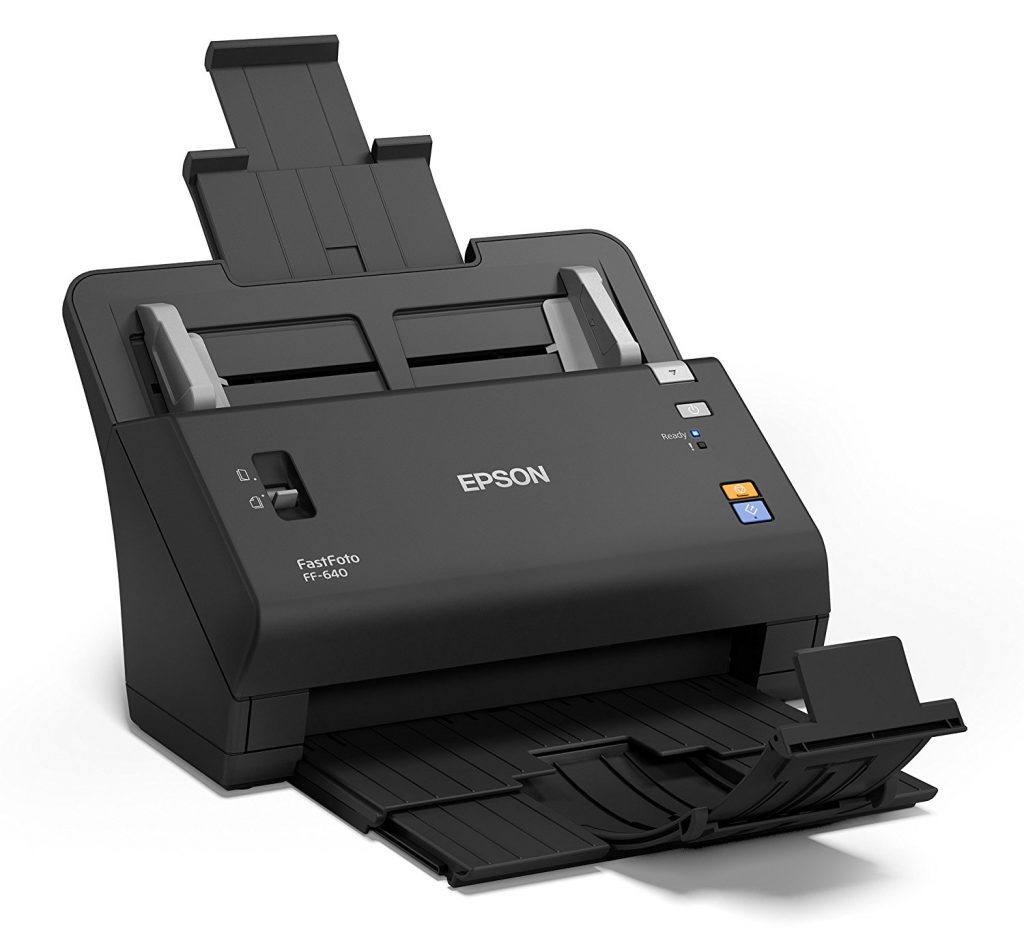 Bottom Line
The Epson FastFoto FF-640 couples the speed of a sheet-fed ADF scanner with the ability to produce and archive scans of photo prints in either original or enhanced form. It can scan documents with ease and turn them into searchable formats. But even better, it can scan thousands of photos, from small to large, and turn them into great-looking digital files. You can purchase the Epson FastFoto FF-640 for $649.99 here.
Comment on this article and other GadgetGram content by visiting our Facebook page, or our Twitter and Instagram feeds.