Vuzix is unveiling its latest AR headset during CES this week, the Vuzix Blade AR Smart Glasses. As a maker of compatible head-mounted displays for the technology, the company is no stranger to the AR arena. The Vuzix Blade AR Smart glasses will apparently be more mainstream, somewhat mirroring the Google Glass project currently in development.
The Vuzix Blade AR Smart Glasses look like a standard pair of sunglasses, but behind the exterior is a feature that allows the Blades to project information in your field of view, a built-in camera for capturing video and images, and of course, internet connectivity. The best part of the Blades is that you don't need your smartphone all the time. All of your notifications are sent into your field of view.
"Directions, menus, weather, events, stocks, video conferencing, sports updates, social feeds, bio-metrics, and more, right in front of you, literally," Vuzix said in a statement. "AR smart glasses that right out of the box provide hands-free access to all the alerts from your phone, while allowing you to leave your phone in your pocket."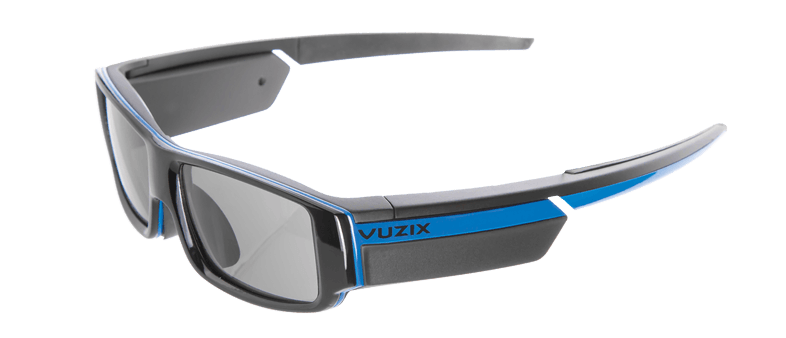 Here are some specs of the Vuzix Blade AR Smart Glasses:
Displays:
2x Cobra II digital light processing displays
Full-color AR overlays
Transparent, photochromic
Prescription inserts are available
Multiple lens color choice
Standard UV protection
Processor:
Quad-core ARM-based chip
Memory:
Unknown
Storage:
Unknown
Camera:
8MP supporting 1080p video
Connectivity:
Wireless AC
Bluetooth
Ports:
1x Micro SD
1x Micro USB (audio, recharging)
Input:
Noise-canceling microphones (voice input)
Touchpad with gesture support (right arm)
Head motion tracking sensors
Output:
Dual haptic feedback
Batteries:
Internal LiPo rechargable
OS:
Android
Weight:
Less than 3 ounces
Cost:
Final product — unknown
Developer kit — $495 deposit
Availability:
Unknown
The Blade AR Smart Glasses were originally designed for enterprise use as an attractive alternative to the company's more expensive M100 and M300 models. The version hitting store shelves appears to be identical hardware-wise, but its UI will focus on social platforms and mainstream services rather than enterprise-focused applications.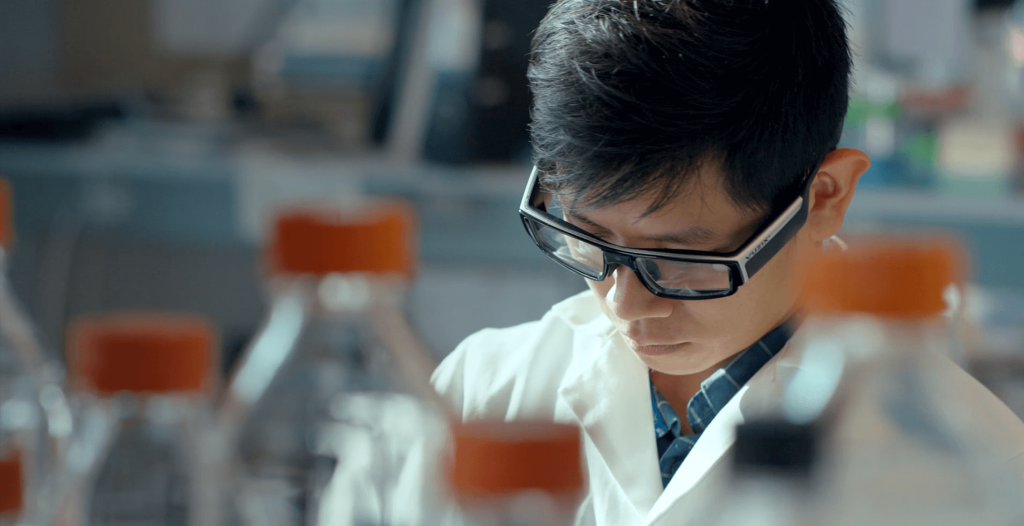 "For consumers, the Vuzix Blade is the perfect companion to your Android or iOS smartphone, allowing users to always be connected, stay informed, and never miss a photo shot," the company said. "The Vuzix Blade's companion app will allow users to seamlessly pair their Vuzix Blade Smart Glasses to their smartphone."
The Vuzix Blade AR Smart Sunglasses are powered by Android, and the platform will be open to all developers. These apps and services will appear in a built-in App Store, although Vuzix doesn't say if the Blade Smart Glasses will directly support Google Play Store apps, or if users can Play apps into the Android operating system.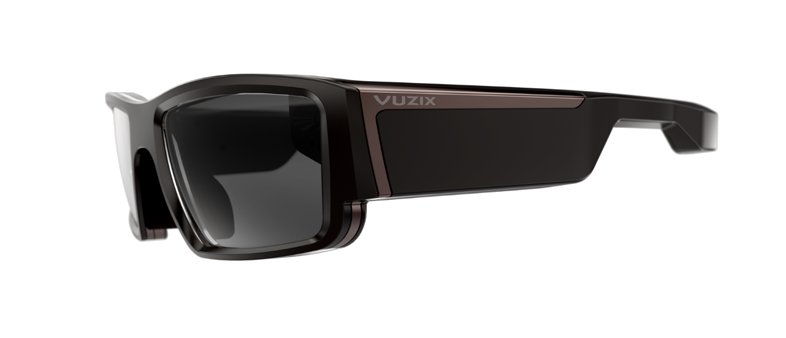 Vuzix is taking reservations for the development kit, along with a pre-production design verification testing unit and a production unit. Release date and formal pricing for the retail version of the Vuzix Blade AR Smart Sunglasses are yet determined. More news to come after the show.
Comment on this article and other GadgetGram content by visiting our Facebook page, or our Twitter and Instagram feeds.