The Samsung Galaxy S9 and S9 Plus by Verizon offer some improvements to the electronics giant's latest flagship line including super-fast performance, solid cameras and long battery life. Despite not feeling like any major new technology has been added to the 2 phones over last year's flagships, the Galaxy S9 is still one of the best Android phones around.
Galaxy S9…for Starters…the Cameras
Let's begin with what's new, and we need to look no further than the killer camera. The S9 and S9+ are by and large the same phone, barring size, memory and the fact that the Plus has two rear cameras while the regular S9 just has one. The S9+ is also the first Galaxy S phone to have a pair of cameras on its back, which adds features like Dual Capture and Live Focus.
The S9 Plus is basically the same as on the Note 8, with a wide-angle primary camera and a telephoto partner for close-ups. The regular S9 doesn't have this setup, but it can still add artificial depth of field to your shots via Samsung's Selective Focus software. The difference between portraits shot with the two phones in nominal. With the s9, you're really just missing the Dual Capture tool (which snaps both wide-angle and close-up shots simultaneously) and the ability to frame your shots more tightly with the telephoto lens, which the s9 Plus offers.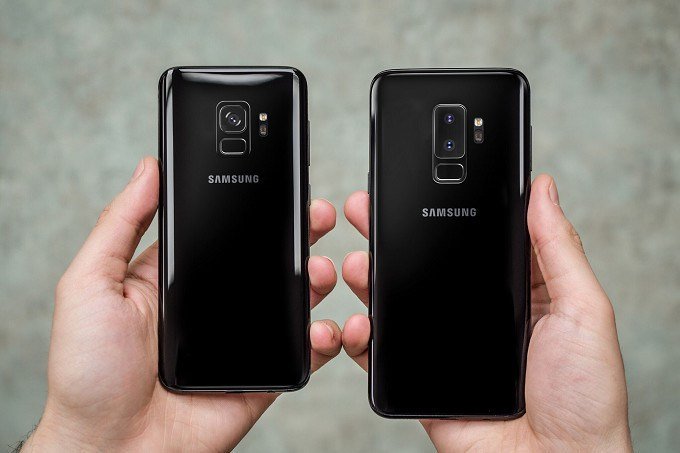 The most interesting of Samsung's new camera features is Dual Aperture, which is available on both Galaxy S9s (only in the wide-angle option on the Plus). This imitates the way the human eye works. When you're in a dark environment, the lens opens up to a wide aperture of f/1.5 to let in more light, just like our irises do. If the scene is bright enough, the camera defaults to f/2.4, which offers more clarity. In Pro mode, you can decide which to use, but you can't pick f-stops in between.
With the auto mode, you can get brighter shots at night or in dark rooms. The larger aperture is good at letting you capture what otherwise might have been a dim and washed out shot. Samsung also added dedicated RAM to the S9's image sensors to process multi-frame noise-reduction more quickly.
Something that the Galaxy S9s can do that the competition can't, such as the iPhone X and Google Pixel 2, is shoot super-slo-mo at 960 frames per second. You can use auto mode, which switches to slo-mo when it detects motion in a particular area of the frame. You can also manually trigger slo-mo, which lets you press a button to capture up to six 0.2-second bursts in extreme-slo-mo during an ongoing recording.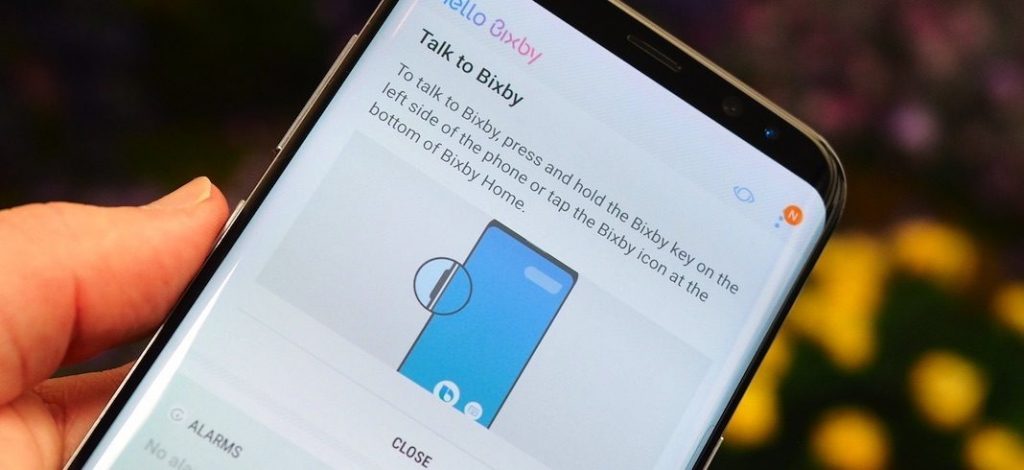 Bixby Digital Assistant
Samsung's Bixby Digital Assistant has also been improved, although most of the changes revolve around the camera. Bixby is primarily getting improvements to Bixby Vision, including better integration into the camera. Just tap a button on the viewfinder to bring up Bixby, and you'll find a row of little icons at the bottom to switch modes.
Three modes have been added: Makeup, Food and Live Translate. The first uses Google to translate foreign words in real time. The Food mode will identify the dishes you point your S9 at and provide a calorie estimate, which you can add to your S Health log. And with Makeup mode, it will overlay lipsticks, blushes, eyeshadows and eyebrows on your face in real time, and you can click through to buy or learn more about a product you like. In short, the Bixby updates are pretty nice because you can conveniently access them from the camera.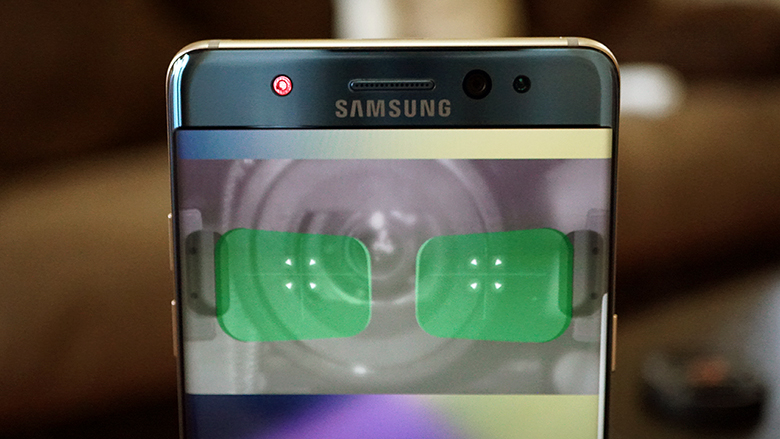 Intelligent Scan & AR Emoji
Another update that has to do with the camera is "Intelligent Scan," which is sort of Samsung's version of Apple's FaceID. It's more of a refinement of the Note 8's iris scan method, though, which Samsung admitted works well in low-light but struggles when it's bright out.
To make it easier to unlock your phone with your face regardless of your surroundings, Intelligent Scan will first try to identify your irises. If that fails, it will look for your face. You can also set Face Unlock, iris scanning or the fingerprint scanner as your primary unlock method if you prefer, or have them all enabled at the same time.
A more intriguing feature debuting in the Galaxy S9s is AR Emoji, or augmented-reality emoji. Essentially, they are animated talking heads that vaguely resemble you. It's easy to create an avatar. Just snap a photo of yourself facing forward, and the phone generates a digital version of you that can be tweaked and customized with various hairstyles and outfits. With some styling, you can usually get pretty close to what you look like.
After you're satisfied, save the emoji, and the S9 generates a set of animated reaction GIFs featuring your avatar, which you can insert in any chat app that supports AGIF, including WhatsApp, Messenger and Messages.
To mix things up, you can send a video of yourself talking through your emoji — much like Apple's Animoji. Instead of mapping your expressions onto a generic graphic like a robot, Samsung lets your avatar do the talking.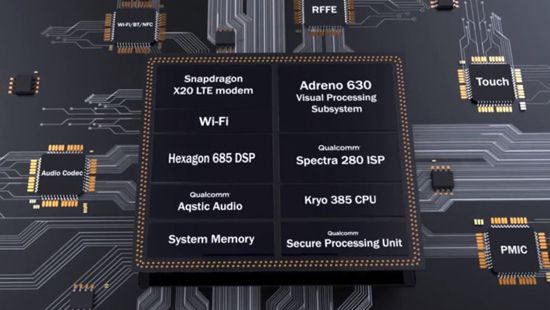 Audio, Design, Processing
In addition to camera-related upgrades, Samsung introduced a new audio setup this year. The S9 has stereo speakers, one firing down from the bottom edge and one forward from the screen. This boosts the S9's volume, making it easier to hear what people are saying in your videos and games.
For those of you who like watching trailers and movies on your phone, you may also appreciate improved audio quality thanks to the Dolby Atmos-enhanced virtual surround sound.
Samsung also tidied up the phone's face, masking the array of sensors above the screen and trimming the bezels. These changes are subtle, and you wouldn't notice them without putting an S9 directly next to an S8. More immediately noticeable is the new location for the fingerprint sensor, which now sits comfortably within reach below the camera, instead of right up next to it.
Something else you won't catch until you're actually using the phone is the new Snapdragon 845 processor. Just on benchmarks alone, the S9s generally performed almost twice as well as some of its competition, and it makes the S9 handle multitasking very well. Multitasking with split-screen windows is also smooth.
The Snapdragon 845 is also supposed to squeeze about 30 percent more life out of the battery than last year's 835. The S9s have the same size batteries as the S8s, but generally last at least a day-and-a-half.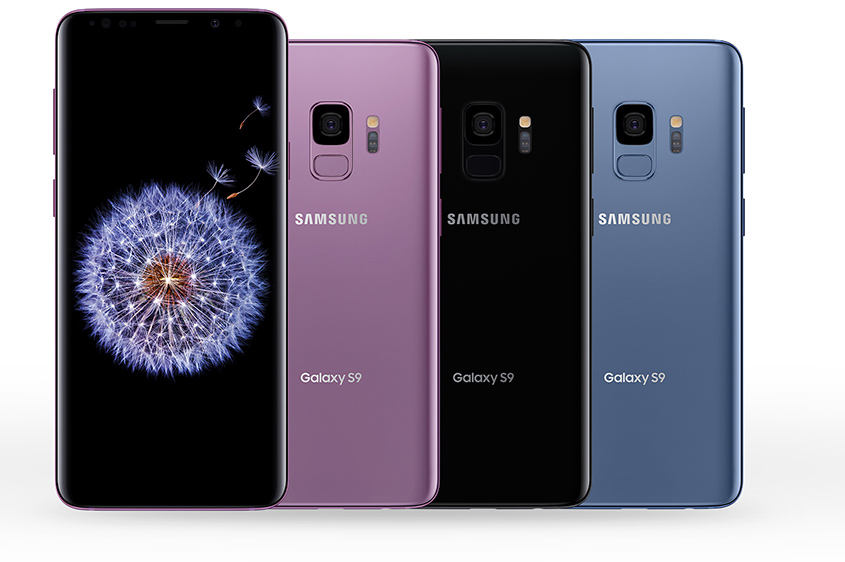 Bottom Line
The Verizon Samsung Galaxy S9 and S9 Plus are worthy next-gen flagships. The new camera features aren't must-haves, but they are cool bells-and-whistle features to play with. If you're looking to upgrade from an older Android phone, these are worth considering thanks to speedy performance, capable cameras and long-lasting batteries. As the first flagships launched in 2018, the S9s are competent, fast and always a good choice.
The Samsung Galaxy S9 is available through Verizon for $799.99 or $33.33/mo for 24 months. The Galaxy S9 Plus is also available through Verizon for $929.99 or $38.74/mo for 24 months.
Comment on this article and other GadgetGram content by visiting our Facebook page, or our Twitter and Instagram feeds.