If you're a big-time PC gamer, you would probably agree that a monitor is about as important as the game itself. Look no further than the Viotek line of curved gaming monitors.
We're actually looking at the 32″ version of this line, the Viotek GN32LD Curved Gaming Monitor, which features superior performance, preset settings, VESA compatibility and the ability to customize viewing to your exact liking.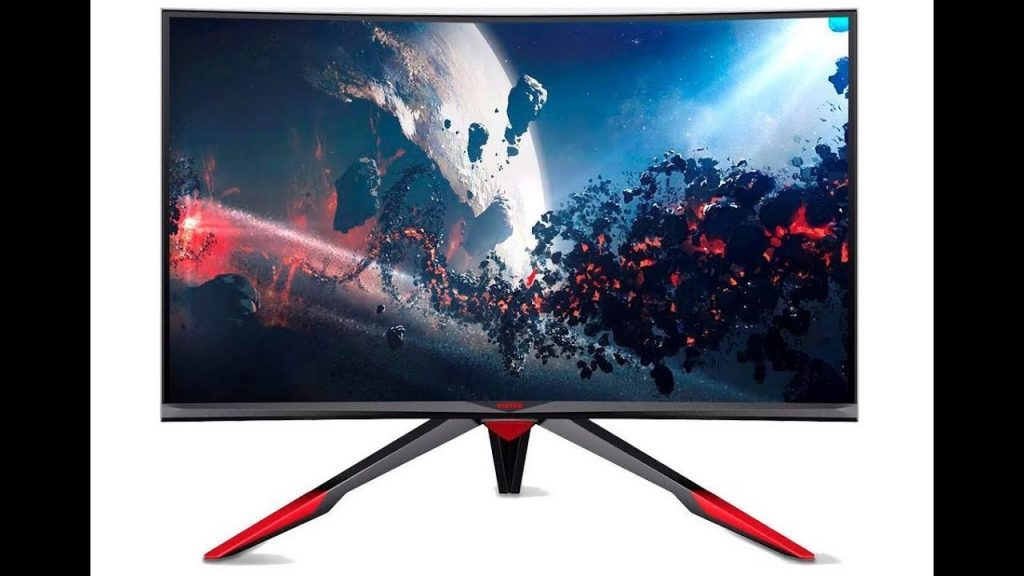 Viotek GN32LD Overview
With a 144Hz refresh rate, the Viotek GN32LD has 16.7 million colors, and gives you the ability to connect using a Display Port, HDMI, AUX (for headphones and speakers) or DVI. You can also adjust this bad boy's height up and down, and the whole unit stays secure, thanks to the rubberized base.
The Viotek GN32LD also provides PBP and PIP functionality for multi-tasking and QHD quality, perfect for an awesome gaming experience. Overdrive and FreeSync features make sure that your frames remain stable, and without reduction in tearing. The screen also has anti-glare technology and features low-blue light to reduce eye-strain.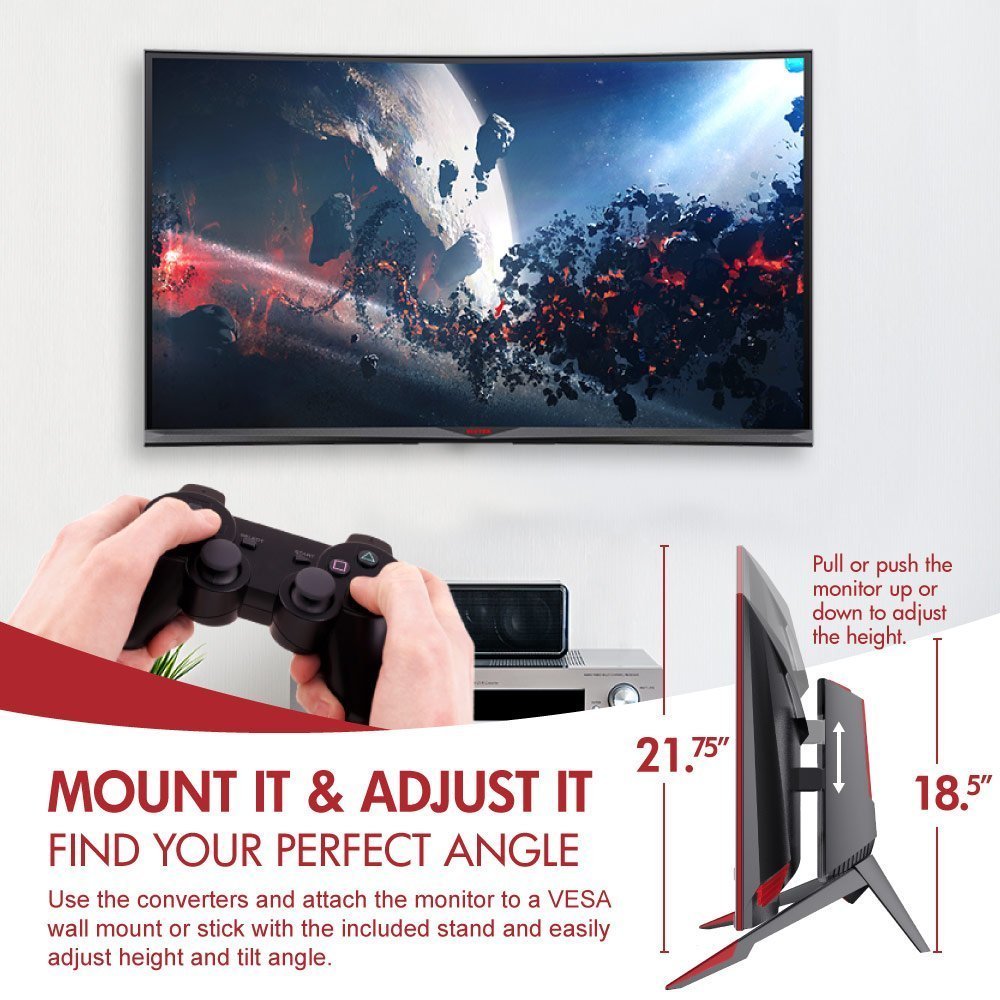 For mounting purposes, the Viotek GN32LD has full VESA compatibility and can be added to any entertainment and gaming configuration, anywhere in the home.

Performance
When you upgrade to a larger screen, you really see the difference in size and resolution. In short, the picture looks fantastic, thanks to the 1440P resolution, and the refresh rate makes gaming super smooth. Additionally, colors and hues pop, and the blacks are deep and contrast very well.
Did we mention this sucker is curved? If you haven't tried a curved monitor before, your first experience will give you that additional immersive action with any video or game, and the 1800R curve radius and 32″ screen gives you a lot of detail to look at. It literally wraps around your field of view.
Five-presets allow you to have ready your customized viewing settings, whether your binging on a Netflix series, or playing the latest games.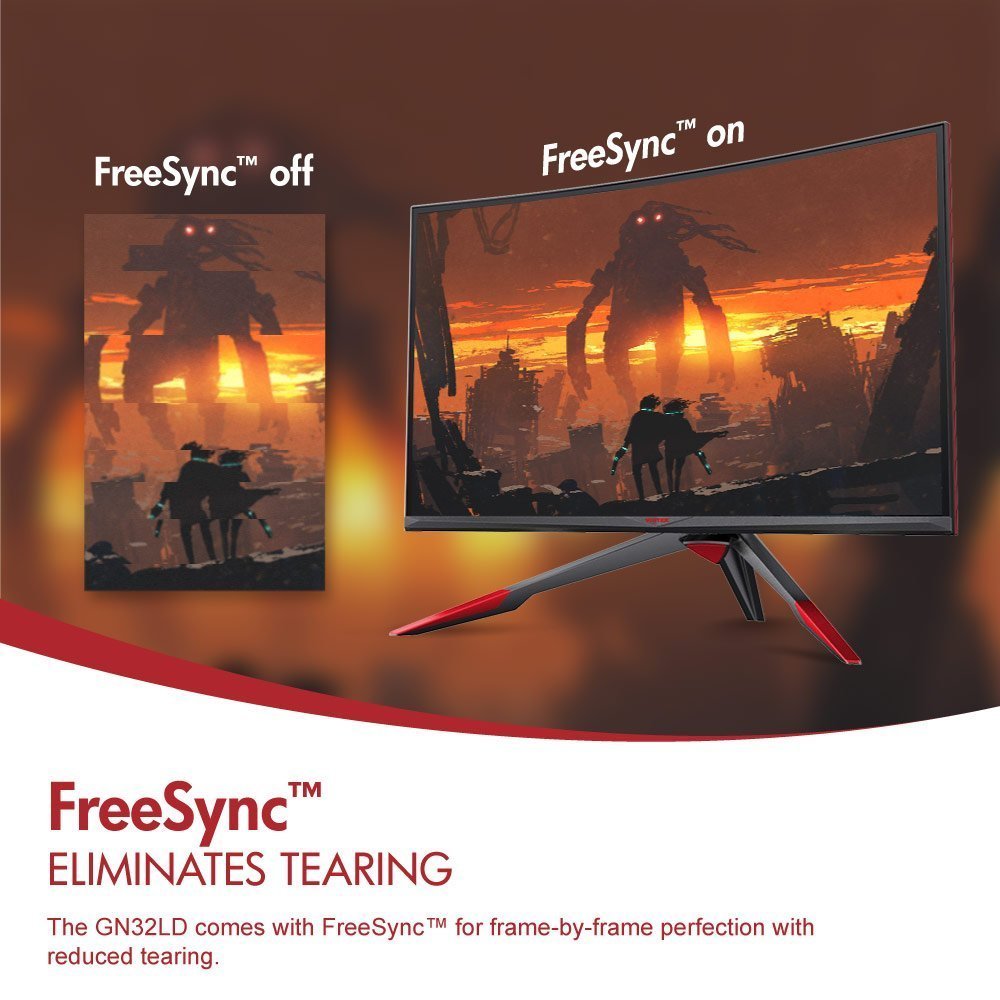 Using the Viotek GN32LD
Setting up the GN32LD is a breeze. If you can handle the weight, because it's a little heavy and the tripod stand is large, the parts actually slide together easily, and hooking up your devices is simple.
The Viotek GN32LD actually works well with all different types of devices, however gaming is its forte, especially since the Viotek is compatible with Microsoft's 120Hz and Adaptive Sync upgrade. Married with Freesync, it handles very intense graphics, even 3D graphics, smoothly and without issue, much better than a TV, and the picture is beautiful and very immersive.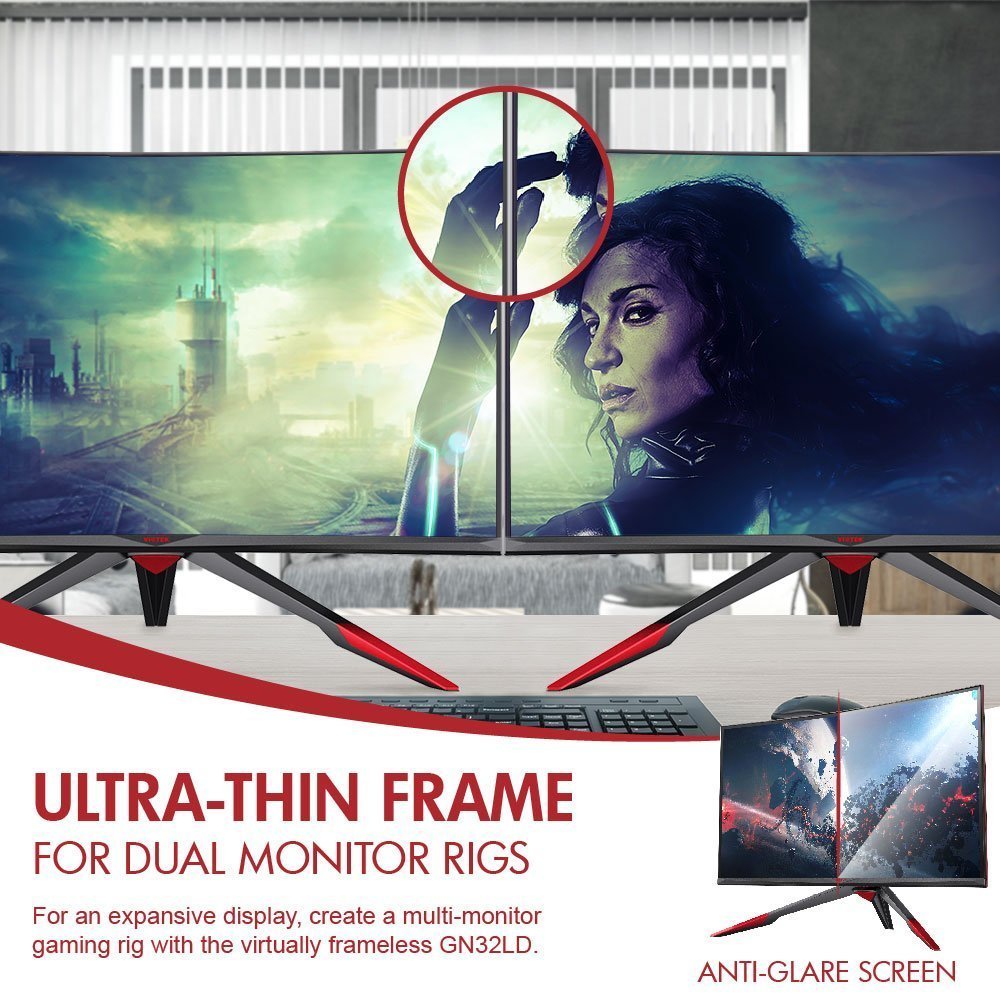 More Design Features
Design-wise, the Viotek GN32LD is beautiful, sporting a gunmetal silver and crimson red pallet, and gorgeous curves. On the back, you've got two LED lights that can be customized for a stunning pseudo-light show.
The Viotek GN32LD is also super thin, and looks great in a dual-monitor setup. Its adjustment capabilities, as mentioned, can move up and down, but it can also slightly tilt up and down, which is nice.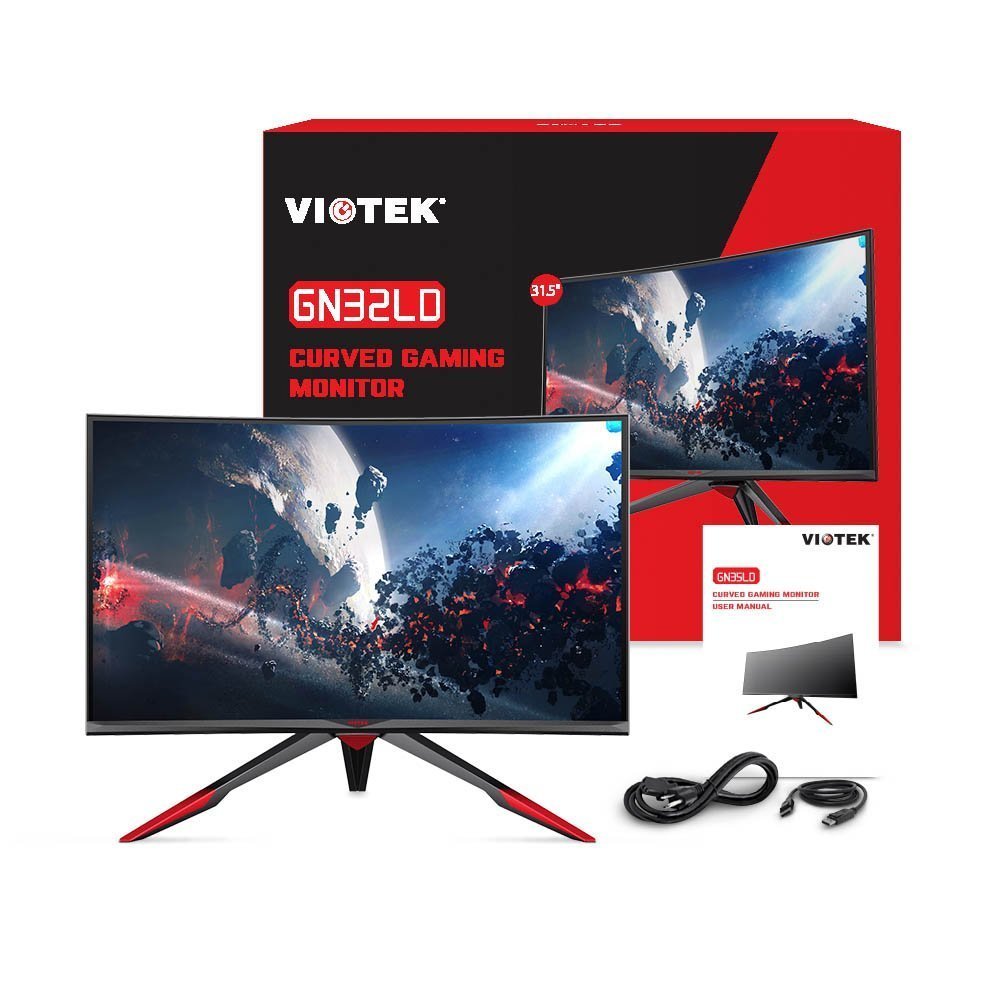 Bottom Line
The Viotek GN32LD, for the price, is hands-down the nicest, most versatile monitor we've tested, and rivals those that cost twice as much. It originally retailed for $600, but Viotek has it on sale on their site for $469.99.
Performance-wise, it's bright, crisp, clear, very detailed and completely smooth, able to handle the most robust of memory-laden games, thanks to its performance-based refresh rate and the Freesync proprietary feature.
The Viotek GN32LD is an awesome option for gaming, design and movie watching. You can find out more info on Viotek's website here.
Comment on this article and other GadgetGram content by visiting our Facebook page, or our Twitter and Instagram feeds.