Pixel 3 XL Overview
The Pixel 3 XL has many of the same features as the Pixel 3, which means you don't need to sacrifice features over which model you choose. But, physically, the phones aren't identical, of course. The Pixel 3 XL has a larger screen — 6.3 inches versus the Pixel 3's 5.5 inches — offering space for more pixels. The larger form-factor also allows for a larger battery. The only design difference this year is the massive notch on the top-front of the Pixel 3 XL, whereas the smaller Pixel 3 opts for chunky bezels around the screen.
Design-wise, while it looks similar to the Pixel 2 XL, it does seem a little sleeker and more sophisticated. The camera notch, while big, does get a pass considering the company packed a wide-angle lens into it. No Face ID however.
The back of the phone is gorgeous. Google is sticking with the two-tone look, but instead of mixing glass and metal, it's all glass on the rear. Google managed to matte out the entire surface, so it's not as slippery as other phones and it hides fingerprints to boot. The Pixel 3 XL also feels far more high-end than the Pixel 2 XL.
The fingerprint sensor on the back is in a great position, and it's fast to react. You can also swipe up and down on it to access the notification shade, which helps with usability on such a large-screen phone. Like most big phones, the Pixel 3 XL can be a little unwieldy to manage with one hand, even for someone with large hands, but the real estate is nice. If you want to comfortably reach all parts of the phone's screen, you may want to look at the 5.5-inch Pixel 3.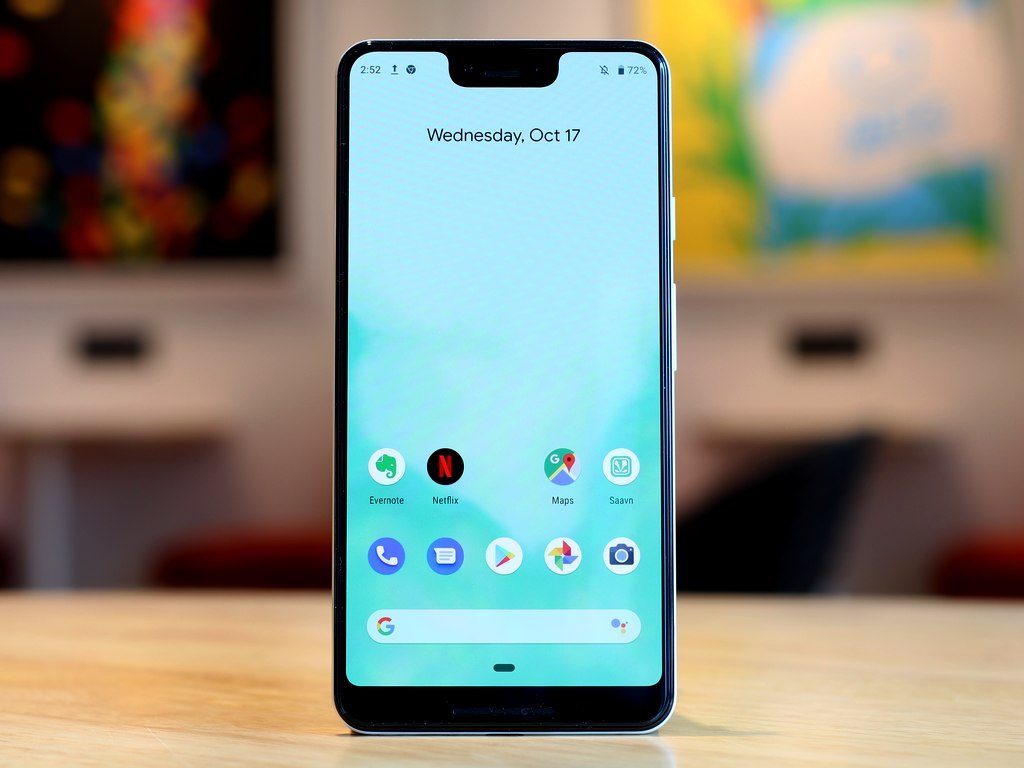 More Features
Last year's Google Pixel 2 XL suffered some issues with its screen, as some owners complained about a blue tint issue, as well as some other quality control problems, but Google has fixed those issues with the Pixel 3 XL.
The screen has a sharp 2,960 x 1,440 resolution, and it's bright enough to see in direct sunlight outdoors. Colors are vibrant, and there's an option to tone down the saturation in the display settings if it's too much for you. The screen delivers deep black levels, which helps the colors pop out even more.
Dual front-facing speakers return, which is why there's a bezel below the screen on the front. Google said the speakers are 40-percent louder than last year's Pixel 2, and the difference is noticeable. The Pixel 3 XL sounds richer and more robust than its predecessor, and it easily got loud enough to fill a room. The great screen and speakers make watching movies and videos on the Pixel 3 XL pretty enjoyable.
There's no headphone jack, but Google wins some points for including USB Type-C earbuds in the box, as well as a 3.5mm headphone jack adapter. These USB-C earbuds have a few features similar to the Pixel Buds, wireless earbuds Google unveiled last year. Tap a button on the wire to access Google Assistant, and Assistant can also deliver alerts when notifications arrive on your phone. The earbuds sound good, and it can access Google Assistant in a flash. Speaking of Google Assistant, you can squeeze the phone to trigger Google's helper, just like last year's model.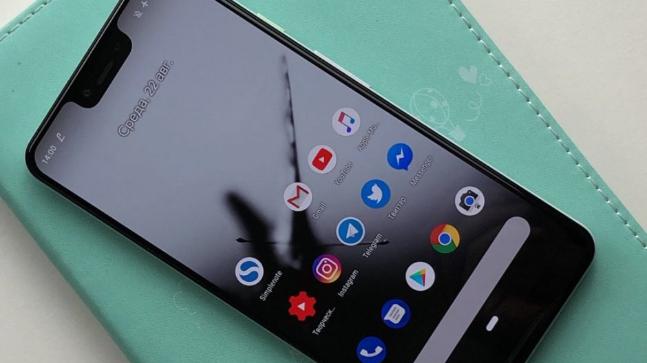 Performance & Software
The Pixel 3 XL is powered by Qualcomm's Snapdragon 845 processor with 4GB of RAM. The processor is on par with almost every Android flagship smartphone in 2018, but the RAM is low compared to other phones in this price range. Whether you need a lot of RAM in a smartphone is still up for debate, and we've yet to run into any issues with performance on the Pixel 3 XL.
Speed wise, the Pixel 3 XL blazes. Apps open up quickly, and switching between them feels fluid. Games also run flawlessly, even the memory-heavy ones. There's no MicroSD card slot, but there are options for 64GB or 128GB of internal storage. Google is still offering free photo storage for Google Photos in the original resolution, which should help free up internal storage.
The most compelling features of the Pixel 3 XL, short of its camera, is its software and Google's artificial intelligence capabilities. The phone runs Android 9 Pie, which is an excellent version upgrade that improves the look of the operating system, while adding brilliant tweaks such as the smart rotate button that prevents automatic screen rotations.
The software experience on the Pixel 3 XL is almost perfect. It's filled with small touches that enhance the overall interface. The new "Flip to Shhh" feature easily lets you turn the phone over to trigger Do Not Disturb mode, and when you pick it back up, a small vibration lets you know the mode has turned off. The haptic vibrations throughout the phone in general feel stronger as well.
One of our favorite features on the Pixel 2 makes a return — Now Playing. It uses on-device machine learning to identify songs playing in your surroundings and display it on the phone screen, before you decide to try and find it yourself. Now it's even better on the Pixel 3, as you can see a history of the songs identified by the phone.
There's also Gmail's Smart Compose feature, which is coming to mobile first with the Pixel 3. It's Google's A.I. finishing sentences for you, which takes some effort out of writing addresses, phone numbers, and more. Google's Duplex technology will also come to the Pixel 3 later this year. It lets you ask Assistant to book a restaurant reservation for you, and Assistant will place a call and handle everything itself.  At first Duplex will only work in a handful of major cities, before expanding elsewhere.
Finally, the Google's Call Screening service is killer. If you're tired of answering robocalls, you can now tap the "Screen call" option when you get a phone call. Google Assistant will take the call, and tell the caller to say why they are calling. You'll get a live transcription of what the person on the other end is saying. The real-time transcription is fairly accurate, so you'll know if it's a genuine person or a robocall within the first five seconds of seeing the transcription. You can decide to answer the call, or mark it as spam.
All of the features mentioned above except "Flip to Shhh" are also coming to the Pixel 2 and the original Pixel.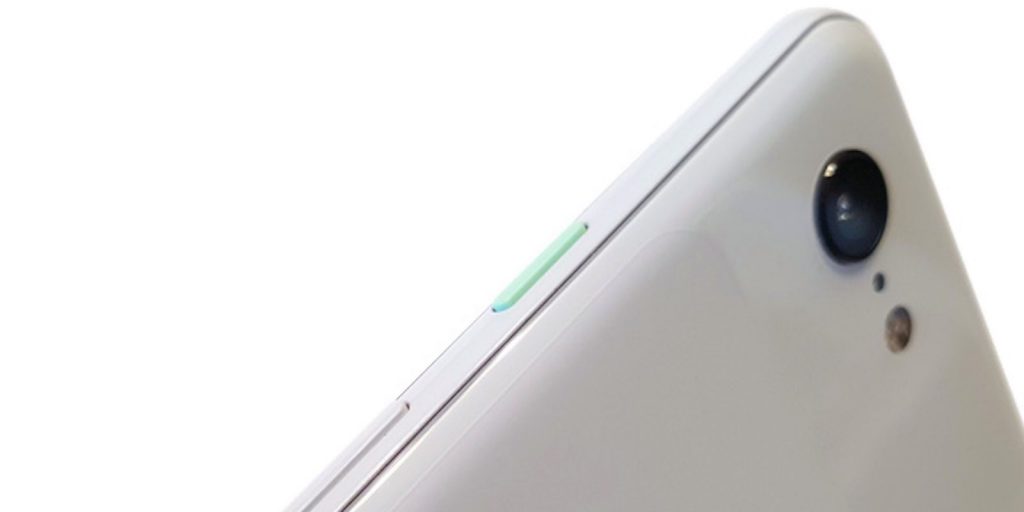 Camera
The Google Pixel 2's camera was such a heart-stopper, but the Pixel 3 XL is even better, a solid improvement, all while maintaining the single-lens camera system on the back. It's a 12.2-megapixel lens with a f/1.8 aperture. There's literally no lag in the camera app, and it just feels more fluid than ever before, with a much more intuitive layout.
Overall, expect photos to be incredibly detailed and sharp. That's Google's improved HDR+ in action, thanks to a new image sensor that should help with better dynamic range, low light and saturation. In low light, there's sharp contrast, and the XL adds a new feature called Top Shot, which helps preserve key moments you may have missed. This works because the Pixel 3 in general takes a number of shots before and after you tap the shutter icon. So if someone looks away right when you take a photo, Top Shot lets you see all the photos before and after you tapped the button, and it will automatically recommend the best one. The best image resolution is saved for the photo you actually snapped, while all the extra photos are stuck with a much lower resolution.
More impressive is Super Res Zoom, which reduces the noise in photos captured by digitally zooming in. There's no optical zoom on the Pixel 3 XL, so zooming in to capture a photo won't look as good as using the 2x optical zoom on other phones, but the results are close. It works far better than expected, and if you zoom in past the telephoto lenses on those competing dual camera systems, the Pixel 3's image quality wins almost every time.
While having a secondary telephoto lens would have been nice, we've found ourselves using the Pixel 3's half-zoom much more because of the improved image quality, which is good enough to share to social media. Portrait Mode is also better than ever before, and we think the Pixel 3 XL takes the cake for having the best Portrait Mode over any other phone — that applies to the front and rear camera. It accurately identifies the edges of a subject, and the bokeh effect is much stronger than on the Pixel 2. Details are incredibly sharp, especially in low light, which is something that can't be said for many other phones.
Portrait Mode on the Pixel 3 XL is one of our favorite modes to use, and it often works incredibly well on non-living objects as well. You can now edit the blur intensity after you take a photo. Also, the the addition of the wide-angle lens on the front gives you two selfie cameras now. Both are 8-megapixel cameras, with the main lens having a f/1.8 aperture, and a secondary wide-angle lens with a f/2.2 aperture. You can use the wide-angle lens for group shots, or to simply take in more of the scenery in your selfie. Switching between both cameras is incredibly fluid, and Portrait Mode works with both, so photos can stand out even more. Image quality is good, though not as sharp as the rear cameras. It's a lot of fun playing around with the wide-angle lens.
There are a few more notable camera features built into the Pixel 3 camera. Photobooth, for example, uses Google's Clips technology to predict the best time to take a photo. It's fun, but the feature is hidden away. The same is true for Playground and Google Lens. Playground lets you add augmented reality stickers and characters into your photos, and Google Lens lets you point the camera at objects, landmarks, business cards, and more for information. What's neat is Google has injected Google Lens directly into the Pixel 3's camera, so as long as you point the camera at something, you'll see Lens Suggestions pop up on the viewfinder in case you want more details.
The Pixel 3 can also now automatically track moving subjects in videos to maintain focus, and it works really well. There's one more feature called Night Sight, and it's meant for super dark environments. It's now available as an update to the Google Camera app, and it uses A.I. to fill in color for ultra dark photos, dramatically improving them.
Top Shot, Lens Suggestion, Photobooth, Super Res Zoom, and Motion Auto Focus are exclusive features to the Pixel 3, but if you have a Pixel 2 or the first Pixel, then you should have received an update adding Night Sight and adjustable portrait blur.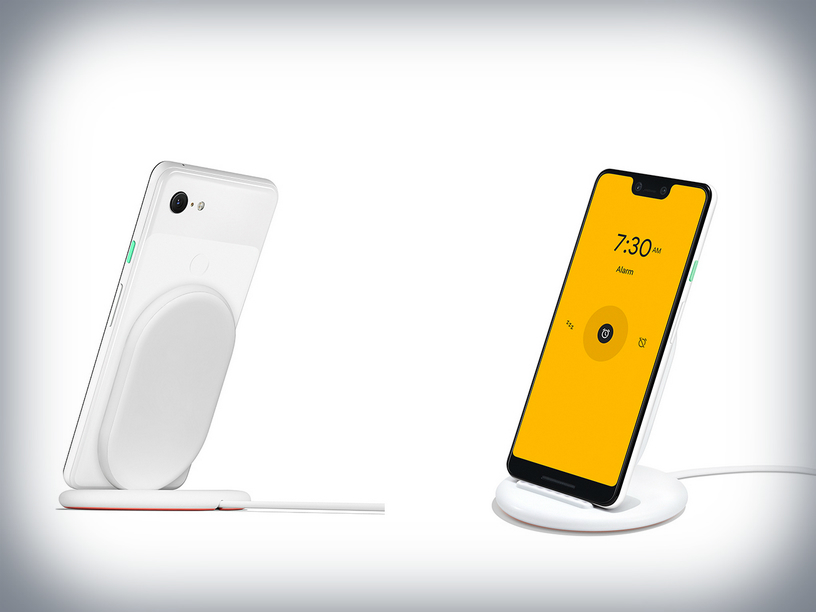 Battery Life and Wireless Charging
Battery life on the Pixel 3 XL is great, but not the best. If you're a heavy user, you could be charging it towards the end of the day. With lighter to medium usage, the phone naturally fares better.
Google's A.I. is also one of the best at accurately suggesting the time the phone is expected to die based on usage. This type of feature is available on a variety of other phones, but usually the estimates for battery life when you have 20 percent or so remaining are wildly exaggerated and never accurate. Google's guesses are reasonable and genuinely helpful.
The Pixel 3 XL is the first Pixel phone from Google to support wireless charging, and it's a welcome addition. Your phone won't charge any faster, but not having to fish around for a cable is convenient. Google sells a separate Pixel Stand wireless charger as a separate accessory, but it does so much more than charge the phone. It offers up fast access to Google Assistant, can turn into a digital photo frame, can turn the display completely off or turn on Do Not Disturb mode when the phone is placed on it, and it can help wake you up by blasting ambient light 15 minutes before your alarm. It's sell for $79.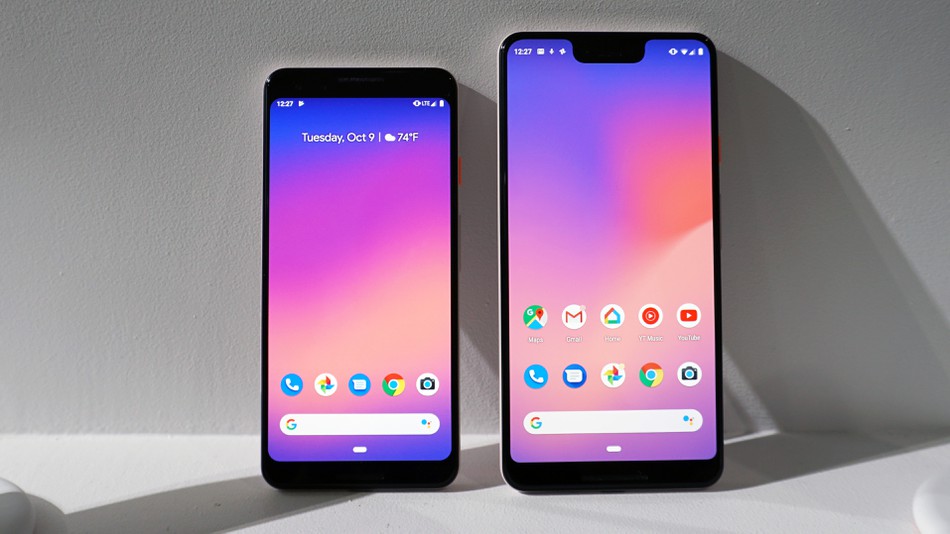 Bottom Line
The Google Pixel 3 XL is aesthetically sophisticated and will turn a head or two. And the camera and its A.I. capabilities are jaw dropping. It has one of the best cameras in a smartphone, and hands down the best software experience on an Android phone.
The Google Pixel 3 XL is a glass sandwich with an aluminum frame in the middle. While the Gorilla Glass 5 is durable and has a matte texture that avoids fingerprints, it's still glass that can shatter in the event of a drop, so make sure you buy a case. Google has improved the water resistance on the Pixel 3 phone, as it now has an IP68 rating. That means you can take it underwater up to 1.5 meters for 30 minutes.
Because this is a phone straight from Google, you can expect to receive software version updates for two years, and three years of security updates. We expect the Pixel 3 XL to last you three to four years, but likely more. Considering how many of the Pixel 3 XL's features are coming to the Pixel 2 and Pixel 1, expect this phone to receive some fresh upgrades every year.
The Google Pixel 3 XL is a definite winner. Buy this phone if you prize software and camera over everything else, and you want a big screen. You can purchase the Google Pixel 3 and Google Pixel 3 XL through Verizon here. Both come in Just Black, Clearly White and Not Pink, as well as both come in a 64GB and 128GB version, all starting at $930.