Who doesn't love smartwatches? Having a wearable computer in the form of a wristwatch is straight-up amazing. Modern smartwatches provide a local touchscreen interface for daily use, along with their smartphone app that provides both management and telemetry.
The Amazfit Bip Smartwatch by Huami is a beast. It's designed to be worn as an extension of your personal style and it's currently available in a range of three different colors: Onyx Black, Kokoda Green, and White Cloud (there's an extra existing color, Cinnabar Red, but it's currently unavailable for this sale). Weighing only 1.1oz (32g) and with a bright, transflective always-on 1.28″ crystal clear display, the Bip completely blocks all direct sunlight, making it great to be worn all day. The screen is also fully touch screen.
It features GPS, all-day heart rate tracking, sleep tracking, and more. It's optical heart rate monitoring and built-in GPS allow you to accurately track in real-time your steps taken, distance traveled, calories burned, and quality of sleep. Special sport modes (running, treadmill, cycling and walking) give you even more detailed insights into your most frequent activities.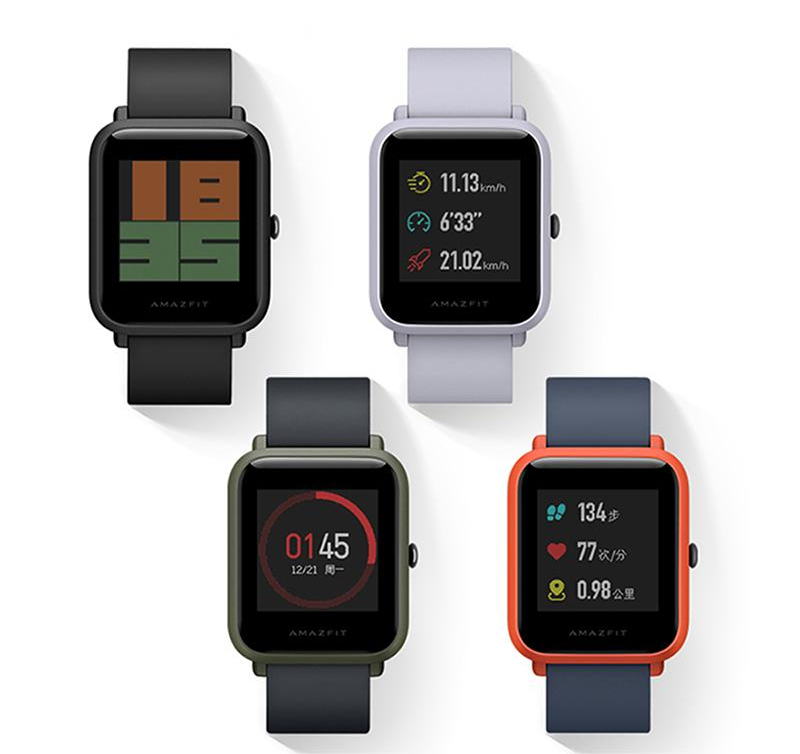 This smartwatch is the perfect companion to keep you organized and productive all day long. You'll need to pair it up with Huami's Mi Fit app, but it's a really simple and painless process. After that, you'll be able to receive one-way notifications for emails, SMS messages, and incoming phone calls (prompting you to take action on your smartphone), as well as alerts for Facebook, Twitter, WhatsApp, LinkedIn, Snap, Slack, weather forecasts, and other mobile apps. The smartwatch's theme can be fully customized after downloading an extra app.
Amazfit Bip Smartwatch is compatible with iOS and Android. And on top of all that, the battery lasts for up to 30 days on a single 2.5-hour charge! When compared to the Apple Watch that can only offer around two days of battery-life, the Amazift Bip is a bump up, while also costing hundreds less.
If you've been looking for a new smartwatch, or just been wanting to give smartwatches in general a chance, then this is your opportunity to get a really good smartwatch for a really good price. Amazfit also offers a 30-day refund policy, and 12-month new replacement warranty. You can purchase your Amazift Bip today. It's currently on sale, going for just $79.99 and you can get here.