The G20 Summit that took place in Osaka, Japan ended over the weekend. During the summit, US President Donald Trump met with Chinese President Xi Jinping. After their meeting, Trump stated that the two countries would resume trade talks and that the US would hold off on implementing new tariffs indefinitely. Trump also added to his statement that US companies would be allowed to resume sales to Huawei, but it's still unclear when or how this will happen.
Just during the past month, Trump signed an executive order that allowed the US government to block sales by US companies to foreign firms that were deemed a security risk. This included Huawei; on May 16th Huawei was added to the Commerce Department's Entities List, which restricts it from doing business with any US company without explicit government approval. It's still unknown if any steps have been taken to lift the restriction on sales to the blocked Chinese technology company. According to The Washington Post, Trump informed some reporters that he will be meeting with US officials to ease the pressure on Huawei, adding that they haven't made any formal decision to lift them yet, while reports from The Wall Street Journal reveal that Trump announced that the two countries will make final decisions at the end of the negotiations.
Trump and Xi had reached a similar agreement at the previous G-20 summit in Argentina at the end of the last year, but it ultimately failed, and today's tariffs are much higher than they were even as recently as early May. Based on the previous agreement, one thing is certain; the agreement struck between the leaders of the world's two largest economies offers no clear path to reverting those tariffs and ending a trade war that threatens to flip the global economy into an economic decline.
Peter Boockvar, chief investment officer at Bleakley Advisory Group, commented on the issue: "It's a temporary timeout. I don't see any path to a deal and we're stuck with 25% tariffs on $250 billion of goods."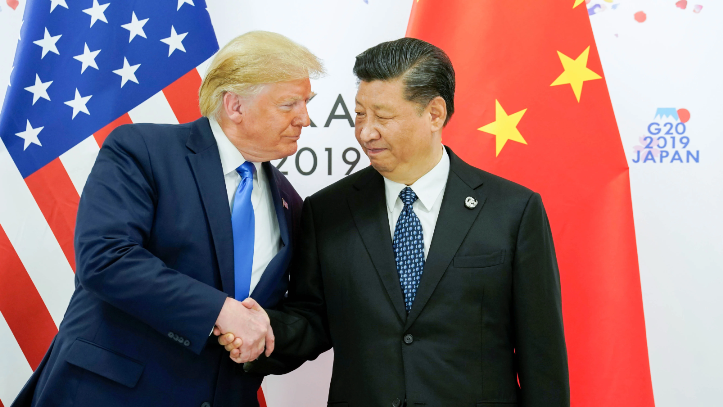 Telecommunications company Huawei is now caught up in the larger US-China trade war. While both countries have imposed tariffs against each other, US security officials have warned that Huawei possibly maintains ties to the Chinese government. This can represent a security threat to Trump's executive order that prompted immediate headaches for Huawei: Google pulled the company's Android license, chipmakers stopped supplying parts, Microsoft stopped selling Huawei laptops, and the company wouldn't be allowed to use microSD cards in its devices.
China repeatedly insisted on cancelling or postponing Huawei's condition of returning to the bargaining table. Last month, Trump indicated that the US could lift restrictions against Huawei, assuming that the US sees some development on the trade talks, which would show that the executive order has less to do with national security and more to do as a negotiation tactic.
It's already confirmed that both countries will resume talks soon, and how the US handles Huawei will probably be the main topic of that discussion.