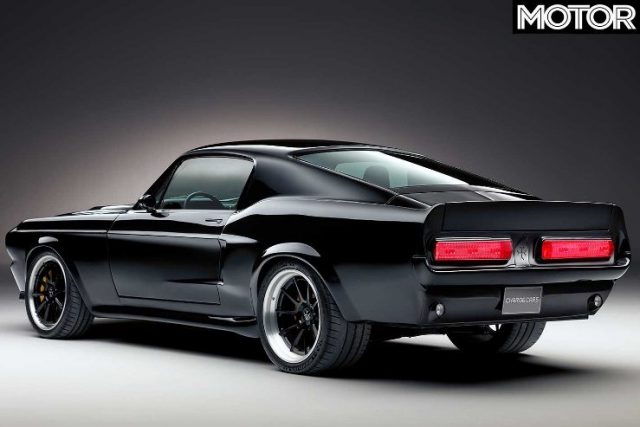 We've all heard about "American Muscle Cars". The American term refers to high-performance cars, usually rear-wheel drive and fitted with a large and powerful V8 engine. The engines found on classic Muscle Cars would rev loudly and consume gasoline like water. The term originated from 1960s and early 1970s special editions of mass-production cars which were designed for drag racing.
British company Charge Automotive, based in London, has been working on adapting 1960s' Mustang Car bodies to turn them into fully functional electric vehicles. Since Charge's Electric Mustang doesn't consume ridiculous amounts of gasoline like the original models did in 1960 or make high revving noises, we can at least say that Charge's Mustang is controversial. Charge's Mustang doesn't produce the classic "Muscle Car" engine growl; instead, it runs on batteries and will supposedly have a silent engine on the road. While some see Charge's electric transformation project as an innovation that's built around the 1960s design, others don't look kindly upon it.
Charge's new electric Mustang resembles its original 50-year-old inspiration. The company was able to put together this astonishing EV by using officially licensed Ford Mustang shells from the 1960s. At first look, the electric Mustang looks exactly like the original. Additionally, Charge's badge is located on the hood, trunk and wheels of the vehicle; the company's logo is a cross-shaped symbol that's similar to a snowflake. The front and rear lights have been changed, and the exhaust pipe has obviously been removed. This is a unique design that draws the line between modern and vintage.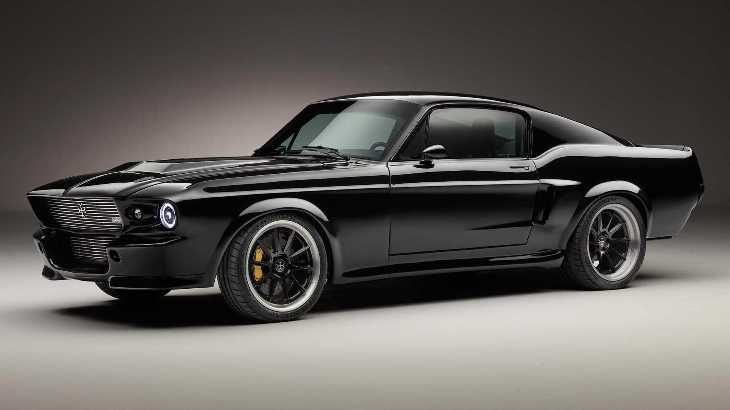 Charge assures that their future electric Mustangs will feature great performance levels that live up to the Mustang name. Charge claims that the final model will be equipped with a top "V-max" speed of 149MPH (240KPH) and will be able to hit 60MPH (97KMH) in under four seconds. Concerning the battery, Charge's electric Mustang will be equipped with a 64-kWh battery that will allow the vehicle to cover 200 miles on a single charge.
Charge knew it would be an attractive project. And thanks to the car's large size, the company was able to fit all of the necessary EV components. Any smaller car like a Mini would have made the project impossible to pursue. "Yes, a Mini is too small", Vadim Shagaleev, CEO of Charge confirmed. "That's almost impossible." But the main advantage of owning Charge's Mustang over the 1960s original can be put into one simple word: reliability."
Vadim Shagaleev shared his thoughts about that same advantage, saying: "It's a well-known fact that it's very difficult and problematic to drive old classic cars. They're unreliable and always smoky and leaking. There are just plenty of problems." Contrarily to the idea of owning the old, original Mustang, Charge's version is a brand-new car that's powered by modern and more reliable components. This will allow owners to enjoy their new ride, letting them spend more time behind the wheel and less time locked up in a garage focused on a restoration-like project.
But, following up that idea, there will always be people that prefer the original model and want to spend their free time restoring a great classic car like the Mustang. In case you're interested in getting your own unique, eco-friendly Charge's Mustang, there's already a reservation form online. Only 499 of these cars will be made, and they'll go for a hefty £300,000 (around $377,000).