You know your passion is photography when taking photos is more than just a hobby or a career choice for you, which basically makes into your lifestyle. When you're passionate about photography you might feel the dire need to pull your camera out at any moment to take a photo and capture the beauty that surrounds you.
If photography is something you feel like you could literally not live without than the Nixplay 10.1 Inch Smart Photo Frame (W10F Black) might be the perfect thing to display your astonishing high-quality snaps at your house, or the perfect gift to give to a friend that just loves photography.
Global market leader in digital photo frames Nixplay has recently launched an all-new lineup of its next-generation Smart Frame. The new Nixplay Smart Photo Frames have been redesigned from bezel to stand, with bigger screen sizes and better resolution, finish and functionality.
The Nixplay is the first Wi-Fi enabled digital picture frame from the Nix company (although they've been in the digital picture frame business for quite a while). The Nixplay 10.1 Inch Smart Photo Frame (W10F Black) features a matte black rubber frame and a matte screen surface. The frame's sleek and modern matte black finish gives it a stylish look, making it the perfect addition to any home. Each frame comes with a magnetic remote included.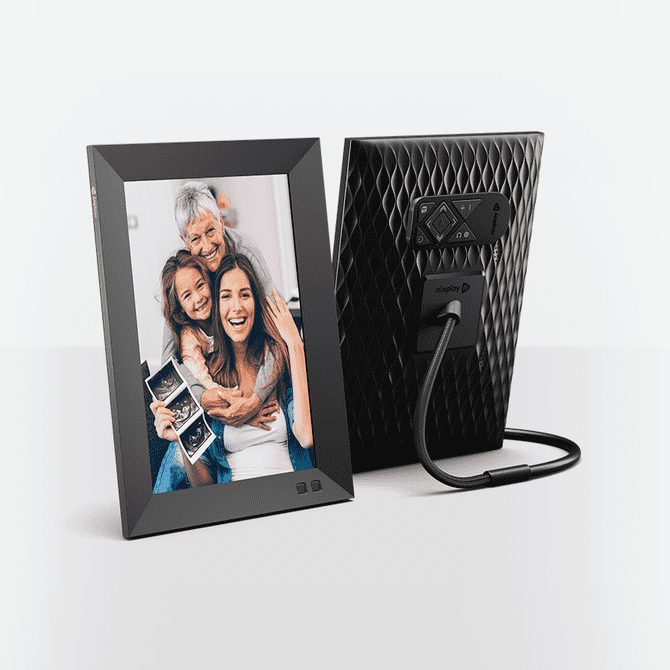 But the best part is that for the first time ever, each Nixplay Smart Frame comes standard with a proprietary wall-mounting and detachable cord-stand system. Each frame is designed with a new twist on the classic patented Nixplay stand built right into the power cord. Since the stand is detachable, removing it reveals a hidden wall mount solution. This means that users can easily choose between having their Nixplay 10.1 Inch Smart Photo Frame (W10F Black) wall mounted or free standing. Portrait or landscape orientation; the choice is yours.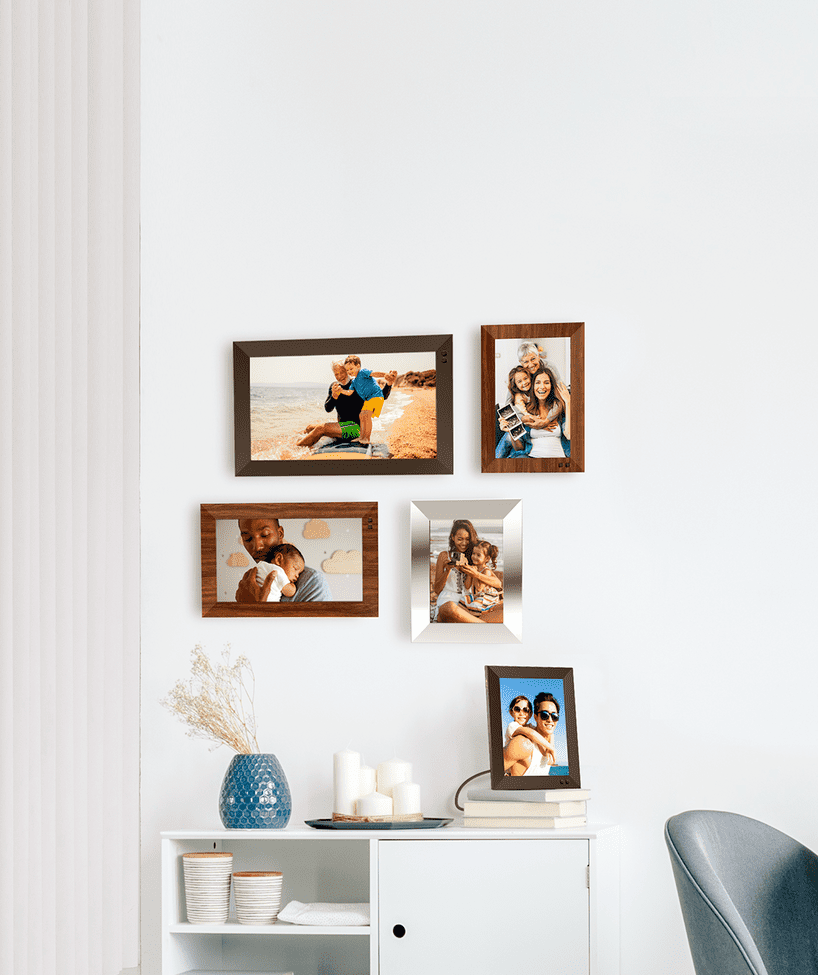 Another great featured included in the Nixplay 10.1 Inch Smart Photo Frame (W10F Black) is its integrated Hu-Motion Sensor. The sensor is capable of detecting any movement, allowing it to easily turn your Smart Frame On and Off automatically.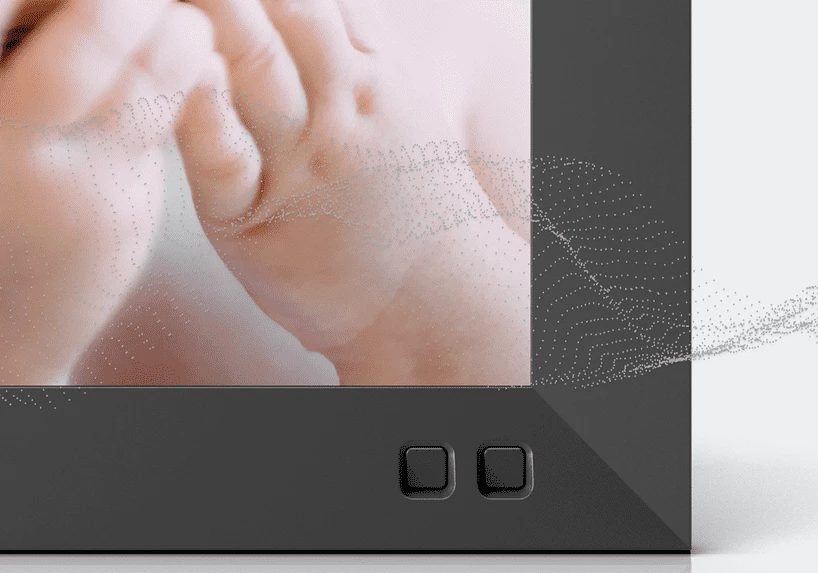 Using Nixplay's foundational and market-leading app-connected software, family and friends can share photos and videos from their phone or by email to their own or another's Smart Frame, wherever it is. By using the Nixplay App, users can have their favorite memories transferred from their smartphone to any Nixplay 10.1 Inch Smart Photo Frame (W10F Black).
Nixplay Founder and CEO, Mark Palfreeman shared his thoughts on Nixplay's new Smart Photo Frames, saying "Our latest iteration of the Nixplay digital photo frame is the smartest, most beautifully designed frame we've ever created. With a large and active customer base, we have the unique ability as a brand to incorporate significant modifications to our hardware based off their personal experiences. Wider bezels, higher-resolution displays and new wall-mounting features are just a few of the most highly anticipated updates we've made. We can't wait to get these frames in our customers' hands."
Nixplay's new Smart Photo Frames are fully equipped with all the moment-sharing, playlist-curating and platform-integrating features like video support, Google Photos and Alexa integration, and even end-to-end encryption. These features are super intuitive, meaning that customers can easily get familiarized with them when using their Nixplay Smart Photo Frames. And with over-the-air update capability, new features are constantly being added to the Nixplay apps and frames, allowing customers to not worry about updating their software at all, consequently letting them enjoy their Nixplay Frames.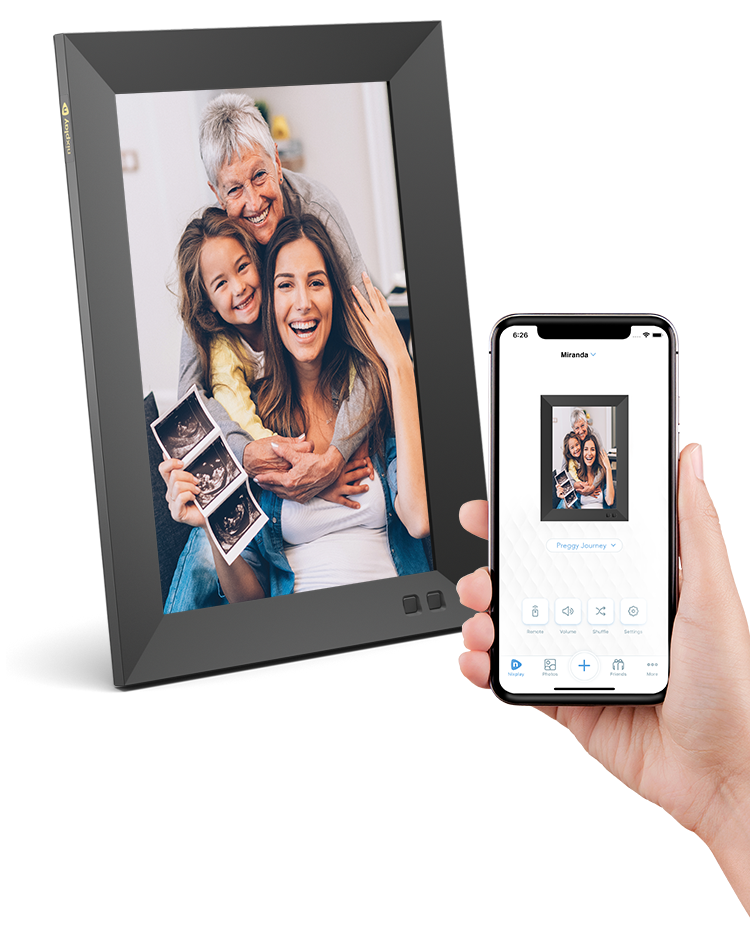 The new Nixplay Smart Photo Frames is available in three different colors: Black, Metal, and Wood Effect. The new Nixplay Smart Photo Frames feature three screen resolutions (HD, Full-HD and 2K), and are currently available in 2/4 different sizes: 9.7-inch and 10.1-inch.
Nixplay Smart Photo Frames in the 9.7-inch and 10.1-inch configurations are already available to order today, and the 13.3-inch and 15.6-inch are coming before the holidays. All frames will soon be available on Nixplay.com or Amazon.com and at select Best Buy retailers.
If you're interested in getting a Nixplay 10.1 Inch Smart Photo Frame (W10F model), it is currently going for $179.99, and you can find it at Nixplay's official shopping page, by clicking here.
Also Read: COROS new APEX Pro Premium GPS Watch Launches Today