If you're looking for a new Oil Infuser Machine that you can use to make your own Marijuana Butter and Marijuana Instilled Oil, then you should definitely take a look at the Levo II Oil Infuser.
This gadget was developed by LEVO Oil Infusion, Inc., a private company that was founded on January 1st, 2013. The company is headquartered in Denver, USA and has been focused on improving its LEVO Oil Infuser Machine.
The LEVO is basically a premium kitchen appliance for infusing oil and butter with herbs at the touch of a button. This oil infuser machine is much more useful than you would expect.
The machine is extremely versatile and super convenient to use, and can easily make a decent batch of Marijuana Butter or Oil without taking too much of your time or making a big mess. The machine is Smartphone Enabled and features Wi-Fi connectivity.
Let's have a detailed look at the Levo II and see everything it has to offer.
DESIGN & SPECS
The Levo II Oil Infuser's base measures 10-by-8-inches and the machine stands over 14 inches tall. This oil infuser features a minimalist design that's aesthetically pleasing to look at. Both its simplistic body and mirror-finished base give it a very modern look that allow the machine to easily blend into any contemporary kitchen.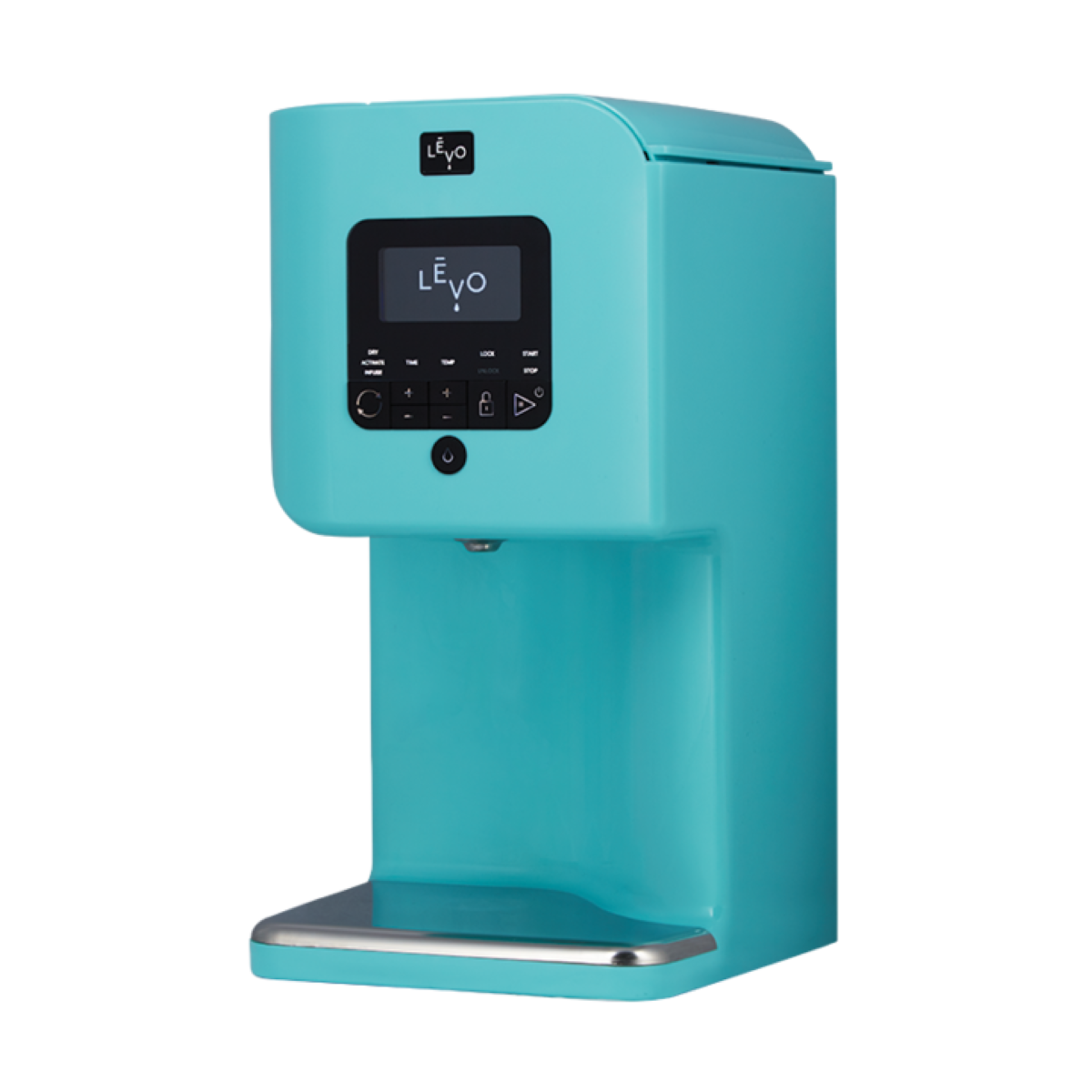 This premium kitchen appliance allows for an easy preparation of herbal infused oil, butter, honey and glycerin. You can use it from the comfort of your home without having to wait for long periods of time or ever worrying about making a huge mess by following traditional methods. Its heating mechanism and electronics are sealed within the unit itself – this prevents any spilled oil from reaching the machine's inner components. The machine comes equipped with a power cord that can be found at the back side of the device.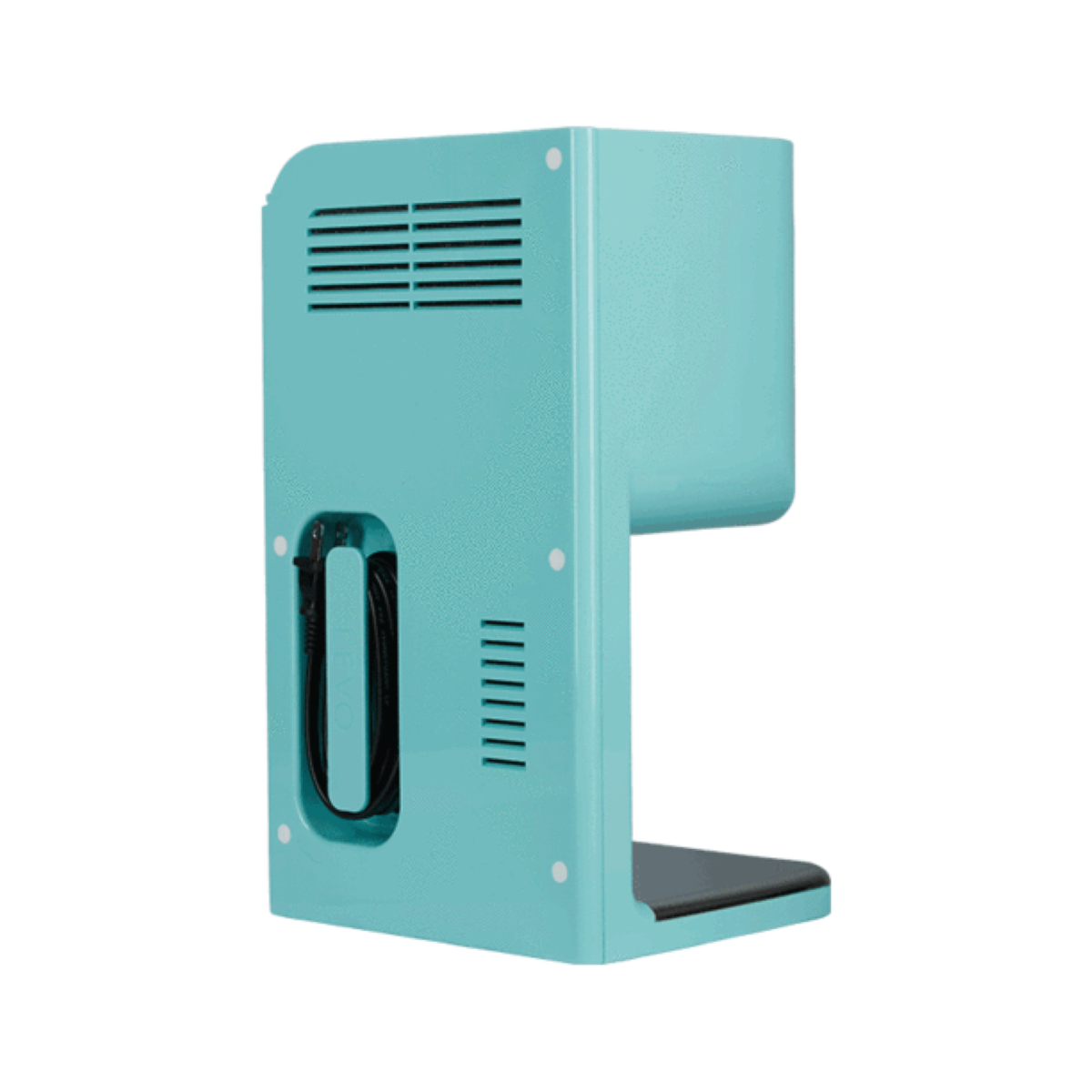 After opening up the top lid you'll find a decent sized tilted/slanted infusion chamber that features a ceramic coating, making it perfect to easily dispense your home made oils and butter to any storage container, all the way to the very last drop. The Ceramic Coated Reservoir holds up to 19 oz. of oil or butter.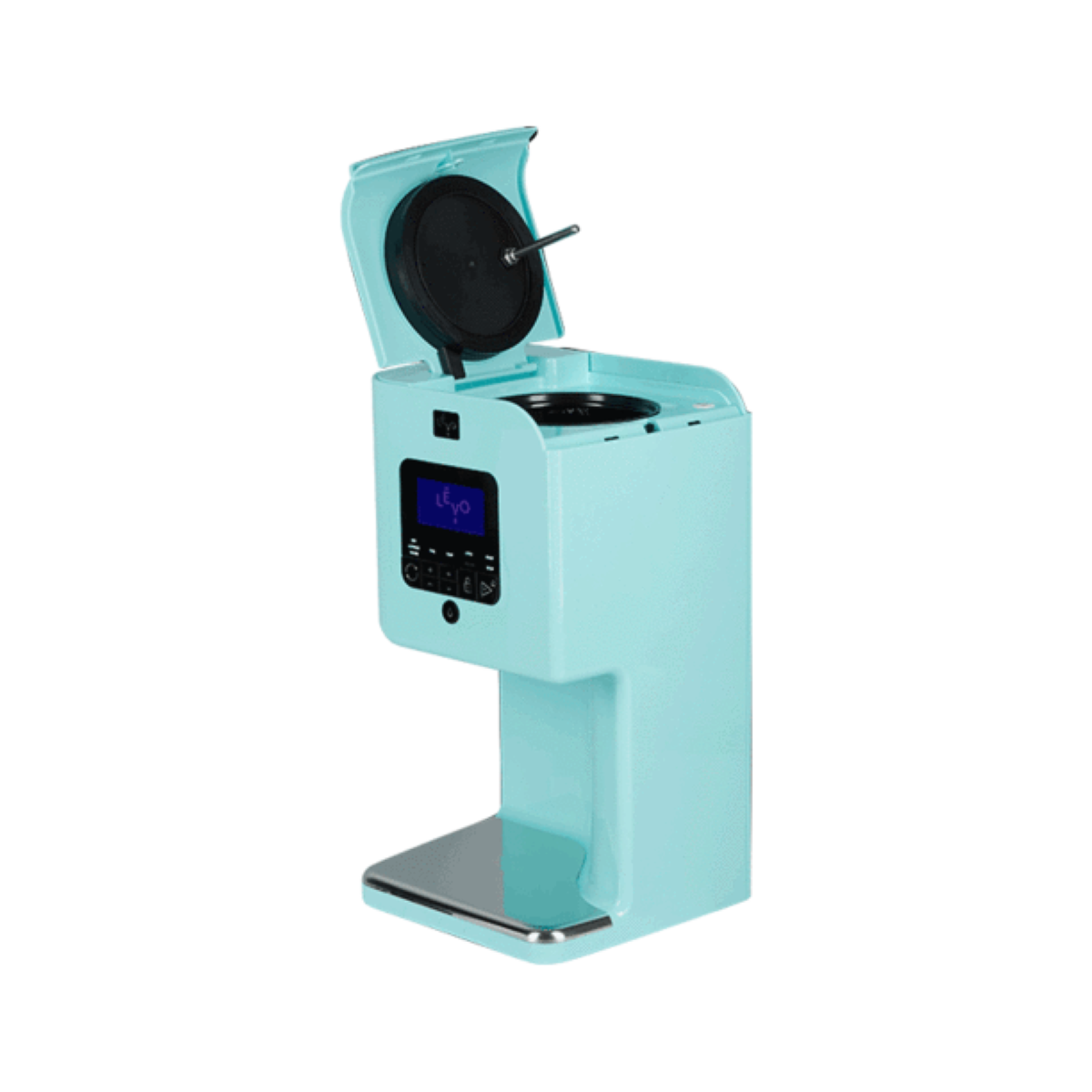 At the front side of the machine you can find its interface, which houses a total of 8 buttons that allow you to control it. However, you can also use its Smartphone Companion App to change its operating modes (more on that in the Smartphone App section).
This machine is the company's second generation of Oil Infusers, meaning it's an upgraded version of their previous model. Another great thing about it is that it comes with a Power Pod that features double the capacity of the older model. This allows for more potent herbal infusions, and you don't even need to use any solvents, additives, or emulsifiers. Lastly, its durable silicone stirrer doesn't aerate your final product, which ultimately allows for a longer shelf life.
The Levo II can heat up materials between 150º F-200º F by using its internal hotplate, which helps to keep them simmering for up to 10 hours (this will greatly depend on the type of infusion materials and oils you decide to use).
WHAT'S IN THE BOX?
The Levo II comes inside a beautiful, sturdy cardboard box.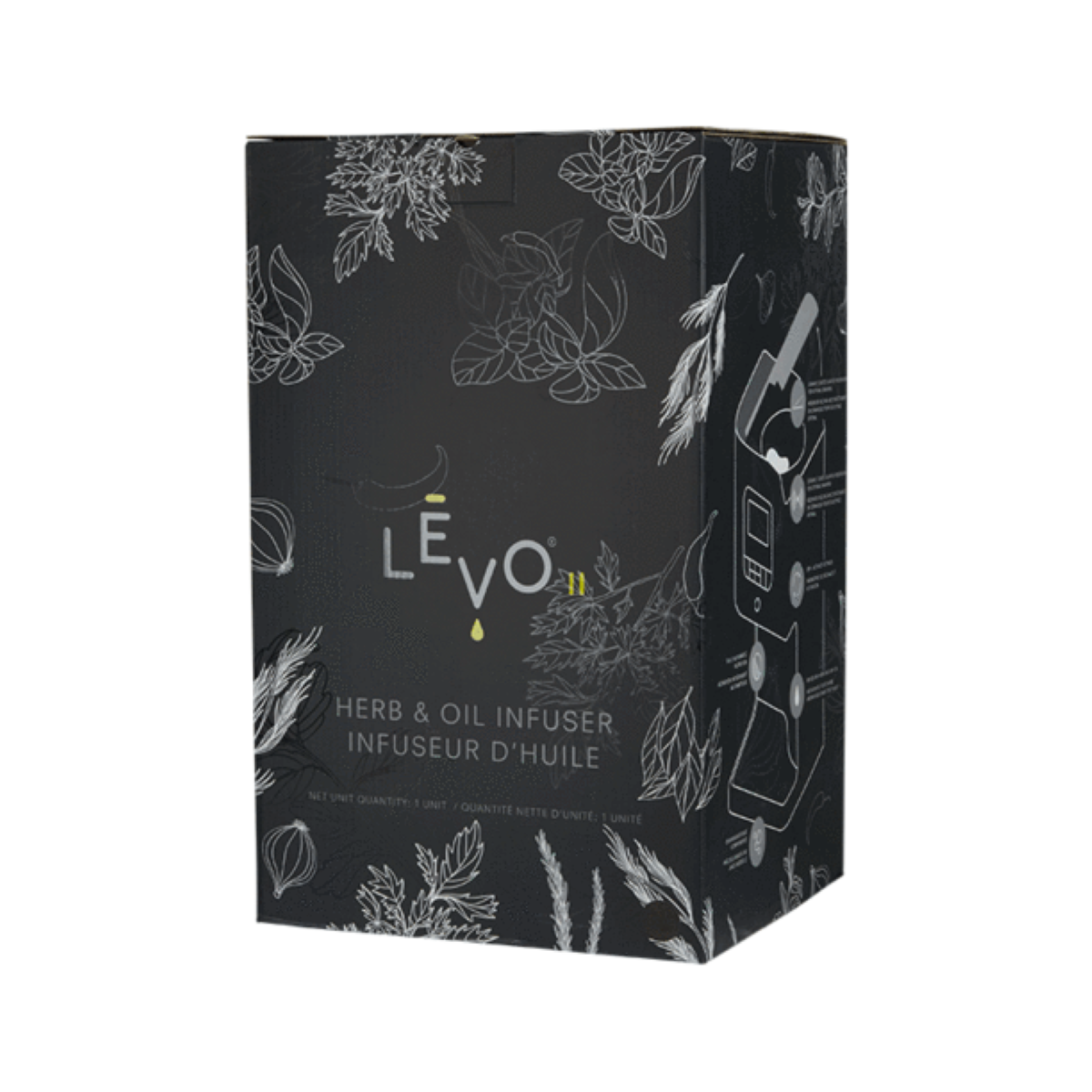 Inside each package, users will find: one Levo II device, an included Silicone Stirrer, a Ceramic Coated Reservoir, and an included Power Pod.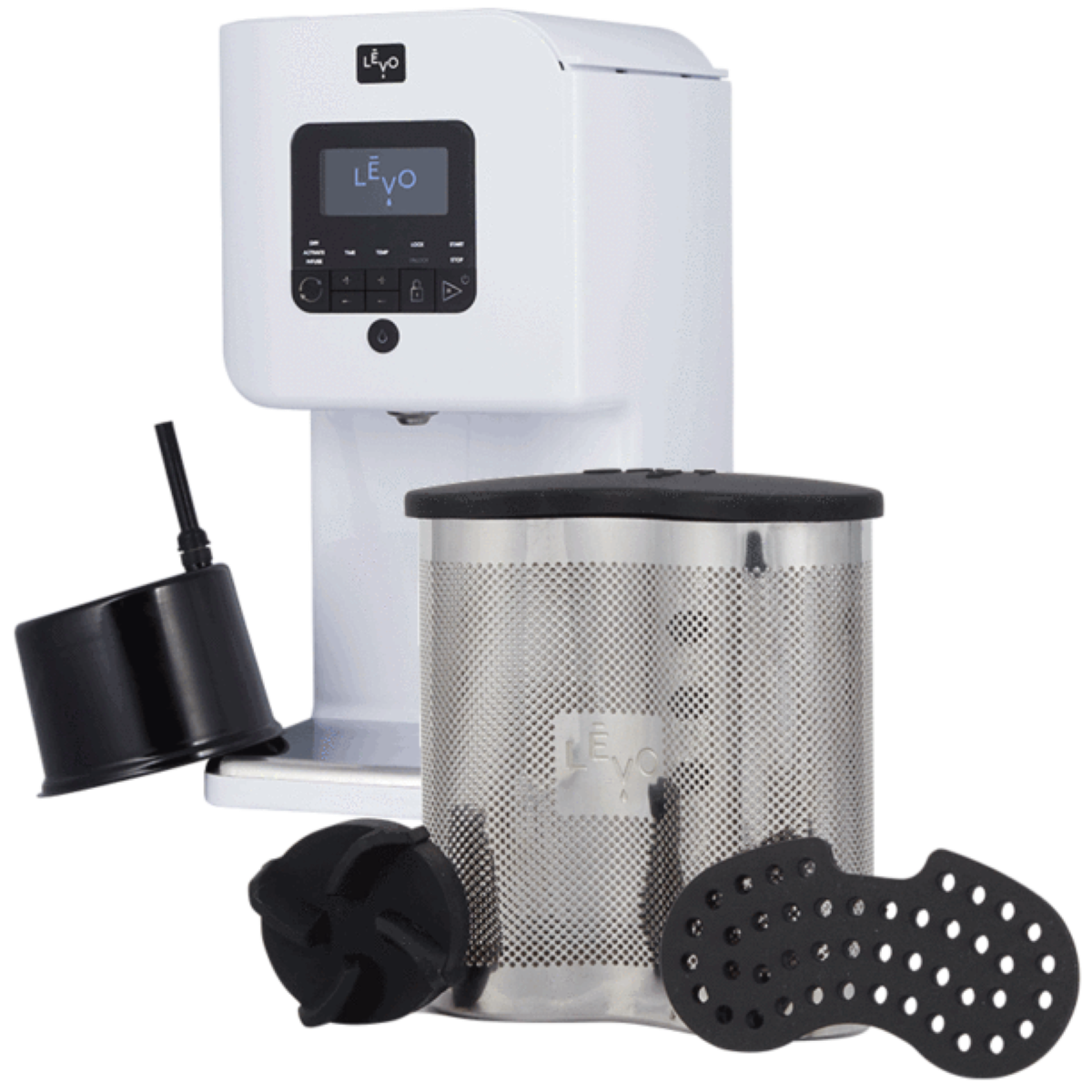 HOW TO USE?
Using the Levo II Oil Infuser is incredibly simple. Start by turning on the machine, add the pod protector to your pod and pack the pod with your herb(s) of choice. After that, just open the lid and place the herb pod inside the machine. Choose whatever cycle you prefer (between Dry and Activate), set the time and temperature if you wish to change the default settings of each cycle program, and just click the Start Button to have your selected cycle starting.
Selecting the "Dry" Cycle lets you extend the shelf life of your finished product beyond two weeks, while choosing the "Activate" Cycle helps to activate your cannabis strain before cooking with it, which helps to enhance its psychoactive effects.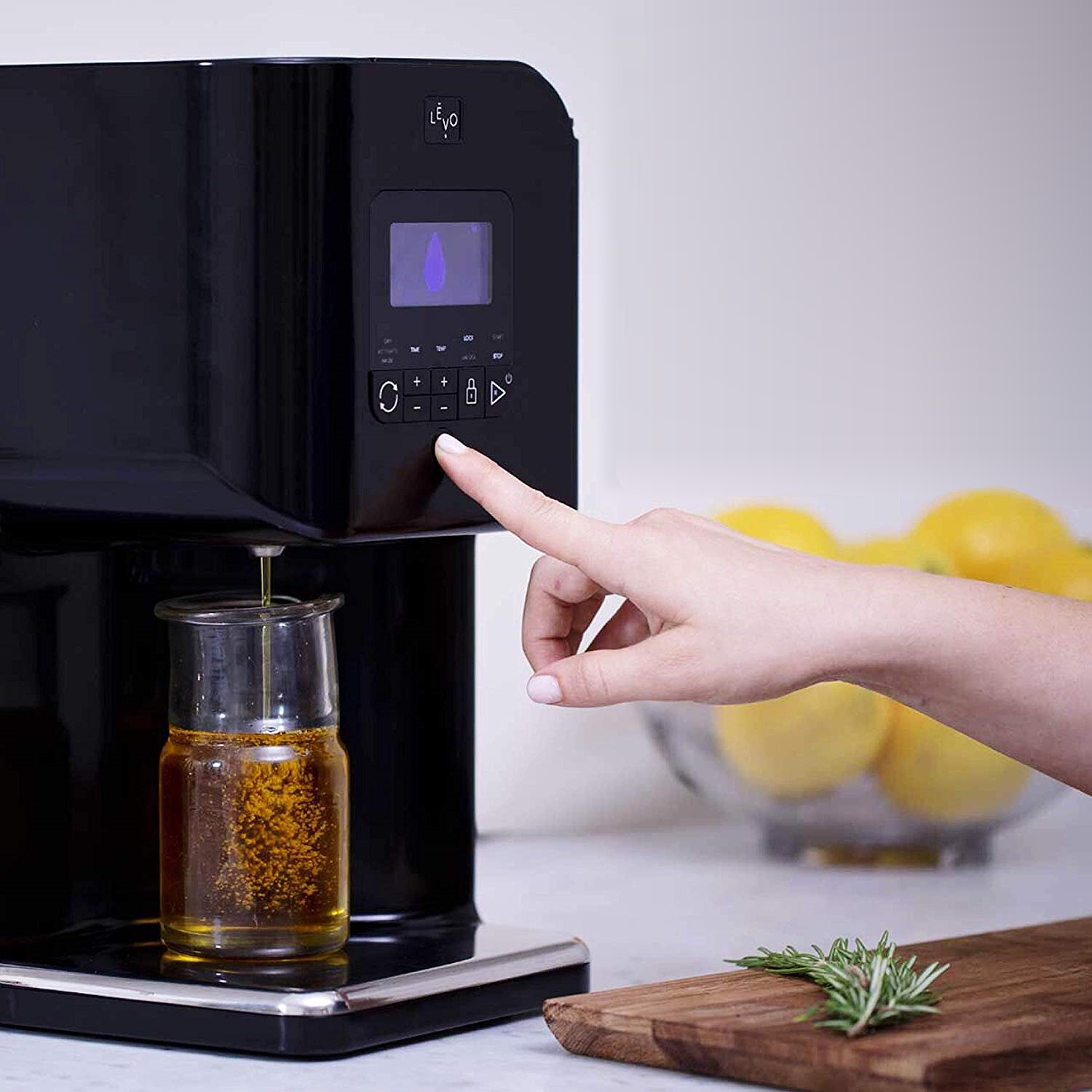 After your first selected cycle is finished, just re-open the lid, attach the magnetic stirrer to place, add your oil or butter of choice to the machine's infusion chamber, close the lid, select the "Infusion" Cycle, and press the Start Button. Remember that you can freely change the default settings (time and temperature) for this cycle too.
After your Infusion Cycle is finished, just place any type of storage container (a glass jar for example) on the machine's serving platform and dispense your finished homemade product to the container. You can then use your home made herbal infused oil, butter, honey or glycerin with any type of food you plan to prepare. You can also create your own salves, soaps, smoothies and salad dressings.
Check the video embedded below to see how simple the entire preparation process is.
HOW TO CLEAN?
Cleaning up the machine is incredibly easy, and way faster than infusing your products. After your done infusing your butter or oil (or anything else), all of the machine's components can be easily removed and placed inside your dishwasher's top rack (they're all top-rack dishwasher safe).
There are only three main parts that you should always wash at the end of each session – the removable oil tub (used for the Infusion Cycle), the stainless steel basket (packs you infusion material), and the small mixer paddle. While these parts are dishwasher safe, a quick wash with standard dish soap and warm water will also do the job.
Furthermore, you shouldn't need to worry about any oil that might have spilled into the machine, mainly because, as stated before, all the important components are sealed tight, which means you can quickly wipe up the excess oil with a standard paper towel.
Check the video embedded below to see how easy it is to clean the machine.
SMARTPHONE APP
The Levo App allows you to pair your Levo II machine with your smartphone. Since the machine is also Wi-Fi enabled, you can easily program your infusions wirelessly, access the handy Herb & Oil Calculator, save your favorite settings, and even discover and share recipes within the App. The App is slick, convenient, and very easy to use.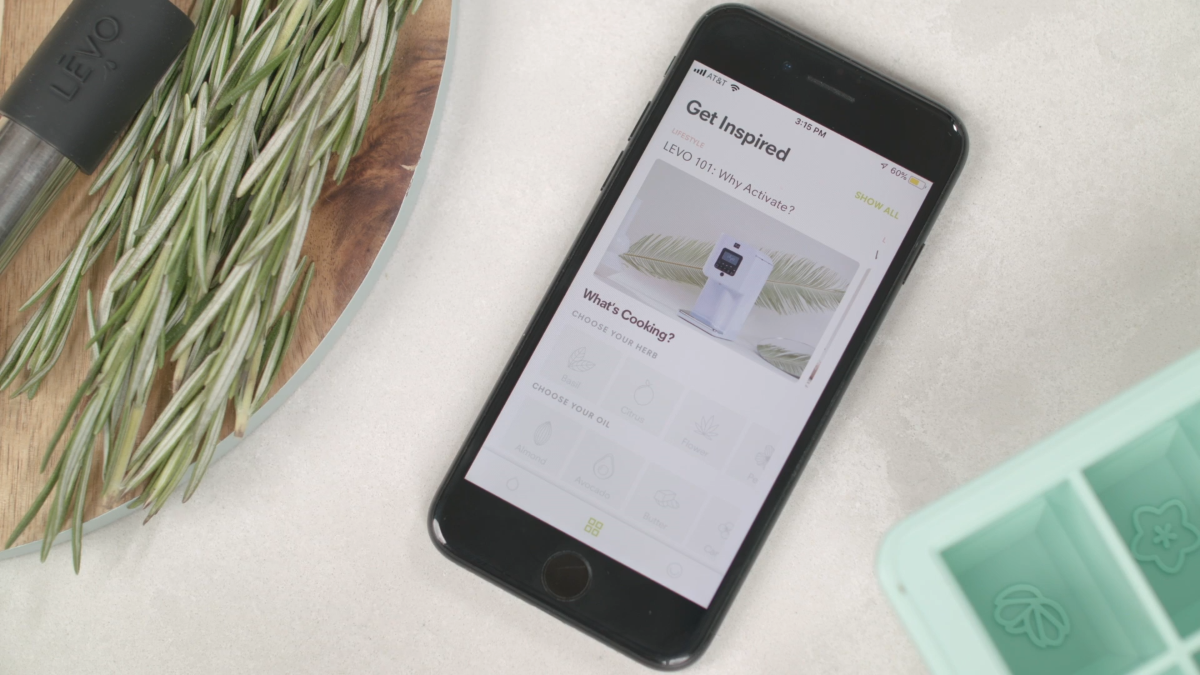 You can check the video embedded below to see how easy it is to use the App.
FINAL THOUGHTS
The Levo II Oil Infuser is a state-of-the-art kitchen appliance that's smartphone enabled via Wi-Fi. With it you can prepare your own marijuana infused oil, butter, honey and glycerin, as well as create your own salves, soaps, smoothies and salad dressings. The machine is super convenient to have, incredibly easy to use, and even easier to clean.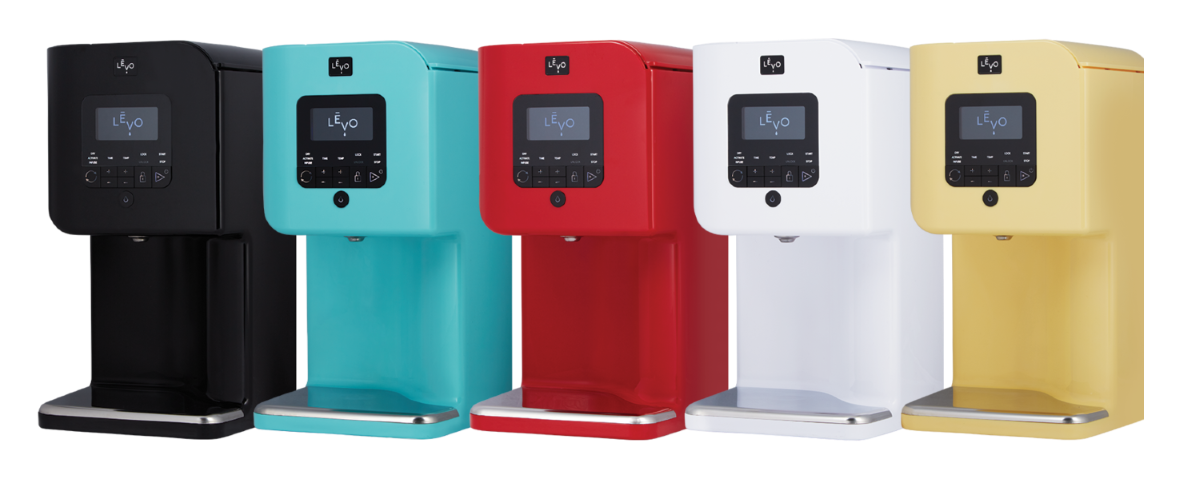 The Levo II machines is currently available in 5 different colors: Black, Blue, Red, White, and Yellow.
If you're interested in getting the Levo II Oil Infuser machine, each unit is currently going for $350. You can order yours online right now, directly from Vapor's official website, which you can access by clicking this link.