If you're looking for a new pair of Bluetooth earphones that can deliver high-quality audio while you're on-the-go, then consider taking a look at the Tranya Rimor True Wireless Earbuds.
The Tranya Rimor True Wireless Earbuds were just recently released. They are designed for audiophiles that are constantly on-the-go, offering an extremely high audio quality. Not only that, but these earbuds are also built to last, and can be used during your hardest workout.
Furthermore, they offer an incredibly long runtime, meaning they feature a huge battery life.
Let's have a detailed look at these earbuds and see what they have to offer.
DESIGN & SPECS
The Tranya Rimor Bluetooth Earphones are extremely lightweight earbuds. Each earbud measures 1 x 0.6 x 0.6 inches and weighs just 0.16 ounces. The earbuds extremely comfortable and are built to last. The full-set comes with three extra pairs of ear tips of different sizes, which allows you to choose the one that feels most comfortable for you, ensuring a secure and tight fit that will never hurt your ears, even after wearing them for long periods of time.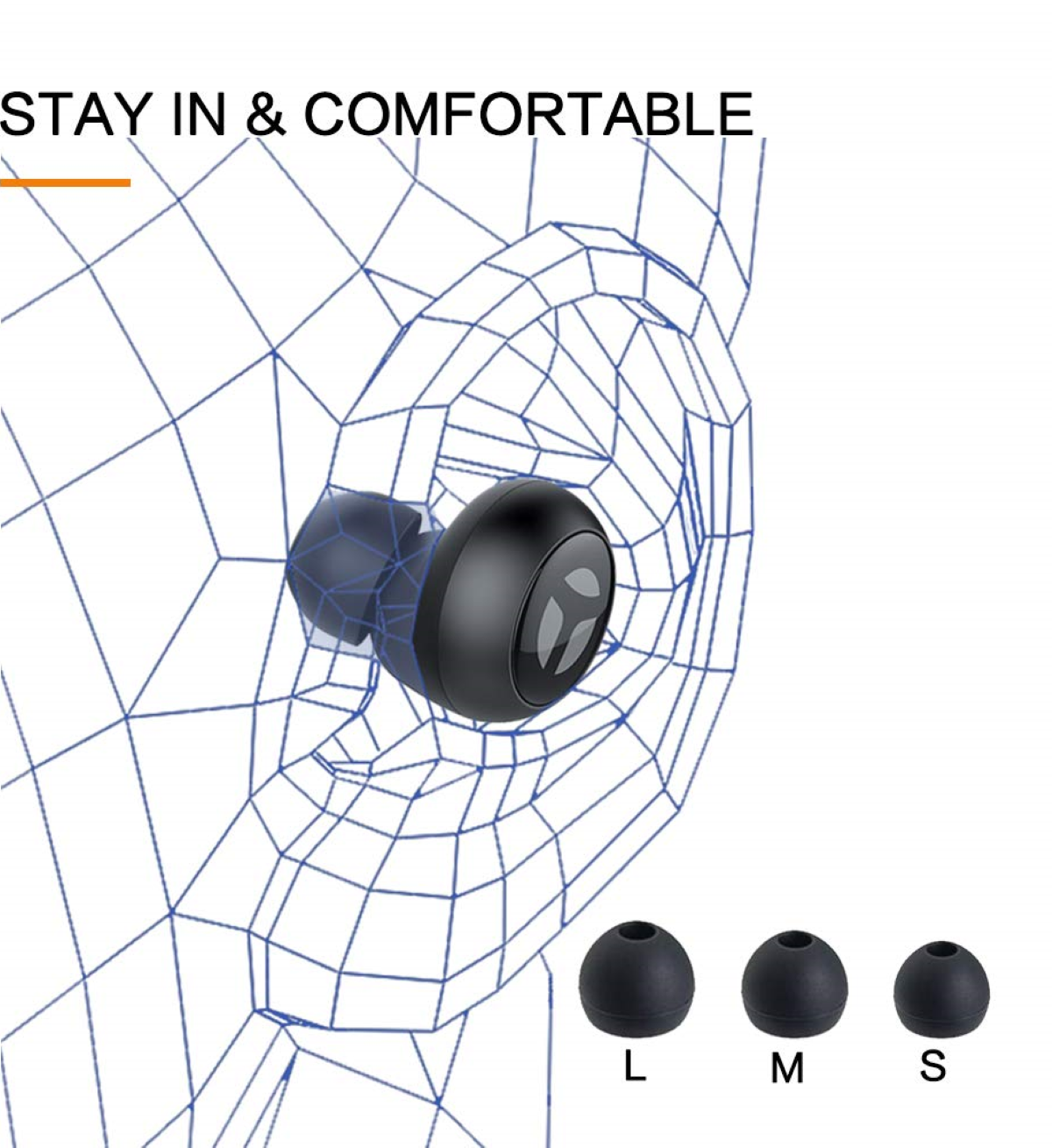 The earbuds are also rated IPX5 water-resistant, meaning they can efficiently prevent water, rain and sweat from penetrating and damaging their electronic components. This means you can use them during all of your workouts – they're great for when you're running, jogging, and even when you're looking to lift some heavy weights at the gym.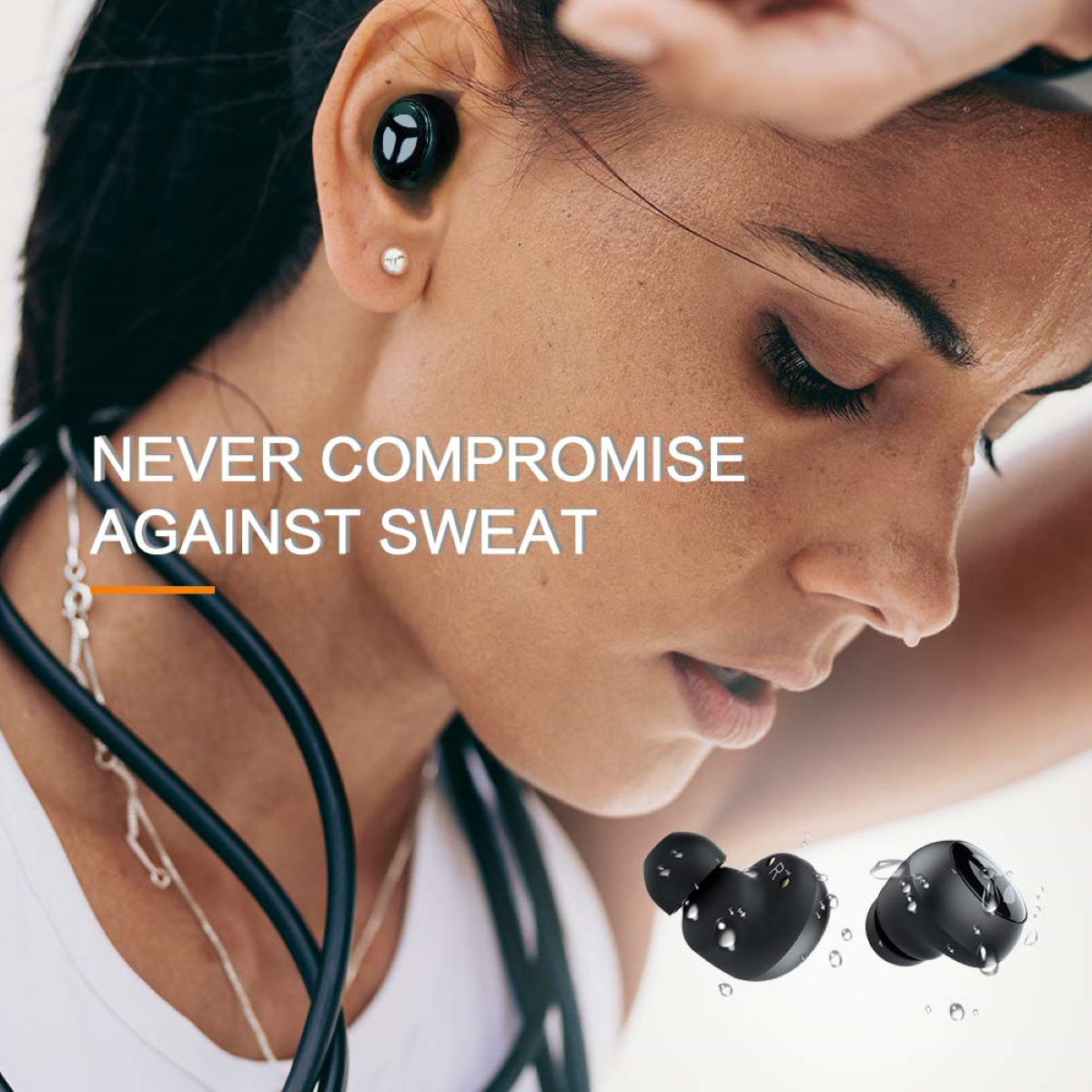 Each Rimor Bluetooth Earphones comes equipped with a 10mm driver that features a thin coating of titanium to ensure that they're strong enough to deliver crystal-clear sound, but also light and precise to make them capable of delivering ultra-fast response times.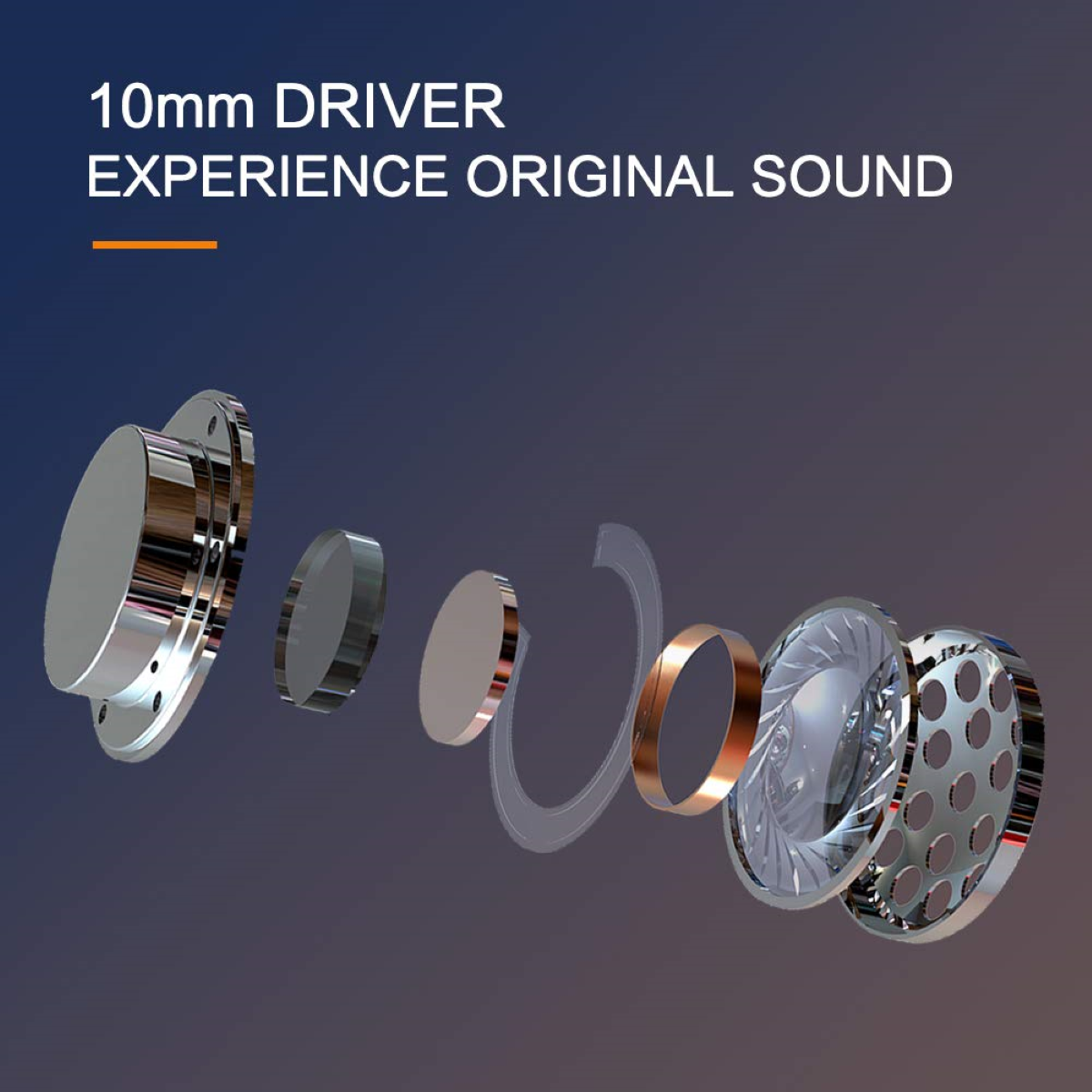 The earbuds feature a high frequency range that goes between 20Hz and 20000 HZ, allowing the drivers to oscillate precisely, reproducing the original sound with details that are 3x more accurate than a typical 6mm driver. This way you get an immersive audio experience that includes deep lows (bass), smooth mids (mid sounds), and incredibly clear trebles (higher frequency sounds).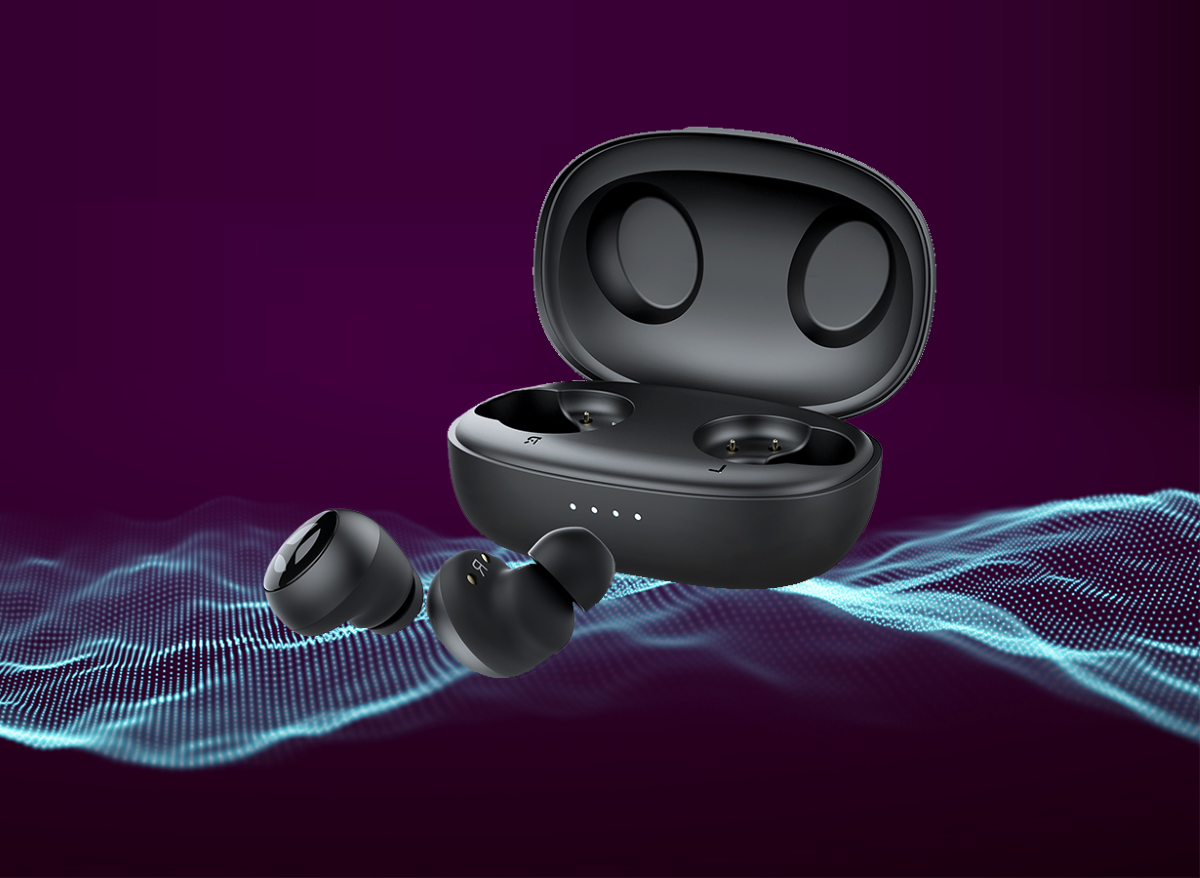 BATTERY & BATTERY LIFE
Each earbud features a battery capacity of 50 mAh, while their included charging case features a battery capacity of 500 mAh.
The earbuds can offer up to 8 hours of battery life, but it usually goes between 6-8 hours, and that time range depends on how much you use the touch controls and how high you listen to your music. Using the Charging Case will get you an additional 32 hours of battery life, making a total of 40 hours of battery life – that's a crazy amount of time to listen to music before the next complete recharge.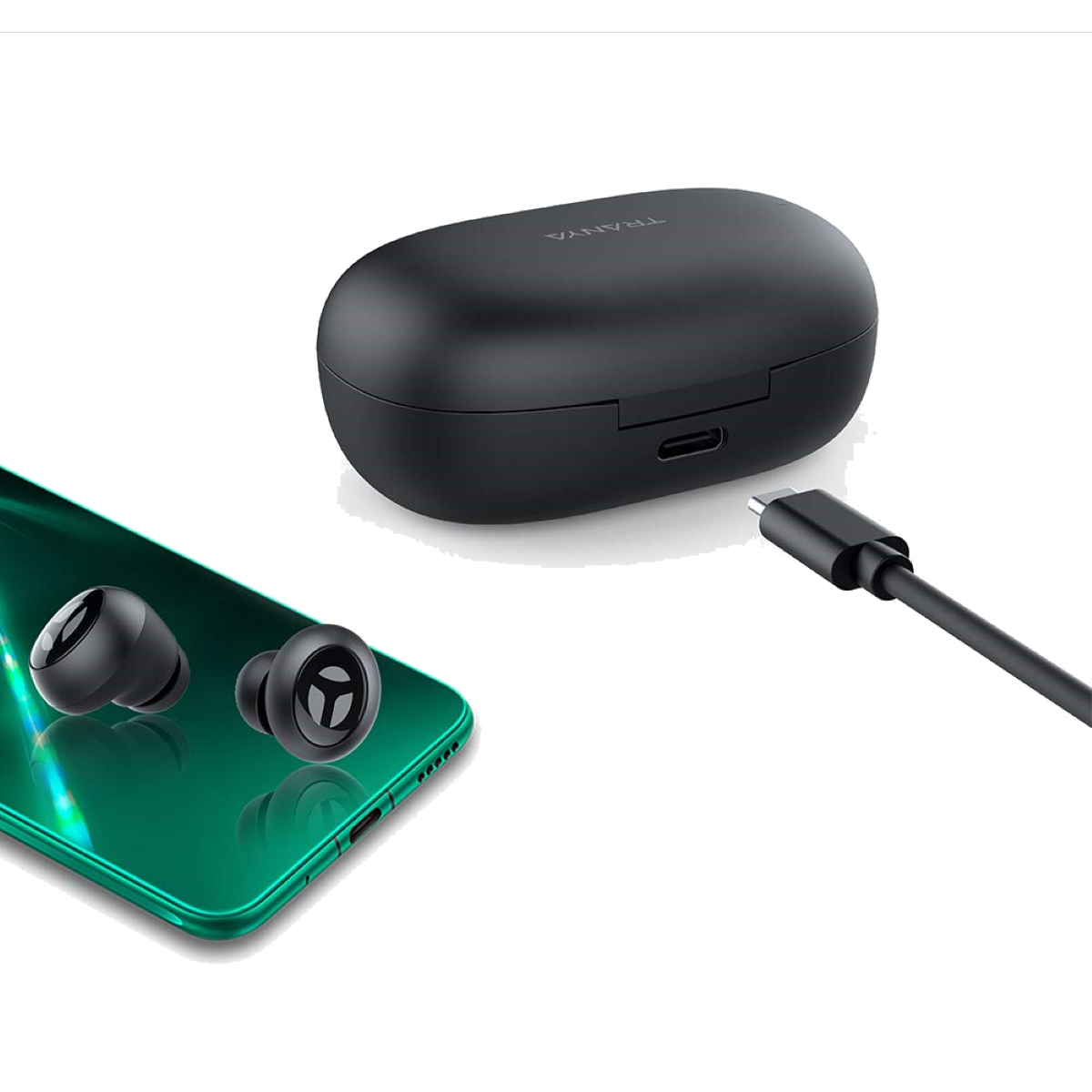 The charging case features a USB-C port, allowing you to quick-charge your earbuds for 10 minutes only, which gets you around 90 minutes of runtime. Fully charging the earbuds takes around 1 hour, while fully charging the Charging Case will take you 2 hours.
BLUETOOTH 5.0 CONNECTIVITY
The earbuds feature Bluetooth 5.0 technology, allowing them to be paired instantly with any device – that includes Android, iOS, and Harmony OS devices. The earbuds' Bluetooth 5.0 wireless signal provides you with a stable connection.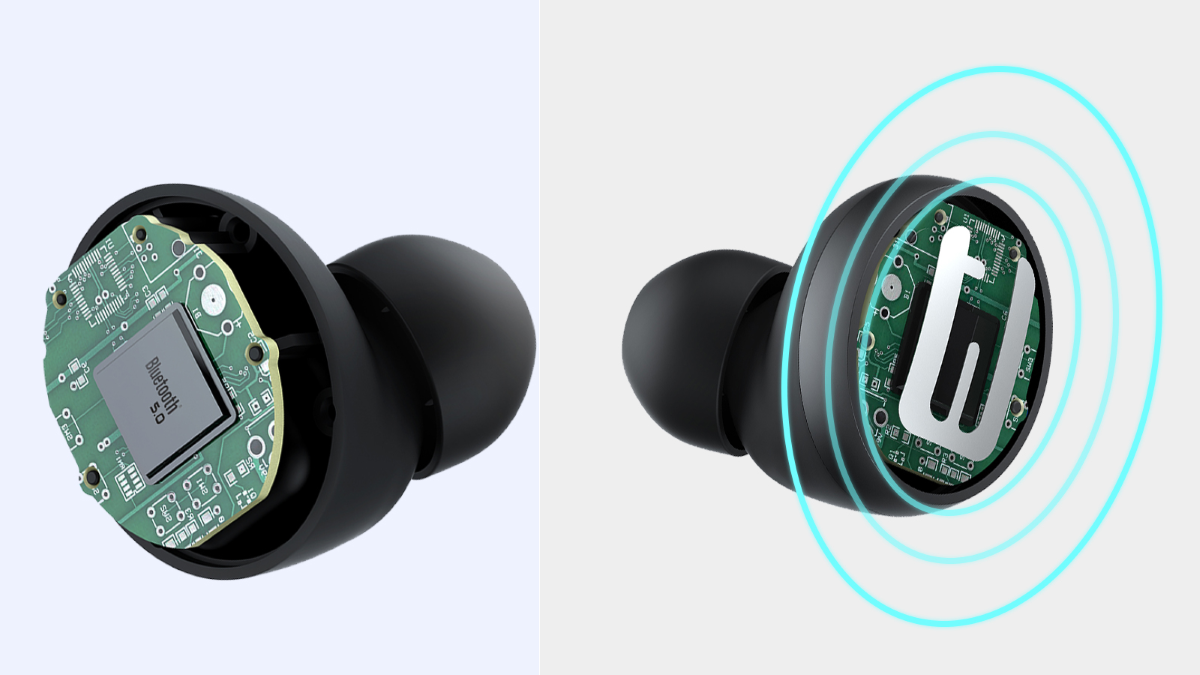 They also come equipped with a small antenna that's made of Low Temperature Co-fired Ceramic (LTCC), providing it with a powerful anti-interference technology to increase the range of Bluetooth signal. The maximum supported bluetooth range is 32 ft. (10 m).
WHAT'S IN THE BOX?
Inside the box users will find: one pair of Tranya Rimor True Wireless Earbuds, the included Charging Case, a USB-C Charging Cable, 3 extra pairs of ear tips with different sizes, and a User Manual.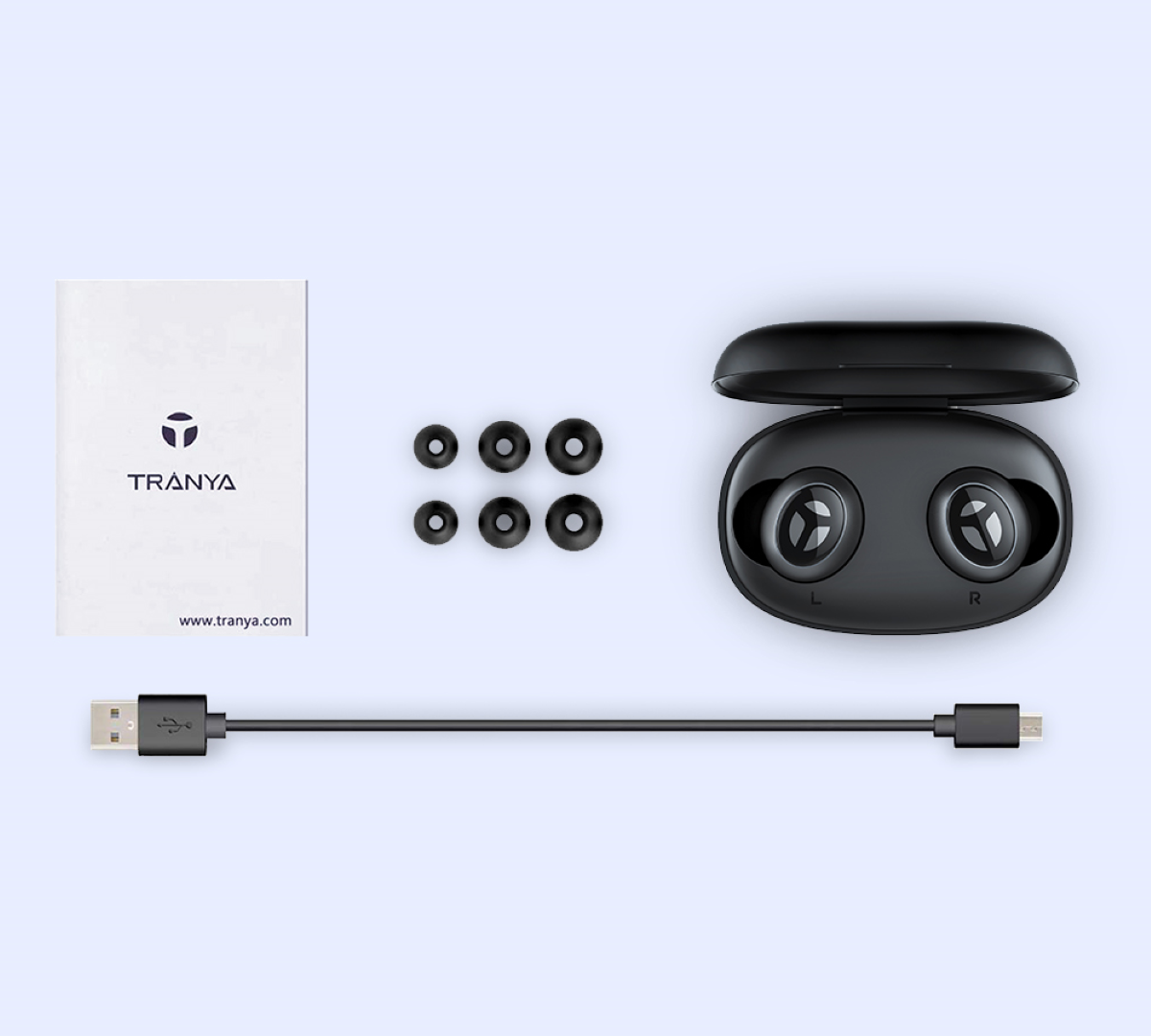 FEATURES
Environmental Noise Cancellation (ENC)
The Earbuds come equipped with ENC technology, which allows them to filter any surrounding sounds. This way you can listen to your music without any distractions. The noise cancellation is so good that as soon as you put the earbuds on and boost the volume up just a bit you'll be taken to your own immersive world.
Multiple Listening Modes
The Bluetooth Earphones also feature multiple listening modes, which you can customize to your preferences. The Stereo Mode lets you enter your own little music world, offering you an immersive sound experience that makes you forget whatever surrounds you.
The Share Mode basically means that you can give one of your earbuds to a family member or friend to share your music time with them.
Lastly, the Mono Mode lets you connect a single earbud to your device, and you can pick between the left and right earbud. This is the ideal mode for when you're driving, and you want to be aware of every surrounding sound.
Simple Touch Controls
The Tranya Rimor Bluetooth Earphones also offer easy-to-use intuitive touch controls. This allows you to select songs, control the volume, manage any phone calls and even activate your Voice Assistant, all without having the need to reach for your pocket to get your smartphone.
A single long press allows you to play or pause the audio. Pressing and holding the right earbud for a couple of seconds will skip to the next soundtrack, while doing that for the left earbud will take you to the previous soundtrack. Double tapping the right earbud increases the volume, while double tapping the left earbud will decrease it.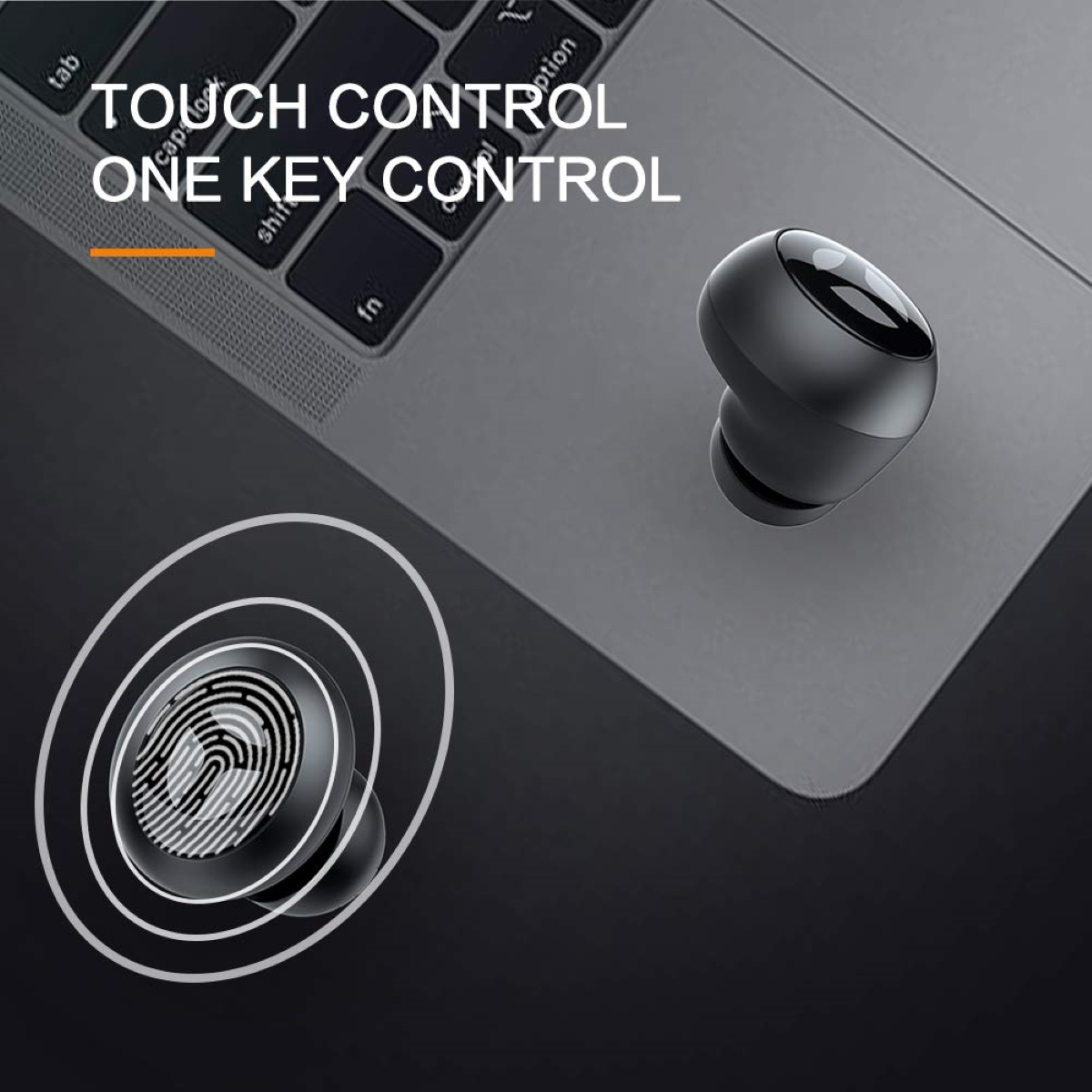 When receiving a phone call, a short press will allow you to answer it, while pressing and holding for a couple of seconds lets you reject it. Short pressing during a phone call will end that call.
A triple press (three quick taps) will activate your voice assistant.
Voice Assistant Support
As stated above, the earbuds also support some voice assistants, which includes Siri and the Google Assistant.
FINAL THOUGHTS
The Tranya Rimor True Wireless Earbuds are an amazing pair of earbuds. These water-resistant earbuds super comfortable to wear, offering you high quality audio for the best immersive listening experience.
They can offer up to 40 hours of battery life and feature Environmental Noise Cancellation, Multiple Listening Modes, Simple Touch Controls, and support both Siri and the Google Assistant.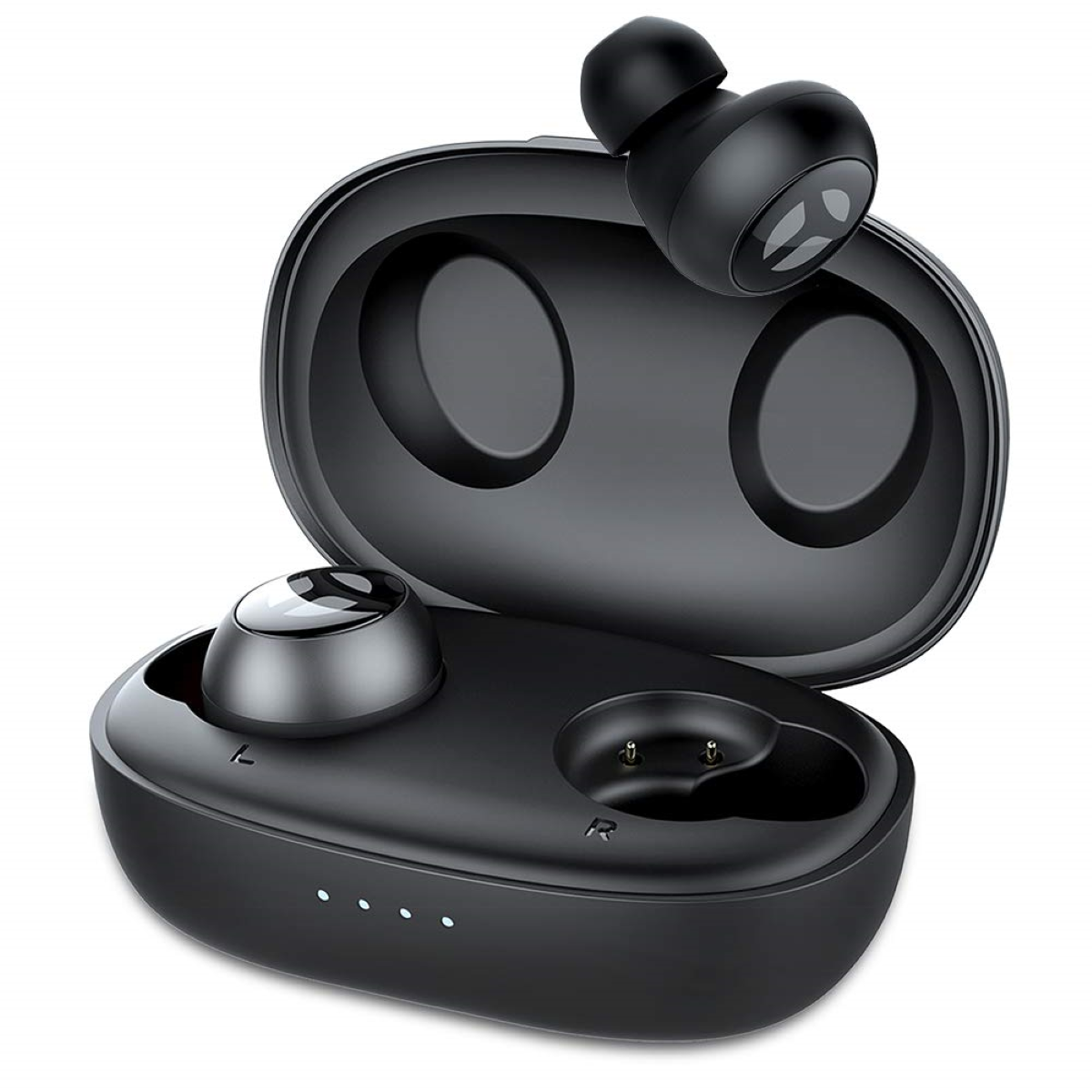 If you're interested in getting them, each pair is currently discounted from its normal price of $130, costing $80 dollars per pair (saves you $50). You can order your pair of Tranya Rimor Earbuds at their official shopping page, which you can access via this link.