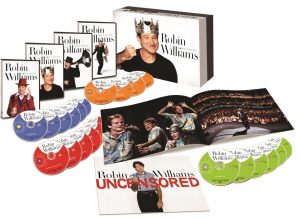 Like untold millions of others, amid the rapidly approaching holiday you may be frantically trying to find gadget gifts for someone special but your mind is drawing a blank. This pressure is exponentially harder when shopping for that person who "has it all." Keep calm and read on, as here are a few diverse gadget gifts ideas that, given easy online purchasing, can still swing the time crunch for the impending exchange.

CASIO SLIM XJ-A257 LampFree Projector, gadget gifts idea (www.Casio.com)
Casio's SLIM LampFree XJ-A257 Projector can run all day, every day and is perfect for projecting vibrant, larger-than-life images through any game, movie or TV show. Boasting a wide range of features and benefits, the XJ-A257 is great for any home viewing experience—and also a stellar option for presentations in the workplace. Weighing in at just five pounds, Casio's SLIM XJ-A257 is only 1.7 inches thick, requires little to no setup time, and provides projection at maximum brightness in as few as five seconds allowing for a truly immersive viewing experience. At the heart of the XJ-A257 is Casio's laser and LED light source, which generates brightness up to 3000 lumens, produces clear and brilliant colors, and has a lifespan of up to 20,000 hours without the need to change a lamp. It also boasts a 2X zoom lens and WUXGA resolution for crisp, large images making it impossible for viewers to miss a second of their favorite film, show or sports game. With this model, Casio has applied its unique new Laser & LED Hybrid Light Source to achieve breakthrough development of a mercury-free high-brightness projector. Adopting a new semiconductor-based light source system combining a blue laser, phosphor and a red LED, the company has achieved both high-brightness performance enabling projection in well-lit rooms and environmental friendliness with mercury eliminated from the light source. The 20,000 hours of source life far outshines that of conventional projectors that require mercury lamp replacement. It saves maintenance labor and contributes to a significant reduction in operating costs. Since brightness degradation is more gradual than with mercury lamps, moreover, it maintains vivid image quality through long-term use. The dramatic improvement in color purity achieved by the new light source has significantly improved color reproduction. Not only are the colors clearer and more beautiful, but the projected images also look brighter due to the visual effects of the high-purity colors. Users benefit from clearer, more powerful images than conventional projectors can achieve.
dop Hand's Free Smartphone Surface Mount, gadget gifts idea (www.TheDop.com)
Dop is a super cool new consumer gadget that makes any mobile device hands- and frustration-free. Designed to enhance the everyday mobile experience, the dop kit let's users enjoy seamless content creation and consumption with their smartphone. The mount can be positioned on any flat, polished surfaces that exist in your daily routine—including a window, mirror, refrigerator or computer screen—with a unique, non-adhesive, twist-to-secure function for easy removal and a smooth transition from one surface to another. The dop kit includes a dop ring companion piece that seamlessly connects to the dop mount and easily swivels your device at any angle. The dop ring also functions on its own as a stylish, 360-degree rotating accessory for a secure, one-handed grip and sturdy, multi-angle kickstand. The dop mount also simultaneously works as a pop socket. The dop kit is useful for anyone who would benefit from a mobile hands-free experience: The on-the-go news junkie looking to stay informed; social butterfly who video chats while multitasking; binge-watcher trying to keep up with the latest streaming videos; beauty enthusiast who watch and create makeup tutorials; aspiring chef sharing recipes and the at-home chef following along; fitness lover crushing workout goals; and explorers sharing their travel experience from the ground.
'Robin Williams: Comic Genius' DVD Collection, gadget gifts idea (www.Amazon.com)
Robin Williams started performing stand-up comedy in the mid-1970s, amazing audiences with his frenetic energy and razor-sharp wit. He was graced with comedic brilliance, rapid-fire improvisation and a deep well of warmth and compassion that translated to everything he did. Unsurprisingly, America quickly fell for him in his first role as the naïve and hilarious alien from the planet Ork in the Mork & Mindy sitcom. Rocketing to stardom, Williams would go on to do five HBO stand-up specials and dozens of feature films, performing steadily for nearly four decades and entertaining audiences across the globe. Time Life celebrates his inimitable 40-year career with Robin Williams: Comic Genius. Decades in the making, this singular 22-disc set collects all his most memorable stand-up and television performances in one singular collection featuring more than 50 hours of uproarious entertainment with all of Williams' HBO specials, as well as never-before-released shows, his best talk shows and late-night TV appearances, 11 episodes of "Mork & Mindy," James Lipton's Emmy Award-nominated 90-minute interview with Williams on "Inside the Actors Studio," plus deleted scenes, a comprehensive collection of Williams' USO shows and the acclaimed 2018 HBO documentary "Robin Williams: Come Inside My Mind." All of that comes included with hours of additional bonus features! If you have a Robin Williams fan in your life, you can't go wrong with this amazing tribute.
'The Best of The Carol Burnett Show: 50th Anniversary Collector's Edition' DVD Collection, gadget gifts idea (www.TimeLife.com)
Coming from the same company that brought you some of Robin Williams' greatest hits comes The Best of The Carol Burnett Show: 50th Anniversary Collector's Edition. On Sept. 11, 1967, Burnett and her madcap cast launched a variety series that combined sketch comedy, singing and dancing. Little did they know that The Carol Burnett Show would become an Emmy winner and survive the changing tastes of TV audiences to last eleven seasons. The Best of The Carol Burnett Show: 50th Anniversary Edition brings together the best of the best—60 hand-picked episodes covering every season—into one uproarious set. Spread across 21 discs are three volumes: The Best of The Carol Burnett Show (10 Discs), 11 Years, Together Again (10 Discs) and The Final Show; and viewers can celebrate the landmark shows' anniversary with the series' most memorable episodes, including "Mrs. Wiggins," "The Oldest Man," "The Family," "As the Stomach Turns," a marathon of movie and commercial spoofs and bloopers, amazing guest stars and lavish stage productions! Adding to the festivities, the Time Life TV DVD archivists have created an inspired collection of bonus programming, including interviews with Carol, Vicki, Tim, Don Rickles, and more; a cast reunion and backstage tour of Studio 33; never-before-seen outtakes and featurettes including "11 Years of Laughter," "11 Years of Style," and "The End of 11 Years: Saying So Long." Treat a Carol Burnett fan this holiday season with the perfect giftable, a tribute in her honor.
Adobe Document Cloud Tools – FREE Holiday PDF Kit, gadget gifts idea (https://TheBlog.Adobe.com)
Need A Holiday Fix amid the festivities now in full swing?  Celebrate the holidays "like a boss" with Adobe Document Cloud Tools. This season can be overwhelming with managing gift shopping, attending parties, curating the perfect cocktail menu for the office part and more. You're not alone, as reports indicate 88% of Americans say they feel stress during the season. So this year, Adobe Document Cloud is offering some help a free Holiday PDF Kit to ease some of the holiday stress away. The Holiday PDF Kit from Adobe offers a number of PDF templates, including Holiday cards, shopping lists, holiday paper fortune teller, office ad libs and more. Anyone can download the Holiday PDF Kit from Adobe Document Cloud at https://theblog.adobe.com, or just click HERE for direct access. For those who need to add their own personal flair, users can download free-trial of Acrobat Pro to edit and customize each of these templates to your own design. Also according to reports, it seems the most important parts for consumers are to spend quality time with loved ones (82%) and gift giving to loved ones (56%). With so much going this time of the year, give these templates a try to check off a few of the more stressful items off your list.
~~~
As the Executive Editor and Producer of "The Luxe List," Merilee Kern, MBA is an internationally-regarded brand analyst, strategist and futurist. As prolific consumer trends, lifestyle and leisure industry voice of authority and tastemaker, Merilee keeps her finger on the pulse of the marketplace in search of new and innovative must-haves and exemplary experiences at all price points, from the affordable to the extreme. The best-of-the-best across all product, service and travel categories—as well as noteworthy marketplace change makers, movers and shakers—are spotlighted in her prolific cross-media platform work that reaches multi-millions each month via broadcast TV (her own major market/network TV show "Savvy Living" and copious other shows on which she appears) as well as print and online publications. Connect with her at www.TheLuxeList.com / Instagram www.Instagram.com/LuxeListReviews / Twitter www.Twitter.com/LuxeListEditor / Facebook www.Facebook.com/TheLuxeList / LinkedIN www.LinkedIn.com/in/MerileeKern.

***Some or all of the accommodations(s), experience(s), item(s) and/or service(s) detailed above may have been provided or arranged at no cost to accommodate this review, but all opinions expressed are entirely those of Merilee Kern and have not been influenced in any way.***
Sources:
https://www.foxnews.com/lifestyle/the-holiday-stress-out-88-percent-of-americans-study-claims
https://www.foxnews.com/lifestyle/the-holiday-stress-out-88-percent-of-americans-study-claims
Photo courtesy Time Life