If you've been looking for a brand-new Wireless Controller for your Nintendo Switch, that search might have come to an end. The PowerA Enhanced Wireless Controller is a more affordable wireless option that's available in a variety of colors and designs.
This affordable wireless controller is officially licensed by Nintendo. The controller packs some cool features like Integrated Motion Controls and Advanced Mappable Gaming Buttons, allowing you to play your favorite Nintendo Switch games like a pro.
Let's take a look at it and see everything the controller has to offer.
DESIGN & SPECS
The PowerA FUSION Wired FightPad for Nintendo Switch features a simple yet stylish design. At the front of the controller you'll find its buttons layout that provides a range of options and versatility to control your character during your gaming sessions.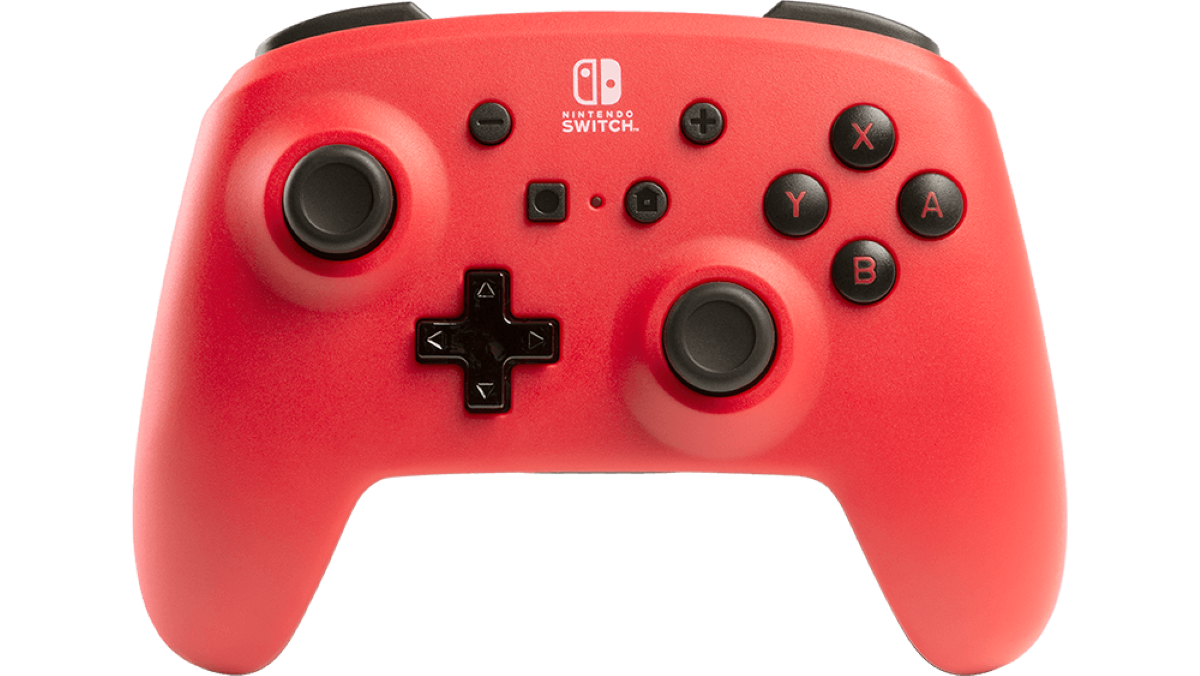 At the top middle of the layout you'll find four different Switch System Buttons (+, -, Home, Capture). At the Center (Right) and Top Left you'll find two Precision-Tuned Analog Sticks. Located at the Center (Left) you'll find an 8-way plus-shaped color D-pad (metallic D-pad in some color models). At the Top Right you can find a Nintendo ABXY button layout (larger than Joy-Con). And lastly, at the back of the controller you'll find the Left/Right Shoulder Buttons and Triggers (L/R/ZL/ZR).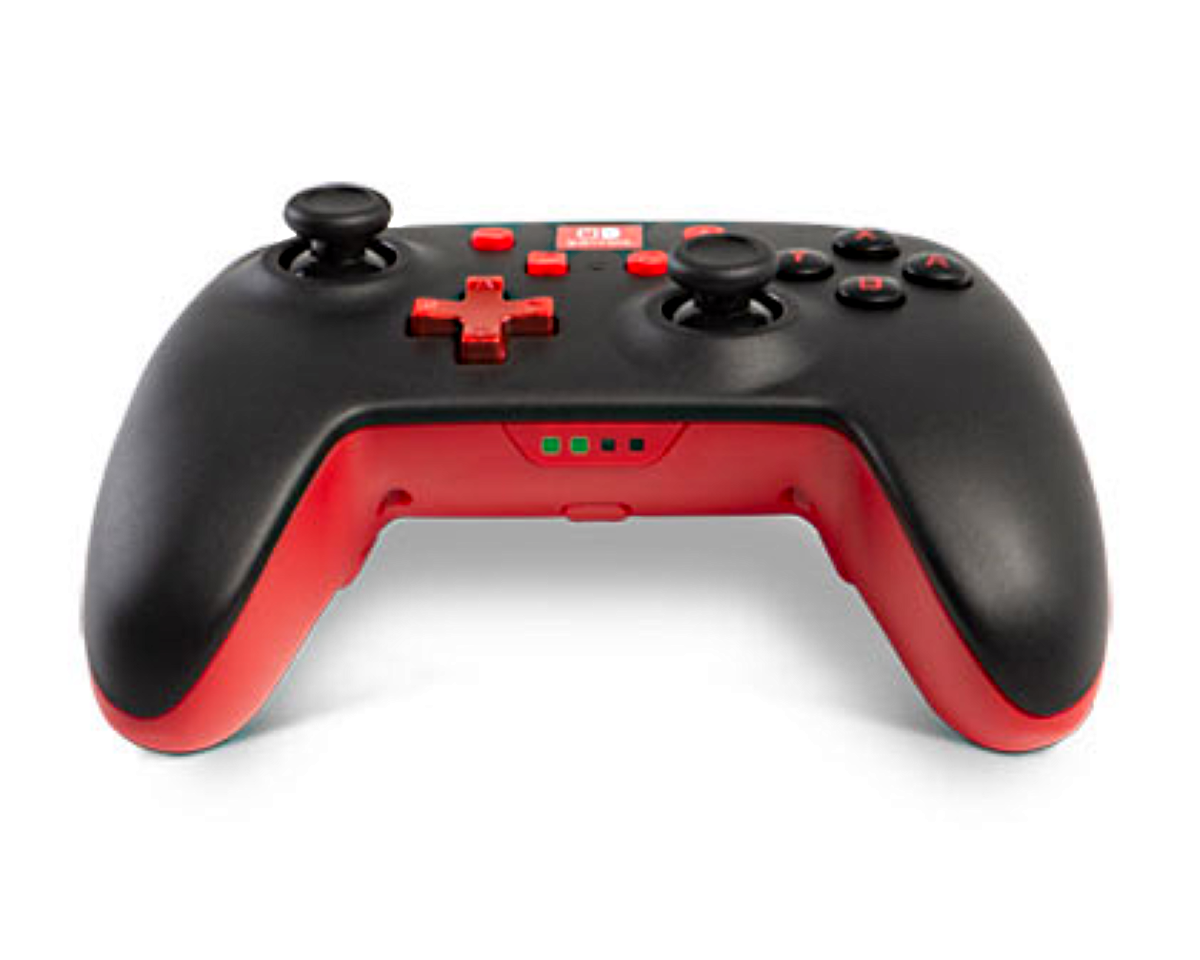 The controller comes equipped with 4 LED Indicators that inform the users about: Controller Power, Button Mapping, Player Number and Low Battery Warning. The 4 LED Indicators are centered at the lower part of the controller's body.
It's important to note that the controller doesn't support Rumble (three strengths vibrations) or HD Rumble (more precise and varied vibrations), as well as IR or Amiibo NFC.
Connectivity
The controller offers reliable wireless connectivity and connects to your Nintendo Switch via Bluetooth 5.0. This provides a virtual lag-free experience without using any pesky adapters or USB dongles.
BATTERY AND BATTERY LIFE
The PowerA Enhanced Wireless Controller for the Nintendo Switch can offer up to 30 hours of gameplay (battery life), and runs on two AA batteries. These already come included.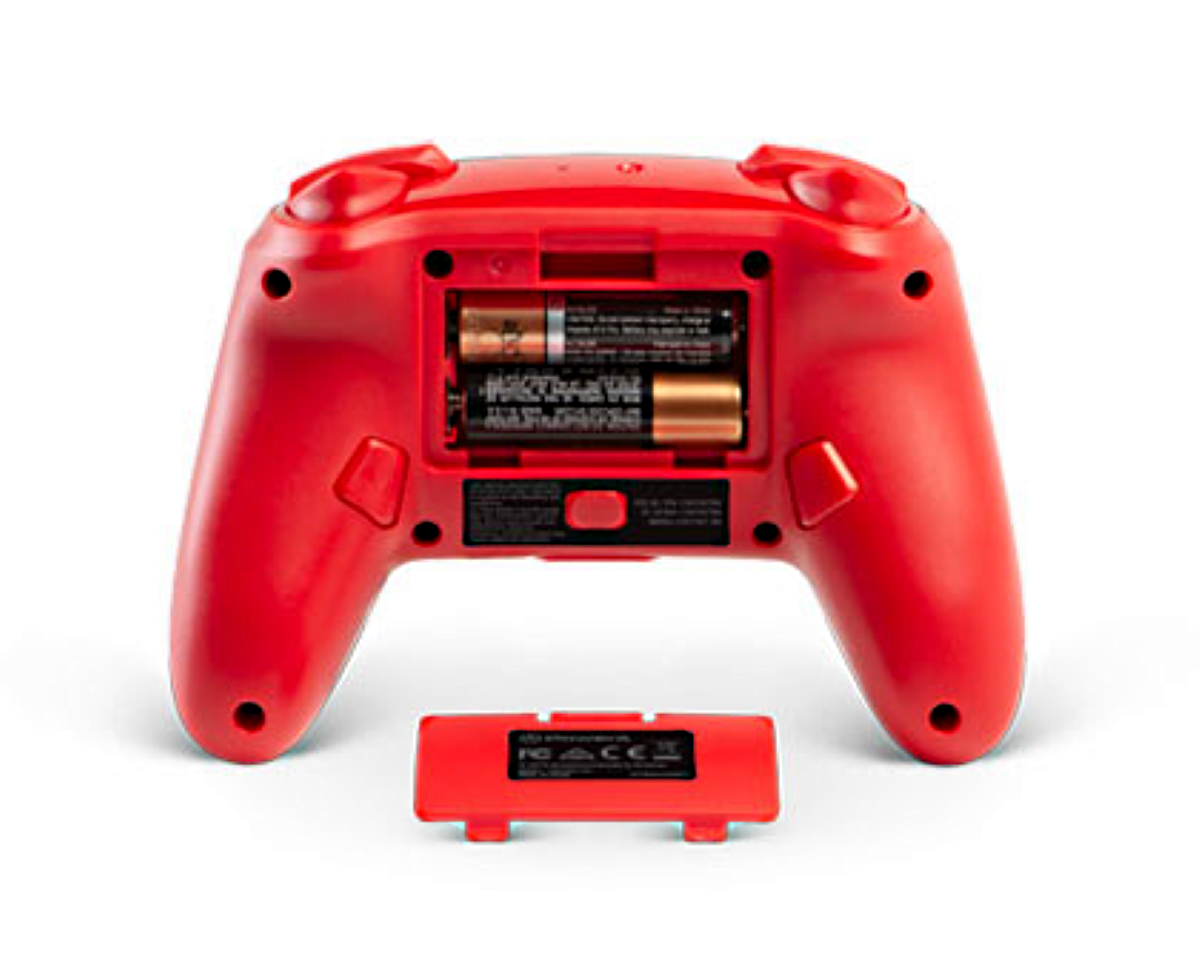 FEATURES
Integrated Motion Controls
The PowerA Enhanced Wireless Controller for the Nintendo Switch is also motion-friendly, which allows you to have a more authentic gaming experience.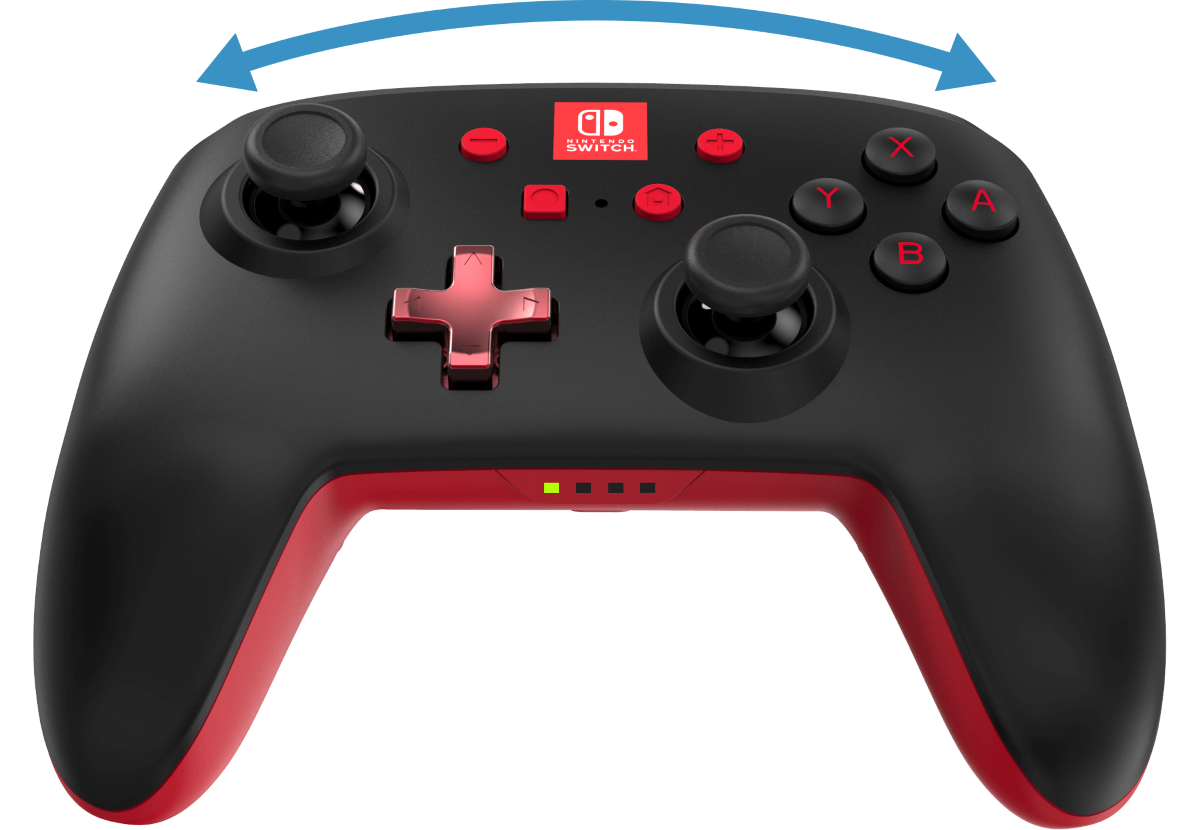 Advanced Gaming Buttons
At the bottom of the controller (under the controller) users will also find a total of three customizable buttons. There's one (1) Program Button and two (2) Mappable Buttons located at the back of the controller. This means that instead of having to click on the analog stick while running you can just map additional actions to either button to ultimately get a competitive advantage instead of getting slowed down.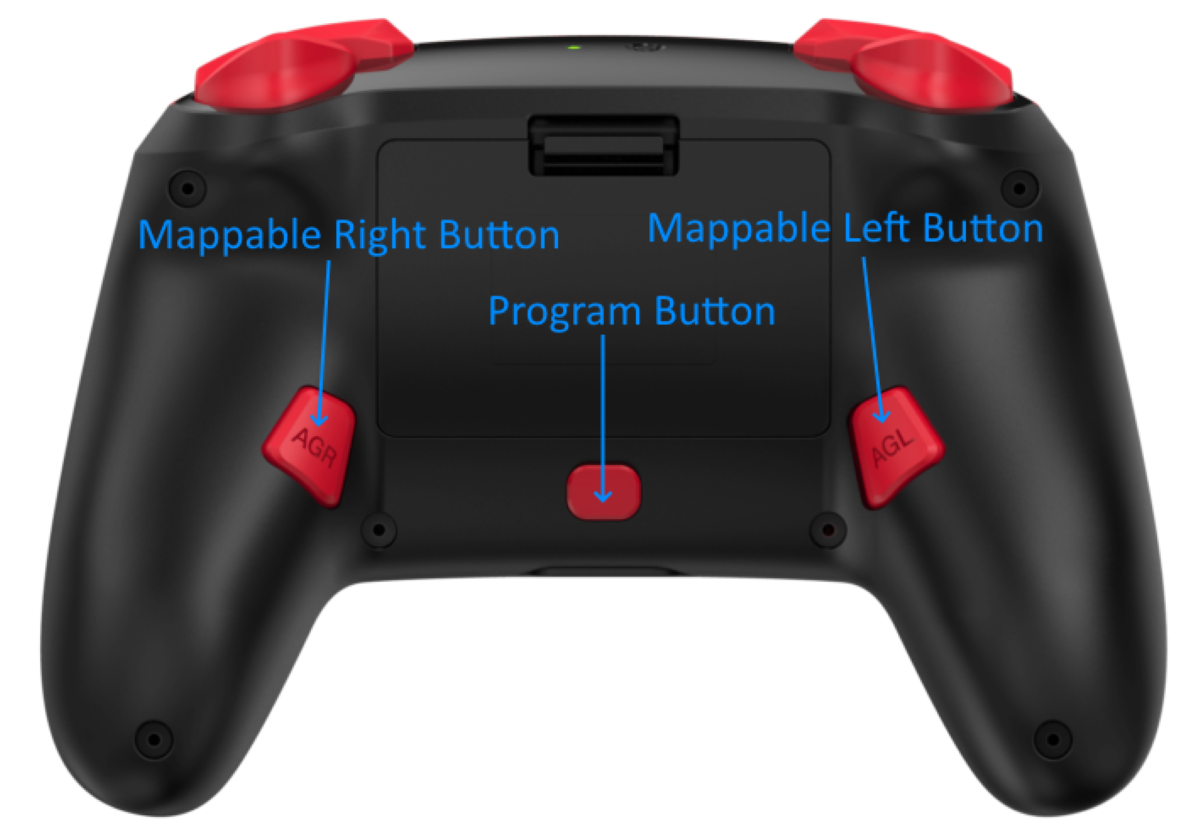 FINAL THOUGHTS
The PowerA Enhanced Wireless Controller for the Nintendo Switch puts a wireless, motion-friendly connection and mappable controls in your hands at an affordable price. The controller is designed to provide you with the best gameplay experience for your favorite Nintendo Switch games.
The controller features a versatile design, comes packed with a ton of features, and can even be customized to give you an advantage while gaming.
The PowerA Enhanced Wireless Controller is available in a total of 9 different color models: Black, White, Red, Mario Silhouette, Link Silhouette, Retro Mario, Diablo III, Super Mario Bros. 3, and Princess Zelda.

If you're interested in getting yours, each PowerA Enhanced Wireless Controller is currently priced at $50 (no matter what color model you pick). You can order yours online right now, directly from PowerA's official website, which you can access by clicking here.