If you're looking for a brand-new set of True Wireless Stereo (TWS) speakers, then take a look at the Woodulisten Bluetooth speaker.
These beautiful True Wireless Stereo Speakers are carved directly from Beech Wood. These two little TWS Bluetooth speaker can easily produce a crisp, clear and natural sound that will instantly fill your room and brighten your day.
Let's take a look at them and see everything they have to offer.
DESIGN & SPECS
The Woodulisten Bluetooth Stereo Speakers feature a simple and clean design that looks astonishing from any angle. These elegant speakers are carved from natural Beech Wood, giving them a beautiful natural wood look.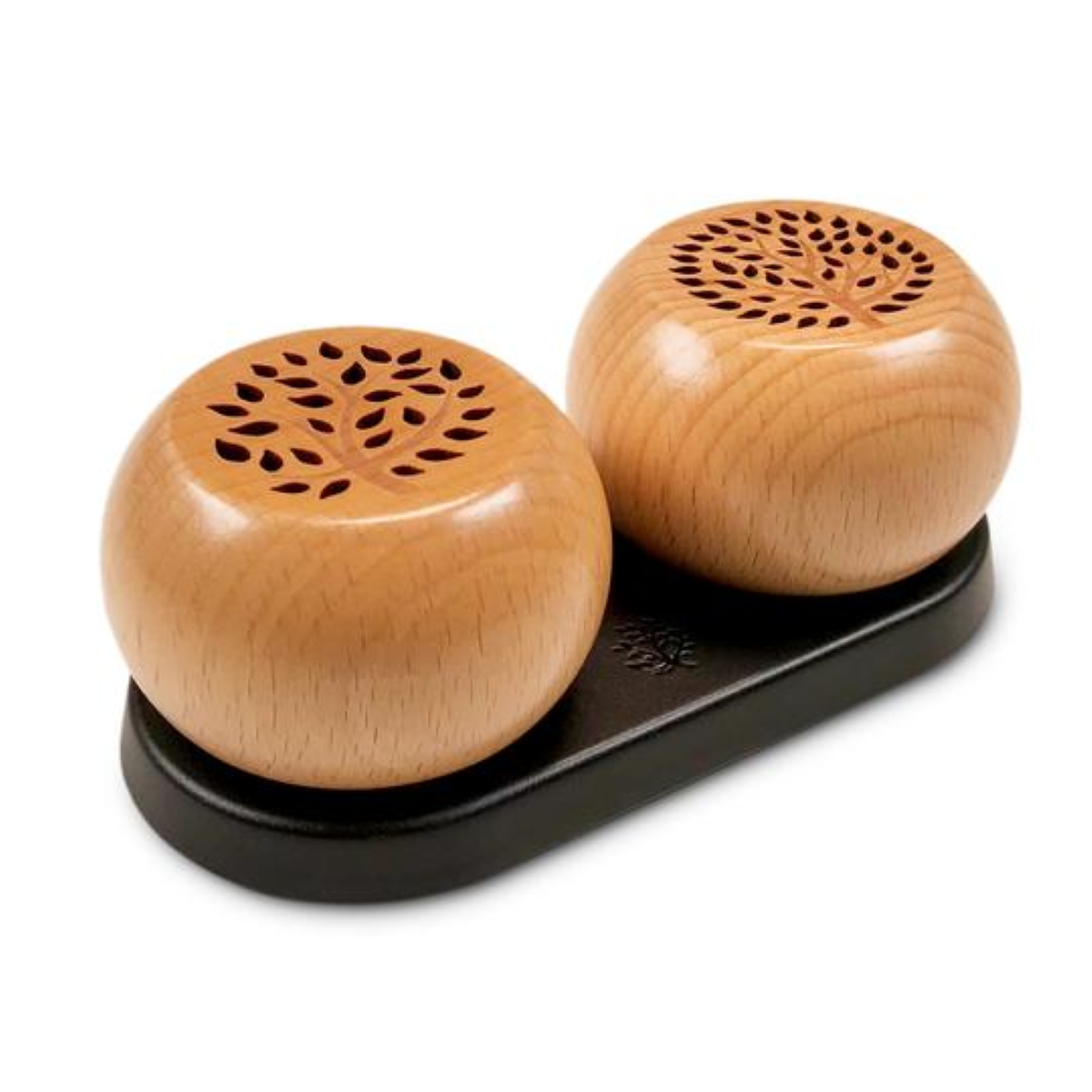 Their acoustic design is modeled after a guitar, allowing the speakers to get a rich resonance from the wood body, making them capable of producing crisp and clear sound.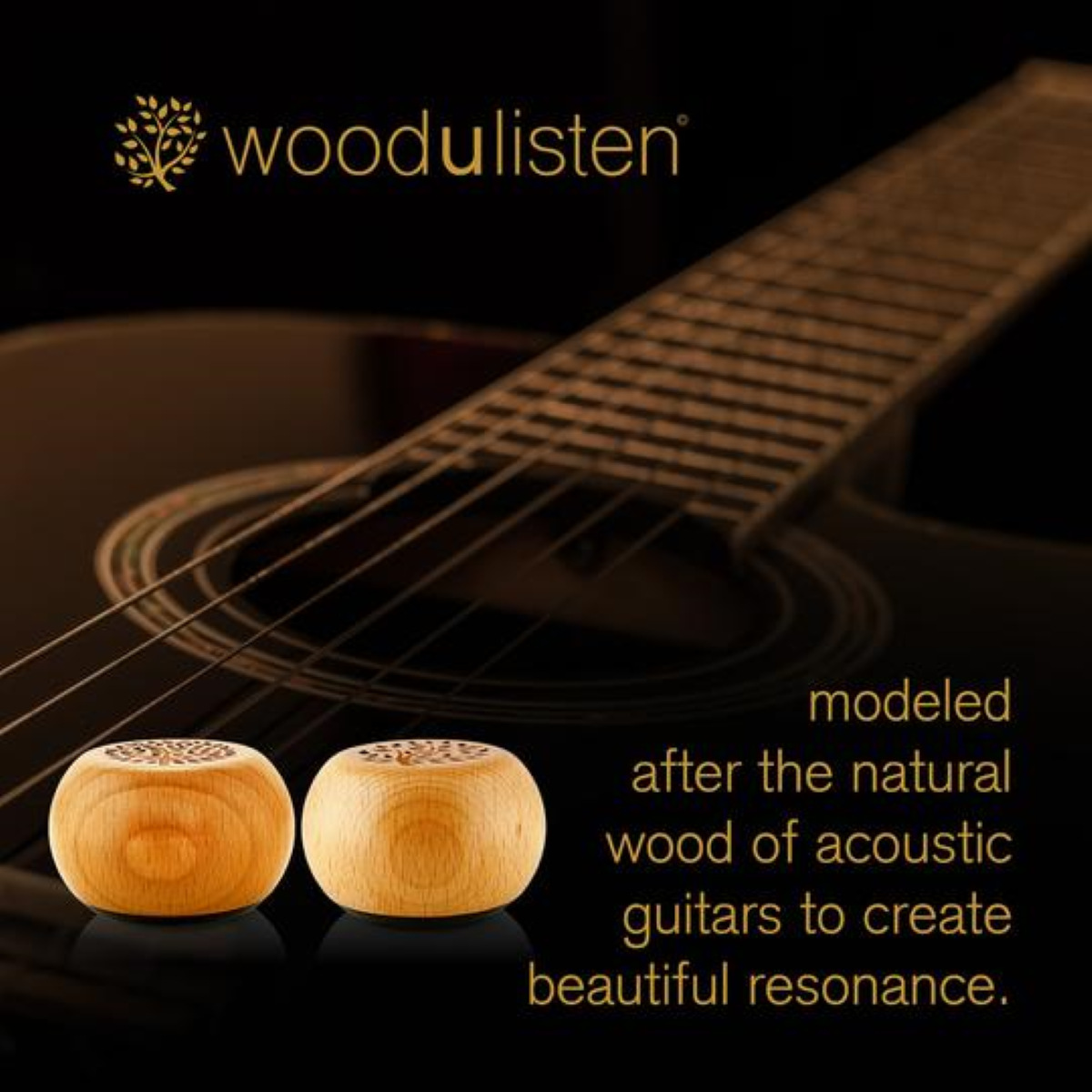 These small beautiful Bluetooth speakers come equipped with a 4-watt Audio Driver for an impressive and immersive sound experience, as well as a built-in mic that can be used for hands-free calls or to communicate with a voice assistant.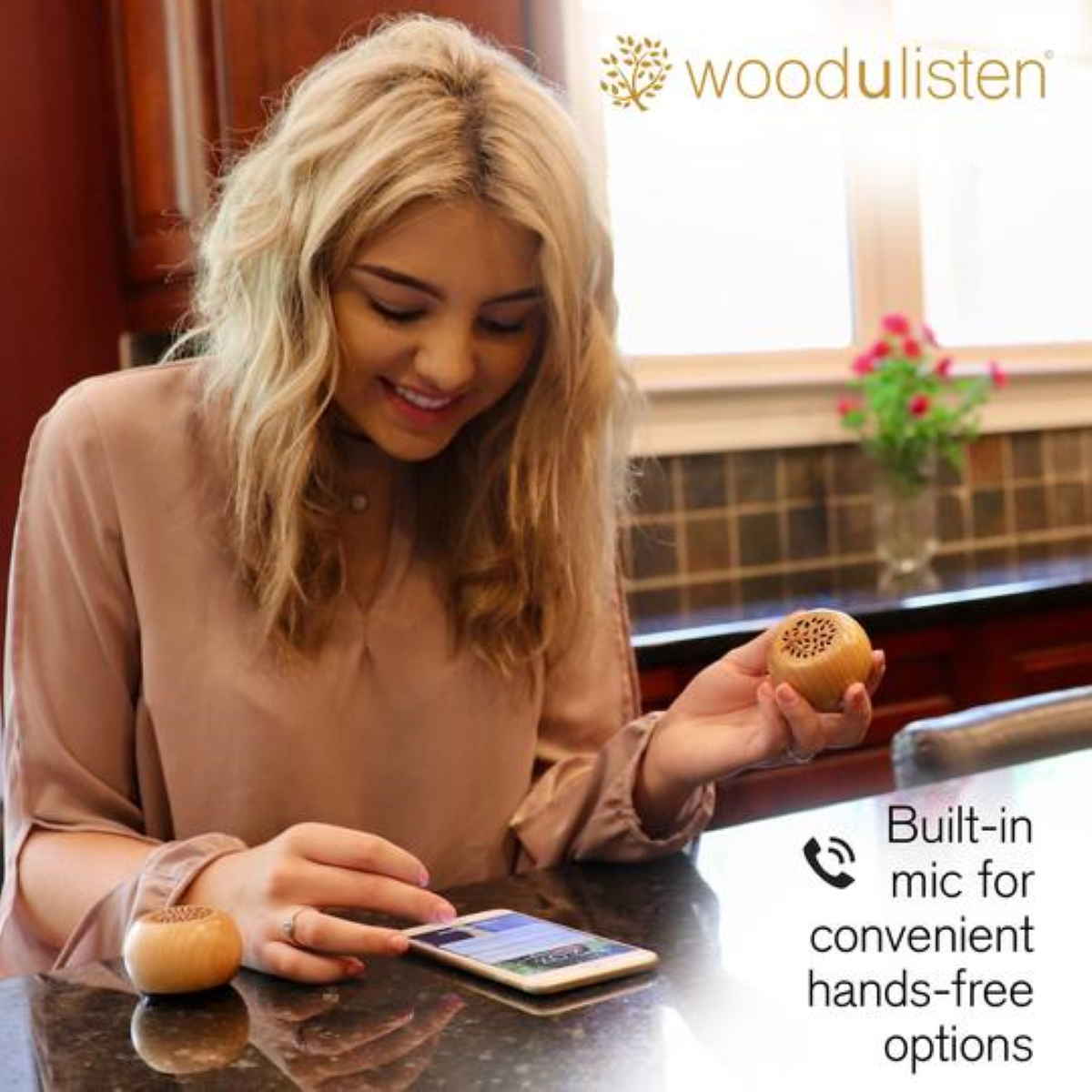 Lastly, the speakers also feature state of the art Bluetooth 4.2 Technology which allows you to pair them with your smartphone.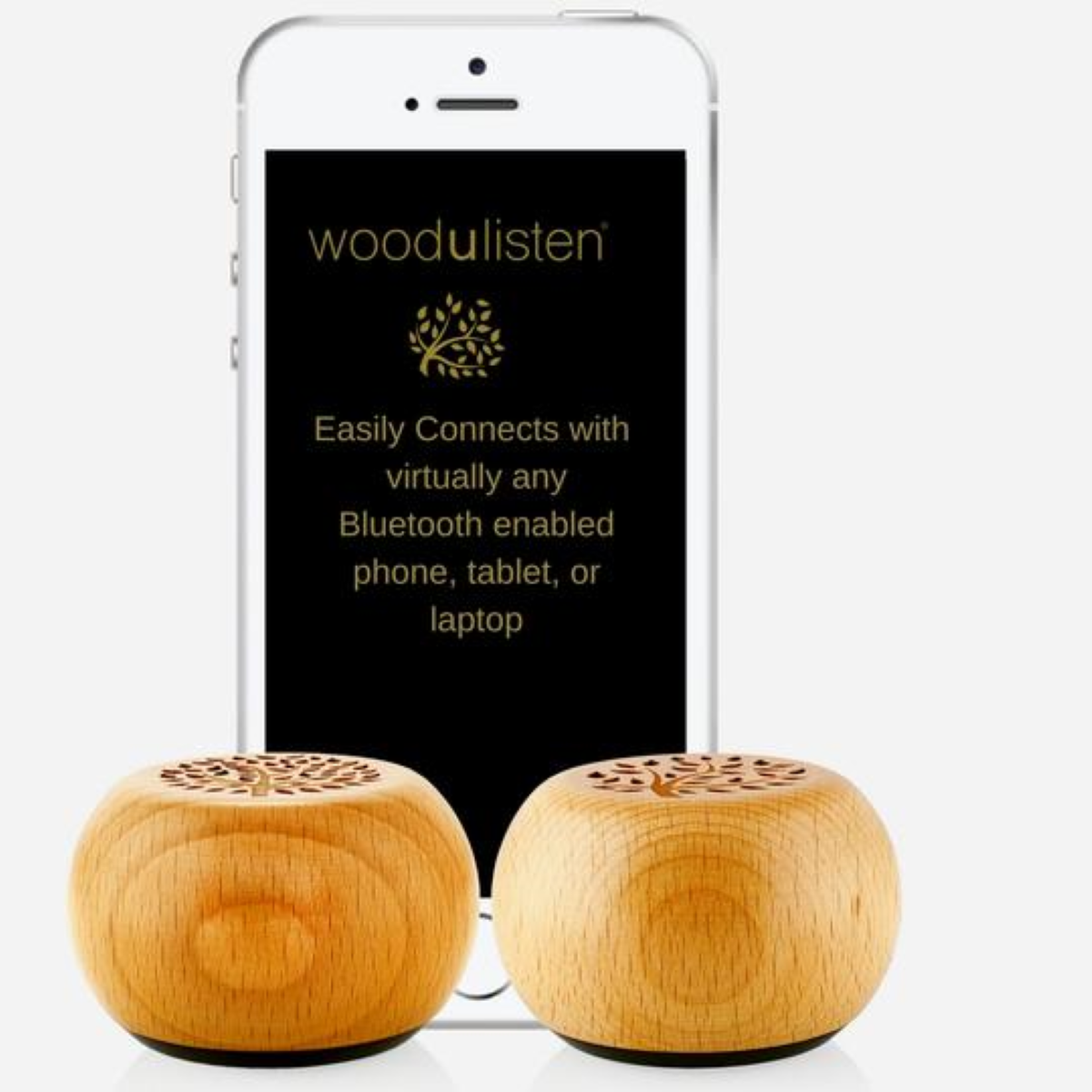 BATTERY & BATTERY LIFE
The Woodulisten Bluetooth Stereo Speakers come equipped with built-in rechargeable batteries, which offer a long-lasting battery life of up to 6 hours. This promotes portability, allowing you to bring these elegant speakers and your music with you, wherever you go.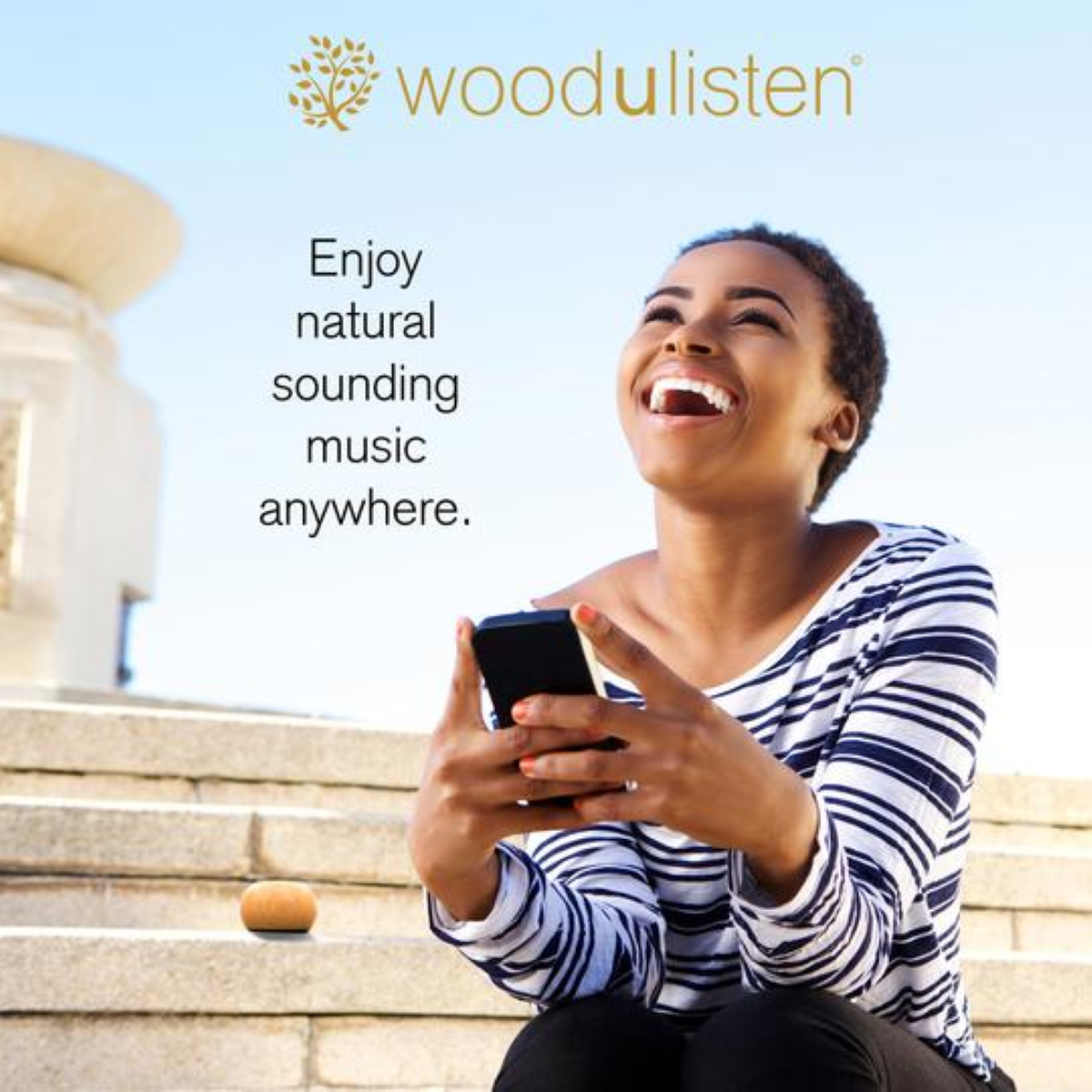 These come with an included convenient double wireless charging dock that allows users to easily charge both speakers simultaneously via magnetic twist-lock wireless charging.
WHAT'S IN THE BOX?
This set of speakers comes in a simple, yet beautiful black cardboard box with a golden pattern (lettering and logo).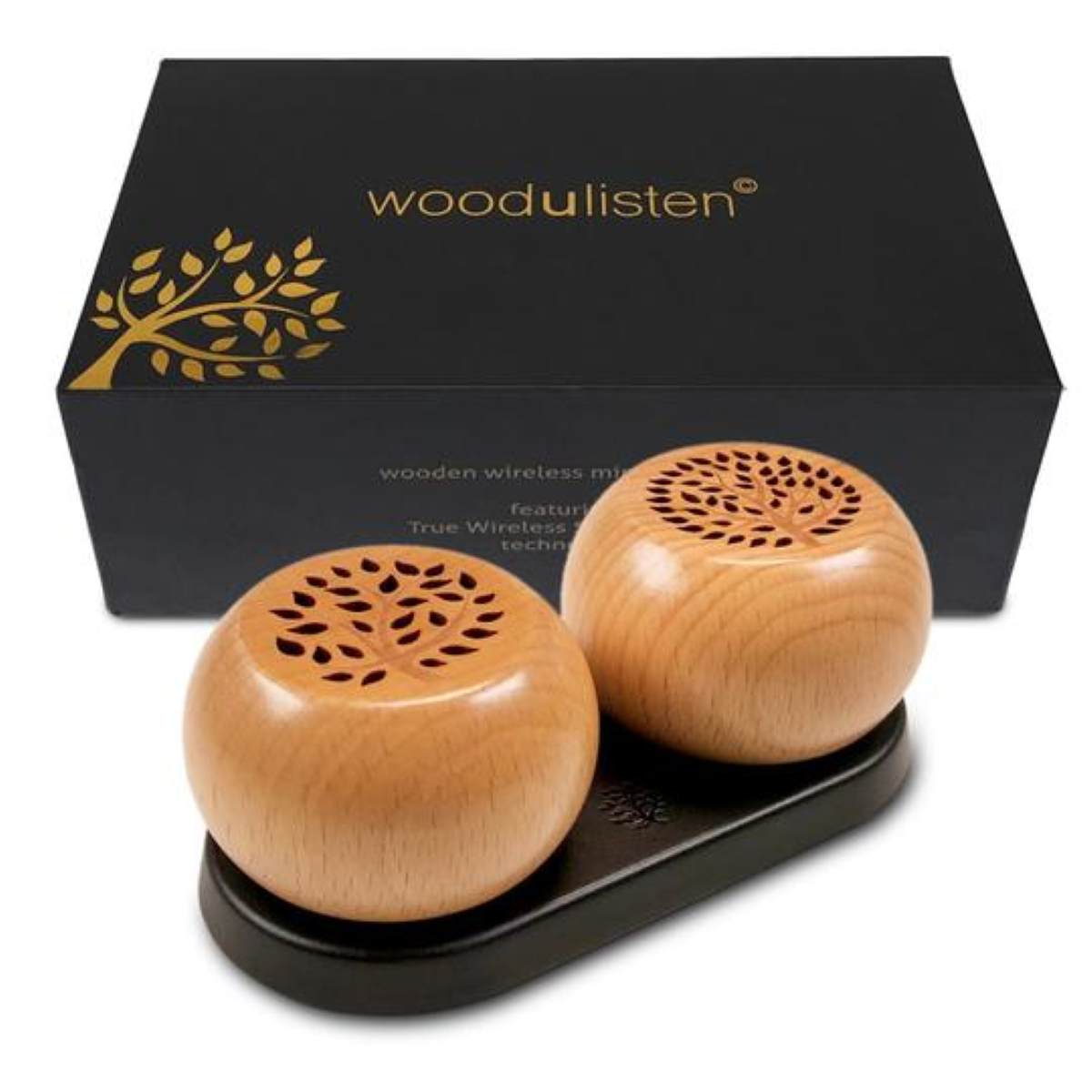 Inside their package users will find: two (x2) Woodulisten Bluetooth speaker, one included double wireless charging dock, and additional charging cables.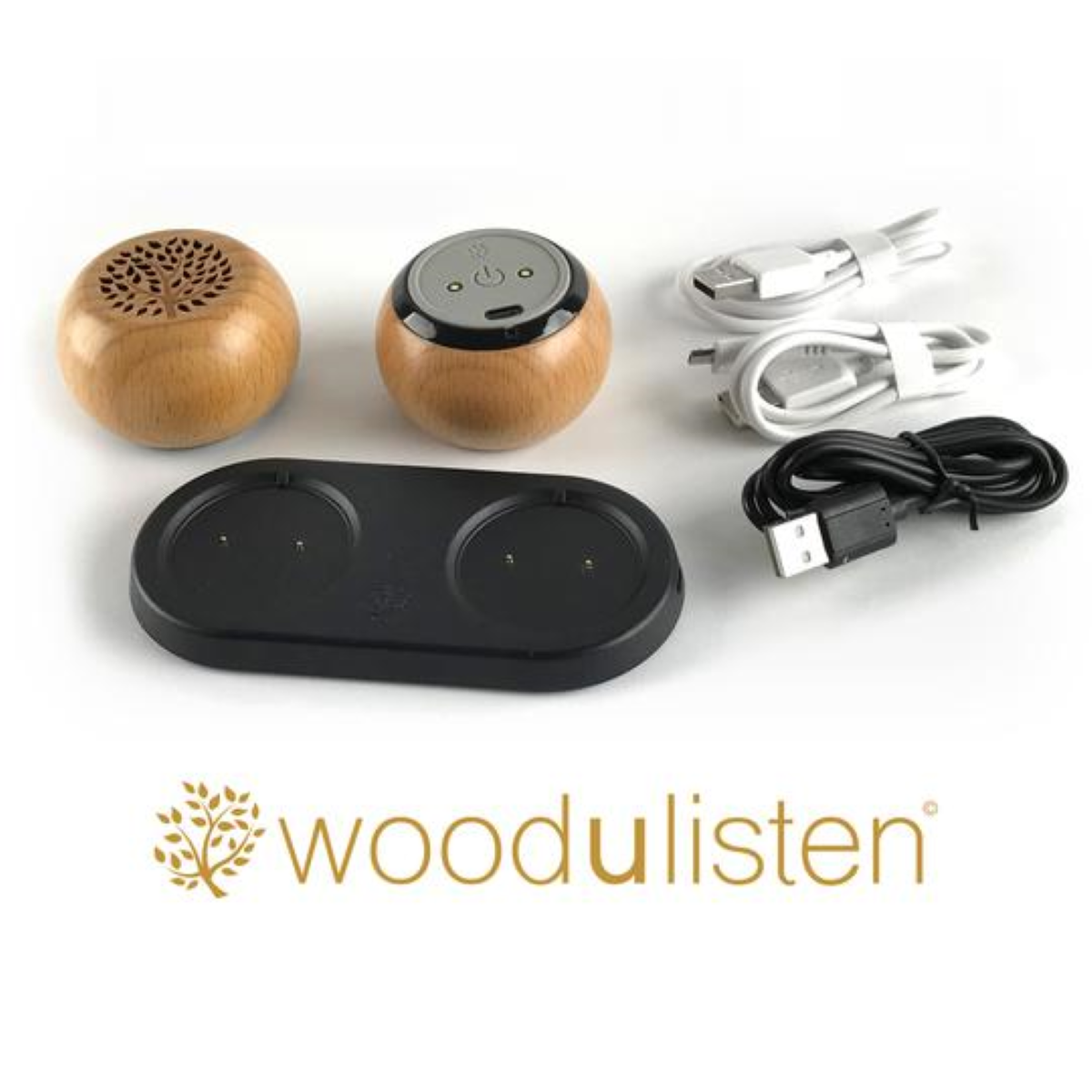 FEATURES
True Wireless Stereo Technology (TWS)
These speakers feature True Wireless Stereo Technology (TWS), meaning you can use them individually or pair them together for an amazing Stereo Audio Experience.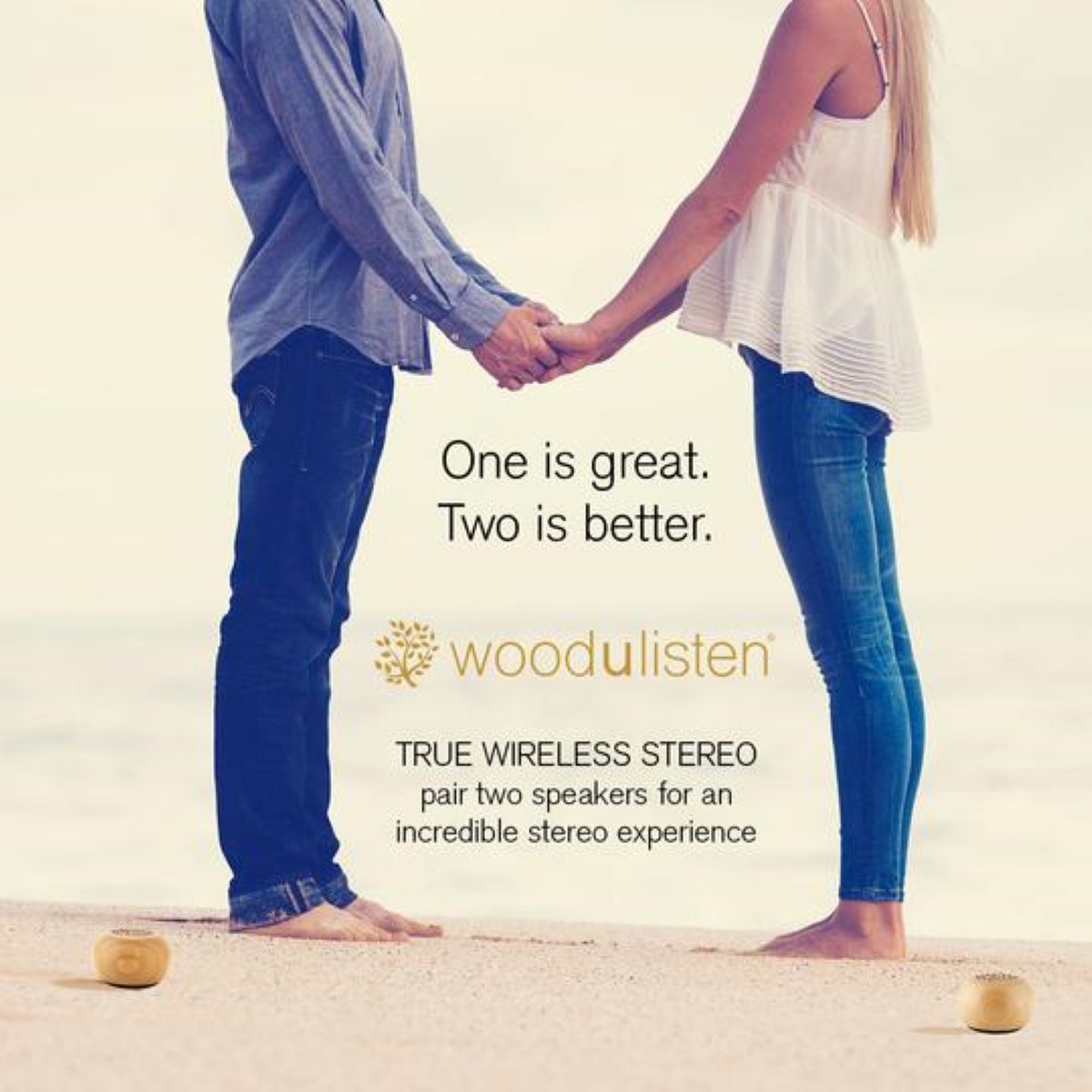 Voice Assistant Support
As stated before, the speakers also come equipped with a built-in mic, which makes it possible for you to engage in hands-free calls as well as communicate with either Amazon Alexa or Google Assistant.
FINAL THOUGHTS
The Woodulisten Bluetooth Stereo Speakers are small beautiful TWS speakers that are carved directly from natural Beech Wood. They offer up to 6 hours of battery life, come with an included double wireless charging dock for both speakers, and feature Bluetooth 4.2 and Voice Assistant Compatibility.
If you're interested in getting them, they're currently discounted from their normal price of $80, and each set is currently going for $70. You can get them right now, directly from My Audio Pet's official shopping page, which you can access by clicking here.