If you're looking for a new portable charger/power bank that you can use to power up all of your portable devices during your busy daily routine, then the Zendure SuperMini 10,000mAh USB-C PD Portable Charger might be exactly what you need.
The Zendure SuperMini is a credit card size 10,000mAh power bank that easily fits inside your pocket. With it you can extend your smartphone usage for up to 2-3 days.
This portable charger features 18W Power Delivery, allowing it to fast charge your iPhone X up to 50% within a mere 30 mins.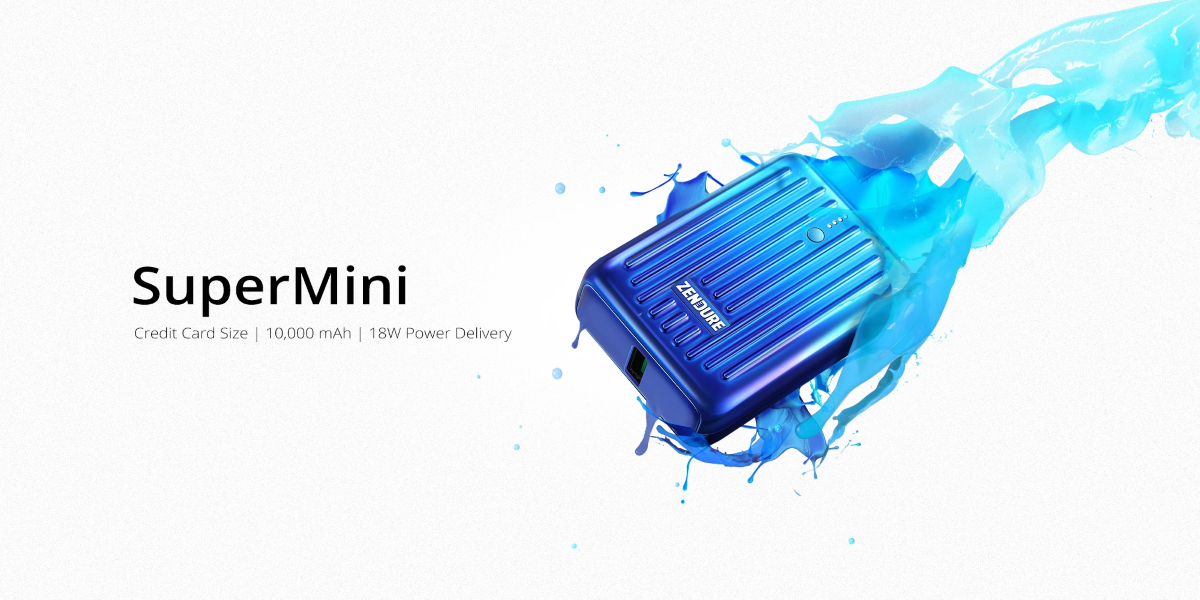 Let's take a look at this awesome portable charger and check everything it has to offer.
DESIGN & SPECS
As stated before, the Zendure SuperMini is a small portable charger. The device only measures 3.1 inches long by 2.2 inches wide by 1 inch tall (79mm x 56mm x 26mm) and is also extremely lightweight, weighing a measly 6.35 oz (180g).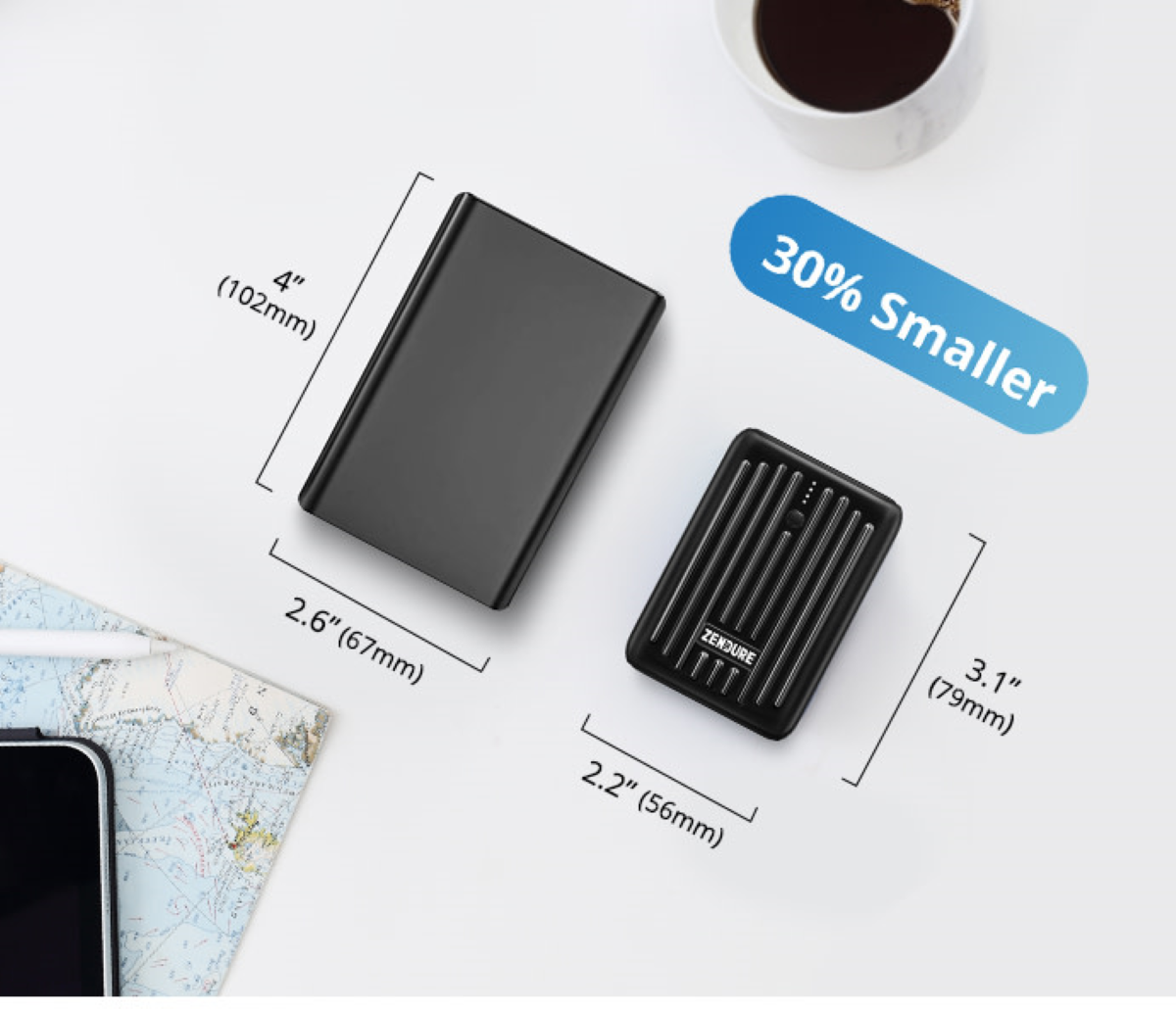 The device is incredibly small, and can easily fit in your backpack, one of your jacket's pockets, or you can ultimately carry it in your hand without any inconvenience.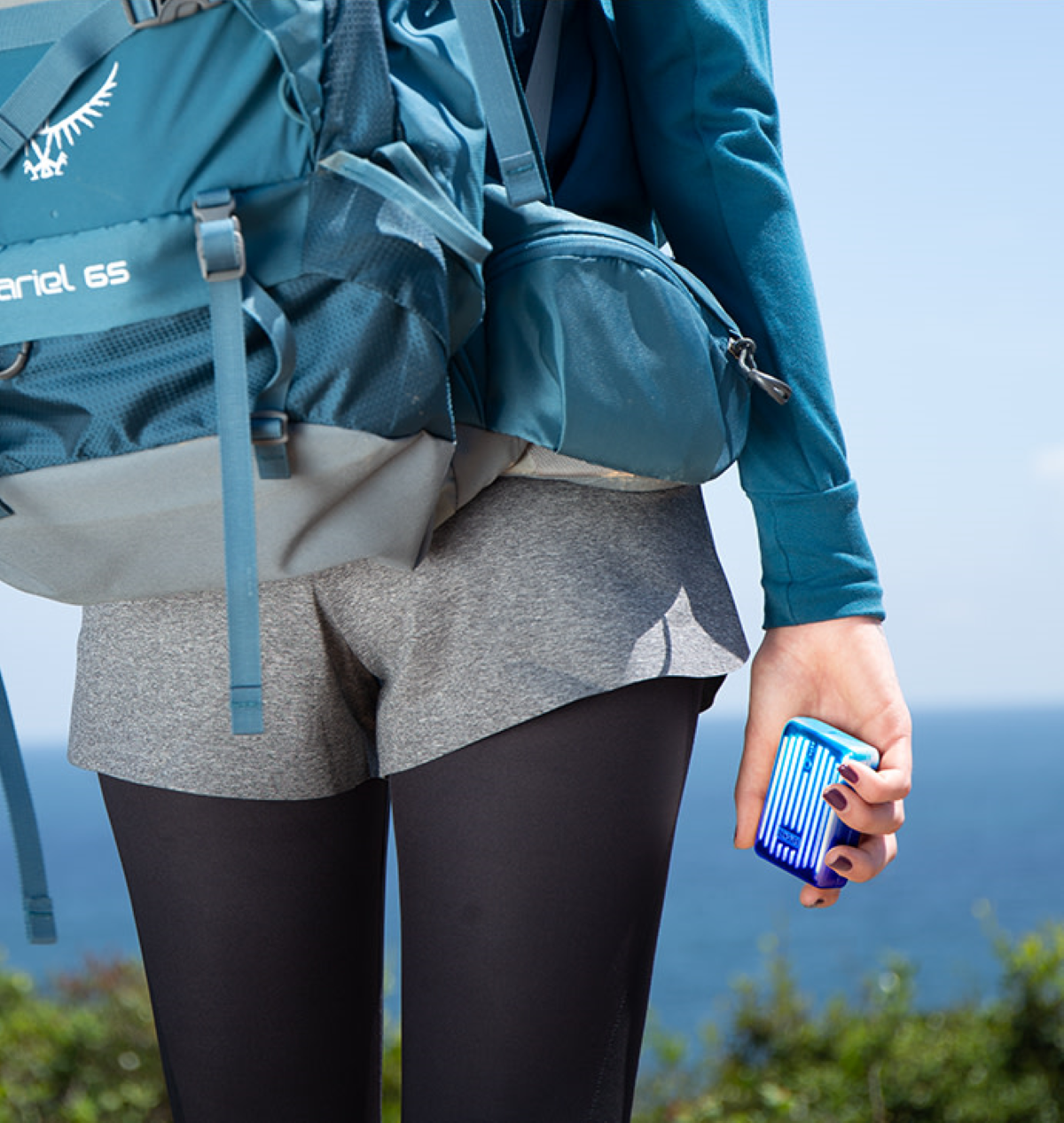 The Zendure SuperMini Portable Charger features one USB-C Input, working at 5V/3A, 9V/2A, 12V/15A, 18W Max; (PD), and one USB-C Output that works at 5V/3A, 9V/2A, 12V/1.5A, 18W Max; (PD) and that also doubles as a USB-A Output, working at 5V/3A, 9V/2A, 12V/1.5A, 18W Max; (ZEN+ 2.0).
This power bank can recharge your portable devices at a maximum output wattage of 18W.
COMPATIBILITY
The Zendure SuperMini features Universal Compatibility, meaning it offers a broad compatibility with many devices that extends to Apple, Samsung Galaxy, Huawei, OnePlus and Nintendo products, as well as many other brands.
BATTERY & BATTERY LIFE
The Zendure SuperMini Portable Charger comes equipped with a built-in rechargeable battery that features a massive 10,000mAh Battery Capacity (3.63V / 36.4Wh).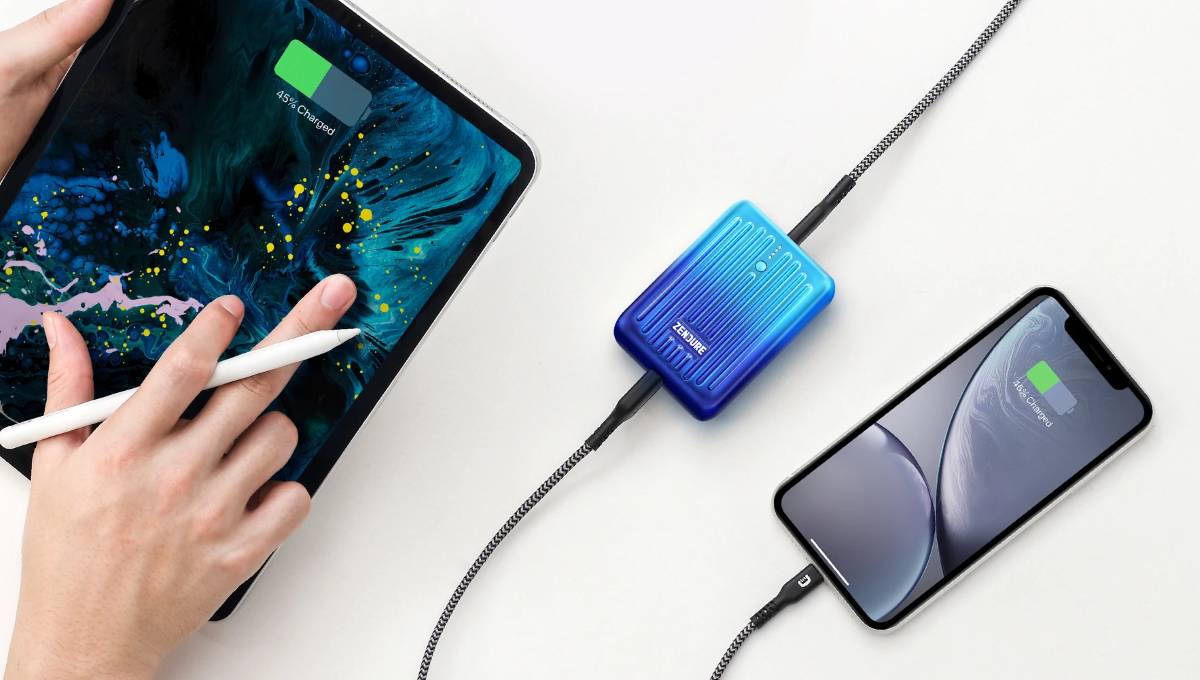 While a standard portable charger may take more than five hours to recharge at 2 amps, the SuperMini's USB-C PD port enables rapid 3- hour recharge performance.
Alternatively, its USB-A port supports ZEN+2.0 with Adaptive Quick Charge, taking advantage of the rapid-charging capabilities of compatible QC 3.0 devices.
With USB-C PD (Power Delivery) technology and 10,000mAh of charging capacity, the SuperMini conveniently maintains 1-2 days of mobile power for most flagship phones and tablets, and can also nearly double the battery life of small laptops.
The SuperMini also supports up to 18W of fast charging capability through both its USB-C port and USB-A port. With up to 18W of Power Delivery (PD), SuperMini can charge iPhone X up to 50% in 30 mins with a USB-C to Lightning cable.
FEATURES
X-Charge Mode for Low-Power Devices
The SuperMini is compatible with low power devices, and this includes wearables like smart watches and wireless earbuds.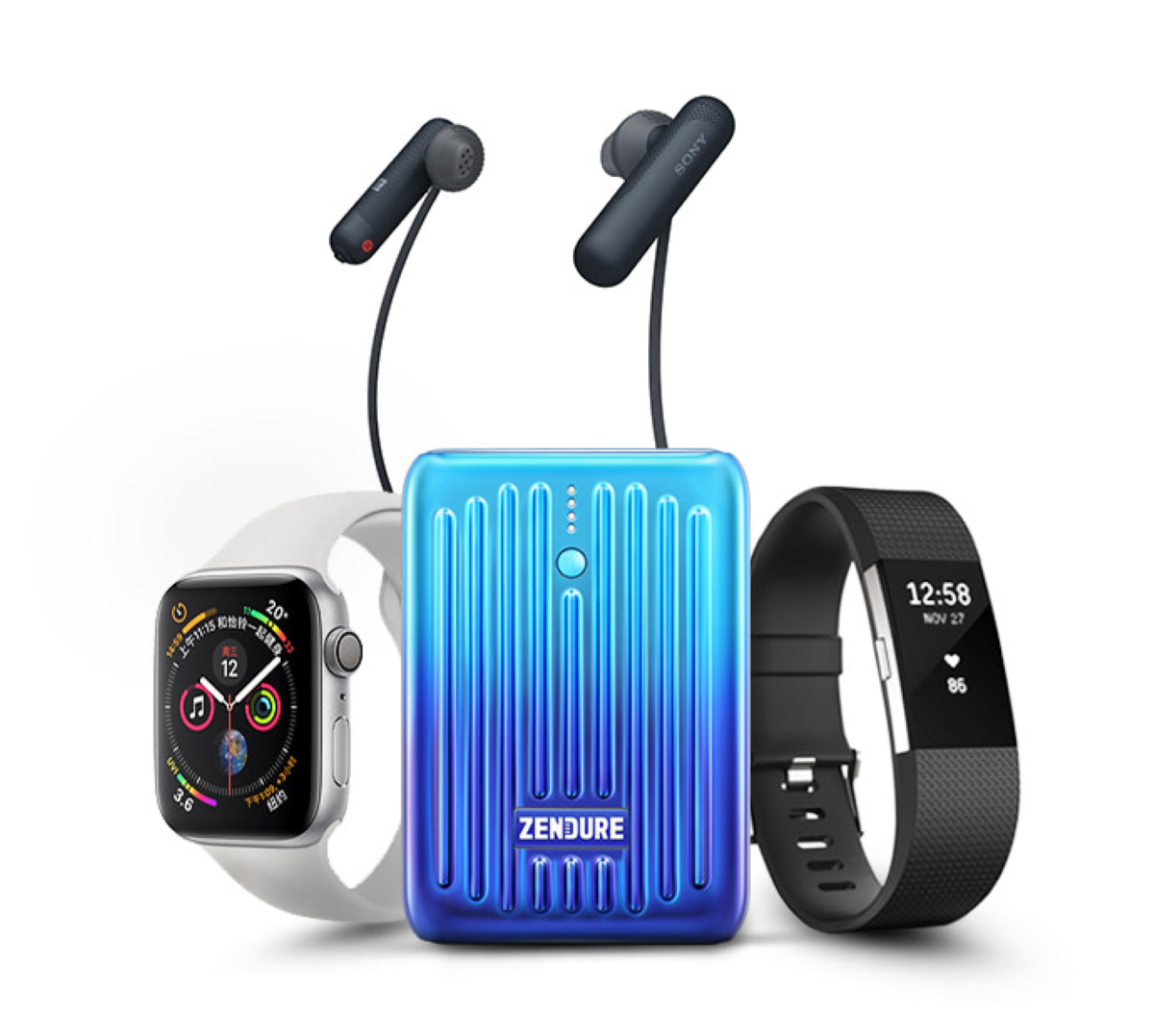 While typical portable chargers have a minimum charging threshold above the power needed to charge these devices, the SuperMini's X-Charge Mode disables that very same threshold.
To enable X-Charge Mode, all you have to do is press the charger's X-Charge Mode button twice. After that, the SuperMini's status lights will then continuously move up and down to indicate that X-Charge Mode has been activated.
To turn off X-Charge Mode, just press the button two times again. It's also worth to mention that its recommended that users disable the X-Charge Mode when their SuperMini is not in use to ultimately conserve the battery.
FINAL THOUGHTS
The Zendure SuperMini Portable Charger comes equipped with a 10,000mAh Battery that can be recharged in just 3 hours and offers up to 18W of fast charging capability, while also featuring X-Charge Mode for low power devices and wearables like smart watches and wireless earbuds.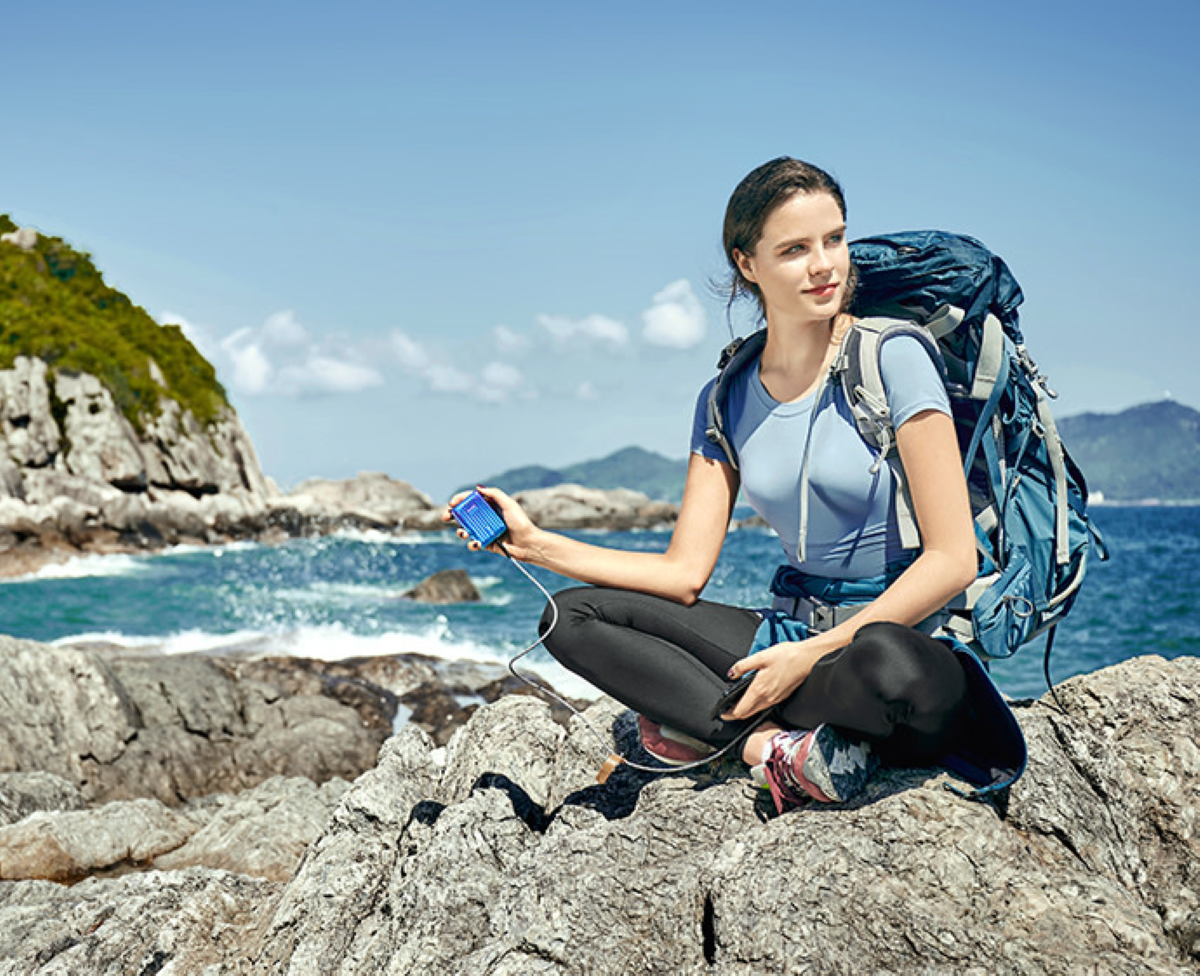 The SuperMini is currently available in three (x3) different color models: Silver, Black, and the company's stunning new color model, Blue Horizon.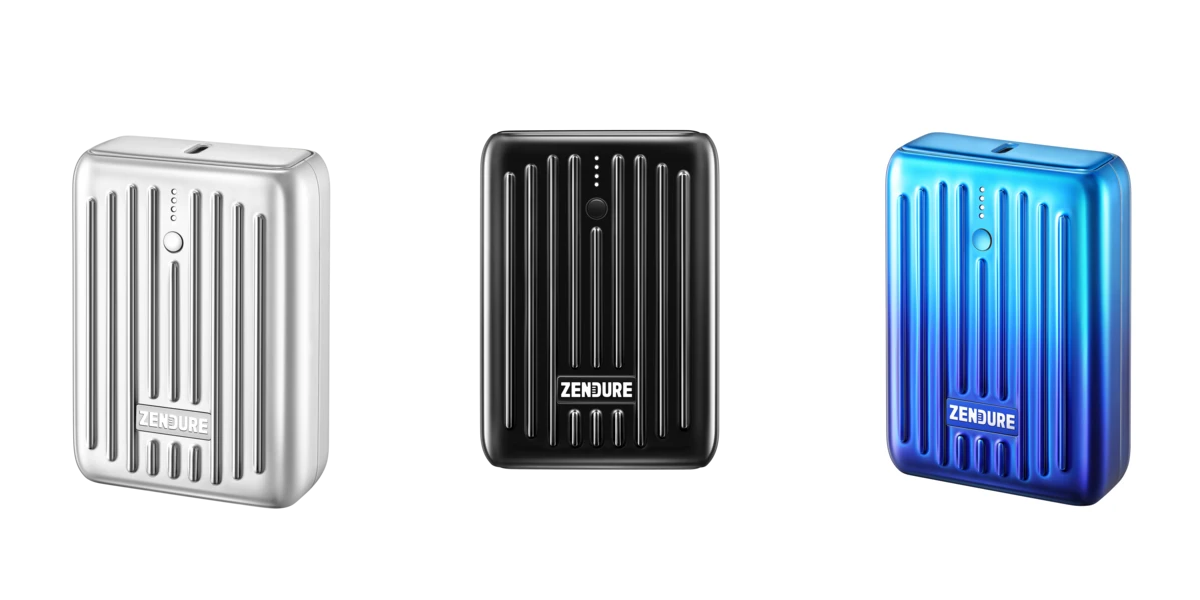 "SuperMini boldly adopted this distinctive blue ombre color which is usually seen on high-end smartphones, but is very rare in portable chargers. It is not only hard to implement on the finished surface, but could also greatly increases the cost of production. We spent several months and tried dozens of colors before finally choosing Blue Horizon. To achieve the best surface color for SuperMini, our designers and project colleagues spent over 500 hours to optimize and test many different surface treatments."
If you're interested in getting the Zendure SuperMini 10,000mAh Portable Charger, each unit is currently going for $80, no matter what color model you choose to go with, and comes with a 2-year warranty. You can order yours online, directly from Zendure's official shopping page, which you can access via this link.