Vinyl records are usually the common choice for most audiophiles, as Vinyl sounds much better than MP3s ever could. That's because most of the music is broadcasted in some lossy format, meaning it involves the dissipation of electrical/electromagnetic energy. Nowadays, with more recent sound formats, sound details are largely missed, and the overall quality they pack is also reduced. That happens because audio files need to get compressed to make them small enough to store thousands of them on your Smartphone, as well as to stream them online. If you're looking to enjoy top-notch sound from your records and get the best Hi-Fi sound experience ever with the convenience of wireless streaming, then the ION Audio Pro500BT Walnut Turntable might just be tailor made for you.
The ION Audio Pro500BT Walnut Turntable is a High-Performance Belt-Drive Streaming Turntable that easily allows audiophiles to get the purest and most rich and organic musical experience for their beloved Vinyl records. Literally nothing beats the sound of this top-quality turntable.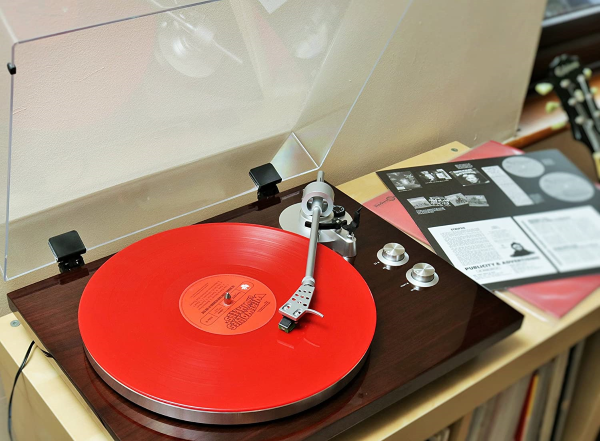 While some audiophiles and musicians might say that chopping a song into 1000's of digital pieces and then trying to re-assemble it into its original form is the best way to go, that couldn't be further way from the truth. Only using a great analog turntable like the Pro500BT will allow you to play your greatest records while getting the best audio experience that you could possibly hope for.
It's also important to note that Vinyl Records require a lot of attention when it comes to their maintenance and care, as these can get easily damaged, and ultimately, get a stronger surface noise.
Furthermore, while surface noise from dust and dirt is best kept to a minimum for the sake of fidelity and longevity of each of your Vinyl records, many vinyl collectors state that crackles and pops are part of the whole pure vinyl experience.
Nonetheless, Vinyl records can also be seen as "the ultimate physical format", as the awesome sound produced by these offers much better sound dynamics than any other sound format currently available.
Whether it's that little crackling sound on the background of the audio right before the song starts or even a lower fading guitar cord swipe sound at the end of the song, right when the artists play the last guitar cord, Vinyl records are simply amazing.
Let's take a look at the ION Audio Pro500BT Walnut Turntable and check everything it has to offer.
DESIGN & SPECS
The ION Audio Pro500BT Walnut Turntable is somewhat large, measuring 17.48 inches long by 13.7 wide by 4.84 inches tall.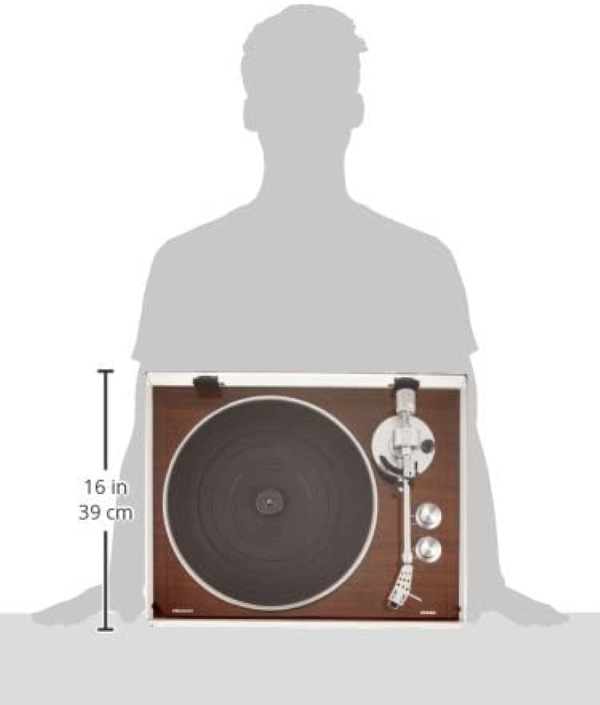 This classic, no-compromise high-performance belt-drive streaming turntable features a stylish design that simply screams "30's" all over. The unit's design consists of a luxurious walnut finish with brushed aluminum controls, making this piece a gorgeous addition to any audiophile's living room.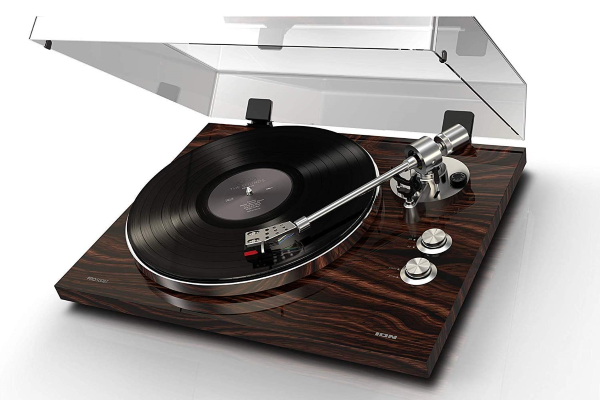 With the ION Audio Pro500BT Turntable you can easily extract and enhance every bit of detail and nuance from your prized vinyl record collection, as this high-performance turntable packs all the "must-have" features that are necessary for top-flight musical reproduction.
The ION Audio Pro500BT Turntable comes equipped with a unique leveling bubble with adjustable feet that ensures a perfectly level installation of your vinyl records for optimal sound quality. This basically means setting up the unit (the turntable) is both quick and easy, offering you a very simple installation method.
Additionally, while its quiet belt-drive turntable system with a mechanically isolated DC motor eliminates both residual motor noise and vibrations, its Gold-plated RCA jacks ensure that you always get an optimal signal transfer for the best possible audio quality.
Furthermore, the unit also comes with a built-in heavy die-cast anti-resonance aluminum platter that ensures an exemplary signal-to-noise ratio, while also packing a rubber non-slip mat that prevents record slippage.
This high-quality and high-performance turntable also accounts for a drive system with vanishingly low wow and flutter and a low-mass straight aluminum tonearm with an adjustable counterweight for precision damped cueing (precise tracking).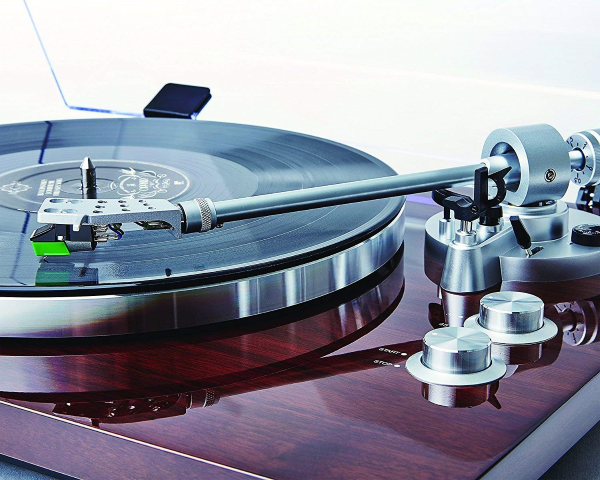 The unit also includes a high-quality pre-mounted magnetic cartridge that completes the package.
Lastly, the Pro500BT also packs a couple modern touches that make it even more enjoyable and convenient, such as a built-in switchable phono pre-amp for a better audio quality.
This built-in switchable phono pre-amplifier allows you to use the turntable with a traditional stereo or connect it directly to powered speakers that don't have a pre-amp, ultimately letting you get a better audio quality when listening to your favorite vinyl records.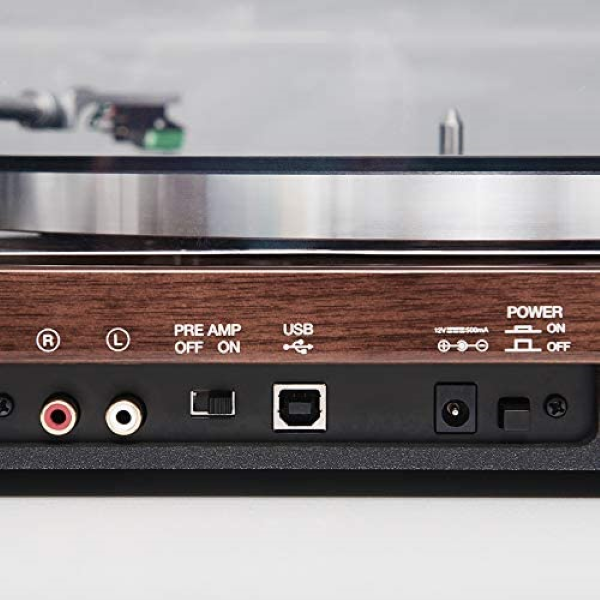 WHAT'S IN THE BOX?
Inside each package users will find: their ION Audio Pro500BT Walnut Turntable, an included Power Cable (to power up the unit), a USB cable (to connect the unit to any computer and convert your favorite Vinyl Soundtracks to USB files – discussed ahead in the Features Section), the turntable's Quickstart Guide, and an included Safety & Warranty Manual.
FEATURES
Streams Music Wirelessly to any Bluetooth Speaker
By using the Pro500BT, you can send the sound from your vinyl records wirelessly to any Bluetooth speaker you have.
This allows you to put the Pro500BT anywhere in your house – meaning where it's most convenient for you – and then put your Bluetooth speaker of choice where it sounds best – meaning on the best spot to easily spread sound across the entire room in a balanced and detailed way.
Not only does this mean that you can get high-quality sound that's transmitted wirelessly, but it also means that your days of dealing with cumbersome connection cables are over; once and for all.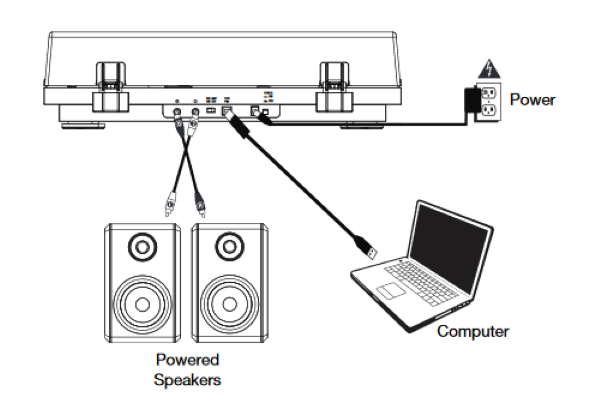 Convert Vinyl Records into Digital Files via USB
The Pro500BT also offers its users the ability to convert their analog records into digital files with ION Audio's free downloadable software and USB port for quick connection to any computer.
FINAL THOUGHTS
The ION Audio Pro500BT Walnut Turntable is a High-Performance Belt-Drive Streaming Turntable that allows you to stream your vinyl music wirelessly to any Bluetooth speaker and Convert Vinyl Records into Digital Files via USB.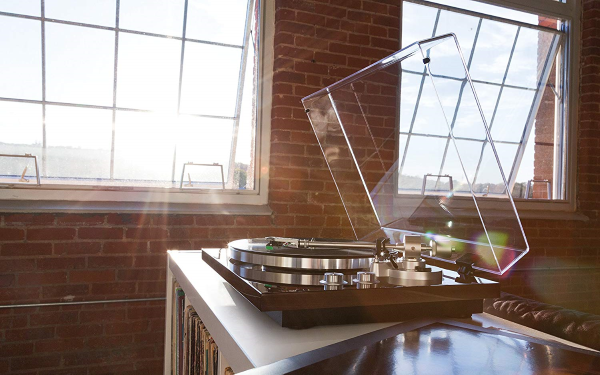 If you're interested in buying the ION Audio Pro500BT Walnut Turntable, each unit is currently going for $350. You can order yours online, directly from Amazon's corresponding shopping page (who ION Audio's officially partnered with), which you can access by clicking this link.