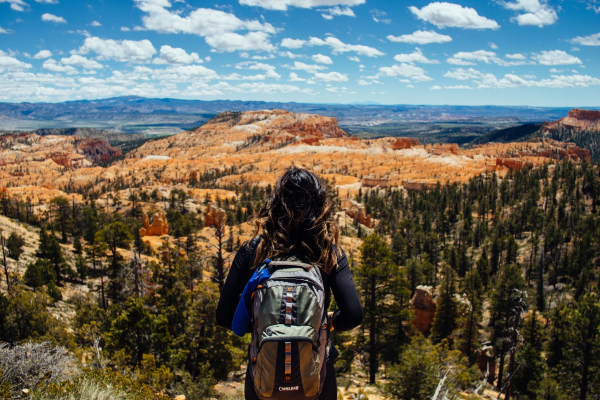 Photo by Carl Nenzen Loven on Unsplash
There is hardly a sphere of life that modern technology hasn't permeated into. From smartwatches to smart cars, our lives seem simpler than ever. However, fields where technological advances are most useful, aren't located in urban settlements, as campers and mountaineers stand to gain the most from high-tech Outdoor Tech Gadgets.
In fact, today's camping trips are incomparable to the ones our parents took just decades ago. There are so many ways technology can help us get around wild, that it would be a shame not to list the 9 topmost gadgets that you can easily fit inside your hiker's backpack.
A multipurpose tool
The "Rambo" movie saga featured the iconic multipurpose knife that is an excellent survivalist tool. However, if you're a fan of gore, there are countless multipurpose tools, rather than knives that are ideal for campers. They come in all shapes and sizes but the most popular ones are shaped like a credit card and not much bigger than one.
However, they are campers' equivalent of a Swiss army knife because you can use them for measuring length, cutting, drawing, telling the time, and God knows what else. If you ever get lost in the woods, a high-tech multipurpose too is all you need to survive.
A solar-powered fan for the tent
On every camping trip, there is at least one person who keeps complaining that the tents don't have air conditioning. Well, instead of silencing them the next time they moan, try offering them the remote of the tent fan.
Yes, you've read it correctly, there are compact fans that can be installed inside the tent, helping you regulate air temperature inside during the hottest days of the year. They are powered by solar energy so you can easily recharge them when there are no outlets around. What is more, they come equipped with LED lights so you'll save space inside your backpack.
Headlamps for adventurists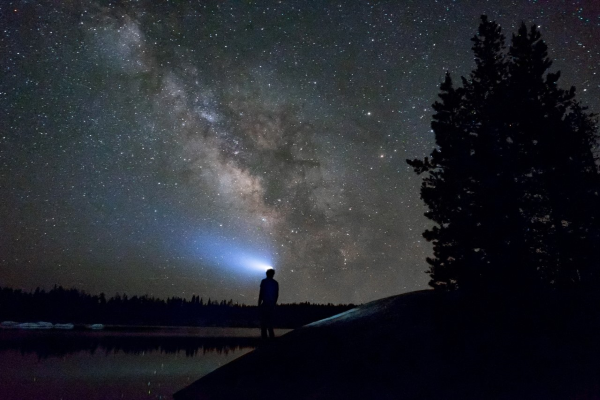 Photo by Nick Fisher on Unsplash
Of course, a tent fan with a light source is ideal for family nature outings but if you in love with hiking, then you'll need a light source for the road. In order to save room inside the backpack, you can opt to put on a headlamp for convenience.
These lamps are high-tech in the sense they are hands-free, allowing you to carry a trekking pole in one hand. A typical headlamp or a headlight is compact, adjustable, water-resistant, it features an elastic, comfortable headband, and it casts a powerful beam, allowing you to see tens of meters ahead.
Barbecue anyone?
Wouldn't it be great if you could make a barbecue while camping outdoors? Unless you use a car where you'd fit the cumbersome grill, this remains only a hikers' dream. Not necessarily, because there are compact grill presses that can fit inside a standard trekking backpack. It might not look as impressive as its backyard barbecue grills but you can definitely prepare a burger inside one. This impressive, high-tech cooker is easy to clean as you can wash it in the nearby river or lake and it is resistant to falls.
A portable shower
If you're going away from for a day or two, you are not going to miss any home amenities. However, longer outings leave campers with a craving to get inside a hot bubble bath or a steamy shower. With a little help from modern camping gear, you can enjoy your very own outdoor shower.
After you get a portable shower, you will never again have to stop at motels to ask if you can use their shower for a price. A portable shower runs (pun intended) on batteries, as its hose and spray turn rainwater or lake water into a soothing jet of water you can use to wash your entire body.
A USB-charged stove
If you thought that a tent fan or a shower is a luxury to have in the wild, what will you say if we told you that you can fit a stove inside your backpack? Modern USB camping stoves operate like portable mobile phone chargers, storing electricity that later gets converted into heat energy.
You can use these mini-stoves to reheat canned meals or to prepare fresh soups. Since they are essentially high-tech burners, they can be used for heating the tent when the temperature outside drops at night.
A portable mosquito repellant
Instead of burdening your medical kit with mosquito repellant in the form of a spray and anointments, you can bring a compact and lightweight high-tech repellant. The best thing about these neat little devices is that they come without any smells, odors, heat or smoke, making them ideal for use inside the tent. Repellent manufacturers swear by the fact that no flying best will near a ten-meter radius of the device.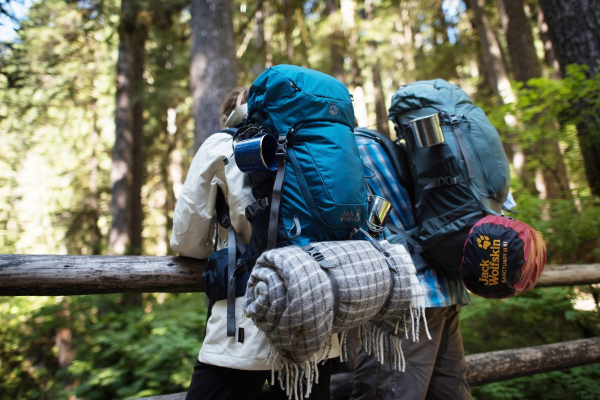 Image by gh gfhgf from Pixabay
An emergency bracelet
We've mentioned earlier that tech gadgets can help you if you get lost in the wild. As a matter of fact, there is one gadget that is designed to save your life in case of an emergency. Camp gear manufacturers have thought of everything because they have created an emergency bracelet that might just save your life if you ever got lost.
It is equipped with a compass, a GPS tracker that gives out a distress signal, a concealed flint fire starter, and a whistle. If you were ever to lose your bearings in nature, you'd be grateful there's a high-tech emergency bracelet around your wrist.
There is even an e-spade!
If you're thinking that some of the gadgets we've listed are outright mental, then you'll love the design of an e-spade. It performs the function of a standard shovel that is more than useful in the wild.
However, an e-spade can be folded so it fits inside your backpack. No more dangling bulky shovels that are both heavy and dangerous to carry. The e-space has serrated edges that are ideal for digging into frozen soil. Its lightweight means that even children can carry them on their backs.
If you search a bit online, you'll find many more gadgets for campers. However, the nine tech gadgets we have listed can all fit inside your backpack so they should be on every nature lover's hiking packing list.
---
Authors bio:
Bily Bum is an electrical engineer, tech, and gaming fan with 15 years of experience in the technology world. He uses every spare moment to go out in nature, whether it is camping, fishing, hunting or picnicking with family and friends.