Everyday carry items, also simply known as "EDC" items/tools are a collection of useful items that are consistently carried by a person on a daily basis. Some of the most common EDC items are pocket knives, high-quality portable flashlights, multi-tools, wallets, smartphones, smart dumb digital watches (packing tons of features like Heart Rate Sensors, GPS, etc.), key rings, notebooks, firearms, multi-use pens and more. While classic and well-designed pocket-knives or even multi-tools can come in handy at multiple situations, there's one EDC tool that stands out from all the others, and that is none other than the Screwpop Hit Kit.
Screwpop's Hit Kit is the latest in compact and highly functional EDC items/multi-tools, working both as a Light-Holder and a "Flower" Smoking Pipe.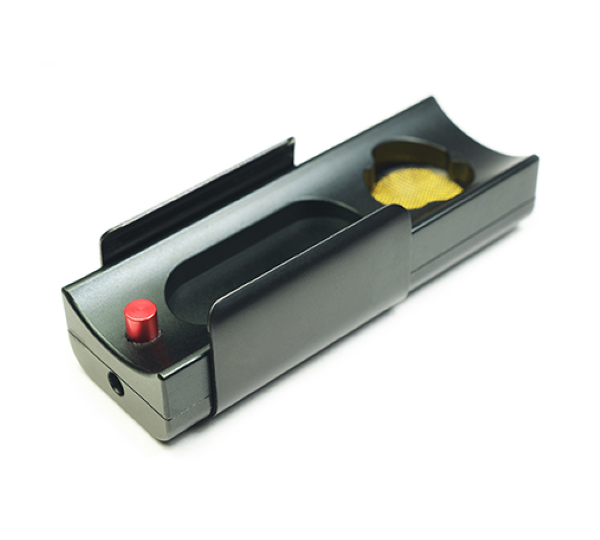 This innovative all-in-one Multi-Use EDC Tool combines a standard BIC lighter holder with a high-quality "flower" smoking pipe, and "flower" filter/stash, and as such, it ultimately offers enlightened smokers a very organized and essential everyday-carry item that allows them to enjoy the "greener" things in life.
This little ingenious "green-smoking" gadget was designed to be mainly used as an emergency all-in-one cannabis smoking tool. Furthermore, since it integrates literally everything you need to get that urgent "hit" whenever you're far from your "home stash", it also means that you'll never again have to waste time searching for your stuff, or worst, end up losing it.
Not only does the Hit Kit keep everything  you need – BIC lighter, "flower" smoking pipe, and your grinded bud (within its small storage space) – in one single place, but it is also a super conventional EDC tool to have around, as it can be used at just about any occasion.
That includes while you're stuck at home, during any of your travels and/or while you're on-the-go, during an afternoon spent fishing or a golfing session with friends, whenever you go out camping and exploring the outdoors, at a concert or at any other special events, and more, much, much more (pretty much anything you can think of).
Let's take a more detailed look at it and see what this "green" EDC tool has to offer.
DESIGNS & SPECS
The Hit Kit is super lightweight and extremely portable, and actually features a very small design, measuring just 3.5 inches long by 1.125 inches wide by 1.125 inches tall with a BIG lighter inserted into it, and weighs just a measly 3.0 oz (with a BIC lighter inserted).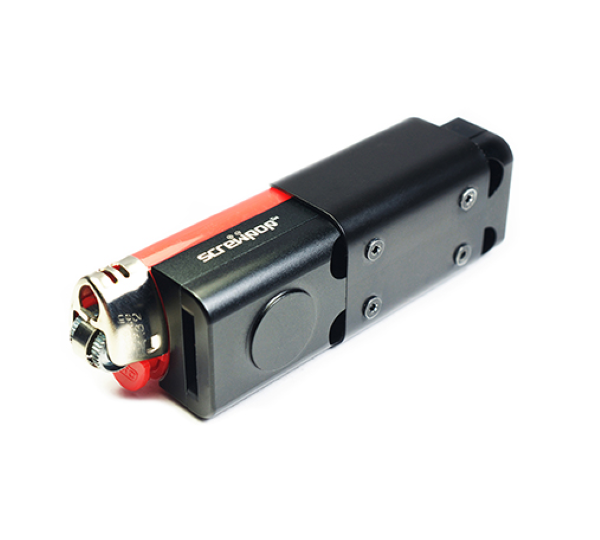 Thanks to its super small size, the Hit Kit feels super good when stored in any of your pockets, whether that is one of your pants' pockets, shirt pocket, blazer pocket, etc. It's so small and lightweight that you won't even notice it's there, unless – obviously – you remember that you could go for a quick "hit", that is.
Furthermore, this reliable and easy-to-carry EDC tool also features a very durable build that's made of high-quality and super durable materials. As such, the Hit Kit features a main body that's mainly made of 6061T6 Anodized Aluminum and an ultra-durable E-Coated Flex Steel Wing.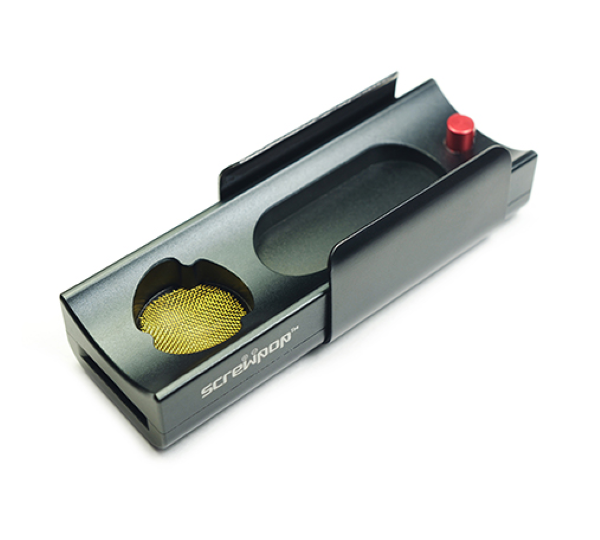 Not only is its build extremely solid and super compact, but the Hit Kit also comes equipped with eight (x8) strong neodymium rare-earth magnets (plus a couple of highly-durable pins) that keep all of its components (lighter holder, "flower" smoking pipe, and "flower" storage space) secure and in place.
Those same strong magnets ensure that even when you have the Hit Kit safely stored inside your pocket the unit will never open itself and let any of your stored "flower" stash fall-out.
Taking a look at its full design, the unit comes packed with a lot of high-quality components that make it work as a whole, including a Recess, a Bowl Cache, a Lighter Holder Wind, a Stem, a Lighter Stopper, and a total of three (x3) Caches (2 internal and 1 external).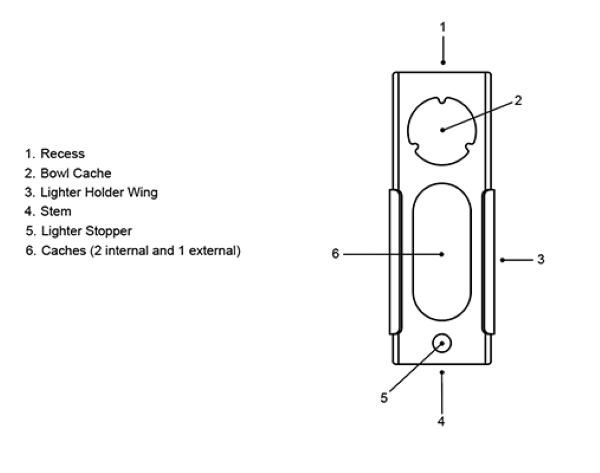 HOW DOES IT WORK?
In case you're wondering how well the Screwpop Hit Kit can actually draw a "hit", then the answer is exactly the one that you were hoping for.
The Hit Kit can draw multiple "hits" and "puffs" surprising well, as it was engineered to be a top performance product.
You simply have to slide your BIG lighter out of the unit, light up your previously stored grinded "flower" within the unit's storage compartment (which also works as a smoking filter), and then just draw a hit.
The Hit Kit does actually what its name suggests… It "hits", and it "hits really well.
HOW TO CARRY AND USE?
As mentioned, thanks to its small and ingenious design, the Hit Kit is also super easy to carry.
All you have to do before leaving your home is remember to preload its "flower" bowl (which also works as a small "flower" stash), then snap-in your BIC lighter to the unit and your all done.
After those two simple steps your Hit Kit will be as prepared as you are for your next on-the-go "chill session", and will be super ready to ride in your backpack or tote-bag, or ultimately, inside one of your pockets.
Users can also easily slide-out their BIC lighter (from the end out) and reorient the pipe for their smoking pleasure.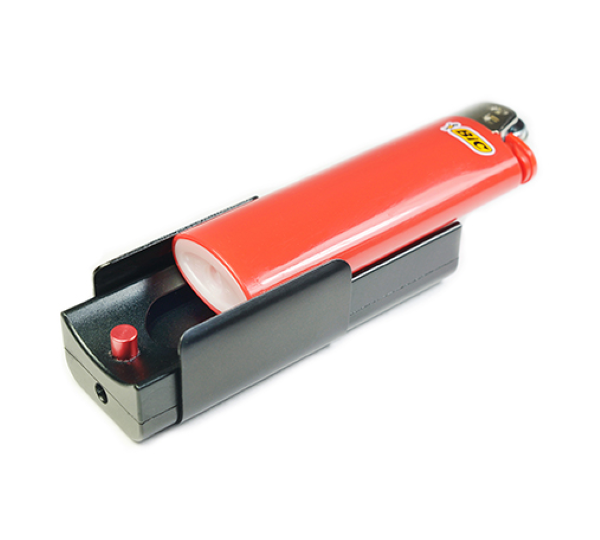 Snapping-in or removing the lighter is extremely quick and easy, and feels really smooth to do so when its actually needed.
HOW TO CLEAN?
Taking the unit apart to clean it and then re-insert its then clean screen ("flower" smoking filter) is also super easy.
All you have to do is open the unit with your finger (or by using a coin or any other small item), and its 8 strong neodymium rare-earth magnets will give to your applied pressure, revealing the inside of the unit and all of its components ready to be clean.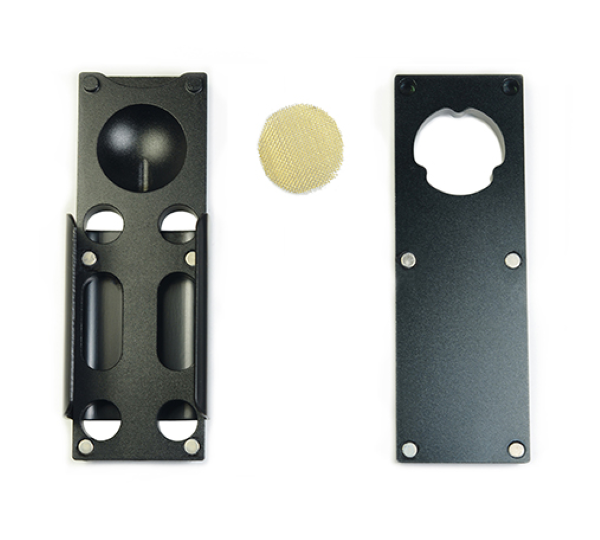 As mentioned above, cleaning the unit is super easy after its components are accessible, and as soon as you're done, all you have to do is re-insert its screen (smoking filter) in place, re-attach the unit's 2 main sides by lining up the two halves' magnets (4 strong neodymium rare-earth magnets on each side) and you're all done.
FINAL THOUGHTS
The Screwpop Hit Kit is a compact, lightweight, innovative, and highly functional EDC multi-tool that works both as a Light-Holder and a "Flower" Smoking Pipe.
This all-in-one Multi-Use EDC Tool combines a standard BIC lighter holder with a high-quality "flower" smoking pipe and a "flower" filter/stash all into one single, easy- and safe-to-carry compact unit.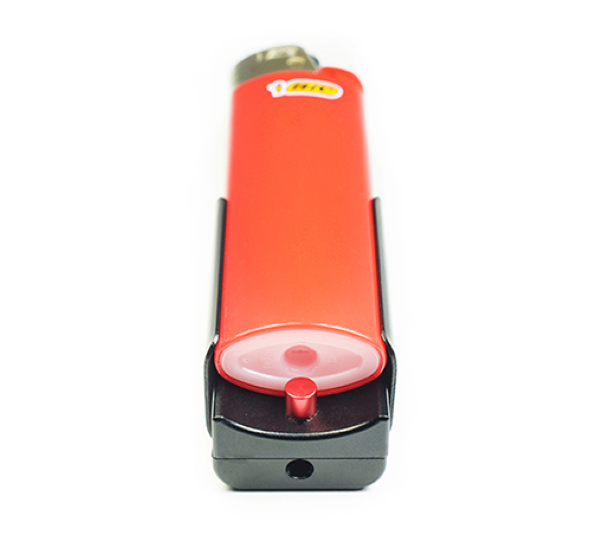 If you're interested in buying it, each unit is currently going for $30 only. You can order yours online right now, directly from Screwpop's official shopping page, which you can access by clicking here.