After the renowned world-leading manufacturer of commercial drones and other technology products DJI (SZ DJI Technology Co., Ltd) officially released its DJI Mavic Air 2 drone on April 27, 2020, Apple decided to very recently announce that it will also be involved in the business of selling drones to the general audience. As such, starting from now on, Apple will be officially selling the DJI Mavic Air 2 drone on its online shopping page.
Still, drones aren't the only thing that DJI is known for. The company also develops and constantly improves new camera gimbals, action cameras, camera stabilizers, as well as flight platforms, propulsion systems and flight control systems.
Now, back to the DJI Mavic Air 2 drone. This second model is basically the long-awaited follow up foldable drone that's based on the original model (the DJI Mavic Air Drone), but this second version features so many improvements when compared to its predecessor.
First of all, this thing will be super lightweight, which means that it will be every bit as portable as the first model already was.
From all of its new features, it all starts with a much better camera setup (which is arguably the Mavic Air 2's most notable upgrade) that includes a 1/2″ sensor that can shoot 48MP still-photos as well as 4K video recording at 60 fps (both of which are a significant improvement over the original model).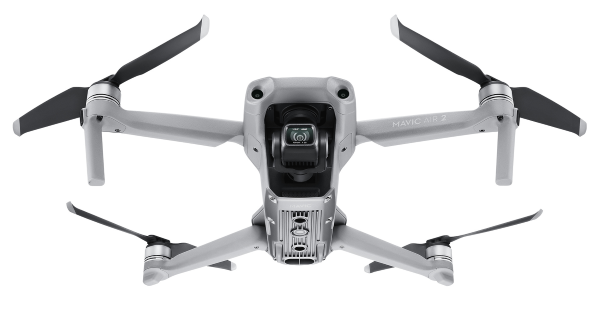 Not only that, but thanks to its brand-new and high-end 1/2″ sensor, the Mavic Air 2 can also record 8K hyper-lapse videos. Additionally, it also supports 1080p Video Transmission up to 6.2 Miles, 240 fps Slow Motion at 1080p, and even HDR Video & Images.
After studying the original model (Mavic Air 1) for just a bit over 2 years (since it was first released on 23 January, 2018), DJI has cleverly refreshed the electronic speed controllers for its recently released second model (Mavic Air 2), which now comes equipped with a 3-axis gimbal as well as new motors that can power up the drone in a super-efficient manner.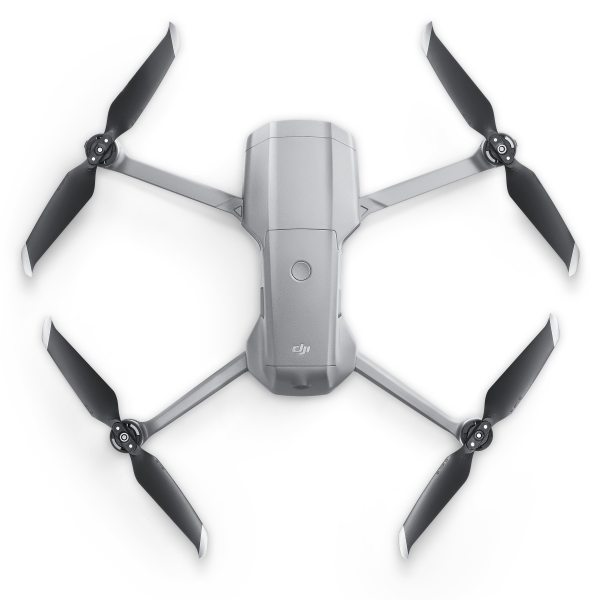 There are also some brand-new shooting features, including the latest versions of ActiveTrack (v 3.0), Point of Interest, and Spotlight, as well as a full suite of HDR modes and functions (for its HDR Video & Images).
The DJI Mavic Air 2 will also come with something called the "Hyperlight" feature, which ensures that the drone can capture clear images in low-light conditions, while the previously mentioned Active Track 3.0 shooting feature will allow users to select an object for the drone to follow automatically.
Furthermore, this new and improved model also features a longer battery life for up to 34 minutes of Flight Time, some brand-new tracking features (like FocusTrack Subject Tracking Modes), and also works with several flight modes (including Return to Home & Precision Landing).
On top of its enhanced imaging capabilities, the Mavic Air 2 will also feature the OcuSync 2.0 video transmission system, which not only increases its max video resolution, going from DJI's older drone models' featured 720p all the way up to Full HD, but also more than doubles its transmission distance from just 4 km (2.48 miles) all the way up to a whopping 10 km (6.21 miles).
Together with the Mavic Air 2's brand-new video transmission system, this second DJI Mavic drone model will also sport APAS 3.0 Obstacle Avoidance, which, according to the company, is "their most sophisticated obstacle-avoidance system to date".
On top of all of those new features, there's still the cherry on the cake.
Most likely, the best part about the DJI Mavic Air 2 drone is that users will be able to use/control the drone via an iPhone or Android phone, which ultimately makes this very desirable feature a super clever finishing touch that the company wasn't shy to announce on its Press Release.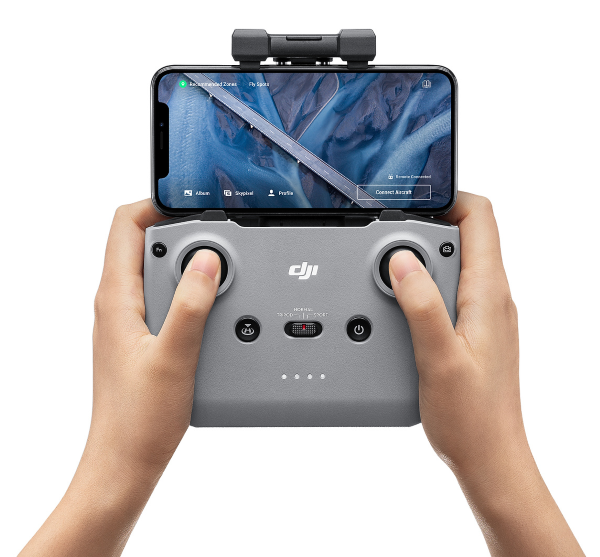 As mentioned before, DJI has now partnered up with Apple, who'll be officially selling the brand-new and very inviting (A.K.A. super worth to have) DJI Mavic Air 2 drone on its online store.
No matter where you decide to get it from (either from DJI's official shopping page or from Apple's online store), the DJI Mavic Air 2 drone will be available on both websites for $799 and $800 (respectively).
Furthermore, there will also be a bigger package available, called the "DJI Mavic Air 2 Fly More Combo", which is basically a more-complete package variation that comes with some additional accessories included for those who want a more all-in-one solution.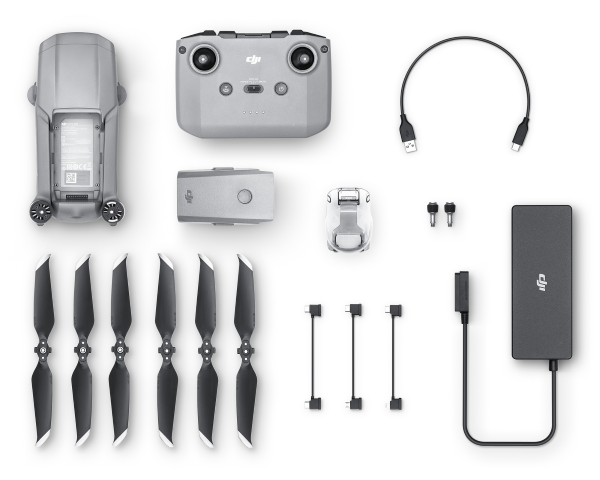 This combo package includes the DJI Mavic Air 2 drone, its proprietary charging hub, 2 extra batteries, extra propellers, and a sturdy carrying case for the drone.
DJI is selling each DJI Mavic Air 2 Fly More Combo package for $988 on its official shopping page, while Apple has the Mavic Air 2's Fly More Combo package available at its online store for $990 per set.
Lastly, according to Apple, customers will start getting their ordered packages (for both the standard and the combo variation) from May 12.