While Police brutality protests are the most important thing happening in the US right now, that doesn't necessarily mean that the coronavirus health crisis has ended. If anything, the gatherings involved in these protests could potentially increase the risk of transmission of the hazardous COVID-19 disease, and that goes for both protestors and police officers. Nevertheless, Google's renowned subsidiary company Waze, who's responsible for managing the somewhat "underrated" GPS mobile App with GPS-based Maps, Traffic Alerts and Live Navigation (the Waze App), just recently announced this last Tuesday (June 2, 2020) that it would be rolling out a ton of temporary new features in order to guide people through the coronavirus health crisis. As such, the Waze Team has brought its Waze App new features that were introduced to ultimately help its users stay safe during the COVID-19 pandemic.
The Waze App update came just a few weeks after the Waze team had originally announced (on April 15, 2020) that it would be bringing brand-new features to its mobile maps App, as a way to "Help Communities Navigate COVID-19″, a task that had started just a few weeks.
Since the SARS-CoV-2 Coronavirus hasn't really disappeared, and unexpected outbreaks can always potentially take place once again – even in regions that have managed to flatten the curve – staying safe during this phase of the disease basically means wearing face masks, washing your hands as often as possible, and even following and practicing the social distancing guidelines whenever it's possible.
Waze's most recent official announcement speaks in detail about all of these newly released features, declaring that users should start noticing them very soon.
Helping Local Businesses
Most of those features were implemented to be used by the general population, especially for any US citizen that's looking to purchase goods and supplies from stores that offer drive-thru and curbside pickup.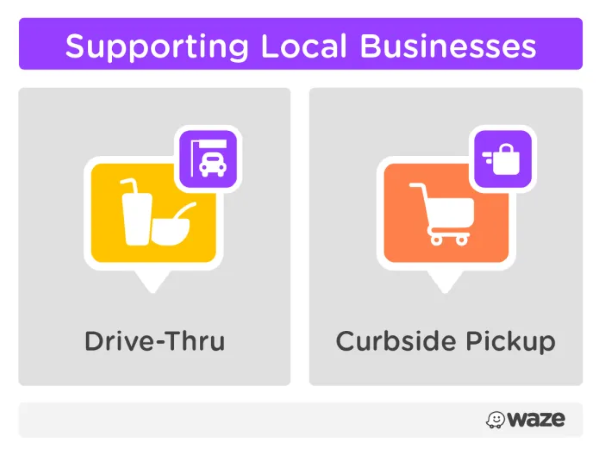 Furthermore, the Waze development team also announced brand-new icons (already implemented a few weeks ago) that indicate whether or not a business provides either of those "shopping options".
According to the Waze dev. team, businesses can already add those same icons/badges to their own GPS map locations, and after that's done, Waze users can easily search, filter, and navigate to those same locations marked with new badges.
For business owners to do that via the Waze App, Google itself was the one responsible for releasing an online support document that offers any business owner all the necessary information on how to add Waze badges to their business's GPS map location, as well as how to request their own representative map badge.
The animation embedded below shows exactly what these badges will look like on the map inside the Waze App.
Helping People Who Need Help
Not only that, but the company also mentioned that within the App itself, users will also have the Waze Map displaying more than 57,000 thousand emergency food distribution locations.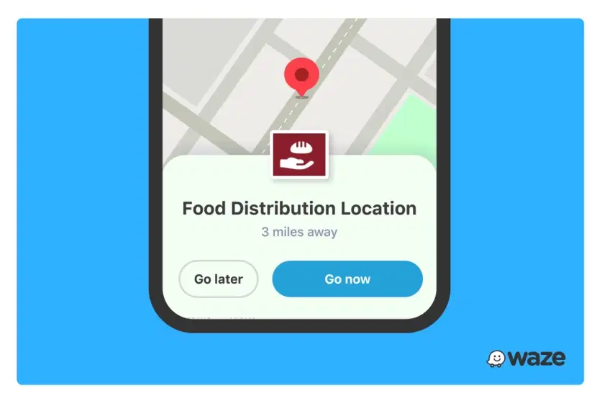 These new in-App listings will appear in both the US and India, and that's thanks to a partnership with No Kid Hungry and WhyHunger.
Helping Drivers Find Testing Centers
Additionally, COVID-19 testing centers will also start appear on the within the App's Waze Map, and all you have to do to see them is to simply type "COVID-19" in the search bar.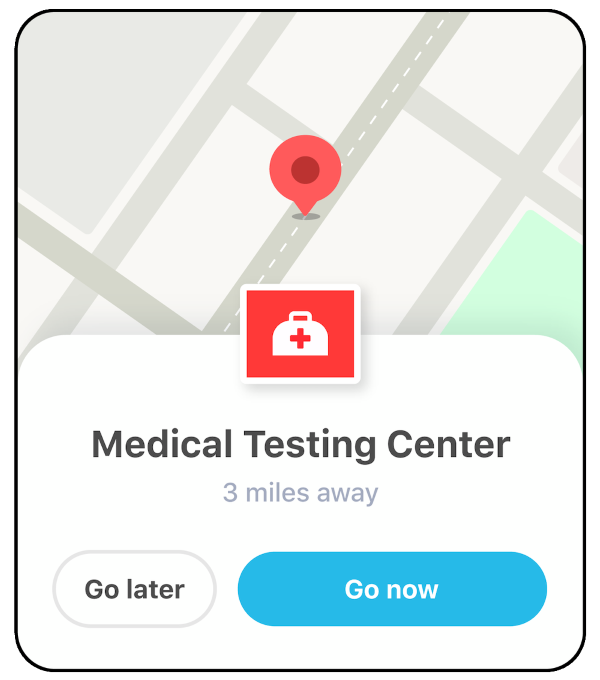 Helping Essential Workers
It's also worth to mention one other important new Waze feature, which specifically concerns essential workers who have to show up at work regardless of whether or not there's a mandatory lockdown or a curfew in place.
As such, Waze also partnered with SpotHero and ParkWhiz in the US, all just to make it easier for those same essential workers to find parking spots while also offering these hard-working citizens some very welcomed discounted rates.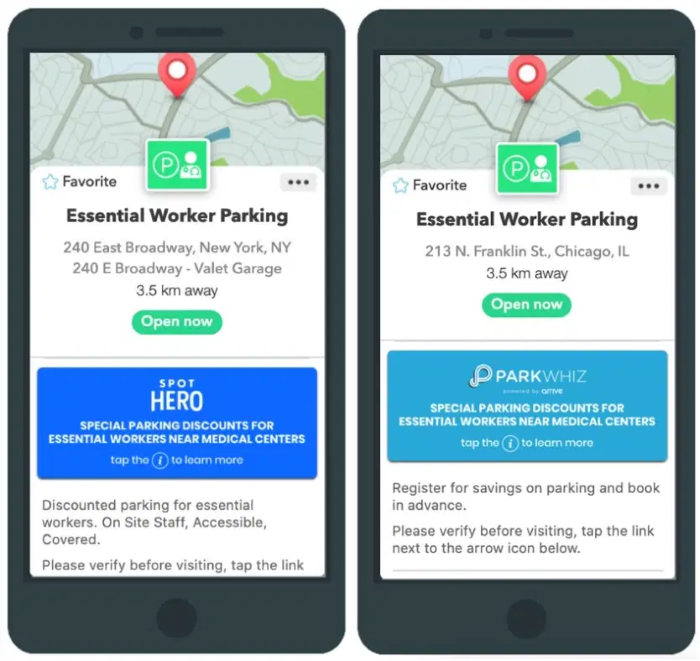 Lastly, in addition to providing discounted parking offers for essential workers, the Waze App will also help all of its us by remembering them exactly where each user parked their car, thus making it easier for users to find their ride.
FINAL THOUGHTS
For the Waze App update, one thing is certain; long-time Waze fans will most likely appreciate all of these new features (even if some of those, like the COVID-19-related ones are only temporary).
While Google Maps or Apple Maps might be your navigation Apps of choice right now, consider giving Waze a try, especially during this pandemic.
If you're looking to check Google's other maps App (the Waze App), and test out the App's new COVID-19 helpfull features, just make sure you're running the latest version of Waze.
You can get the latest version for iOS by clicking here and the most up-to-date version for Android by accessing this link.